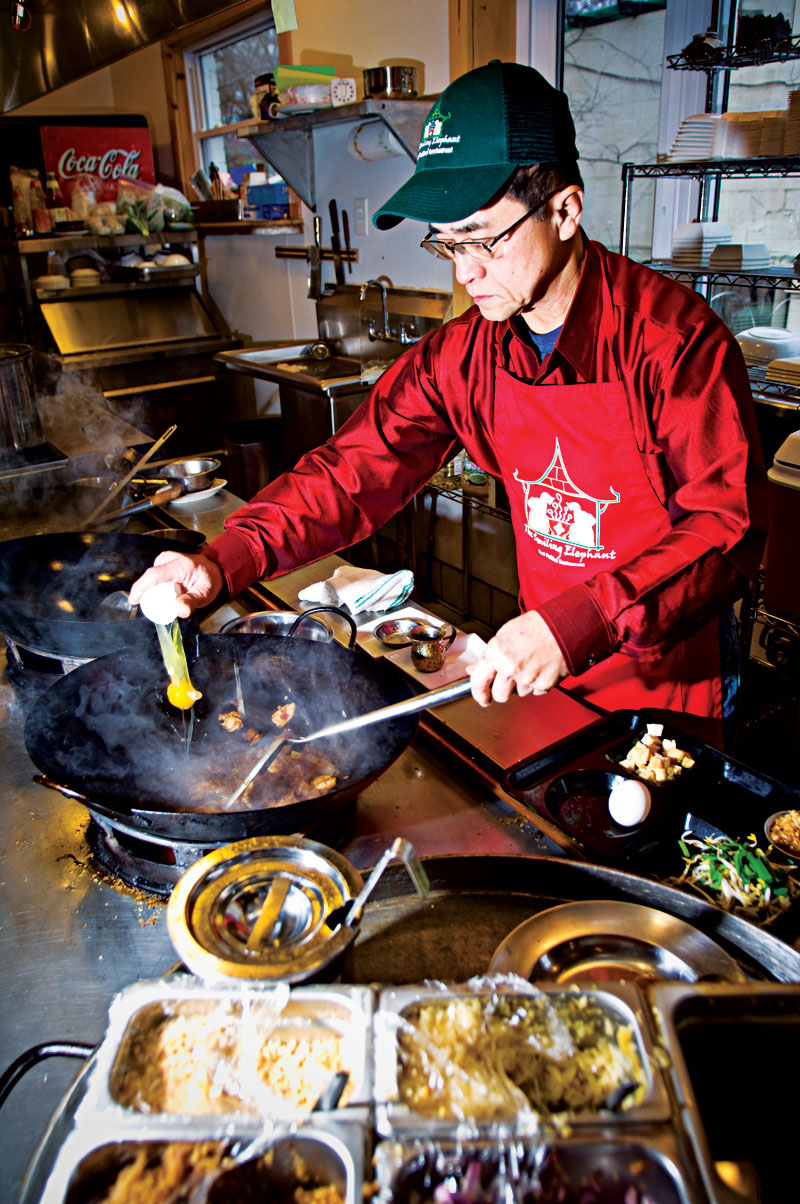 Sad news from the Myint family this week. Smiling Elephant patriarch Sam Kopsombut — uncle to favorite local chef Arnold Myint and brother to the late, beloved Patti Myint — has died. The family, including Sam, Arnold, and Patti, has shaped Nashville's culinary scene.
Arnold posted the following on Facebook:
Over the past few years, I've lost so many in both my birth and chosen family; including my parents.  If there's one thing I've learned it's that to feel pain and mourn is a good thing.  It's a reminder of the impact they've made in my life. I miss them everyday.  But because of them, I also push harder to live to the fullest. 

As my cousin said at his dad's service, "He hasn't left us if we remember all the good things he taught us." 
By that standard, Sam will not have left Nashville. For years, his Smiling Elephant on Eighth Avenue South has been rated one of the city's best Thai restaurants, landing multiple wins in the Scene's annual Best of Nashville issue. The restaurant is loved not just for its spicy Thai food (though folks are happy to wait for a table to feast on dishes such as the larb lettuce wraps and sticky rice), but also for its friendly, laid-back vibe (the elephant is smiling for a reason) and its longtime contributions to the Melrose neighborhood.
The news arrives just as Arnold — known for a number of Nashville restaurants, including Suzy Wong's House of Yum and the recently closed PM, and for his appearances Top Chef — reopens International Market at 2013 Belmont Ave., just down the street from the beloved original. Reservations are required for dinner, but not lunch. What better way to honor Sam, and the entire Myint family's contributions to Nashville, than to have lunch at the new International Market, or dinner at Smiling Elephant?
Correction: This post originally incorrectly listed Sam Kopsombut's surname as Myint. We regret the error.