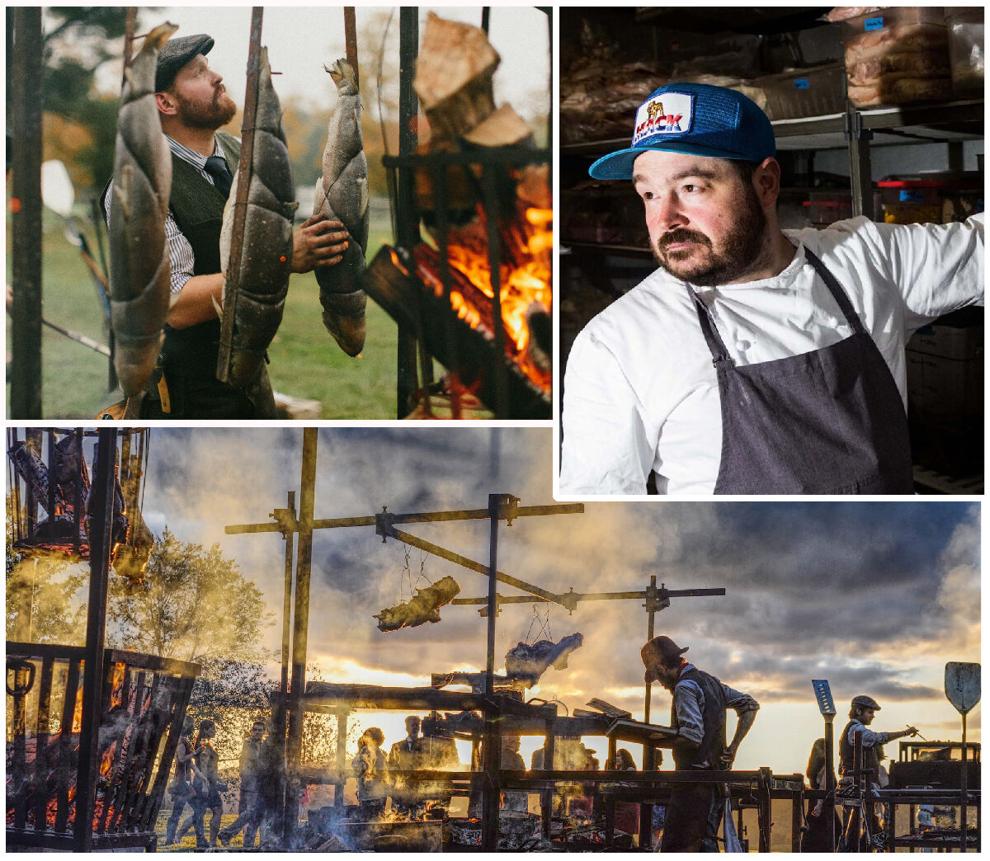 James Gop is a New England-based chef who is obsessed with cooking over live fire. Working with local purveyors, Gop creates bespoke dining opportunities he calls Heirloom Fire. Cooking over open flames using all sorts of custom grilling and smoking equipment, Gop brings his traveling road show to fields to feed large gatherings from the menus that he creates to glorify the seasonal ingredients of his home region.
He found a kindred soul in chef Sean Brock, known for his use of similar local ingredients to prepare amazing food at his homage to Appalachia, Audrey. The talented duo will come together in the parking lot of Audrey at 809 Meridian St. on Tuesday, Nov. 15, to create a full Heirloom Fire experience in the form of a four-course feast.
The plan is to exalt both Northern and Southern ingredients as part of the menu planning for the meal. The dinner will begin at 6 p.m. and includes beverage pairings to accompany the cast iron-kissed dishes. Tickets for the Heirloom Fire x Sean Brock Live-Fire Dinner are $250 per person, inclusive of beverage pairings. If you'd like to be a part of this once-in-a-lifetime chef collaboration, buy your ticket at the Heirloom Fire website and make plans for a convivial evening around the fire!