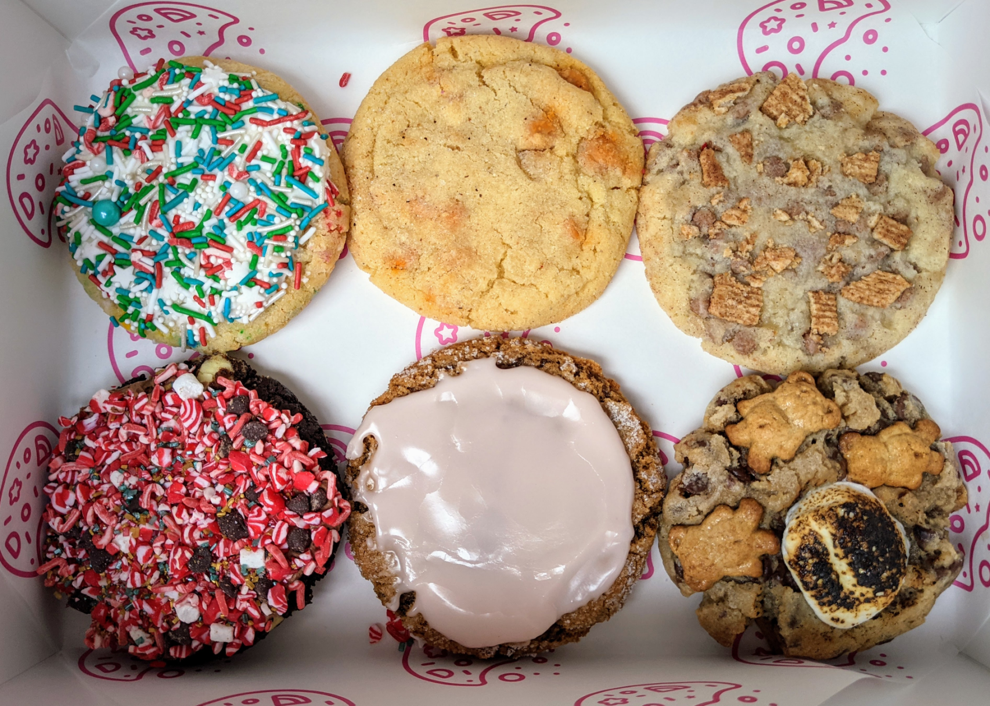 Breaking cookie news just in time for cookie season: Pink Door Cookies has opened in BentoLiving in Chestnut Hill.
Pink Door Cookies is the sweet new shop opened by Mathew Rice, the former pastry chef at Pastaria. Rice started the business in July after being laid off due to the COVID-19 pandemic. Perhaps you read about it in the August installment of my reoccurring dessert column Sugar Shock?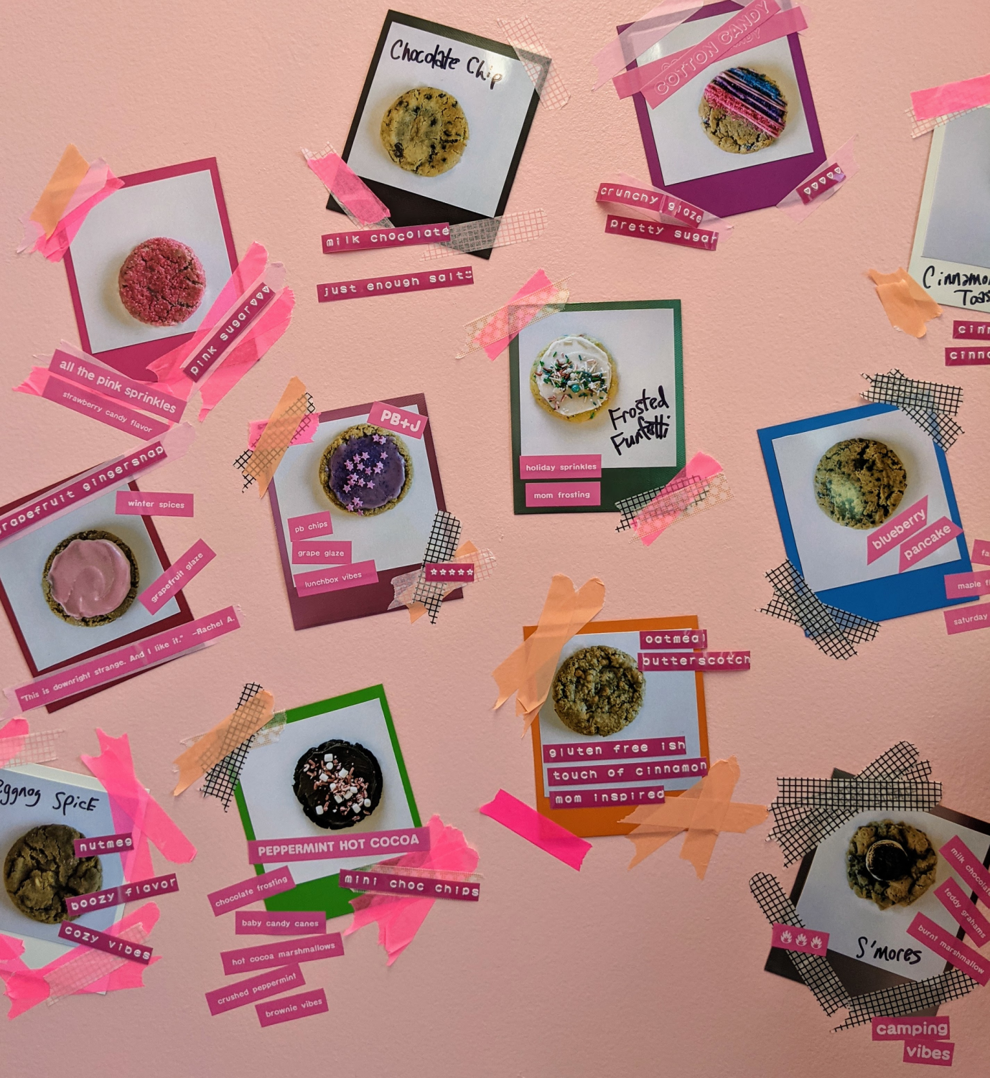 "Cookies have always been my favorite thing to make," Rice told me at the time. "I feel like they're humble, but you can elevate them in really wild ways. Having been a pastry chef for almost 20 years at this point, I bring a lot to cookies that's unexpected, and I'm incorporating the components and flavors of plated desserts but in cookie form."
As Rice mentioned in August, the space is tiny — it's basically an indoor cookie window with room for one person at a time, making it feel kind of like an exclusive cookie club. (If only you had to say some kind of password to order.)
On the wall to the right is the day's cookie lineup, with pictures and fun descriptions of all the treats — the Frosted Funfetti cookie has holiday sprinkles and "mom" frosting, and the S'mores cookie comes with "camping vibes" by way of milk chocolate chunks, Teddy Grahams and a burnt marshmallow on top, for example. And to the left is the merch section, which features Pink Door Cookie mugs, hats, stickers, enamel pins and more.
Cookies are $2.75 each, $15 for a half dozen or $28 for a dozen. Don't sleep on Rice's seasonal flavors — Eggnog Spice and Peppermint Hot Cocoa. The former is loaded with nutmeg and eggnoggy goodness (eggnoggy is  word, right?), and the latter is almost more brownie than cookie, a tender chewy chocolate bomb topped with marshmallows and crushed candy canes.
When you visit, remember to look down — Rice embedded millions of little sprinkles in the floor and, he says, some shoppers are so overwhelmed by the tempting photos of cookies they miss that adorable detail.
Pink Door Cookies is located at 321 Hart St., and it's open 11 a.m.-4 p.m. Tuesday-Sunday.