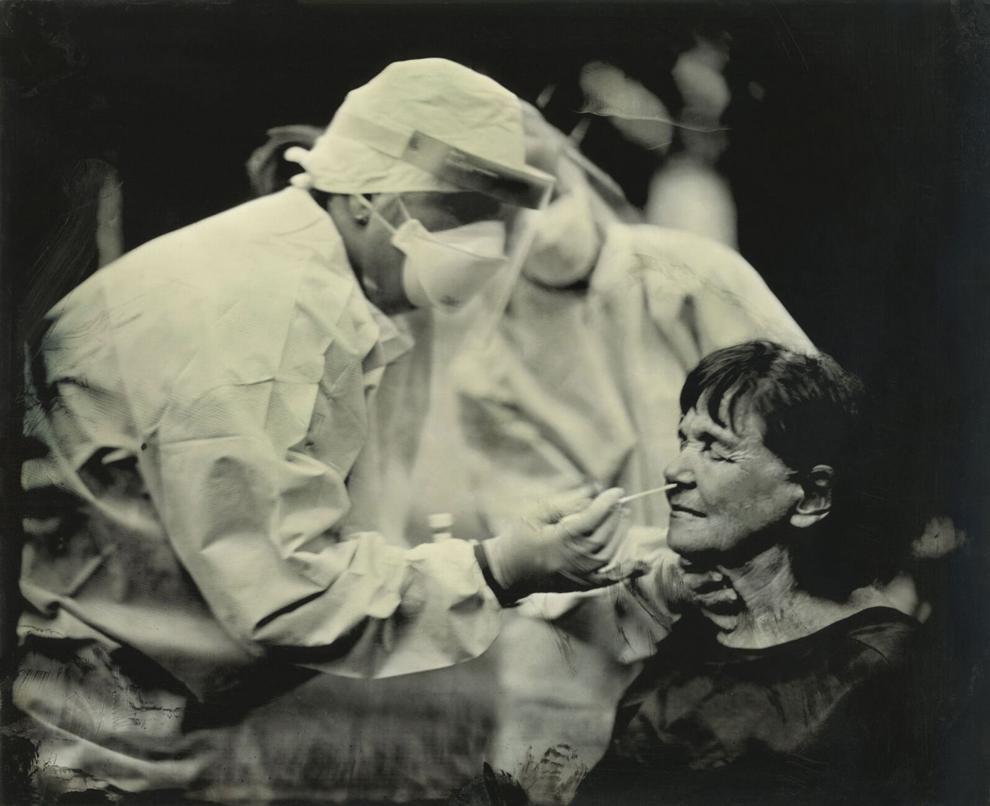 It goes without saying that COVID-19 has been devastating — not only in terms of lost lives, but also the impact it's had on business, personal and artistic endeavors. But despite all the negativity, many people have found positive ways to express themselves during the pandemic. One of them is prolific Nashville-based photographer Joon Robin Powell. 
Along with several of her colleagues, Powell utilized the time and circumstances of forced isolation and confinement to focus her photographic eye on intensely personal situations and relationships, and the results are now on display at the Scarritt Bennett Center. The exhibition, Nashville: A Pandemic Observed, includes images shot by Powell and her collaborators — John Partipilo, Bill Steber and Dawn Majors. There will be an opening reception Thursday, and the exhibition will be on view through Sept 30. After the Scarritt Bennett show ends, Vanderbilt will host the artists' work next year, and it will then become part of the university's permanent collection.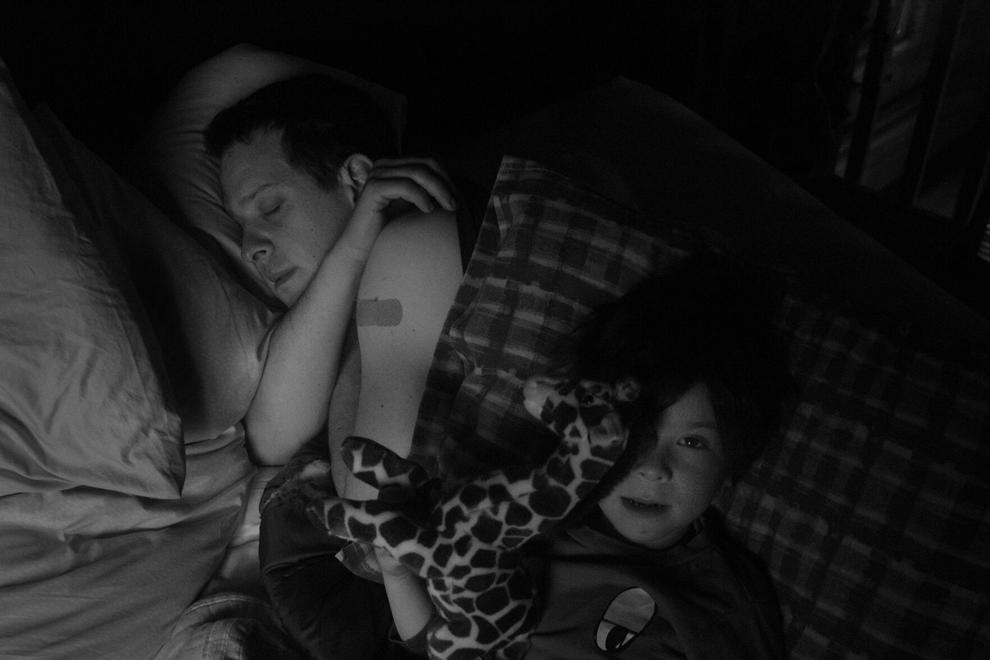 "In the summer of 2020, I was deep into photographing my family during the pandemic," Powell tells the Scene. "I had reached out to the other photographers, because they are friends, peers and colleagues whose work I had followed, and I had wanted to form some kind of community and plan an exhibit together. They were all enthusiastic about it. We all were seeking fellowship and wanted something tangible and lasting to look forward to.
"Even though we all have been or are newspaper photographers, one of my favorite things about this group is how different we are," she continues. "I enjoy looking at other people's photos, and feel that I can learn something from each of them: Bill's careful compositions, John's dedication to the decisive moment, Dawn's rich visual metaphors."
Each of the four artists in the exhibit pays close attention to detail, opting for a striking, distinctly individual approach to the exhibit's general pandemic theme. The intimacy of Powell's family photographs resonates in shots like one that features one of her children seated next to her husband, or another featuring both kids interacting. Steber, who is also an excellent musician and well-known for his visual chronicles of blues and the Southern experience, has intense portraits of frontline workers directly engaged in helping those most affected. Partipilo has engaging and joyful views of newly vaccinated women and other community scenes, while Majors brings home the pandemic's shattering impact in vivid fashion through contrasting nature pictures, including a pair that simultaneously shows both a vivid range of colors and a decaying plant, or a dying bird.
"There were a lot of difficult choices," Powell says. "In the end, my selections serve as a guidebook for how our family got through the worst of the pandemic. It shows the children's closeness to each other, their rich inner worlds, how our house became work, school, playground and refuge. It shows how they passed the time in the woods around our house, how we gathered in small groups, formed our own pod, wore masks, and tried to keep each other safe."
Powell also has a visually impressive new book available for sale. The Pearl & the Wolfe combines her photography with the written contributions of her sister, poet and author Tara Powell. As with the exhibit's material, the book's lens is turned inward. 
"I also developed migraines in 2016 when I was pregnant with my second child, and got pneumonia and was hospitalized for a spell." Powell says. "The migraines changed the way I see things forever. Made me want to slow down and use film, and delight in little pieces of light and savor life in general. That experience essentially made me want to make The Pearl & the Wolfe a reality."
"As a newspaper photographer," she says, "the most important things I ever photographed were storm coverage — including Outer Banks hurricanes, the flooding Mississippi River in Cairo, Ill. — the TennCare cuts in 2005 and 2006, and various social justice stories in Nashville. But the photos I carry around with me in my mind are always those of my family: the children, my sisters, aging parents and grandparents. I think that family, whether it is biological or found later in life, is a perfectly valid and important thing to document."