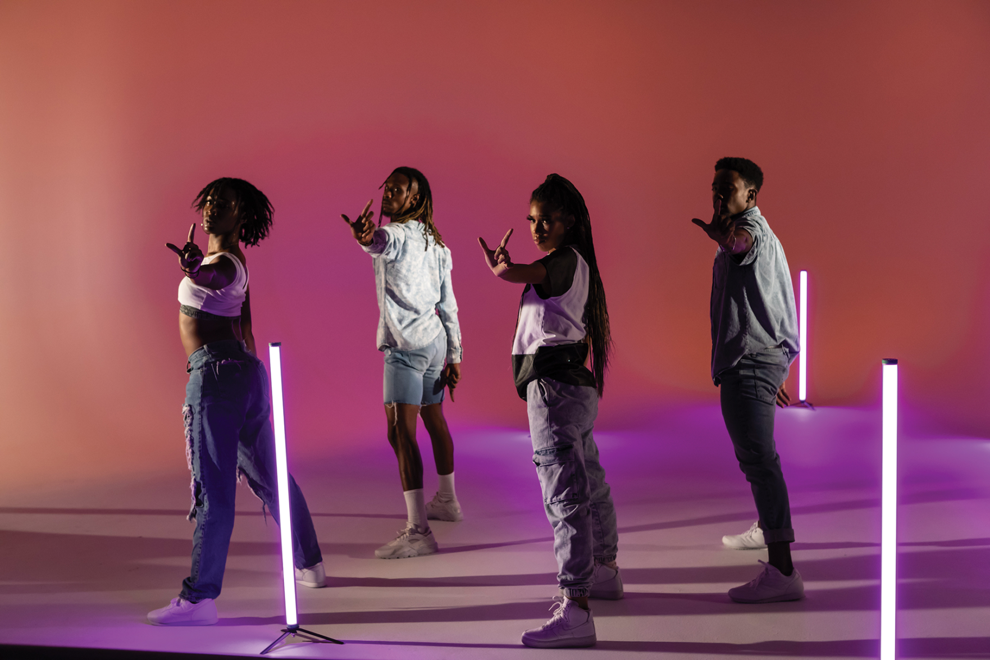 It was the fourth Saturday of the month in North Nashville, before the 2017 opening of Slim & Husky's Pizza Beeria transformed the perception of Buchanan Street. We'd made our way through the maze of driveways and dead ends in our neighborhood to find Garden Brunch Cafe. The sweet smell of bananas Foster pancakes hung in the air, and charcoal sketches resembling photographs lined the hallway. The restaurant had morphed into a gallery for the Jefferson Street Art Crawl, and it felt like a family reunion. 
"Do you live on old Buc or new Buc?" said the woman with salt-and-pepper dreadlocks.
"Old Buc." 
She squinted in disbelief. "What street?"
We told her. Her eyebrows raised, then she hugged us. 
"Whew. Y'all really keeping it the 'hood." 
Interactions like these — with neighbors, artists and friends — are what kept me, my husband and my son coming back to events featuring North Nashville artists over the years. Whether it was the Frist Art Museum, One Drop Tattoo Parlour and Gallery, or Woodcuts Gallery and Framing, these were spaces of comfort and connection.
Amid the violence that was happening in the world (and on our street), my toddler son witnessed artists thriving. Omari Booker would high-five him. He'd play with LeXander Bryant's son. We'd watch Elisheba Israel Mrozik paint. Or we'd visit Mr. Kwame Lillard's office. These spaces were proof that Black people, Black lives, are worth celebrating. 
---
As a Nashville native and North Nashville resident, I have a love-hate relationship with the city. I love the culture and history of my neighborhood. But I hate how decades of structural violence — construction of Interstate 40, educational segregation and lack of opportunities — have rendered my neighbors almost hopeless. 
The double whammy of the March 2020 tornado and COVID-19 amplified the hardships and strength of North Nashvillians. We saw schools, churches and houses ripped apart. But we responded by caring for our neighbors, planting gardens and committing to rebuild. That's why the Frist Art Museum's online exhibition N2020: Community Reflections is so important — because it gives us the gift of memory. It reminds us that, despite the treachery of 2020, we are still here. 
The exhibition was curated by Jamal Jenkins, aka Woke3. While Woke3 is best known as a muralist with Norf Art Collective, this project features dozens of dancers, spoken-word artists, musicians, actors and photographers. 
A 2019 study conducted by Williams College found that a little more than 1 percent of collections at major U.S. art museums is made by Black artists. The Frist Art Museum has no permanent collection, but its commitment to supporting and exhibiting Black artists is significant. The 100-plus artists who created N2020 are following a long tradition of artists seeking to uplift their race during times of turmoil. Following the 1963 March on Washington for Jobs and Freedom, the Black art collective Spiral was formed. They explored the responsibility of artists in the civil rights movement. While Spiral lasted only two years, the group's role in laying a foundation for artists to reflect their communities and fight for social justice cannot be overstated. 
That's why we need artists now more than ever. They help us see the strength in ourselves. They help us make meaning.
---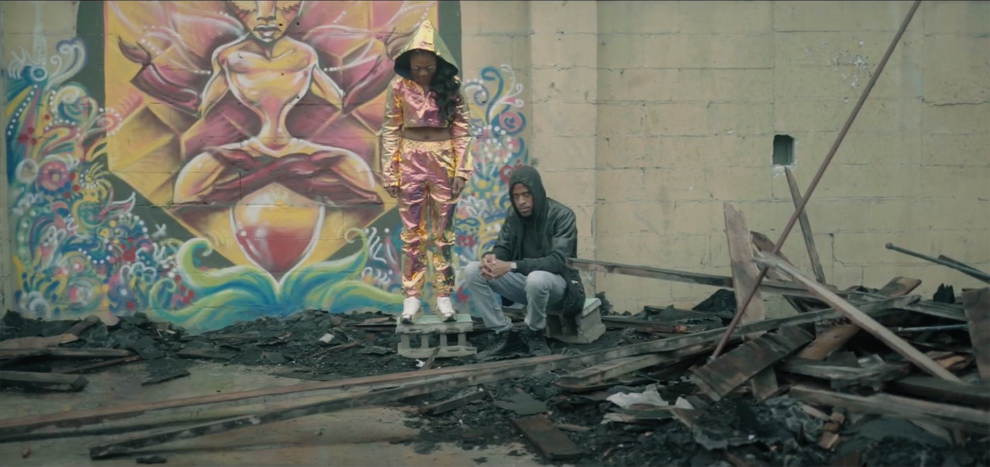 Since the Jefferson Street Art Crawl has been on hold because of the pandemic, I asked my neighbors Stephanie Nesbitt and Valerie Fisher to view N2020 with me. The four videos and 48 photos could be viewed in less than 45 minutes, but my neighbors and I spent almost two hours watching and talking. 
The hook from "Field Work" has been playing in my head nonstop. In the spoken-word video, Twigz (featuring J Reggaerica) links the treatment of essential workers to expendable field hands during slavery. The comparison is heavy yet truthful: 
It's a new age of slavery 

All this misguided bravery 

To think that she was 17 and just had a baby 

She was making minimum wage 

She was under age 

She was born and raised to be a corporate slave
The image of a grocery clerk behind bars is seared in my mind. And I can't help but think about how
Kroger revoked hazard pay from its employees
in May while raking in record profits. 
Images by six photographers — including DaShawn Lewis, Norf Art Collective's Keep3 and the aforementioned Bryant — capture both the scale of our loss and determination in 2020. Pictures of tornado-damaged homes are next to people linking arms during marches and empty grocery store shelves.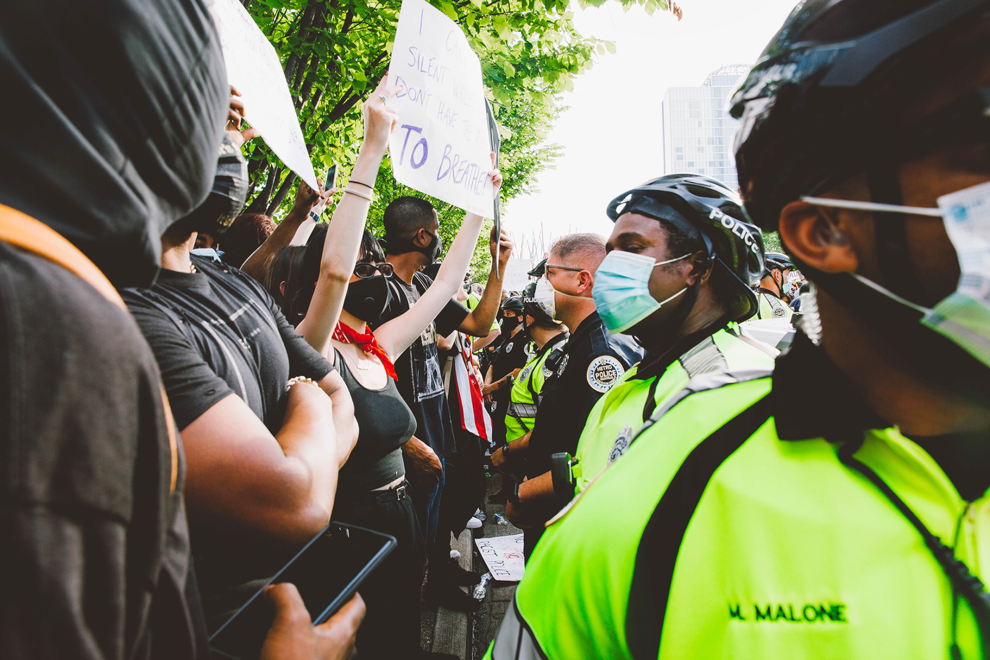 "The Great Debate" recounts events of last year. In the beginning of Angel Adams and Kyrstin Young's video, a young man looks at his phone and learns about the death of Kobe Bryant. I'd almost forgotten about this. (Maybe it was self-preservation.) But my memories came flooding back. 
I was waiting in the lobby of a movie theater with about 40 church members, when I learned that a helicopter crash killed Bryant, his daughter and their friends. It was eerily quiet as people scrolled on their phones trying to piece together what happened. It was the last time I went to a movie theater. 
"Vote" and "Within 2020" sparked the most conversation for Ms. Valerie, Stephanie and me. 
"Vote" — a music video created by The Conscious Collective and helmed by creative director Curry  — conjured the despair of 45 winning the presidential election in 2016 and the uncertainty surrounding the 2020 election. Will we be doomed to another four years of him being in office? I wondered then.
"I couldn't take election coverage anymore," remembered Stephanie. "I'm an empath. And I had flashbacks from 2016. Being glued to the TV and thinking, 'God, you aren't gonna let this happen.' " We talked about navigating the proud silence of his supporters, having our voices as Black women devalued, and the exhausting barrage of constant chaos. We also remembered the sense of relief after the Biden-Harris inauguration. 
Watching "Within 2020" — a spoken-word performance by artist Karimah — was hard, because both Stephanie and Ms. Valerie had serious tornado damage to their homes. Several scenes were filmed in front of Stephanie's house, and Ms. Valerie's home was completely lost. Just hours after the tornado hit, real estate vultures were circling, and I worried my neighbors wouldn't stay. 
"I'm glad [Karimah] touched on that," Ms. Valerie said. "We were sitting in shock, trying to piece our lives together, and people are asking 'Want to sell your house? Want to sell your land?' "
Developers are still scavenging. She gets text messages at least twice a week offering to buy her home, and her mailbox is often full of offers. 
"I never doubted that I wanted to be back in the neighborhood," she said. "We have a collective of neighbors that care now. Doing the bike rides, the block parties, things like that to focus on the good. It helps us — the old-timers, the OGs — be hopeful." 
Ms. Valerie broke ground on her new house last month.