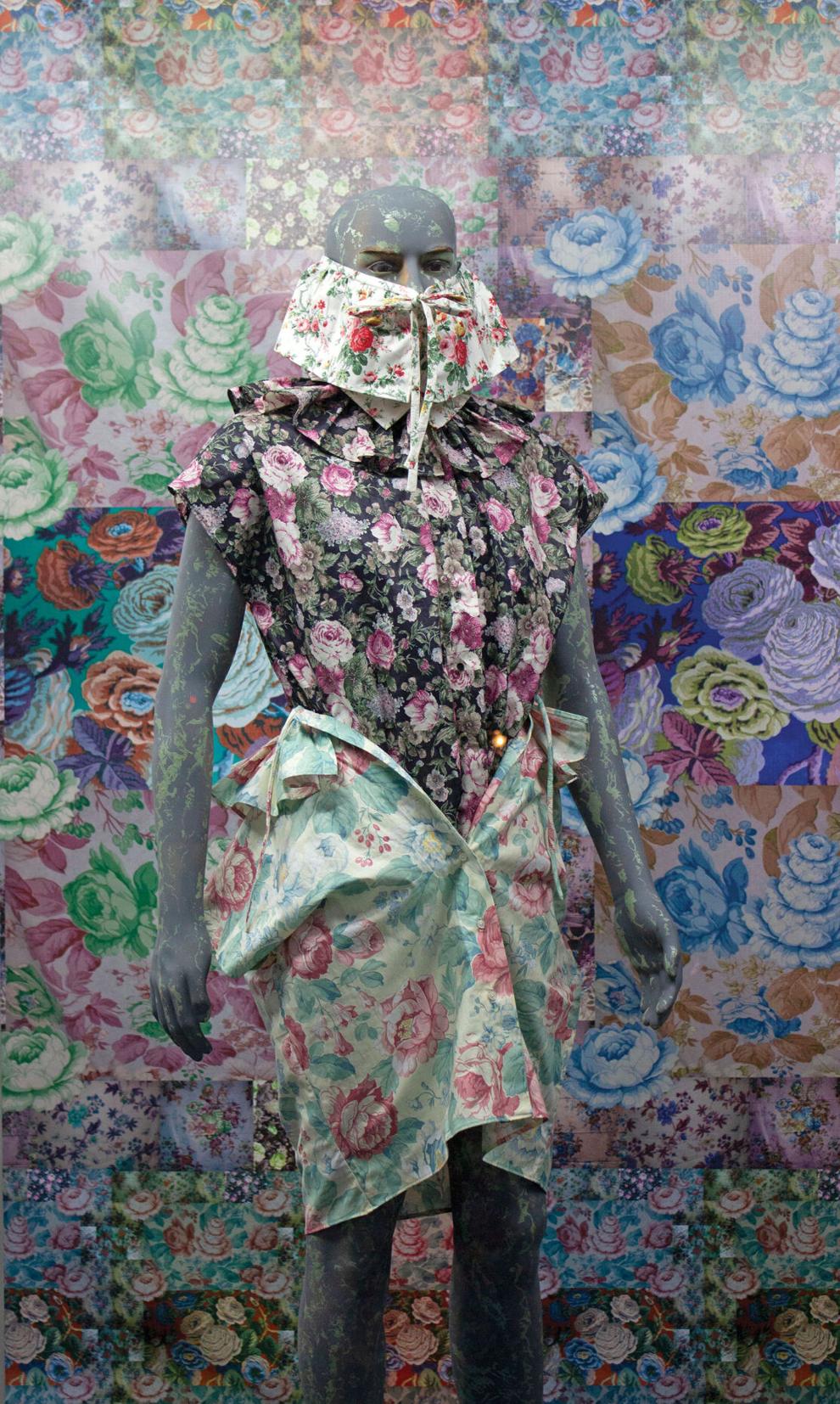 We know lots of you have been sipping cider and watching spooky seasonal streams since the kids went back to school. But technically, we only just entered into fall with last week's autumnal equinox — and that means that October's First Saturday art openings mark the official start to Nashville's 2021 fall art season. And what a promising kickoff it is. Also, big news about one beloved local gallery making the move from Nashville to Chattanooga.
Wedgewood-Houston 
Coop opens Margaret Hull's Cottagecorps on Saturday night. It's a display of textile art that touches on fashion, domesticity and environmentalism, and it looks to be a worthy follow-up to Coop's September exhibition, Nick Fagan's great Labour and Its Lost Souls. Fagan's show featured a selection of found moving blankets that the artist painted and displayed like stretched canvases and tapestries. Cottagecorps also makes use of found materials, which the artist transforms into patchwork blouses in a variety of scales using a specific pattern from McCall Pattern Company. The blouse pattern 8616 was created through a licensing agreement with celebrity model and actor Brooke Shields in 1983. A 15-year-old Shields debuted her infamous Calvin Klein designer jeans ad in 1980, and by 1983 she was already a fashion icon and a movie star. McCall Pattern Company still sells sewing patterns — even if making clothes at home is now often more of a niche hobby than a utilitarian task, as it traditionally was in the mid-20th century. Hull's exhibition is about women homemakers of that era and their labor, but it also speaks to viral cottagecore aesthetics, as they're called, creating online communities, sustainable art-making — even the colonial associations of chintz fabric. It's a super ambitious show to hang on the tiny shoulders of a blouse from the 1980s, and we're anxious to see this one during Coop's opening reception — it's on Saturday from 6 until 9 p.m.  
Wayne White wins the award for best exhibition title this month: Radio Magic Eightball at Julia Martin Gallery is a reference to a game the White clan created to entertain themselves on long road trips. The game's name references the Magic 8-Ball fortune-telling toy that's still being manufactured by Mattel. The radio version of the divination practice goes like this: Tune the car radio to an AM talk show. Turn the volume down. Ask a question about the future. Turn the radio back up for a snippet of insight. Rinse. Repeat. White claims the answers the game elicits can seem surprisingly meaningful, and this practice of tuning in and tuning out to words and phrases spoken out of context is the inspiration behind his most recognizable paintings. White recontextualizes the bits of phrases he collects into the colorful block lettering he paints on the surfaces of found thrift-store landscape prints and paintings. Critics understandably draw connections to Ed Ruscha's text-centric work, but White mostly manages to make familiar elements his own by deploying a weird mix of down-home absurdity, and by transforming the verdant serenity of orphaned landscape scenes into ironic and iconic works of art. Loney Hutchins Sr. will perform a set at 6 p.m., and White himself will perform with a three-piece band called Username Password on the gallery's front porch at 7:30. 
Channel to Channel will continue Gavin Benjamin and Omari Booker's Portraits of Culture in October. We predicted this exhibition would be an autumn highlight in our Fall Guide, and now that we've seen the show, it's important to note that Booker's exceptional contributions to the exhibition mark a high point in the local painter's output. We also want to share the bittersweet news that Channel to Channel will be leaving Nashville for Chattanooga after it's finished its 2021 schedule. One of the great ironies of the pandemic era is that many art galleries — including Channel to Channel — have thrived through virtual exhibitions, which have translated into far-flung online sales. Channel to Channel has evolved from an art studio that also showed work in the pre-renovation days at the May Hosiery Building, into one of the best galleries in the city. Gallery owner Dustin Hedrick was keen to move the gallery into a bigger space, and real estate prices and the recent birth of his first child made the Chattanooga move the best option for the gallery, and for his family. Hedrick's still playing with the idea of having gallery spaces in both Chattanooga and Nashville, and gallery manager Lina Silvers is already planning local pop-up projects under Channel to Channel's curatorial banner. It's a big loss for Nashville's gallery scene — but ironically, it's also another example of how resilient Nashville's galleries have proven to be after more than a year of literally life-threatening challenges.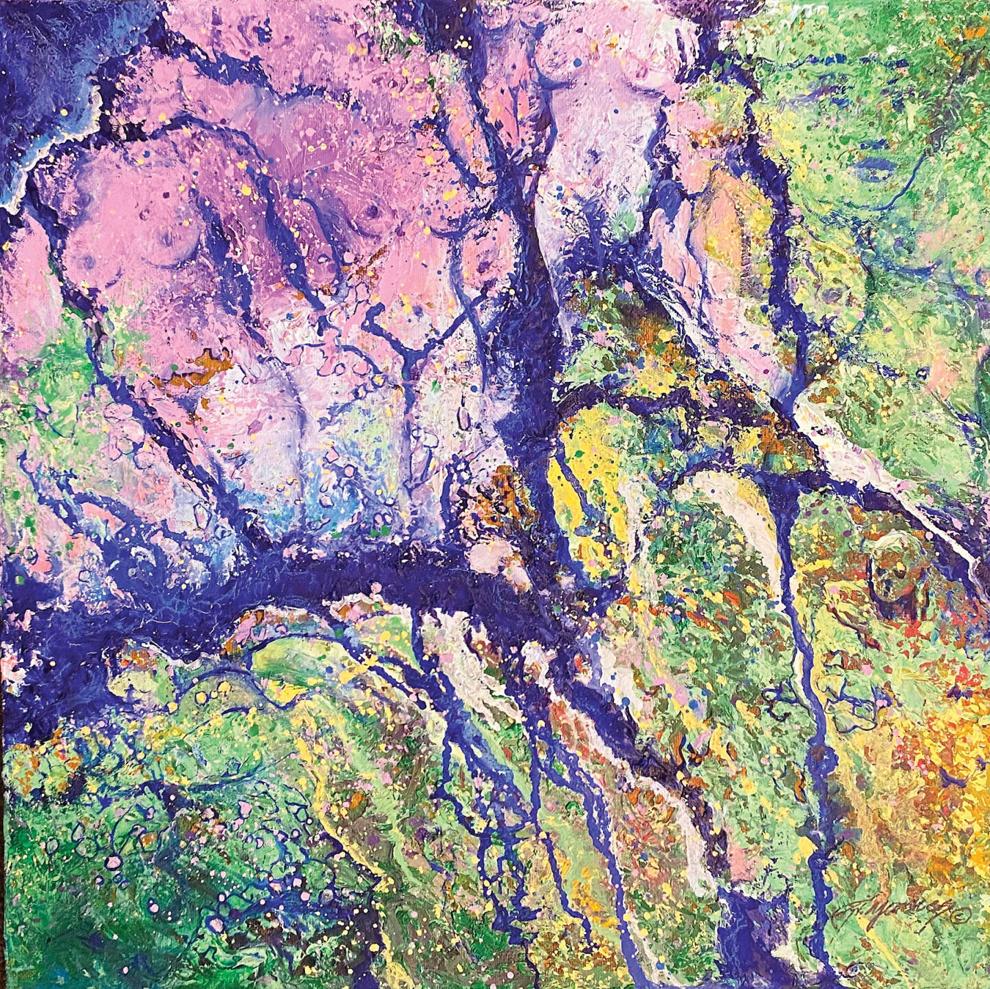 Downtown  
Chauvet Arts will continue its group show Balance: Order and Chaos in its main space in October, but the secondary "cave" gallery will be getting a spooky makeover with a selection of Halloween-inspired art and looping projections of vintage horror movies. The gallery is also offering a full month of movie programming for guests who are looking to get into the spooky-season spirit and away from their screens and streaming services. The gallery's movie lineup includes cult classics like The Tingler, the home-invasion thriller Lady in a Cage, the original 1956 version of Invasion of the Body Snatchers and George Romero's zombie classic Night of the Living Dead. Visit chauvetarts.com for dates, tickets and times. The gallery will be open for Saturday night's crawl from 6 until 8 p.m.