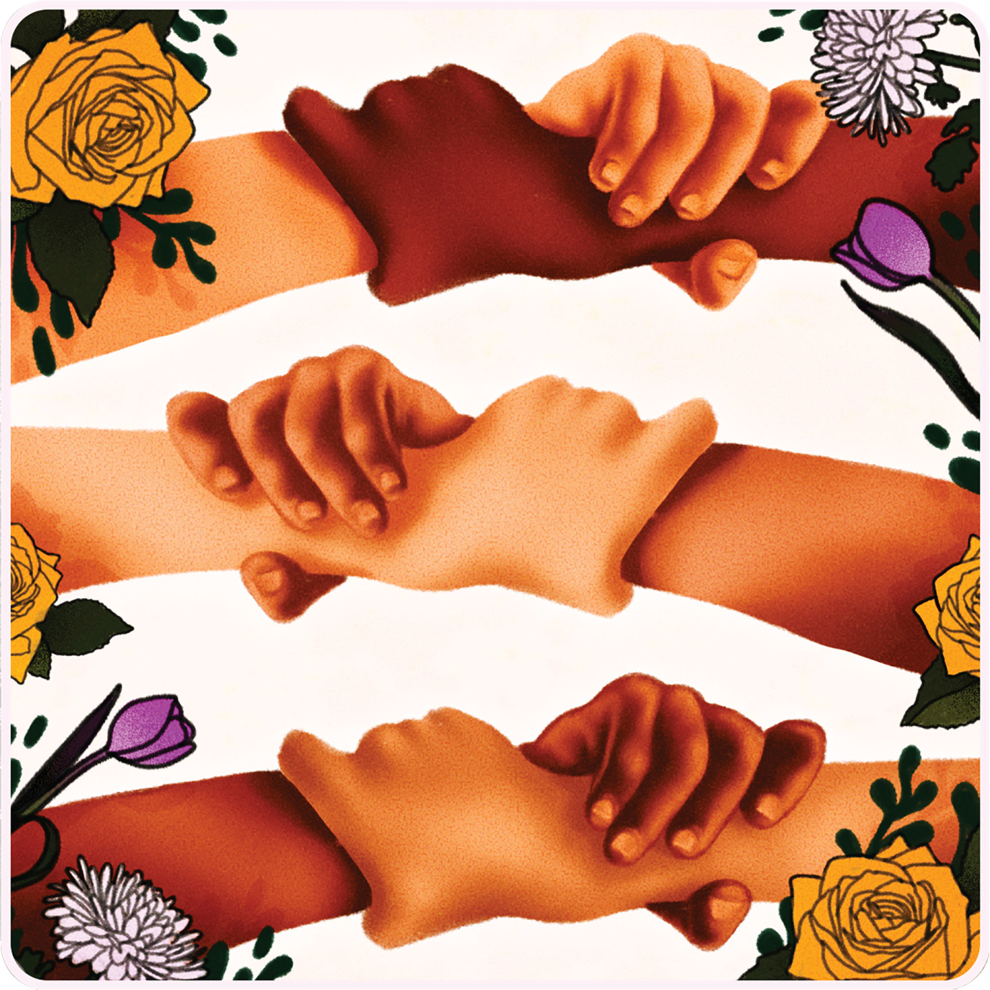 It's when I think back to my birthday party at Bavarian Bierhaus last February that I most feel the absence of my friends. 
Packing 18 people around a table for 12 seems unthinkable now. But I even sort of miss the mild, momentary irritation of not being able to make a reservation inside a restaurant in the Opry Mills Mall, of all places. Eating the fries my buddy didn't finish, putting my arm around a friend while we watched a 75-year-old woman play the "Pennsylvania Polka" on accordion, giving someone the second half of my warming beer — all of these small things, among other moments, brought me comfort. They also made my marriage better.
Over the past year, without the company of friends, my husband and I have had to relearn what it means to be together. Like really, really together. I work from home, and my husband is a stay-at-home dad to our toddler. It's hard not to get under each other's feet. My elderly dog barks constantly, we never know what we want for lunch, and it seems like we can never get enough sun on the days when it's actually out. 
I've found myself evaluating the saccharine rom-com trope of being someone's "everything." Maybe I'm not a romantic, but I think expecting your partner to be your "everything" is a big ask. Your everything? Of course my marriage means a great deal — but in the nearly 12 years I've been married, our friendships with others have buoyed us and allowed us to love and be loved by many. In thinking we can't find love in friendship — that we must love and cherish one person above all else — we limit ourselves. 
Throughout the pandemic, those in our immediate household have had to tolerate more of us, just as we have had to tolerate more of them. The small, taxing moments that would dissipate in pre-pandemic times now add up. Normally, I might quiet my anxiety about a project by spending a couple minutes walking around the block with a friend at work. Now, my husband absorbs and helps me work through those frustrations. And it's not that he doesn't want to, or that I don't support him in the same way. It's that I can no longer grab a beer after work and arrive home having already forgotten about a frustrating moment. With friends, I don't have to share cleaning duties or decide who's going to take on the next pile of dishes. They can listen to my problems and tell me to suck it up, which can be harder to hear from a partner. It's a great loss to spend this much time away from friendships — what they offer us should be as valued as romance.
Of course, there are sweet moments that come with being home all the time. My toddler noticed the other day that my husband always pours my first cup of coffee for me. Our daily walks have turned into fun adventures in which we spy on neighborhood cats and spot interesting plants. As I work, I can see my daughter and husband playing out back from my office window. 
But while all of those moments are sweet, I want them to be balanced by the joys of friendship — being seated across from someone at a coffee shop who thinks you are as rad as you think they are; doing the chicken dance in a chain restaurant with someone you have to see at work the next day; leaving a batch of homemade treats on the snack table in the office. I share pieces of my love with them all, and they remind me that everything is going to be OK. Meanwhile, my husband and I are able to love each other more fully when the "everything" expectation falls away.