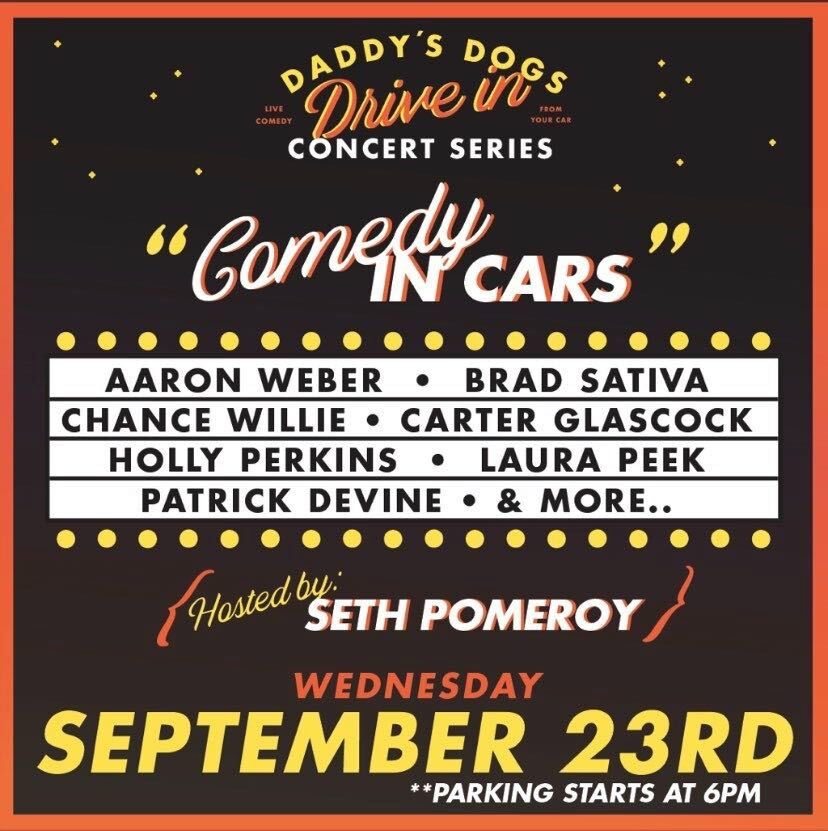 Since my April cover story on Nashville's vibrant pre-COVID comedy scene, I've frequently wondered how its participants have been maintaining.
They've got more free time than usual to write new material, but nowhere to workshop it. Having an audience to play off of is even more crucial for stand-ups than musicians, and no livestream can replicate that dynamic. As Anaconda Vintage and Soft Junk booker Seth Pomeroy told the Scene for my article, he and his peers were "working to cultivate a fan base," but acknowledged their work in elevating Nashville's profile as a hotbed for comedy was nowhere near over — and that was before the tornado-slash-virus cleared every room in town. 
It will be nice, then, to reconnect and hear what everyone's been up to at Wednesday's first-ever Comedy in Cars, a socially distanced drive-in show at Daddy's Dogs in The Nations (reigning winner of Best Wiener Empire via last year's Scene Best of Nashville issue). Daddy's has been known to host pandemic-safe concerts as well, and you can keep up with the schedule here. Pomeroy will host, and he promises "car-themed" programming. "I'll be playing cars songs between comics, and doing jokes for cars," he says.
The lineup is a veritable Murderers' Row of local stand-ups: Patrick Devine, Holly Perkins, Brad Sativa, Aaron Weber and Chance Willie, plus Carter Glascock and Laura Peek, back in town from Los Angeles, where both moved in 2019.
"We're very relieved to perform live stand-up again," Glascock tells the Scene. "I've written some jokes and acted in some iPhone sketches during quarantine, but I've missed that connection with an audience, that feeling of camaraderie and exhilaration."
Comedy in Cars will take place Wednesday, Sept. 23, at Daddy's Dogs (5205 Centennial Blvd.). Parking starts at 6 p.m. on a first-come, first-served basis; $40 minimum purchase required per car. Standing outside vehicles isn't permitted. If you have a truck, you may sit in the bed, but you must be within the confines of your vehicle at all times.