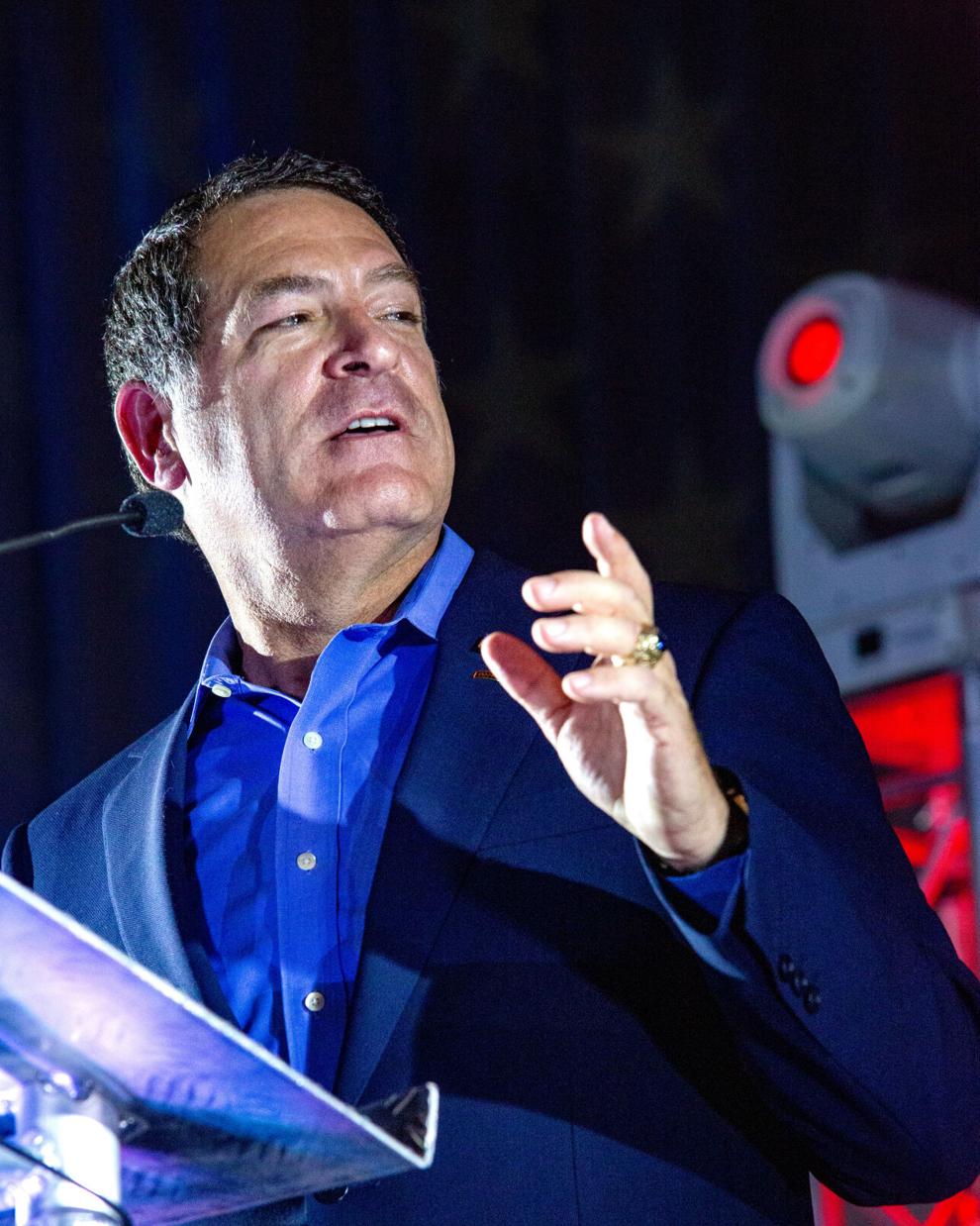 U.S. House Republicans have picked Rep. Mark Green (R-Clarksville) to serve as chair of the House Committee on Homeland Security for the 118th Congress.
Green, whose redrawn district now includes parts of Nashville, was selected for the position by the House Republican Steering Committee on Monday and says in a news release that "ending the border crisis [President Joe] Biden created is our top priority," adding that "no community in the U.S. will be unaffected" by illegal immigration.
"We will empower our brave [Customs and Border Protection] personnel with the necessary tools to accomplish the mission," Green says, pledging to hold Biden and Secretary of Homeland Security Alejandro Mayorkas "accountable" for what he called "their complete dereliction of duty in failing to respond to this crisis."
Green has long been critical of Democratic immigration and border policies, reiterating the familiar Republican claim that Democrats have implemented and strive for an "open border," something that Mayorkas and the Biden administration have disputed. Reuters reported a rise in the number arrests of migrants by border patrol agents in spring 2022. 
Green's appointment occurred one day after Biden paid his first visit to the country's southern border, where he met with U.S. Customs and Border Protection police in El Paso, Texas. Biden also met with Mexican President Andrés Manuel López Obrador on Monday in Mexico City, where they reportedly spoke about immigration between the neighboring nations at the North American Leaders' Summit.
Tennessee's senior U.S. Sen. Marsha Blackburn, also a Republican, spent part of Monday visiting Eagle Pass, Texas, which shares a border with Piedras Negras, Mexico.
The political spotlight has intensified on the southern border following the extension of Title 42, a public health initiative implemented at the beginning of the COVID-19 pandemic that has allowed the federal government to more rapidly expel millions of migrants seeking asylum, meaning that some asylum seekers never have a chance to apply for protected status. 
In December, the U.S. Supreme Court ruled that the policy is to remain in place, despite plans from the Biden administration to end the measure. CBS News reported reported that the Supreme Court could make a final ruling on Title 42 as early as this summer.
Last week, Mayorkas pledged to continue to "fully enforce our immigration laws in a safe, orderly and humane manner," and that "individuals without a legal basis to remain in the United States will be subject to prompt expulsion."
"We will comply with the court orders that require us to continue enforcing the Title 42 order, and we will also use this time to enhance and increase our use of expedited removal under Title 8 [pre-pandemic code related to border enforcement] where permitted to do so," Mayorkas said.
"We have no choice but to address these challenges head-on," says Green. "It's time to get to work and fulfill our Commitment to America."
Green, a former Tennessee state senator, beat out Texas Rep. Dan Crenshaw for the top committee spot. In November, Green defeated Democratic challenger Odessa Kelly to represent the newly redistricted 7th Congressional District.
In 2017, then-President Donald Trump nominated Green as Secretary of the Army, but Green later withdrew from contention amid pushback over anti-gay and anti-Muslim statements. The Jan. 6 Select Committee published text messages showing that Green communicated with Trump White House chief of staff Mark Meadows about efforts to overturn the 2020 election. In the past, Green has sponsored legislation establishing three-term limits for members of Congress; this is his third term in office.
This article first appeared via our sister publication, the Nashville Post.