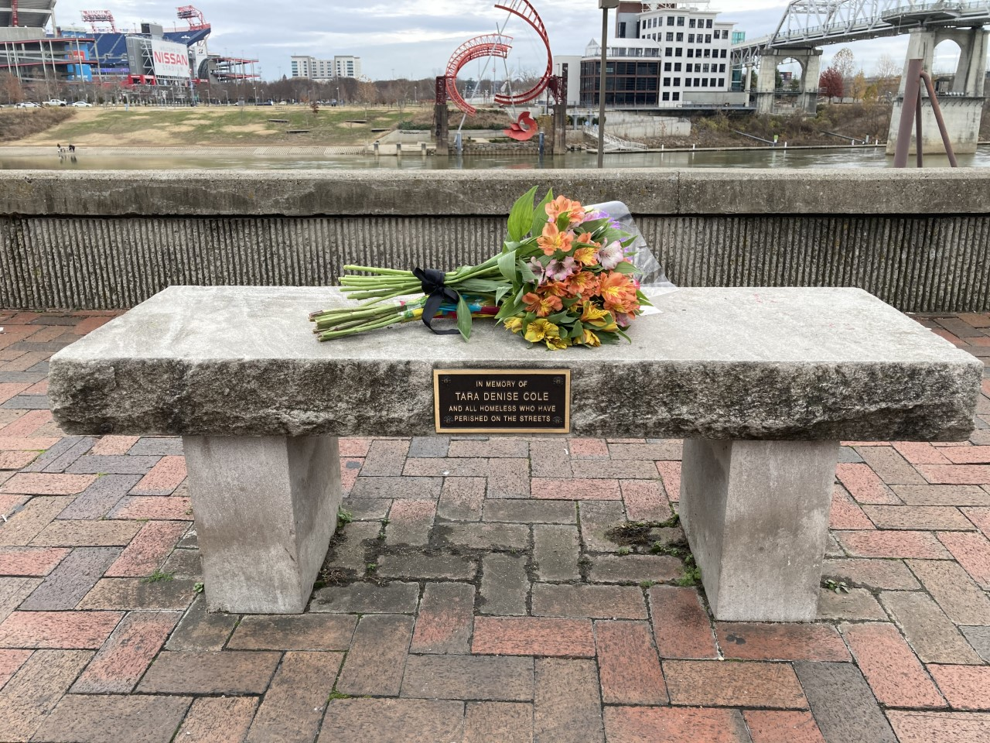 In 2020 in Nashville, 132 people who were experiencing homelessness or had a history of homelessness died. It's a high number, but one that could be easily overlooked given the vulnerable population it represents. That's why Beth Shinn, a professor at Vanderbilt University, and India Pungarcher, a public health student at Vanderbilt and resource coordinator with Open Table Nashville — a nonprofit dedicated to homelessness outreach and alleviating poverty — set up the online memorial and study Humanizing the Statistic. The effort is a tribute to people experiencing homelessness who died in 2020, and features photos and one-sentence obituaries.
"These are people with so much more than their one experience with homelessness," says Pungarcher. "They're friends, family members, they had dreams, goals, stories."
The long list of names is the first part of the project. The second part is expected to look at causes of death and how to improve systems established to help people experiencing homelessness. Shinn — who also co-authored the book In the Midst of Plenty: Homelessness and What to Do About It — says they're still collecting data and records about the deaths to determine any trends or common causes. But, she notes, "The important thing now is to get people to understand that it's our fellow human beings that are dying on the street because we're not taking care of them."
Shinn and Pungarcher spoke with the Scene for a joint interview. 
What's the background of the project?
Beth Shinn: The numbers of people who die on the streets of Nashville are shocking. And [2020] is even worse than previous years. Over a hundred people a year die on our streets because they don't have housing. A few of them … had recently been housed, and that's a victory of sorts, that they at least didn't die on the streets. But their health had certainly been compromised by the time [in which] they were homeless.
The initial idea was twofold. One, to try to bring home to the rest of us the tragedy that is happening. To recall to people that the folks who die are not statistics, they're people, and they have unique characteristics and quirks and the wonderful things about them, and sometimes not so wonderful things about them, that make up humanity. And to raise the outrage that we should be feeling that this is happening. A secondary purpose that will be unfolding in the next few months … is to understand some of the proximal causes of death. And ultimately they died because we didn't house them. But are there other ways that our systems failed that we could try to repair to see if we could make the toll a little smaller?
How can homelessness impact a person's health?
IndiaPungarcher: So many ways, but [what] most immediately comes to mind is that we've seen so many people on the streets die this year from car accidents, a lot of them hit-and-run car accidents. There was just this article on the news on Christmas Eve, a man who was known to the homeless community and was experiencing homelessness got hit by a car, not just once, four different cars, and that's how he died on the streets. I mean, when you're physically out in the streets every single day, you're fighting for your life.
Shinn: You're exposed to the elements and you can't take care of yourself. You can't refrigerate your medicines and take them three times a day on a schedule that you're supposed to take them. You don't have sanitation, and on the street, you don't have a good diet. There are food programs in Nashville, but you go from program to program trying to get a meal. People who are on the streets will experience the same kinds of illnesses that everybody else experiences, but [they are affected by them at] about 10 years younger. People are robbed of life years by living on the streets. 
Pungarcher: The life expectancy of someone in the United States is about 78 years old, but for people experiencing homelessness it's in their 50s. So 30 years of life that people on the streets are never going to see.
Did COVID-19 play a role in the number of deaths?
Shinn: It's too early to tell, but probably not. … The city has set up a COVID shelter essentially to try to minimize the transmission within shelters, and that's good, that seems to be working, but a lot of people are avoiding shelters because they're worried about the health consequences of being in shelters. … At the beginning of the year, we really thought it was going to play a big role, and nationally and in Nashville, it doesn't seem to be as a big a risk as we had expected.
Pungarcher: And I can say that on cold nights, when I'm driving around trying to get people to the [city's] overflow shelter, that's a really, really common reason for people refusing to get on the bus and go to the overflow shelter this year — they don't want to go and be around a bunch of people.
How can we prevent these kinds of numbers?
Shinn: We can prevent homelessness. We could end homelessness. We don't have to have homelessness. I think there is strong research that shows us how to prevent and end it for different groups, and it's a question of resources. We have halved veteran homelessness over the last decade by putting in the resources. … We're not seeing reductions in other kinds of homelessness because we're not putting in the resources and we're not listening to the research. 
We know that simply giving people housing vouchers ends homelessness for families, and it has radiating benefits. It reduces psychological distress and substance use and domestic violence that sometimes could cause homelessness. It improves kids' behavior and their school attendance and reduces family separations.