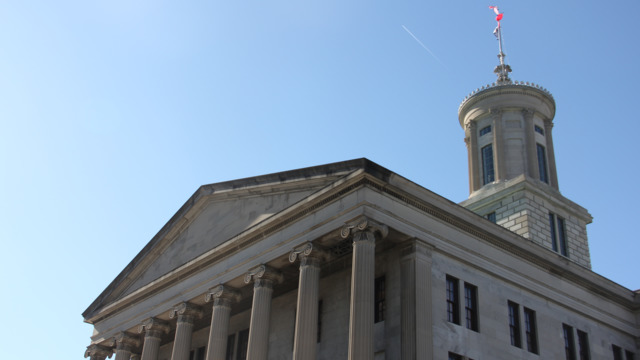 One of Gov. Bill Lee's education priorities — a new state commission that would allow charter school applicants to skip the local school board when requesting authorization — passed out of a House subcommittee Tuesday as its sponsor promised further consideration of concerns from members of both parties.
"We need disruption," said sponsor Mark White, a Memphis Republican and chair of the House Education Committee. "It happens every day in the private world."
Lee, a first-term Republican, announced his intention to back such legislation in his State of the State address early this month, but the details, included in an amendment to a placeholder bill, were not disclosed until Monday. Many public-school advocates oppose the legislation, including Tennessee Education Association President Beth Brown, who said after the Tuesday hearing that she had "grave concerns" about the proposal, which she said would create an "open season" for charter schools.
Though Lee's legislative director Brent Easley, formerly the state director for a pro-voucher and school choice advocacy group, promised that the state commission would not be "just some easy path" to approval for charter schools, that's exactly what worries many opponents of the proposal.
Lawmakers on the subcommittee also voiced doubts about the bill. Republican Rep. Tom Leatherwood said he would prefer that the bill establish a state charter commission but that local education agencies retain the initial review authority for charter applications. Under the bill, charter applicants could go to either the local education agency or the new state commission when seeking permission to open.
Rep. Charlie Baum (R-Murfreesboro) said that he was "concerned there's not an opportunity for school boards to comment." School boards could comment when the state commission held its open meetings, a Department of Education official clarified, but they would not longer hold any voting authority if a charter applicant first sought the approval of the state body.
White, the sponsor, allowed that "we're all for local control until we're not up here." But he encouraged the committee members to consider what would be best for the state overall.
Rep. Vincent Dixie (D-Nashville) said he was worried that a state commission would open up rural areas to charter schools that would drain resources from already-small budgets and that the commission would give authority over local matters to people with less knowledge about specific school systems.
In the face of concerns from several lawmakers, White sought to count his votes. He promised to address their concerns once the bill made it to the full committee, where it could appear next week. White reiterated that it was the governor's bill, otherwise he might have rolled it another week in subcommittee, where amendments could be negotiated.
Rep. Bill Dunn (R-Knoxville) agreed that the bill should proceed to the full committee.
"I can't vote no because that would kill the bill," he said. "Sometimes the train has to leave the station."