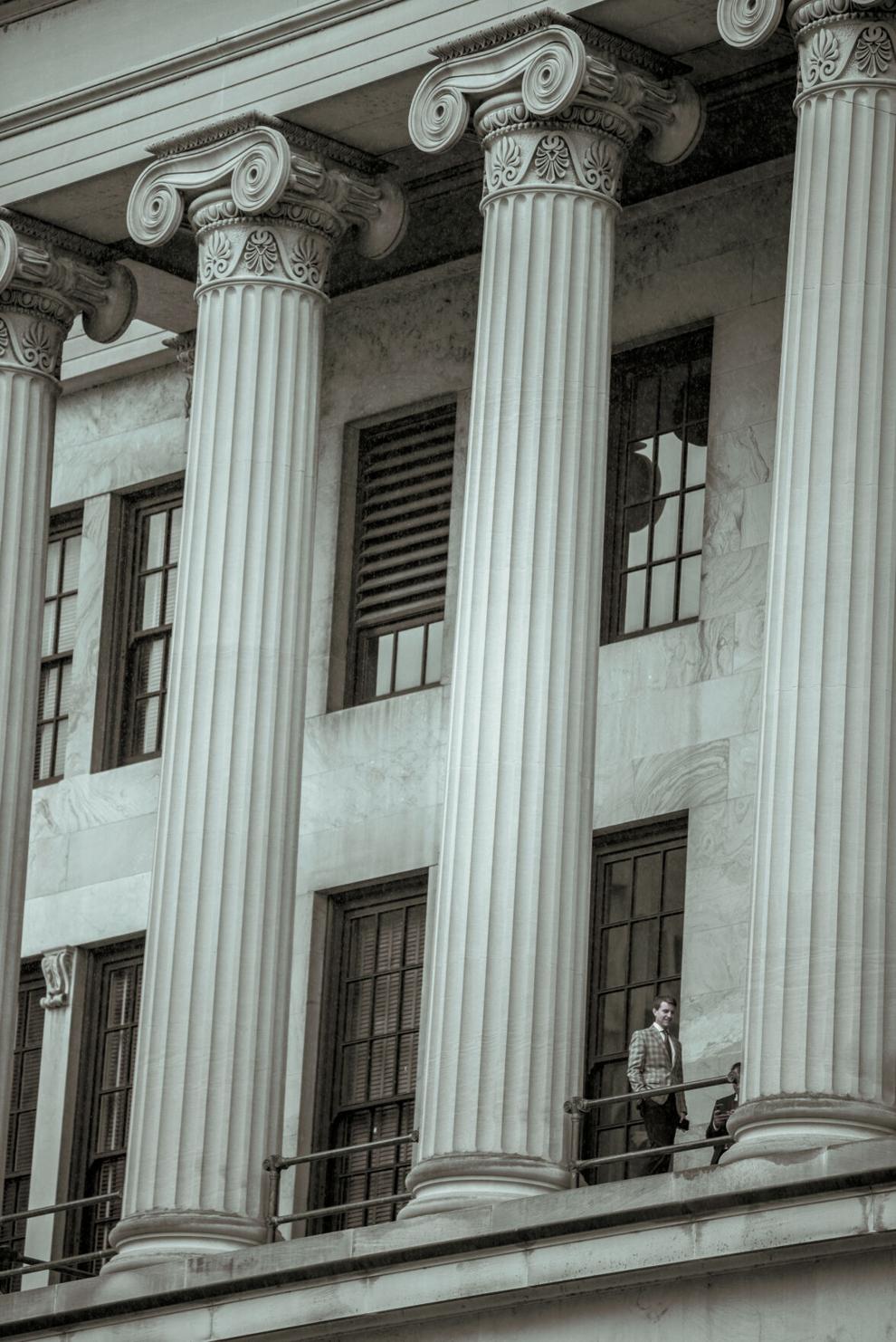 Tennessee lawmakers are preparing to return to Nashville this week and debate a series of new bills — mostly efforts to crack down on public and private COVID-19 mitigation measures.
Bills submitted before the House's Tuesday afternoon filing deadline seek to, among other things, prohibit COVID-19 vaccine requirements at schools, prohibit mask mandates, prohibit contact tracing at schools and give employees an avenue to sue employers who mandate vaccines should the immunization result in any adverse physical effect. Another bill would prohibit the state from giving contracts or tax incentives to companies that mandate the COVID-19 vaccination. The Senate has not yet established a filing deadline. Additional legislation could be forthcoming at the discretion of legislative leadership, or existing bills could be completely rewritten.
Other bills seemingly unrelated to COVID-19 would allow partisan school board elections statewide and would circumvent a local prosecutor who "publicly states that any person accused of committing a certain offense will not be prosecuted by the district attorney general under any circumstances" — seemingly a response to Nashville DA Glenn Funk, who has said he would not enforce certain marijuana and abortion laws.
In 2020, the legislature convened for another special session, at which a top priority was giving employers liability protections in case employees were to sue due to contracting COVID-19 on the job. Asked whether his bill giving employees a new legal avenue would undermine the work of the previous special session, sponsoring Rep. Scott Cepicky (R-Culleoka) said "sort of."
"We probably went a little too far in [the previous session], unbeknownst to us," Cepicky says. "We don't want to impede businesses' ability to run their business, but we don't want to put an undue burden on somebody as an employee that they have to make a life decision over."
Statewide business groups, who pushed for the original liability protections, are squeamish about the new proposals.
Rep. Antonio Parkinson (D-Memphis) said he was looking forward to some "Republican on Republican crime" related to the liability proposals.
"It's going to be interesting to see them turn on the business community," he added. 
Cepicky says partisan school board elections were necessary for "transparency." Without an R or D by a candidate's name, he said, it can be difficult for low-information voters to determine which candidate shares their beliefs.
"When somebody goes to the polls to vote for school board in Metro and there's three names on the ballot, and they don't know any of them, they don't even know who they are, what their values are, what their ideologies are, that voter has no idea who they're electing, so they just pick one," Cepicky says. "This bill will gain some transparency."
The bill comes in response to school boards in mostly conservative districts agreeing to issue mask mandates and other COVID-19 mitigation measures.
Republican Gov. Bill Lee declined to call a special session related to these issues, forcing the lawmakers to do it themselves by gathering signatures from two-thirds of members in both parties. That extra work gives the legislature more latitude to pursue whatever they want, though, as Lee could have limited the call to more specific issues.
The special session begins Wednesday and has no set end date.