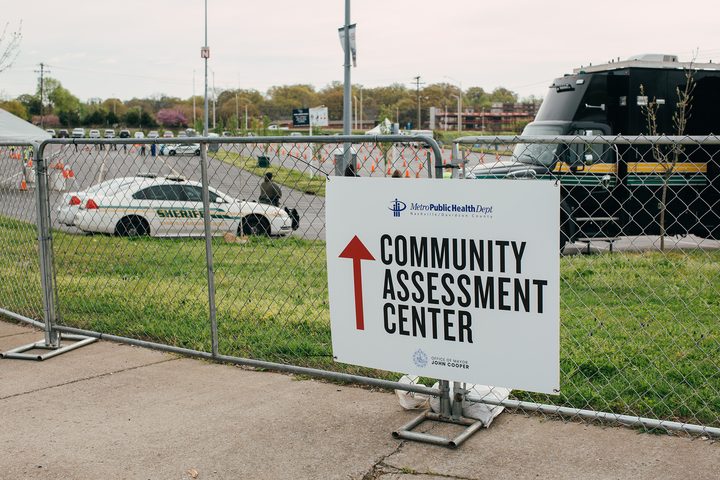 Louis Pasteur, the scientist generally credited with proving that germs cause illness and disease, once said: "Science is the highest personification of the nation because that nation will remain the first which carries the furthest the works of thought and intelligence." 
As we continue to endure the health, psychosocial and economic damage from the coronavirus pandemic, we should recognize the undeniable benefits of modern science. 
Our country's leaders haven't provided reassurance or any sense of calm amid the storm. It has been our scientists who have done that. White House Coronavirus Task Force member Dr. Anthony Fauci's scientific expertise and plainspoken directions have given Americans a great measure of reassurance — even when what he is saying is ominous, and very different from President Donald Trump's unreasonably rosy predictions. In grim times like these, unvarnished truth is more reassuring than euphemistically positive comments.
Almost 20 years ago, Dr. Fauci talked to National Public Radio's This I Believe about how helping others was his strongest motivator. "I believe I have a personal responsibility to make a positive impact on society," he said. "I've tried to accomplish this goal by choosing a life of public service." 
We have a similar commitment to helping others in Nashville, thanks to professionals like Dr. James E.K. Hildreth, the president and CEO of Meharry Medical College. Many local leaders and experts have demonstrated impressive efforts in helping us navigate this pandemic, but Dr. Hildreth's comments on Metro's daily news conferences have clearly explained the science behind the disease. He has done a good job of providing a sense of comfort due to his understanding of the science behind the decisions — the "why" behind the "because." 
We are also lucky to have Dr. Alex Jahangir directing Metro's Coronavirus Response Taskforce. He has done a remarkable job emphasizing the critical importance of following social distancing protocols. Describing how everyone, particularly young adults, impact those around them, he reiterated the importance of sheltering in place, even if your own personal chance of being harmed by the disease seems minimal. "This is no joke," he said. "Don't fool yourself. You can be a vector, and you can kill a loved one." 
These three medical scientists stand in contrast to President Trump and also former Sen. Bob Corker, who told The Tennessean that sacrificing our elderly population's health was a price he was willing to pay for a stable economy. In what sounds like a case of behind-the-scenes influence, Corker's private opinion may have even made its way to the White House — Tennessee's former senator is now publicly "backing Trump's dangerous fantasy about resuming the normal economy," according to the Nashville Scene. 
What makes statements like Corker's so heartless is the fact that they appear to consider the lives of our elderly as a negotiable commodity. They also appear ignorant, as the elderly among us are not the only ones at risk. We don't know the virus' long-term effects on people of any age. As Dr. Hildreth said in a recent news conference: "We've developed an amazing capacity to respond and defend ourselves from all kinds of organisms. Time after time, humans have been infected by viruses and bacteria. Some of us die from that, but as a result of those challenges, our immune system gets stronger and smarter. Unfortunately, until last December, none of the 7 billion of us had ever experienced COVID-19 virus, and that is why it is racing through our communities." We simply don't have enough information yet to determine with certainty the long-term impact of this disease, and we cannot say definitively the groups of people who might be the most affected. 
Another reason Corker and Trump are so out of touch is the fact that resuming "business as usual" will not simply reverse the damage already done to our economy. Opening up tomorrow wouldn't replace the jobs and income already lost. Worse, it would render worthless the sacrifices already made. The only consolation to those whose jobs are lost and whose livelihood is now in jeopardy is the fact that we are sacrificing to protect our loved ones and ourselves. If we resume our normal lives too prematurely, all of this effort will have been wasted. 
We owe it to the people who've lost their jobs, financial security and their businesses to continue sheltering in place for as long as our scientific experts recommend.
More importantly, we owe it to the people who've lost their lives. We owe it to the people who are still risking their lives and their families' lives to care for patients and to provide for the rest of us as we dutifully shelter in place. First responders, firefighters, law enforcement officers, grocery store employees, long-haul truck drivers — not to mention our remarkable health care professionals at every level — they're the ones truly sacrificing. The least we can do is make their sacrifices count. Though the quote is often attributed to the aforementioned Pasteur, it was Hungarian journalist and statesman Lajos Kossuth who once said, "It is surmounting difficulties that makes heroes." 
Bill Freeman
Bill Freeman is the owner of FW Publishing, the publishing company that produces the Nashville Scene, Nfocus, the Nashville Post and Home Page Media Group in Williamson County.