As the clock runs out on 2021, you're likely being hit over the head with countless year-end lists, countdowns and best-ofs. That's all well and good — from our Top Local Albums Critics' Poll last week to next month's forthcoming annual Jim Ridley Film Poll, we at the Scene are responsible for a few yearly countdowns ourselves.
But that's not what you'll find in this week's issue. Instead, for our New Discoveries cover package, we've gathered up some of our favorite local finds from the past year. Some of them are brand-new, like Wedgewood-Houston bookstore The Green Ray and pop-up Japanese barbecue purveyors Kisser. Others, like outreach nonprofit Street Works and East Side grocer Uptown Fruit Market, are simply new to us. Graffiti artists, karaoke bars, pet photographers, vintage shops — you'll find all that and more below. Read on to find out what we fell for this year.
---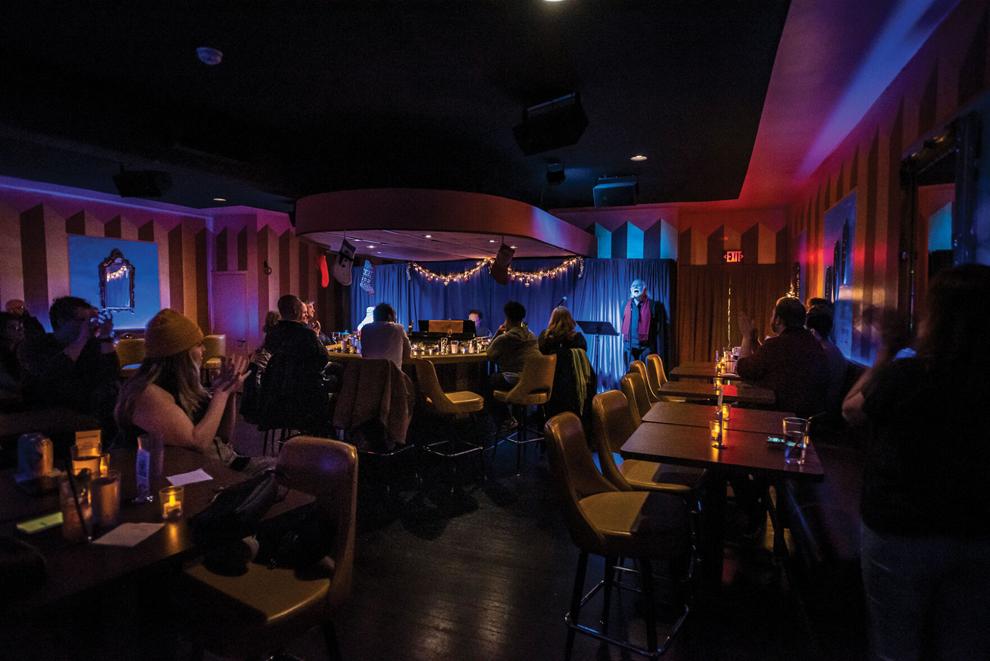 Sid Gold's Request Room
Wander into the East Nashville location of Sid Gold's Request Room on a random weeknight and you might think you've been transported to a piano bar in another city. Possibly Manhattan's Theater District, or San Francisco's Union Square — but certainly not the strip of Gallatin Pike businesses formerly home to a Radio Shack. The original Sid Gold's opened in New York in 2015, with a Detroit spot following in 2019 and local partners Kira Small, Glen Pangle and "Cowboy" Keith Thompson opening the Nashville outpost late last year.
Take a seat at the semicircular bar in Sid's front room and order a high-end cocktail — I recommend the Penicillin, boozy with scotch and garnished with ginger candy — or head back into the piano room to see what entertainment is on deck for the evening. Some nights you'll find live piano karaoke hosted by pianist Alan Pelno or the impossibly well-versed Nashville Predators organist "Krazy" Kyle Hankins; on others you can catch a burlesque show. It's heaven for former high school theater nerds and current musical-theater obsessives.
Not a Sondheim nut? Go early for a pre-dinner cocktail or snack and bask in the venue's colorful retro decor. Sid's offers small plates, as well as daily happy-hour specials from 6 to 7 p.m. It's open Monday through Thursday 6 p.m. to 1 a.m., and Fridays and Saturdays from 6 p.m. to 2 a.m. D. PATRICK RODGERS
---
A Shop of Things
I am wearing a pink (faux) fur ponytail holder as I type this. I bought it at A Shop of Things, a new boutique in Inglewood right next door to Sid Gold's Request Room on Gallatin Pike (see above). Since opening on Nov. 1, A Shop of Things has become my neighborhood go-to. 
The first time I walked in, I saw a piece of art reading "F**k you, pay me." Seeing as how that's the freelancer's motto, I felt at home. And then I saw the bucket hats with smiley faces, funky needlepoint pillows, the aforementioned ponytail holders, and other things that I didn't know I needed until I saw that they existed. Mia Calotta opened her online shop in 2015, expanding to brick-and-mortar this fall. She also owns a separate business called Burning Love, which bills itself as "the internet's cutest headshop." While there's some overlap — like funky lighters and ashtrays — the two businesses have different stock, if a similar aesthetic. Calotta describes A Shop of Things as "a gift store for the modern adult." 
I didn't do much (any?) random browsing in stores for no purpose in post-March 2020. And while that's good for my budget and my goal of having less stuff, sometimes you want a thing or two, and I'm happy such things are affordably available in my neighborhood. A Shop of Things is open seven days a week at 3239 Gallatin Pike. MARGARET LITTMAN
---
Nashville Public Library's Digital Offerings 
For more than a year, my pandemic brain could not wrap itself around much after the workday ended. Past 7 p.m., I didn't want to look at screens or pages of text. With my attention span frayed, I needed some easy listening. I borrowed audiobooks from the Nashville Public Library with a pretty little app called Libby. Audible looks cluttered and ugly compared to Libby's clean, intuitive interface. You can browse the library's collection, check out your title and listen or read — all on your phone or tablet. I listened to Louise Penny's entire Three Pines series on Libby (17 books!), and the hours trickled by at a slightly more jaunty pace. 
An even bigger deal in the digital library scene is NPL's Kanopy membership. The streaming service is available only through a public library or university, and it provides access to a treasure trove of films. You can access lots of titles otherwise only streaming with a subscription to The Criterion Channel (Fellini! Bergman! Kurosawa!). Plus you'll be able to stream Frederick Wiseman's 50-year catalog of films — the prolific documentarian never had his work distributed commercially, but Kanopy makes it accessible to anyone with a library card and a Wi-Fi connection. The service has plenty of contemporary gems as well, like Céline Sciamma's Girlhood, Robin Campillo's BPM and Sean Baker's The Florida Project. The website can be browsed by category, so card holders can dip into topics as diverse as fashion, journalism and midwifery. Check out 12 films per month for free. ERICA CICCARONE
---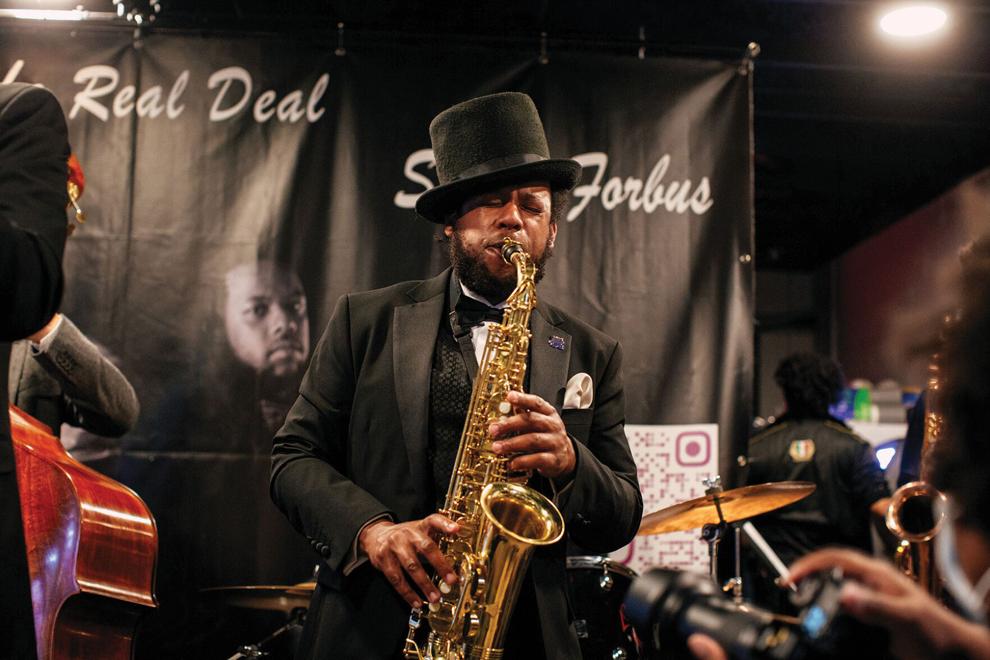 Monday Night Jazz
Fredrick Weathersby and Stefan Forbus' Monday Night Jazz is important in several ways. It's a showcase and gathering place for talent. It helps bolster William Radford's The Local Distro, the Black-owned business that hosts it, in the thoroughly gentrified North Nashville neighborhood Germantown.
But what's just as meaningful is that it is so casual and communal. During one event, you might sit in with the band, play a game of chess with a stranger and watch someone practice aerial dance moves on a giant hoop on the back deck. Even before I moved on from the late-night bar scene, I seldom spoke with as many people I'd never met before as I did on a recent visit to Monday Night Jazz; the atmosphere seems to encourage it. At a time when so many things push us apart, a happening that seems designed to pull people together feels very special indeed. STEPHEN TRAGESER
---
Street Works
The nonprofit Street Works is not new. The group has been quietly working on Nashville's streets for more than a decade, trying to — among other things — prevent the spread of HIV among vulnerable populations. For many of those years, Street Works handed out clean needles and disposed of dirty ones in defiance of state law, pursuing a harm-reduction strategy despite the state's insistence on pushing abstinence. The idea is straightforward enough: People addicted to drugs like heroin are going to use, whether they have a dirty needle or a clean one. Better that they have a clean one and that they get it from people who will try to connect them to resources like addiction treatment and housing.
But in 2018, a new state law legalized needle-exchange programs like this one. I became aware of the organization this year while following the alarming surge in drug deaths in Nashville, largely due to fentanyl. (See our Nov. 4 cover story "The Other Epidemic" for more on that.) Amid this epidemic, the folks at Street Works have continued pursuing their radical, vital work. In 2021 alone, the organization tells the Scene, it has distributed around 1.3 million clean needles and collected close to a million dirty ones to be destroyed. In addition to that, they give out about 400 boxes — two doses each — of the overdose-reversing drug Narcan each month, and the organization says staff members have personally saved the lives of eight people this year. STEVEN HALE
---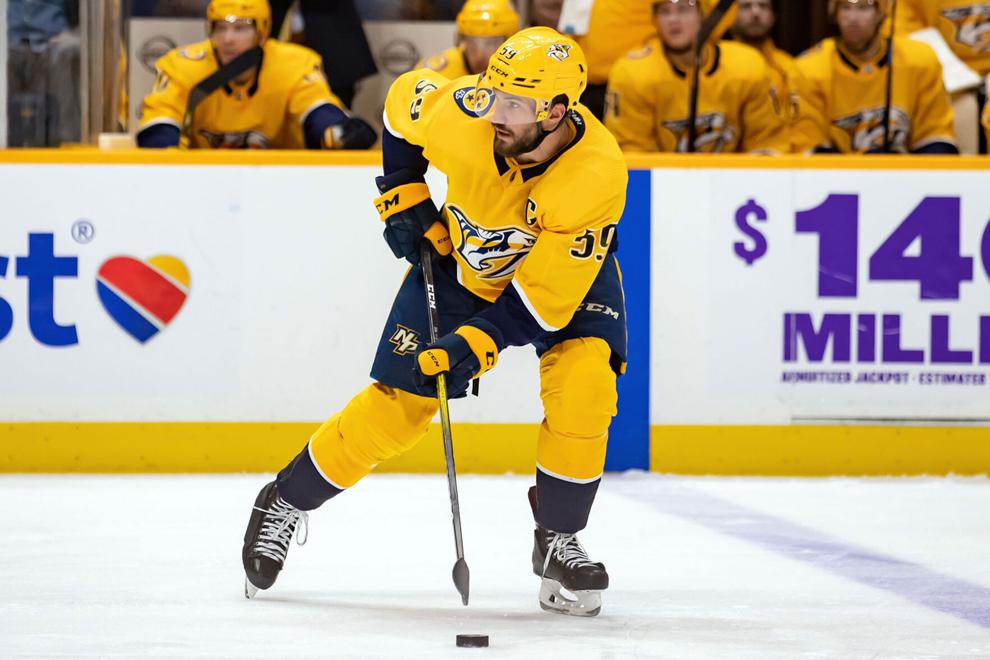 The New-Look Nashville Predators Power Play
There hasn't been a fan base in the history of professional hockey that's been satisfied with its team's power play. OK, maybe that's an exaggeration, because there have been some great power plays over the years. (Currently, for example, the Edmonton Oilers are clicking at 31 percent with the man advantage, and that's down nearly 10 points from their season high.) Over the years, the Nashville Predators have had some good seasons on the power play, dozens of mediocre seasons and, particularly recently, some very bad ones indeed. The team seemed locked into the hit-and-hope strategy employed to some success when defenseman Shea Weber, who boasts one of the hardest shots in NHL history, was the one blasting away. There was a lot of standing around, maybe a few too many passes and lots of time wasted looking for the perfect shot.
Preds coach John Hynes brought in assistant Dan Lambert at the end of the 2019 season (in which the Preds were dead-last on the power play by some distance) to breathe new life. It took some time and some tinkering, but Lambert's scheme is working. Unlike most teams, the Predators don't have set positions with the extra man. The defenseman doesn't have to stay at the top of zone, the grubby forward doesn't have to park himself in front of the net, the center doesn't have to stay on the half-wall, the slick passer doesn't have to stay below the goal line, the sniper needn't remain at the top of the face-off circle and so forth. The positions are the usual ones NHL teams have been using for years, but the Predators rotate through them like a volleyball team. Roman Josi might end up parked in front of the goalie, while Mikael Granlund slides out high. It's a beehive of motion with passes made for loftier purposes than "well, we haven't passed in a while," and it creates mismatches for the penalty killers. There's room for improvement still, but Nashville is in the top 10 on the power play, and that's something worth cheering. J.R. LIND
---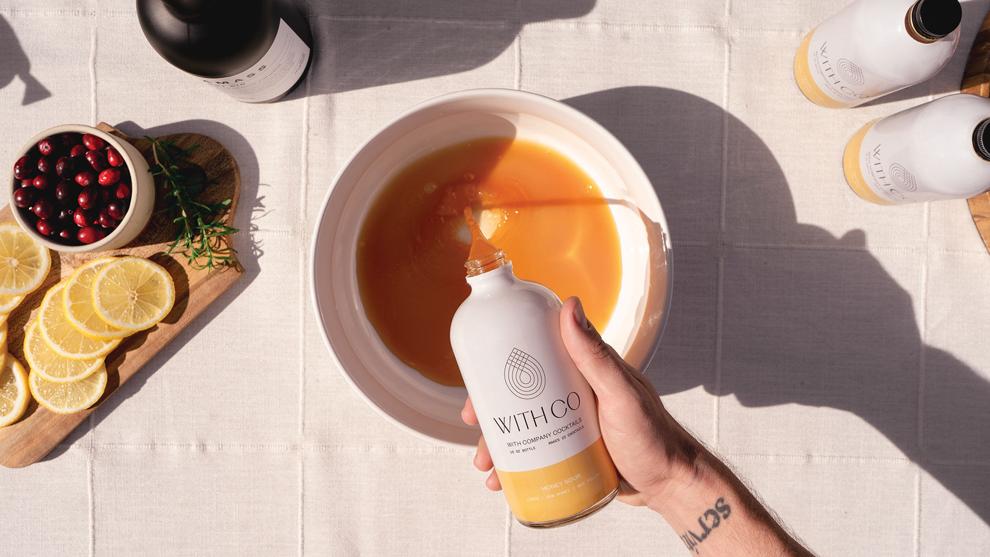 WithCo Cocktail Mixers
As the pandemic chased people from bars to making their own drinks at home, the ready-to-drink and cocktail-mixer industry took off. But frankly, a lot of these products are overly sweet, pale versions of the drinks they're supposed to represent, often made using inferior base spirits as the core of the cocktail.
That's why I was so excited to discover WithCo, short for "with company." WithCo is local, employing displaced Nashville hospitality workers and renting multiple warehouse spaces as it rose to the top-selling cocktail mix on Amazon during the age of COVID. They developed their own flavor profiles in house using fresh ingredients and no preservatives or additives, but they still have a shelf life of a year unopened or a month in the fridge after cracking the bottle.
WithCo also allows me to use multiple different spirits to create discrete versions of mules, sours or margaritas, and I can pick from my favorites depending on the situation. Looking to impress some guests? Choose a rare añejo to create a special top-shelf margarita. Buddies coming over to watch football? Set a handle of Evan on the kitchen counter and let them mix their own Old Fashioneds so you can concentrate on the game! It's a win-win. CHRIS CHAMBERLAIN
---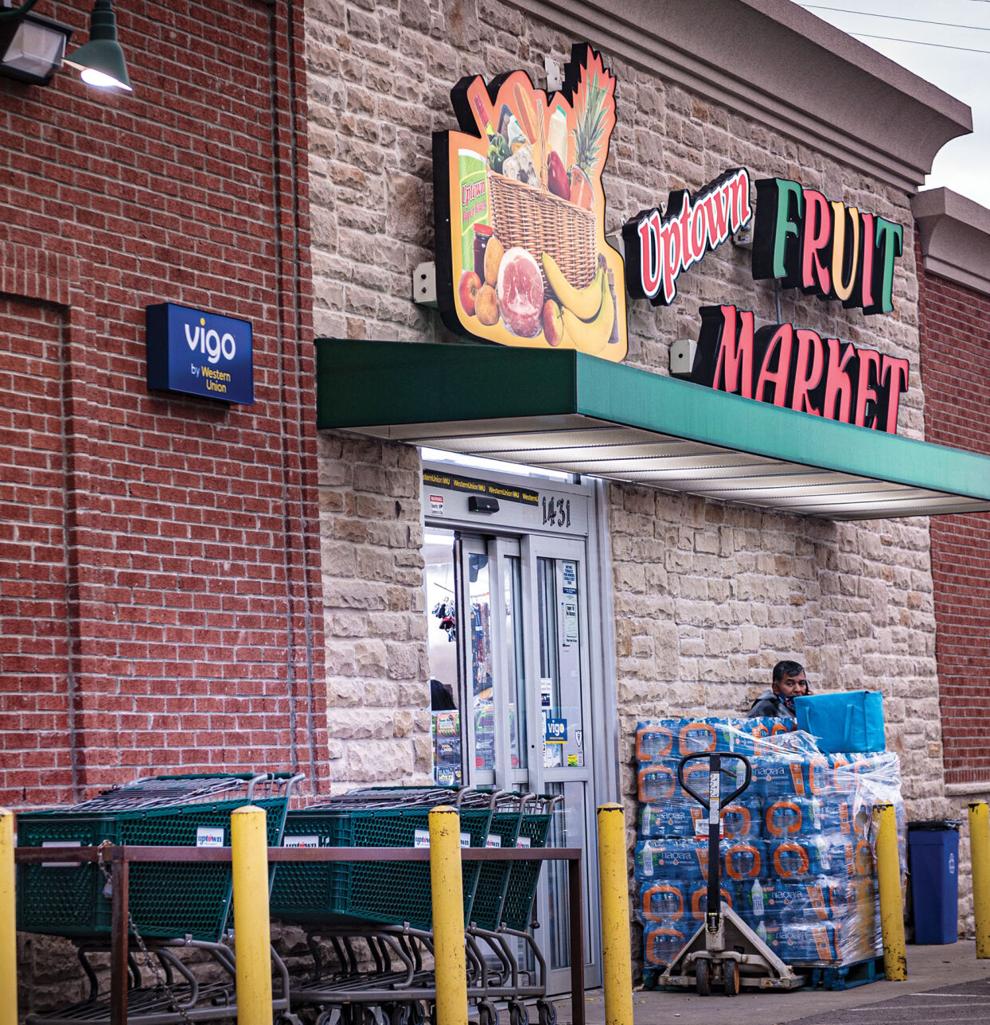 Uptown Fruit Market
After leaving South Nashville — and the all-star lineup of international markets on Nolensville Pike — for the East Side, I was overjoyed to find a Latin American market right on Dickerson Pike. Uptown Fruit Market opened in 2013, so it's only new to me, not to Nashville. But they did expand into Antioch back in the spring with a new store on Apache Trail. The busy tienda has plenty to offer, from a butcher counter to household supplies and snacks to, of course, fruit. The produce is fresh and plentiful, and if you're too impatient to cook your food when you get home, the market has its own food truck parked right outside. ALEJANDRO RAMIREZ
---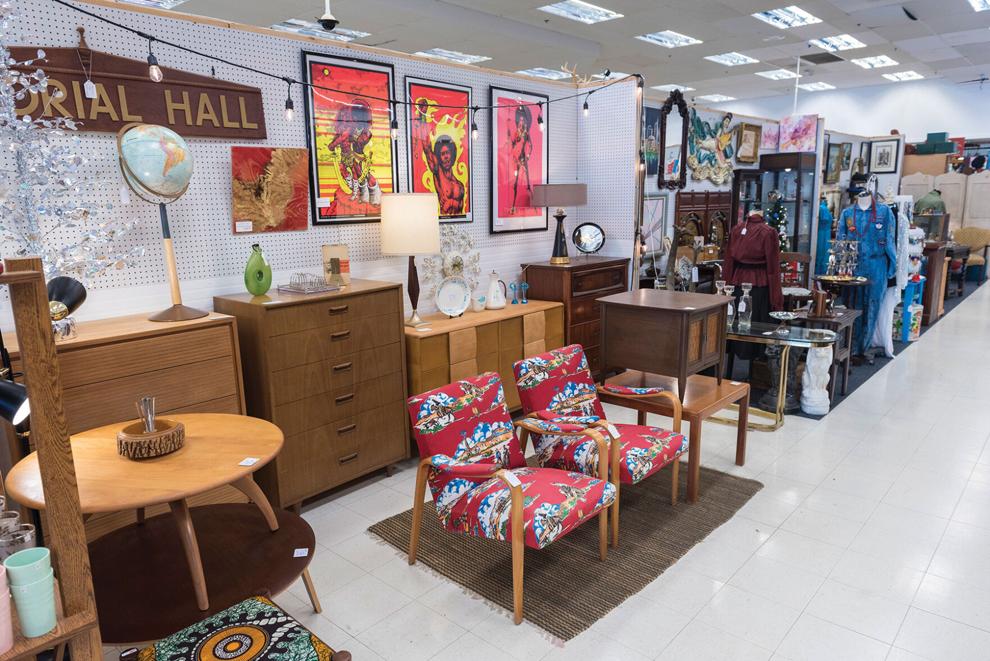 East Nashville Antiques and Vintage
Meandering through the aisles of an antique store is a lovely way to pass time in the winter months. It can also be a rather challenging test of self-control — but hey, if you're going to buy something, it might as well be a gem from a local business instead of some mass-produced item via Amazon.
A solid new spot to do so is East Nashville Antiques and Vintage, a nostalgic wonderland of furniture, art, media, clothes, trinkets and who knows what else. The store is owned by Ken Harrison, who owned the Eighth Avenue Antique Mall for about 18 years before losing the lease and closing in August 2020. But in May, he opened up the new spot on Gallatin Pike and brought over some of his old dealers — and picked up around 20 more. Harrison says his vendors are "all just very creative and exciting people." Based on the selection of items at the store, I concur. KELSEY BEYELER
---
Backslide Vintage
There are myriad vintage shops all over town, and especially along Gallatin Pike. They all have their own charms and specialties, but a spot that might have flown under your radar is Backslide Vintage, which opened in October 2020 in North Inglewood. Husband-and-wife owners — and Smooth Hound Smith bandmates — Zack Smith and Caitlin Doyle-Smith wandered into lots of thrift shops throughout the country while on tour, bringing clothes home to Nashville to sell in other shops and pop-ups. When the pandemic hit and prevented them from touring, they opened Backslide, which has an eclectic, ever-changing lineup of clothes, accessories and home goods. If you make the trip there, you should also check out Backslide's two neighbors — Speakeasy Vintage (which includes plus-size vintage wares among its inventory) and Nikki Lane's High Class Hillbilly. KELSEY BEYELER
---
The Green Ray
The Green Ray founder Rebecca Moon Cullum has always loved books — she grew up in Murfreesboro and Nashville, where she scoured the shelves at Video Culture and Rhino Books from a young age. Still, she wished there was a dedicated space for the kinds of bookstores she would visit on trips to New York and L.A. — places that carry rare and specialty art books. "Dashwood Books is my dream shop," she says. "Walking into shops like that, I always felt that we don't have a place like this in Nashville — and we need it."
The Green Ray is located in Wedgewood-Houston near the airy entrance of the May Hosiery Mill Co-Op — which also houses the fantastic Relic Home, Be Good Shop and n.b. goods, among others. The space is warm and inviting, without the stiff vibes and aloof staff you'll sometimes find at specialty shops. "Anyone can walk in and find something they like," Cullum says. While her tightly curated selection of books and records has wide appeal, it's not particularly mainstream. A rare 1980 Kate Bush biography sits by a new graphic novel from Daniel Clowes. Among the gems of The Green Ray's inventory is a second edition of Timothy Leary's Psychedelic Prayers that's designed to be read on an LSD trip — and is complete with embossed pages that mimic the waves of psychedelic tracers — and a vintage set of the iconic magazine Eros, a 1960s top-shelf literary-erotic hybrid. 
In the few weeks since The Green Ray opened, Moon has already established relationships with used-book sellers across the country — including a public library in New York's Hudson Valley, where she sourced collections of erotica, pop-up books and obscure trade publications. But there are also new editions — several from TBW, the indie photo book publisher based in Oakland, Calif. 
"We're their first vendor in all of the South," Cullum says. The Green Ray recently hosted a signing for Nashville-based photographer Kristine Potter, whose book Manifest is a TBW publication. Musician Patrick Sansone's 100 Polaroids is another new photography book on The Green Ray's shelves — the Nashville-residing Wilco member heard about the store and dropped by with a handful of signed copies. LAURA HUTSON HUNTER
---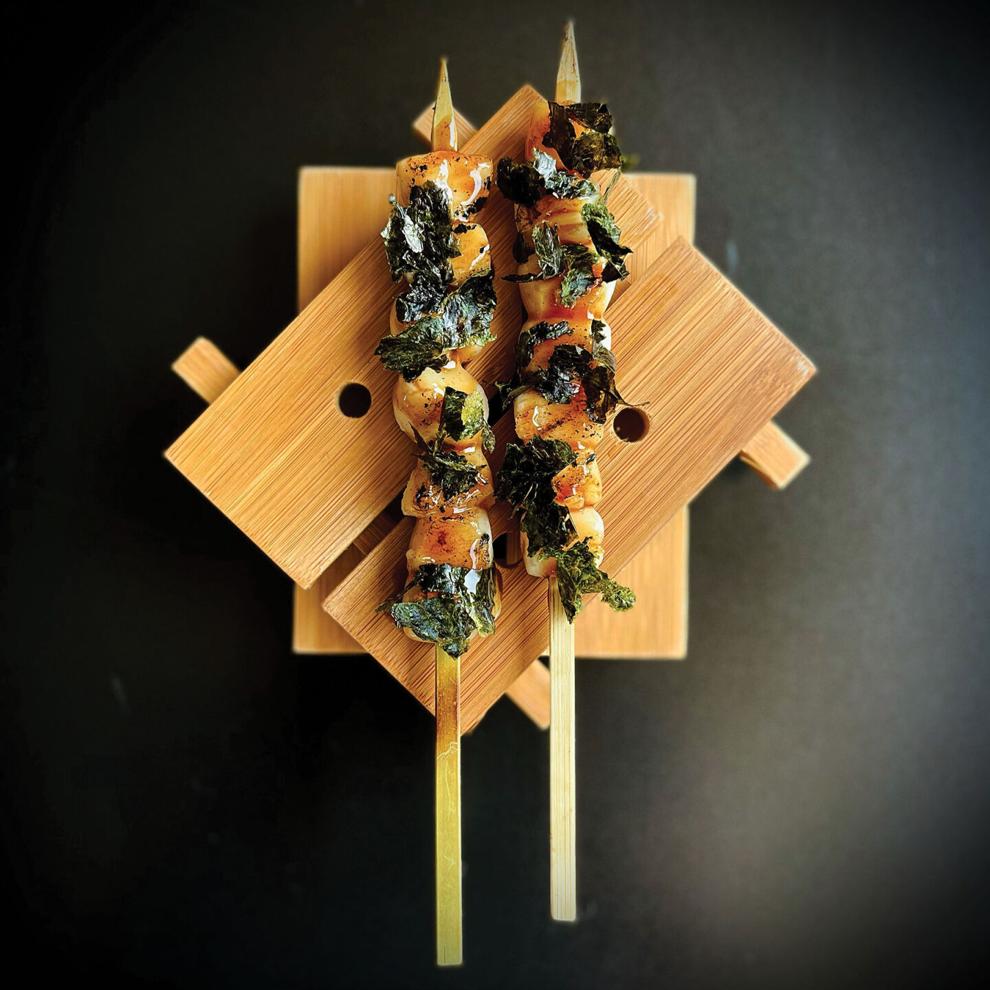 Kisser Japanese BBQ
One of the absolute best bites I had in 2021 was something called a Rice Burger — a 6-ounce Bear Creek Farm burger slathered in sauce and placed between two rice patties rather than on a bun. Inspired by Japanese hamburger chain MOS Burger's original creation, the Rice Burger was a collaboration between acclaimed chef Sean Brock's Joyland and local pop-up specialists Kisser Japanese BBQ. 
Run by husband-and-wife team Brian Lea and Leina Horii — both of whom have worked at Wedgewood-Houston's excellent Bastion, among other culinary outposts — Kisser started out as a pop-up at The Patterson House. There they'd sling salmon inari, black-garlic wings, cucumber salad and a slew of other tasty items that earned them a writers' choice in our 2021 Best of Nashville issue.
Kisser has since moved on from The Patterson House, opting to pop up at Bastion and Joyland and every Tuesday at the East Nashville Farmers' Market. So far, everything Lea and Horii have served has been a home run: mazemen, bento boxes, fried chicken curry sandwiches, onigiri. Kisser plans to open a brick-and-mortar location in East Nashville's Highland Yards complex in the spring, and Horii promises "a Japanese bento spot" that — like the pop-ups — has "a focus on grilling and smoking as the primary cooking methods." Whenever it ultimately arrives, I'll be the first in line. D. PATRICK RODGERS
---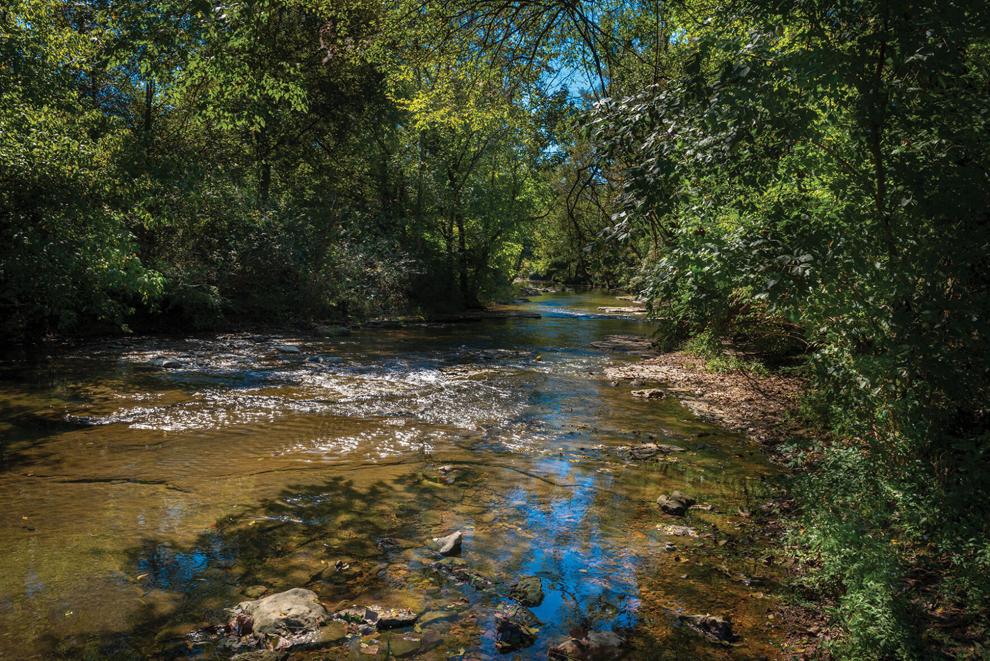 The Trails at Fontanel
Secrets abound at the former home of The Woods Amphitheater at Fontanel in Whites Creek. The venue closed a few years ago, but the grounds still make for a great place to take a stroll or walk your dog, as we noted in this year's Best of Nashville issue. The stage is nothing more than a big platform with few clues to suggest it was once a stage at all. Old sinks and vanities are now slowly being deconstructed by nature. The skeletal remains of the venue's hillside box suites — their wooden frames still displaying their section numbers — look down over the meadow, empty.
As I wander through with my dog I can't help but wonder, "Who sat here when Bob Dylan performed in 2016? Or when Willie Nelson took the stage in 2011?" A short jaunt down an always muddy trail ends with the biggest secret. Across another meadow, hidden a few hundred yards beyond the blacktopped trail sits what appears to be one of Alabama's touring semi trailers. I assume it belonged to Alabama, because the band's name is all over it. It's dirty and being overtaken by bushes and vines. The back doors are open and there's stuff inside, but I can't tell from the ground what most of it is. Broken gear? Trash people have left? I've wandered those Fontanel trails for hours, concocting dozens of possibilities for how that trailer got there and why it remains. A friend told me his friend told him there's a coffin somewhere inside, but I haven't mustered up the courage to peek. Some secrets should stay secrets. MEGAN SELING
---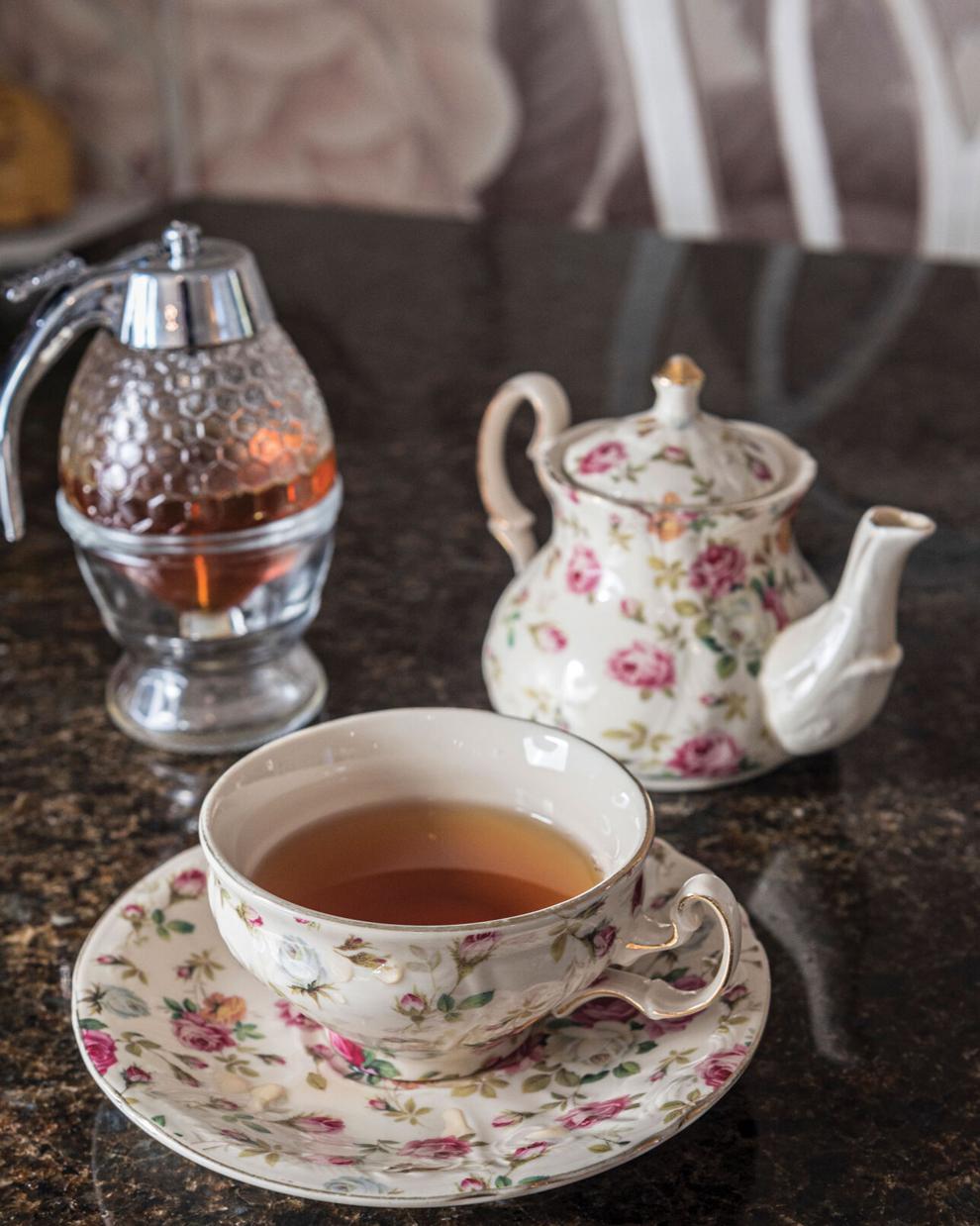 British Bee Tea Company
British Bee Tea Company is the best British tea shop in Antioch. Of course, it is almost certainly the only British tea shop in Antioch, but my point remains. It's one of my favorite mash-ups — a gift shop/cafe combo where I can spend a little money, sit a while, and then leave with another treat. A good routine is to grab an Earl Grey tea latte, chat with the folks who work there about their recent tea faves, and then scoop up some dried flowers or loose tea for a friend. (And then maybe a little something extra for yourself.) The tins they package the tea in are super cute, the space itself is adorable, and honey, they sell honey spoons by the bundle. AMANDA HAGGARD
---
Community Supported Agriculture
Signing up for a CSA box or basket from a local farm is a neat way to guarantee a supply of fresh veggies and support local agriculture, but it's also a gateway to adventure. When my girlfriend signed us up for a peck basket from Bloomsbury Farm, she told me to prepare to be a little creative, and I thought, "Fine." However, coming up with ways to enjoy various greens, root veggies and other items we hadn't yet cooked with has been one of the highlights of our 2021. Before, I'd never even heard of okonomiyaki (a Japanese savory fritter, which we made with napa cabbage from our basket) or shishito pepper hash (which has also turned us on to sriracha mayo as one of the best condiments ever), or considered enhancing a salad with endive or mizuna (a kind of mustard green, also from Japan). Now they're some of our favorites — one more reason to eagerly await the spring, when things begin to grow again. STEPHEN TRAGESER
---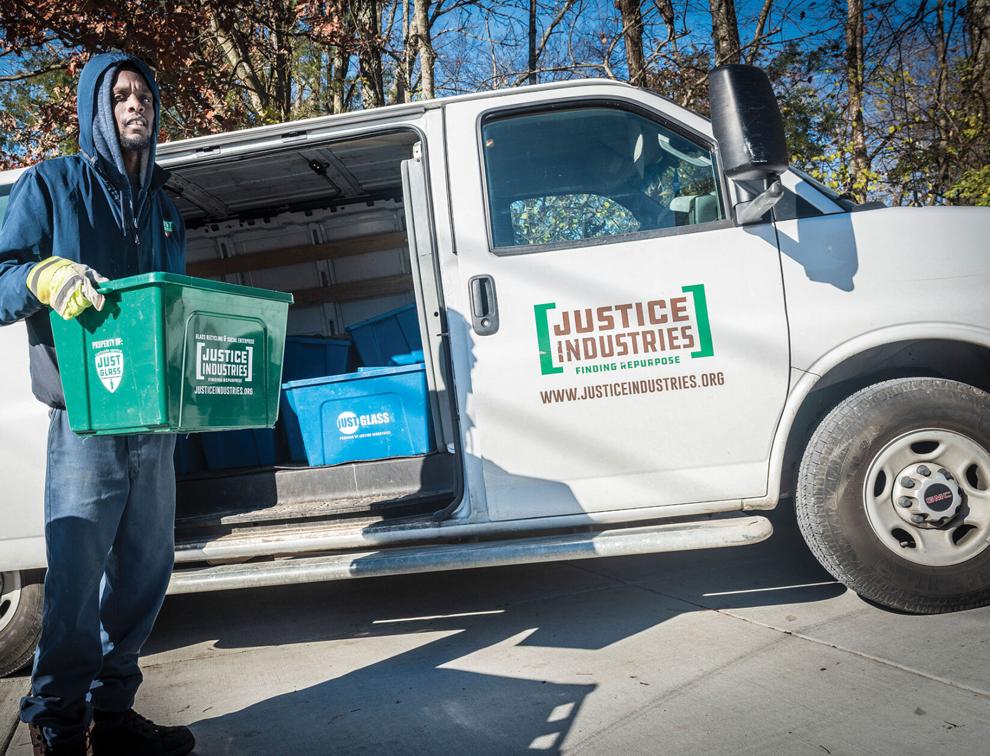 Just.Glass
I'm a pretty voracious recycler, and I totally get why Metro long ago abandoned curbside glass pickup services — glass is heavy, difficult to sort and liable to hurt somebody if it breaks. So the onus on recycling that product falls on us as concerned citizens. Still, I think it's precious how the folks at the recycling center in Green Hills skip from their Audis to the dumpster with a Whole Foods bag to gently drop their one bottle of Kim Crawford Sauvignon Blanc and a thoroughly rinsed jar of Newman's Own pasta sauce into the bin, but when I dump my bags it sounds like John Bonham attacking a crystal chandelier. I can now avoid that embarrassment by engaging Just.Glass for a bimonthly pickup. (That's twice per month, not every other month.)
Sign up for their service, and Just.Glass will provide you with a collection bin as well as a convenient schedule and service map. Your totally reasonable fee ($18.50 per month) goes to support Justice Industries' efforts to offer employment to people who have been incarcerated or faced addiction, mental illness, domestic abuse or generational poverty. CHRIS CHAMBERLAIN
---
VERN
"VERN," the colorful bubblish letters blurt out.
On retaining walls, exit signs and, well, any number of hard surfaces between the 440 split and Bellevue, the bright graffiti proclaiming VERN started showing up in points westward in the fall. Who is VERN? VERN is VERN. What does he mean? His only message is VERN. What is he trying to tell us? That he alone is VERN.
Spotting a new VERN tag — highly legible, always large and typically in an eye-popping shade, finding and identifying VERN is easier than any other tagger in town — is a fun way to pass the time on the commute. And VERN is a little bit of a daredevil, having VERNed the backside of elevated interstate signs a time or two. 
And VERN is a bit cheeky, a bit mischievous. He once tagged a wall just west of the White Bridge Road exit on I-40, which road workers promptly painted over. But VERN is not one to let The Man keep him down — it was but a few days later that a new VERN emerged, right next to the painted-over one.
VERN, whoever you are (you are VERN, I know), keep it up and keep your head down. J.R. LIND
---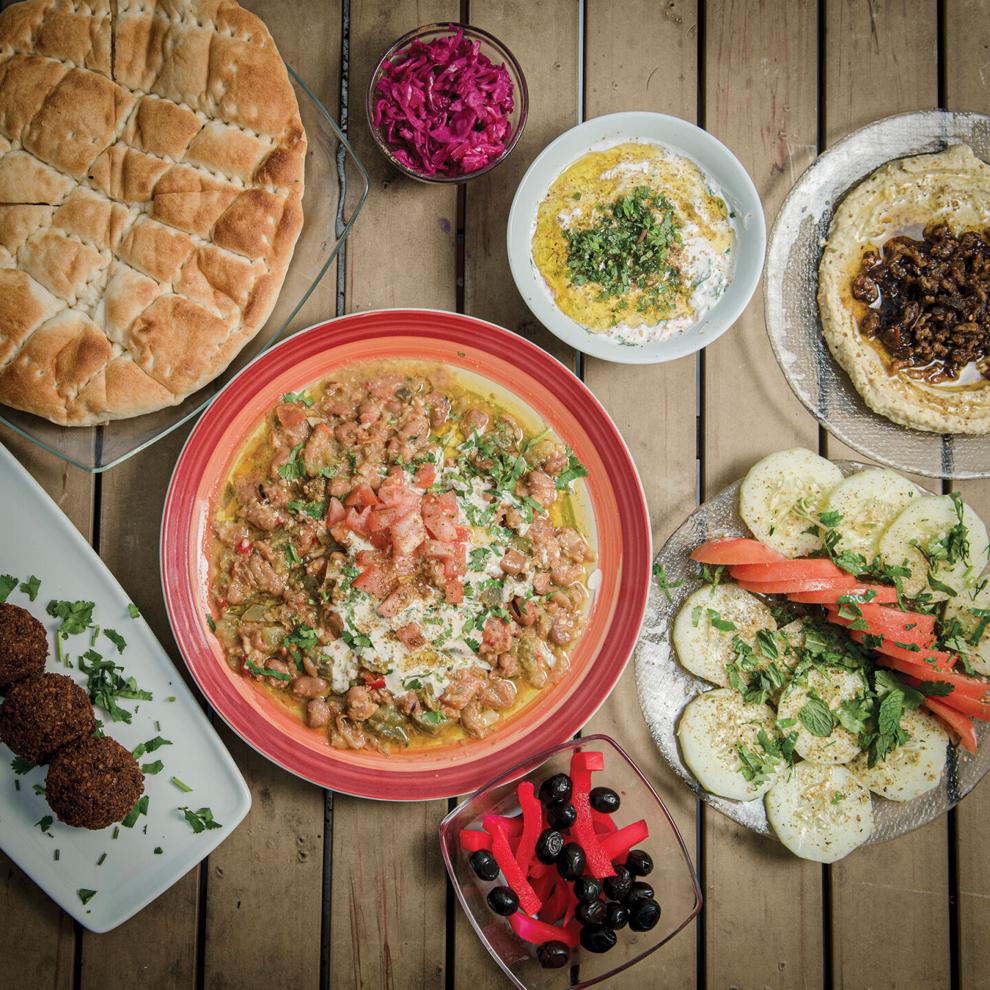 King Tut's
King Tut's has been turning heads and turning people into falafel fans for years. But chef Ragab "Rocky" Rashwan finding a spot to set up shop on Nolensville Road a few miles from my house has made King Tut's the place to go as often as possible. Those opportunities increased in the fall with new lunchtime hours. The King Tut's crew is on a winter break right now — though the truck is parked at a brick-and-mortar spot with a wonderful patio, the indoor kitchen and dining room aren't ready to go just yet — and I am counting down the days till they reopen on Jan. 18.
While Rashwan cooks his meat dishes to perfection, he makes what seem like unassuming vegetable dishes that taste like nothing I've had anywhere else; it takes a master of techniques and seasonings to make me daydream about sautéed eggplant. The big pro tip: Gather a few friends and ask Rashwan & Co. to serve your party the daily special platter. There are plenty of places to have a great dining experience, fine or otherwise, but there are no more capable hands to put yourself in. STEPHEN TRAGESER
---
Random Sample
Random Sample, a new spot located just off Charlotte Pike, is exactly what its name implies — a space to collect and display a random sampling of all kinds of art from budding creative types. You could call it a gallery or an event space or a music venue, because it hosts installations, concerts and other events. But pigeonholing it wouldn't be quite right.
Random Sample's owner, Linda Parrott, describes it as a "multidisciplinary space" for Nashville's DIY scene. "I really want it to be a space for newer artists, or artists who don't really have any installation experience," says Parrott. The space is rather small, but that makes it less intimidating than other art spaces, and that's the whole point. It also has a small gift shop featuring items from local artists. Keep an eye on Random Sample's Instagram account (@rand0m_sampl3) for upcoming events and hours, or to book an appointment. KELSEY BEYELER
---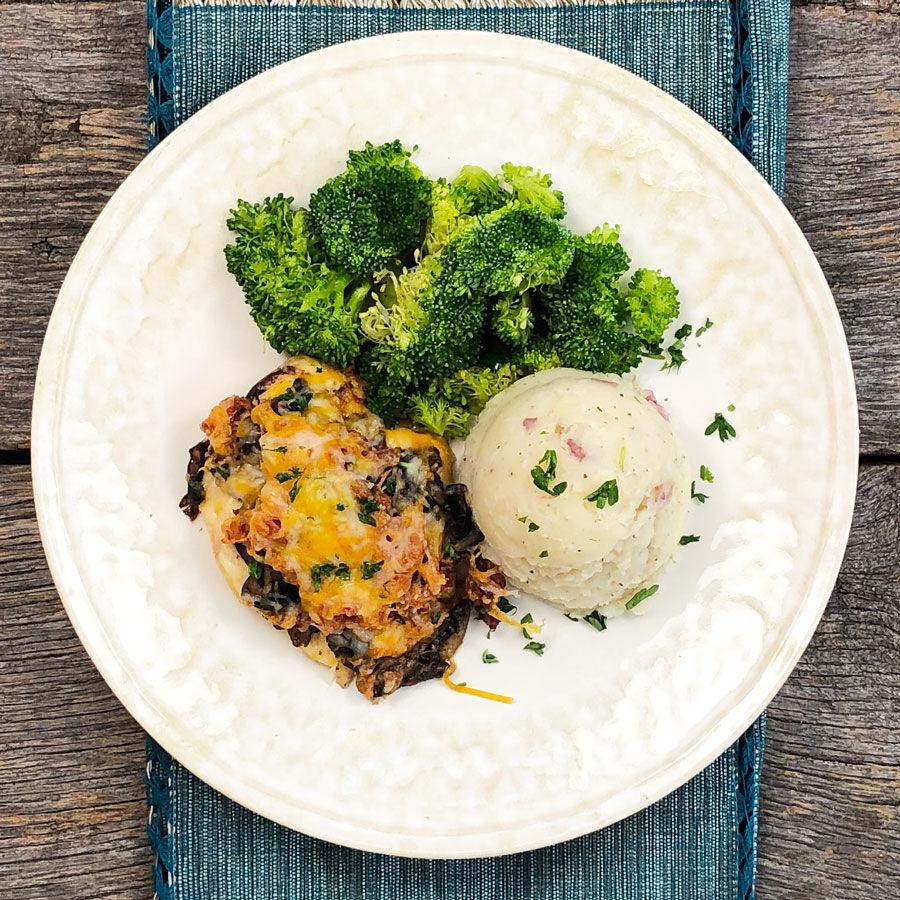 Eat Well Nashville
Like many others, at the beginning of the pandemic my family cooked. A lot. Then we became burned out on cooking, so we ate out. A lot. Enter Eat Well Nashville, which delivers fresh, pre-portioned homemade meals to your door each week, saving you from having to do the dishes and ensuring you consume at least some greens. My personal favorites include the Honey Sriracha Meatballs with Israeli Couscous, the Sweet Potato Nacho Chicken Bowl and the Alice Springs Chicken, which tastes so decadent it's hard to believe it's good for you. They've made my lunches fancier and my dinners healthier. Pickup options are also available on Sundays and Mondays. ELIZABETH JONES
---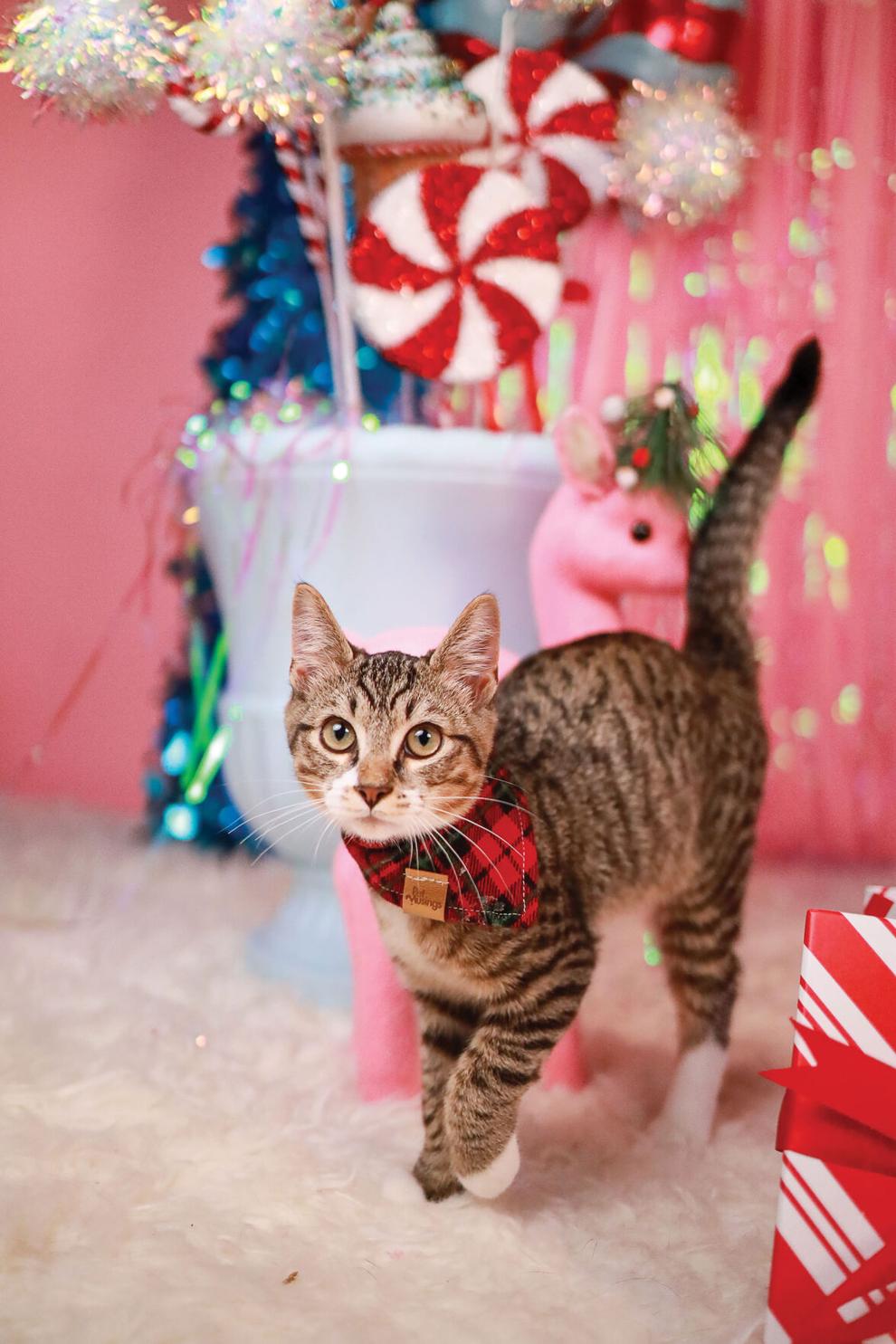 Strays to Baes Pet Portrait Photography 
As I drove Jasper to his first photo shoot, I assured him that he'd do just fine. "You'll be so handsome on this year's Christmas cards," I said, slipping a piece of freeze-dried raw chicken into his backpack.
Jasper is my 5-month-old kitten. If you're wondering who the hell brings a cat to a photo shoot, the answer is, the same person who signed up to foster kittens and adopted the third one she met. Plus, I felt confident in our photographer. Lacey Maloch of Strays to Baes Pet Portrait Photography had been over to our house already to shoot my cats Frittata (a ham) and Sunnyside (a hider). After working for two hours to entice Sunny out from beneath the couch, Maloch set up her mobile studio downstairs to take some photos of the foster kittens in my care.  
About 15 minutes in, she captured their personalities — Easy as a scamp pretending to be innocent, and Benny as a princess pretending to be aloof. Maloch used a lavender backdrop — a perfect complement to the dilute tortie and chocolate tabby. We paid a fair price for our upstairs cats, but photographing the rescues cost nothing at all. With Strays to Baes, animals up for adoption are always free. Maloch, who has a degree in film, was volunteering at an animal shelter in L.A. when she got to know a cat who hadn't gotten a single adoption application in three months. She decided to bring in her camera, some lights and a backdrop. "As soon as we posted pictures that I took, it went from no applications to three," says Maloch. "It got adopted, and I was like, 'Wow, this makes a really big difference for something that, to me, feels really easy and natural to do.' So I just went gung-ho coordinating photo shoots." 
Shortly after Maloch moved to Nashville a year ago, she began offering her services to local organizations like SOARescue, Wags & Walks and Saving Stevie. How a rescue pet is presented online can be key to adoption, especially for organizations without traditional shelters that rely heavily on their online presence to garner applicants. Pet owners have enough blurry photos on our camera rolls to know that it's not easy to get a well-lit, in-focus shot that shows the animal's personality. Maloch uses bright backdrops to help the adoptable pets stand out online. She has insight into the psychology of dogs and cats, and her goal is always for the shoot to end on a good note for everyone. "This has also been a learning experience for me," she says, "trying to merge my film brain with my animal brain and all the behavior tips that I've learned." 
A winter wonderland — complete with a Christmas tree, presents, a pink reindeer and enough tinsel to deck the halls — awaited Jasper and me at Maloch's house. My perfect cat son did not disappoint — because Maloch pulled out all the stops to make him feel like the special boy that he is. ERICA CICCARONE