Kenneth L. Roberts
The last Wataugan
Excerpted from a post on Keel Hunt's Field Notes blog.
Ken Roberts seemed always to own whatever room he was in. His long tour as executive officer of The Frist Foundation, beginning in 1990, followed a long career at the helm of First American Corp., then Tennessee's largest bank holding company, and opened a productive new period of civic action. I remember the afternoon when Ken came to my office and our conversation stretched into an idea for a citywide visioning project. Ken embraced my idea, and in short order The Frist Foundation became the lead funder of Nashville's Agenda.
In 1994, Ken organized and chaired a 22-member Action Team on the Arts that would lead to the opening in 2001 of the Frist Center for the Visual Arts (now called the Frist Art Museum). Other initiatives of the broader project included creation of the Nashville Housing Fund and a race relations initiative called The Davidson Group.
Nashville's Agenda had many champions, and some important antecedents. Nashvillians of a certain age may remember a quiet leadership group who called themselves Watauga, though never publicly. Its members were chairmen and CEOs of Nashville's major employers. Nothing was ever written about Watauga in its day. One of its ironclad ground rules was that it would live strictly in the background, and members were required to check any personal ego or business agenda at the door. Ken was in this influential group.
In 2002, my friend Bruce Dobie, then editor of the Scene, wrote the most thorough piece of journalism I have seen about Watauga and how it worked, and by that time, Watauga was gone.
On one of my last visits with Ken, he acknowledged that Watauga would not meet our present-day tests of transparency and diversity. It was all-male and all-white, but in Ken's memory Watauga was a selfless, noble effort among certain senior leaders of the town, positive in its civic motives and commendable in its results, even now. True, Watauga had operated in secrecy, but considering the members' accomplishments, it must be acknowledged now that at least they had meritorious secrets worth keeping — and which did not stay secret for long.
On our last visit, Ken told me he had realized he was now "probably the last living member of Watauga." This was true. And thus when Ken died on Dec. 2 at age 89, that era came fully to a close.
Today, we say Watauga's way is not how Nashville anymore works — not how important things get decided in our much more diverse, inclusive city. Ken's death thus marked not only the passing of a formidable man — and a valuable friend of mine — but also the end of another era that was useful in his day. —Keel Hunt
---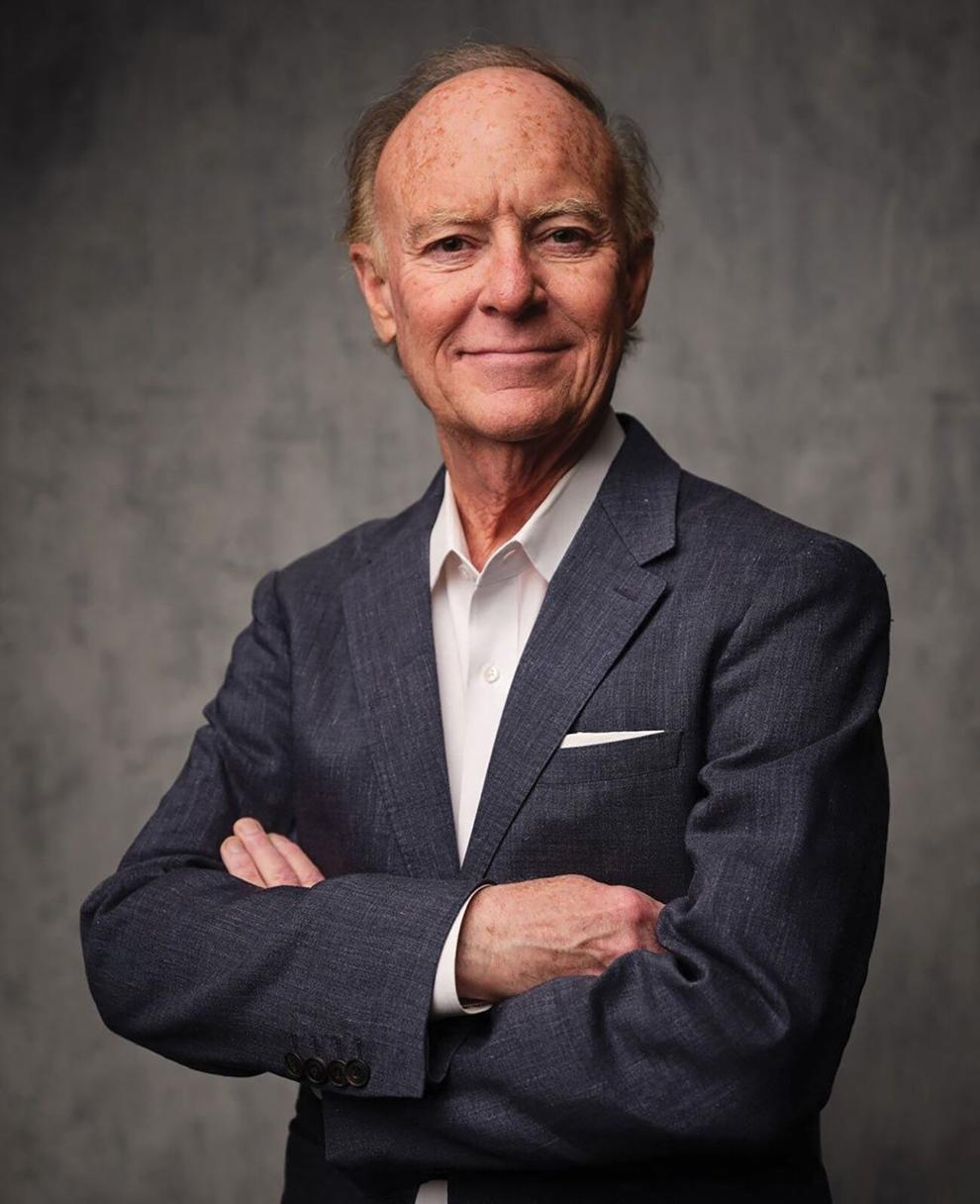 Mark Humphreys
Businessman, benefactor, adventurer
Mark Humphreys' life was cut short at the age of 67, but no one could accuse him of not living every day to the fullest.
The Texas-based businessman, who founded one of the nation's largest architectural firms, split his time between Dallas and Nashville after meeting and marrying his wife Emily. A regular fixture on Nashville's social scene, Humphreys brought not only his joie de vivre to Music City, but also his spirit of generosity. As a passionate enthusiast of the arts, he was a benevolent benefactor to some of the city's most notable arts organizations, including Nashville Ballet, the Nashville Symphony, and Cheekwood Estate and Gardens, and he could regularly be found in black-tie, surrounded by friends, celebrating these causes and many others. He was rarely seen without a smile on his face and a fascinating story on his lips, regaling friends and strangers alike with tales of some recent adventure, often spent in the cockpit of a plane — he was an avid aviator.
Humphreys left a remarkable legacy in business — the firm he founded in 1991, Humphreys & Partners Architects, grew to be the largest multifamily design firm in the U.S. — but he left an even larger mark on the people and causes that mattered to him. He may be gone, but his joyful exuberance for life and exceptional generosity live on in all who were lucky enough to know him. —Nancy Floyd
---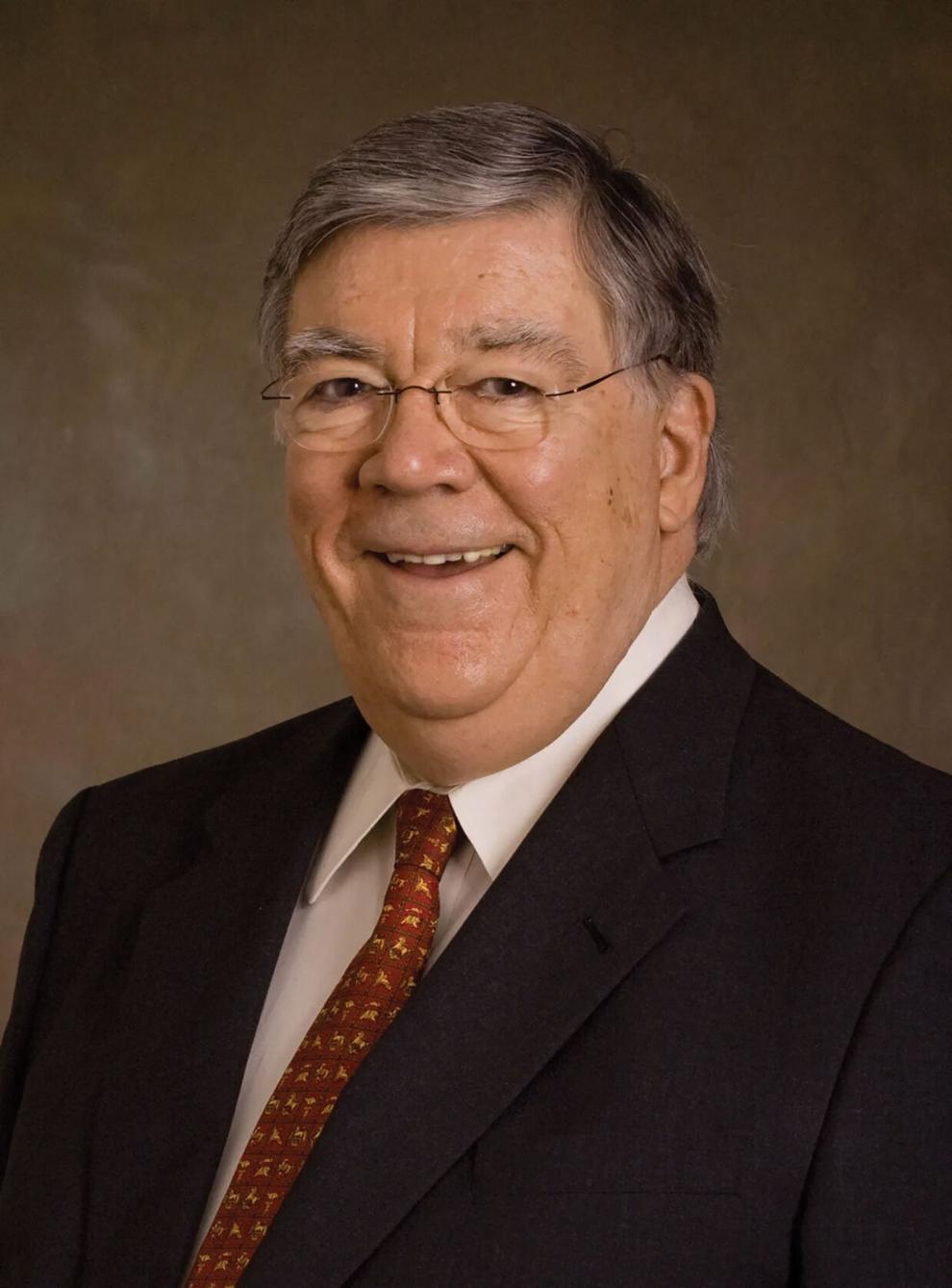 Batey Gresham Jr.
Gresham Smith founder
Batey Gresham Jr. co-founded the Nashville-based architectural firm Gresham Smith with Flem Smith Jr. in 1967. The company hit the ground running, counting the newly established Hospital Corporation of America as an early client.
Gresham attended Auburn University and worked for the U.S. Army Corps of Engineers before establishing the firm.
"While most architects were solo practitioners in the mid-1960s, we chose an alternate path," Smith says. "We were soon bringing people into our organization who had skill sets and talents that we didn't have, so we could serve a wider range of clients. Batey excelled in this search."
Gresham was 88. —William Williams
---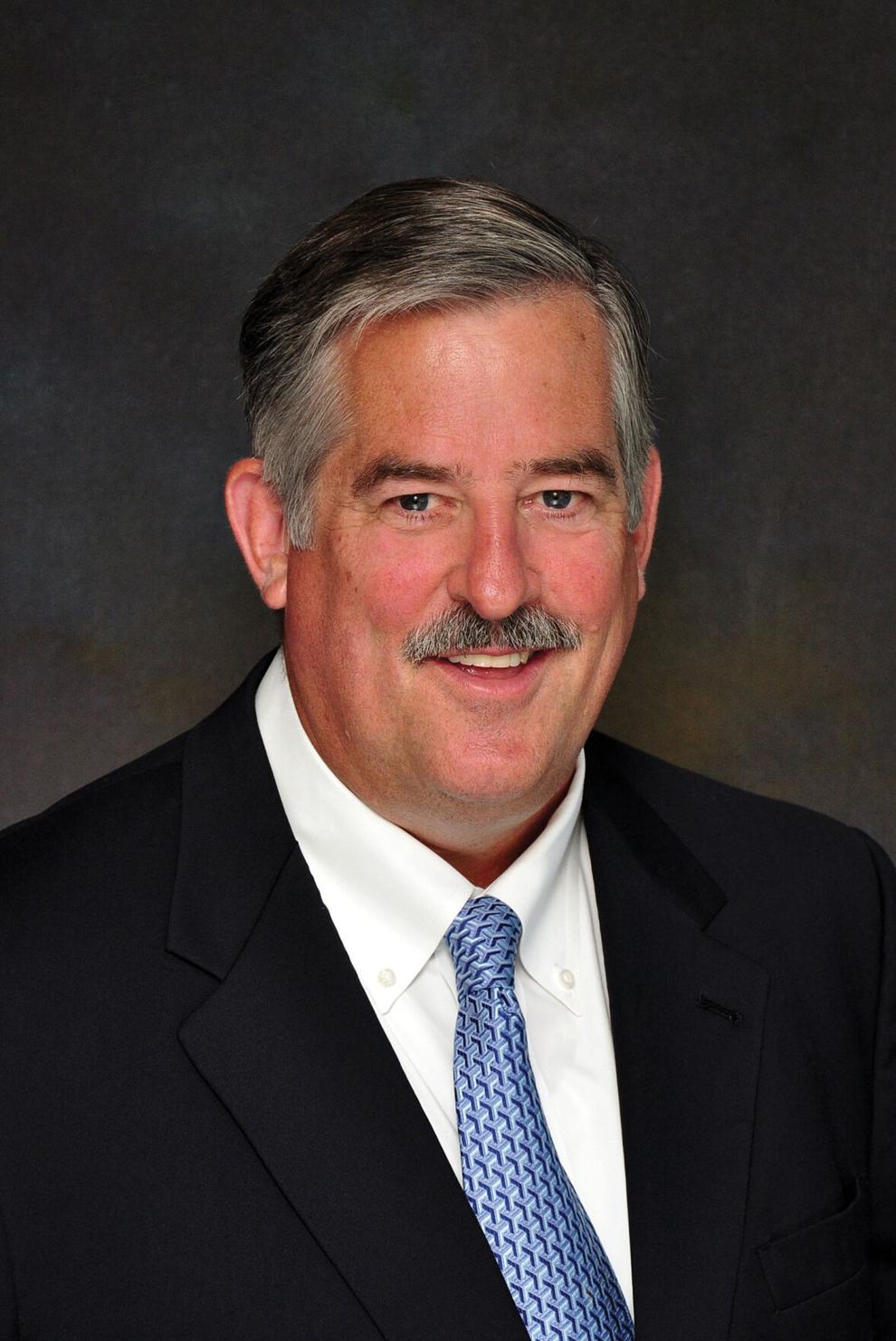 Patrick G. Emery
Developer, leader
Pat Emery announced his arrival in Nashville in 1984 with the development of the boldly contemporary dark-glass double-towered One American Center atop West End Park. The Oklahoma City native was just getting started.
Over the course of nearly four decades, Emery — a big man with giant plans, gentleman's honor code and perennial twinkle in his eye — transformed former farmland just south of the Davidson County line into Cool Springs, the region's leading corporate headquarters hub, perfectly timed to Williamson County's explosive residential growth. His vision went beyond Class A office space — estimated at more than 1.5 million square feet — to surround it with opportunities for restaurant and retail development, creating lifestyle centers.
In 2017, Emery partnered with Oklahoma-based Hall Capital Commercial Real Estate to create Hall Emery. The firm ventured into Music Row with the development of a 10-story boutique office building, 18th & Chet, seeing it as the launch pad for a district of business and entertainment. They then turned their sights to downtown Nashville, building Fifth + Broadway — a vibrant mixed-use experience for visitors and residents of office space, food hall, unique retail shops and the long-anticipated National Museum of African American Music.
Emery was married for 18 years to businesswoman and civic leader Kitty Moon. Individually they each served on more than two dozen boards, and together they were a powerful partnership and dynamic presence at countless fundraisers, events and soirees. Moon Emery passed away in 2017 and Emery worked with the Community Foundation of Middle Tennessee to create the Pat and Kitty Emery Fund for Nashville.
Ever looking forward, at the time of his death Emery was engaged to marry Michele Crace, and affiliated with a team planning Nashville's first theme park since Opryland closed in 1997. —Kay West
---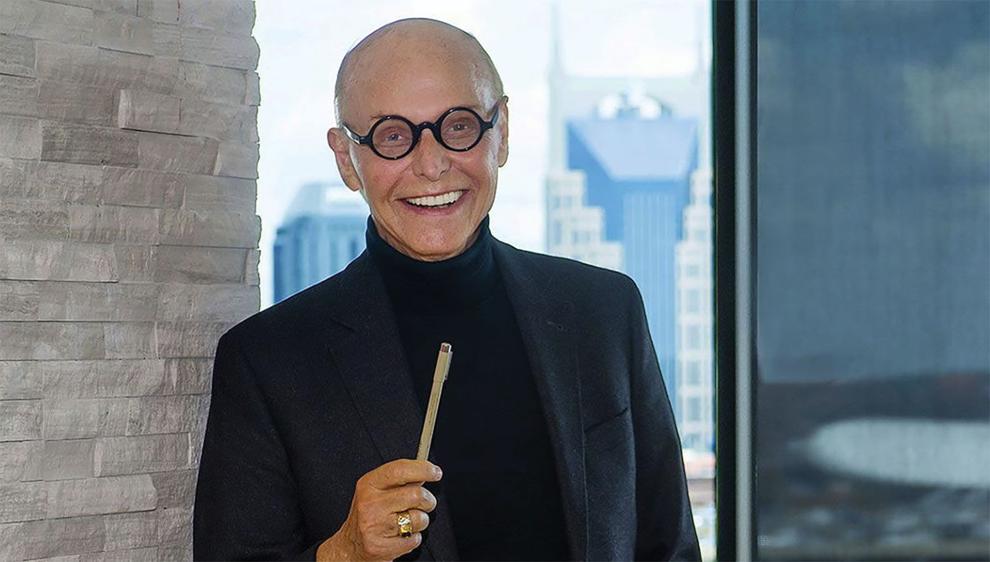 Earl Swensson
Architect, writer, artist
Earl Swensson was one of Nashville's legendary architects, a major supporter of the city's arts community and a true Renaissance man. So when he died of undisclosed causes at age 91, the city lost a giant in two fields.
Swensson was known for the architectural and interior design firm that bears his name, ESa (Earl Swensson Associates). Having evolved since 1961, the company has designed the Gaylord Opryland Resort and Convention Center; the BellSouth Tennessee Headquarters (now the AT&T Building); Centennial Medical Center; The Monroe Carell Jr. Children's Hospital at Vanderbilt; and the Noah Liff Opera Center.
A planner, industrial engineer, real estate developer, teacher and college lecturer, writer, artist, speaker and holder of several patented designs, Swensson was one of the founders of American Retirement Corp., which was later acquired by Brookdale Senior Living Inc. Swensson served on the founding board of directors of the Nashville Business Committee for the Arts. He was honored with the Francis Robinson Award from the Nashville Opera Guild in 2011 and an Applause Award from Belmont University. In 2010, he received the first Martha Rivers Ingram Arts Visionary Award from the Nashville Arts & Business Council. In 2008, he was inducted into the Hall of Fame by the Nashville Alliance for Public Education.
Swensson was known by colleagues for his "Earl-isms," including the one-liner: "Architecture is not about the art of enclosing man — but of freeing him."—William Williams
---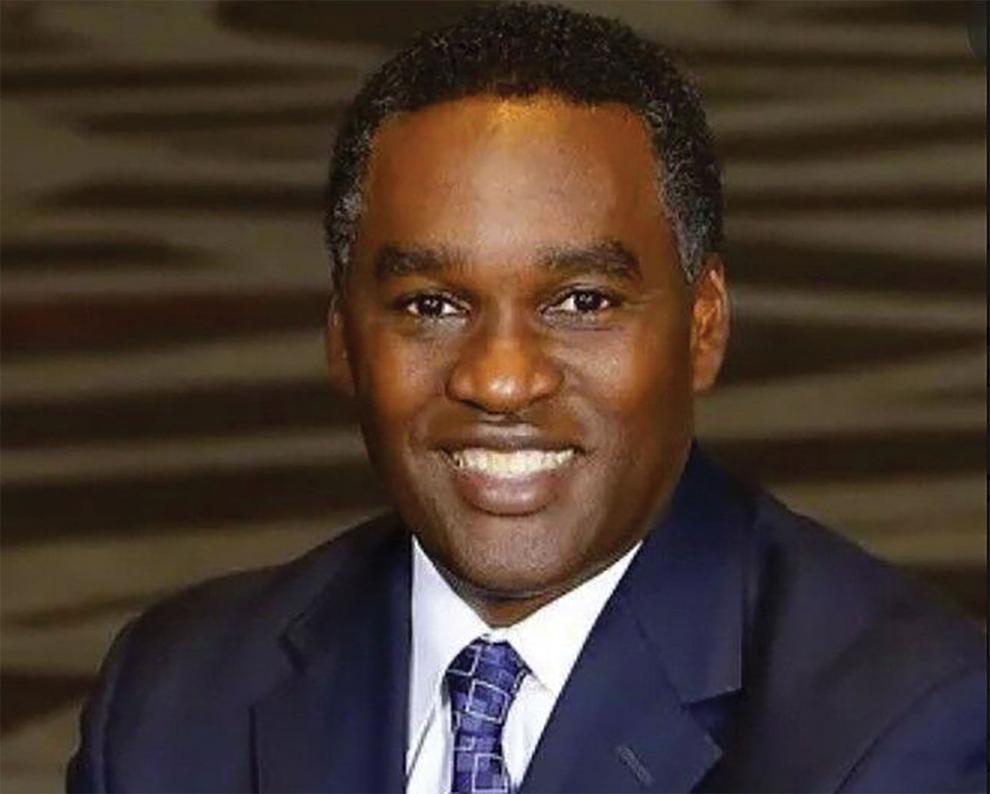 Darrell Freeman
Entrepreneur, Chamber of Commerce leader
Nashville businessman Darrell Freeman founded technology staffing firm Zycron before selling it for $20 million in 2017. He served as chair of the Nashville Area Chamber of Commerce board and as a member of the Middle Tennessee State University board. Recently, Fisk University announced it was partnering with Freeman on a new business incubator and innovation hub, and he was a past inductee in the Nashville Entrepreneurs' Hall of Fame.
"We are saddened by this loss for Darrell's family and the community," Chamber CEO Ralph Schultz says. "He was a lion of a leader, and his impact will be felt for generations. Darrell was a mentor to many and was passionate about education and the doors it opened for him and could open for others. He embodied Nashville's entrepreneurial spirit, paying it forward and nurturing the entrepreneurial spirit in others."
Freeman was 57. —William Williams
---
Janice Walker Wendell
Trailblazer, businesswoman
Janice Wendell was a go-getter from the get-go. In an era when student offices like class president and accolades like "Most Likely to Succeed" were rare for young women, Wendell was voted both at Donelson High. After attending Nashville Business College, she was off like a rocket.
With few females in the field to follow, Wendell forged her own way in syndicated television and advertising, co-founding The Creative House in 1969, which later rebranded as Eric Ericson & Associates — her husband was Eric Ericson; she was the main associate. Clients were charter members of the hall of fame of Nashville business, including the National Life & Accident Insurance Co., Third National Bank, Kentucky Fried Chicken, Opryland USA, Martha White Foods and Ohio Manufacturing.
She met Bud Wendell through her work with Opryland; they married in 1984 and assumed the role of generous, gracious, gregarious, humble and beloved power couple in a Nashville that was ascending from big small town to small big city. Janice's integrity and acumen made her a highly sought catch for the boards of multiple and diverse organizations like the CMA, the Nashville Symphony, the Country Music Hall of Fame and Museum, Vanderbilt Children's Hospital, United Way, Cheekwood, Boy Scouts of America, First Presbyterian Church and Alive Hospice.
The nearly 40-year union of Janice and Bud Wendell was more than an enduring personal love story — their devotion to the community is an illustrative ideal in the story of Nashville. —Kay West
---
Ralph W. Mosley
Corporate and community leader, volunteer, purveyor of Italian sausage and ice cream
If you shop at Cool Springs, or if you ever attended the former Italian Street Fair or the Miss Martha's Old-Fashioned Ice Cream Crankin' fundraiser for the Martha O'Bryan Center, Ralph Mosley had an impact on your life.
Born Nov. 25, 1940, in North Carolina, Mosley died on Jan. 5, 2022. One day, while enrolled as a freshman at the University of North Carolina, Mosley was hitchhiking from Raleigh to Chapel Hill when the person who gave him a ride told him about Southwestern Co., an enterprise founded in Nashville in 1855 initially to publish and sell Bibles. The driver told him that a person, if he worked hard, could earn $1,000 in a summer. Mosley immediately asked how to get the job. Two weeks later, Dortch Oldham, then a sales manager, signed Mosley to sell books. After four summers of sales, he graduated with a business degree, having paid for his schooling and built up a savings account.
Following graduation from the U.S. Navy's Officer Candidate School, Mosley made four trips to Vietnam delivering troops and equipment. After three years of Naval service, Mosley returned to Southwestern in 1966, the same year he married Juli Anne Huskey Mosley, who survives him along with three sons. He held various financial and administrative positions before becoming chairman/CEO in 1982. Between then and Mosley's retirement in 2005, Southwestern grew its revenues from $25 million to $225 million. In 1986, Mosley led Southwestern in the sale of its nearly 100-acre headquarters property at Interstate 65 and Moores Lane for the development of what would become CoolSprings Galleria.
Mosley volunteered as a fundraiser and board member for St. Thomas Hospital, the United Way and the YMCA. He chaired Tennessee Repertory Theatre's board for seven years. As Nashville Symphony Association president, he played major roles in the annual Italian Street Fair, a widely attended fundraising event. Over more than 40 years as a volunteer for the Martha O'Bryan Center, which serves Nashville's James A. Cayce Homes, he read to 3-year-olds, delivered meals and chaired the annual Miss Martha's Old-Fashioned Ice Cream Crankin' fundraiser.
A longtime member and leader of Second Presbyterian Church, Mosley led several capital campaigns, including those to rebuild the church after it was destroyed by fire in 2003. —E. Thomas Wood and Nicki Pendleton Wood
---
T.B. Boyd III
Publisher, leader, philanthropist
As the fourth-generation leader of the R.H. Boyd Publishing Corp., T.B. Boyd III made lasting contributions to the history of a family and business that have played critical roles in Black Nashville's economic development and cultural history. His great-grandfather founded the company in 1896 and with others launched Citizens Savings Bank and Trust Co., two of the country's oldest minority-owned businesses of their kind.
After becoming president and CEO in 1979, Boyd grew the family of companies at a phenomenal rate, and offerings expanded to products such as fiction and nonfiction books — both secular and religious, and vacation Bible school programming and products. He left his mark in the community serving as chairman emeritus of Citizens Bank, vice-chairman of the board of trustees of Meharry Medical College and board member of the National Museum of African American Music, of which he was a founding visionary.
Philanthropy, a longtime family tradition, will continue thanks to Boyd's foresight and guidance. The R.H. Boyd Family Endowment Fund, which he founded, supports nonprofit organizations, churches and eligible students to reach their goals for programming, higher education and better communities through a variety of grants. —Holly Hoffman