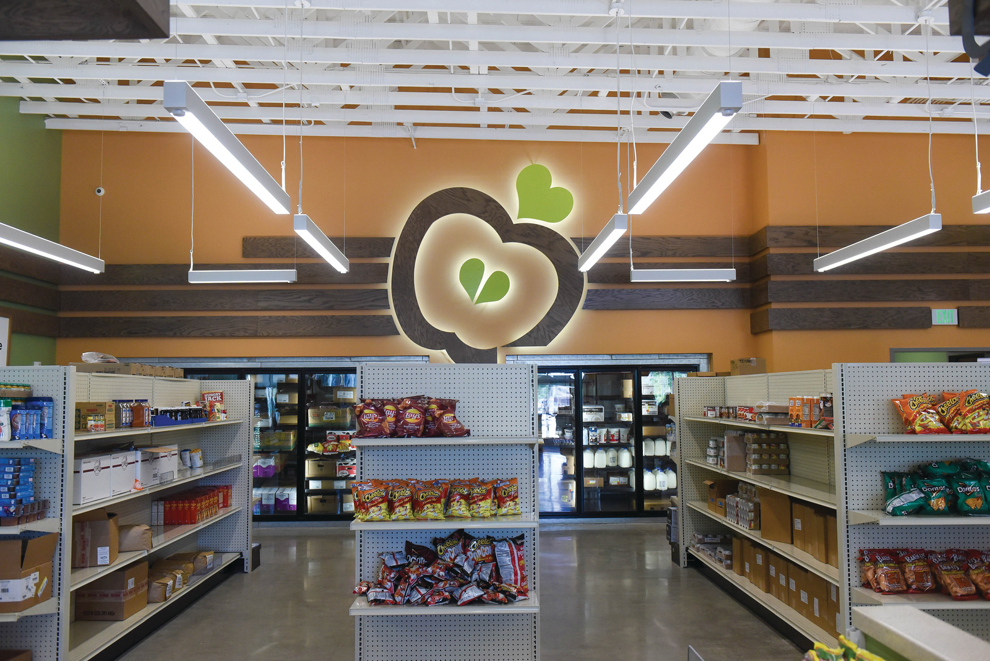 Before WeGo eliminated its downtown circulator buses as part of budget cuts, this valuable service laid bare a frustrating disparity surrounding food insecurity in Nashville. If you were the owner of a $400,000 condo in the Gulch, a free shuttle would stop at your front door a few times an hour, offering to whisk you to the Nashville Farmers' Market, where you could shop for your organic produce, grass-fed meats and artisanal salsas. But a resident of the nearby public housing projects in Edgehill would have to take four different buses and spend more than an hour to make the same round trip to the market, or really almost anywhere, to buy healthy food.
The concept of so-called food deserts has been studied for years, and food insecurity is still a reality for many Nashville neighborhoods — a reality further exacerbated by the complications of COVID-19. Fortunately, several local organizations have stepped into the breach to help fill the gap for folks without easy access to basic food and health supplies with no-cost shopping opportunities.
Fellow Scene contributor Megan Seling shared the story behind Nashville Free Store in these pages last year. The Saturday pop-up at event venue Drkmttr on Dickerson Pike still plays an important role in the community, distributing free toiletries, home cleaning supplies, children's clothing and name-brand food items to anyone in need. Rather than presenting Nashville Free Store as a charity, founders Molly McCarthy and Bassam Habib offer a place where those who have access to critical resources can share with those who don't. Nashville Free Store accepts donations in person Friday afternoons from 3 to 6 p.m. and distributes their wares on Saturday from 10 a.m. to 4 p.m. They also accept monetary donations at their website or via Venmo (@Nashville-Freestore) 24/7.
Not to be confused with Nashville Free Store is The FreeStore, which primarily serves the Edgehill community through the auspices of the Edgehill Neighborhood Partnership, an organization founded by the Edgehill United Methodist Church. ENP partners with the Nashville Food Project to provide hot breakfasts for their neighbors on the first and third Saturday of each month, and operates its gratis grocery and supply store on those same days from 9 to 11 a.m. and 4 to 5 p.m.
FreeStore coordinator Pat Elkins shares how the organization has expanded its operations to assist with pandemic-specific needs. "Since the pandemic began, the FreeStore shifted to a grab-and-go model, added supplies like sanitizer and masks, and 100 evening meals supplied by Sean Brock's outreach, Rethink. We are so grateful to our partners, shoppers and volunteers for everyone's adaptability during this pandemic. The FreeStore has not missed a session since the pandemic began."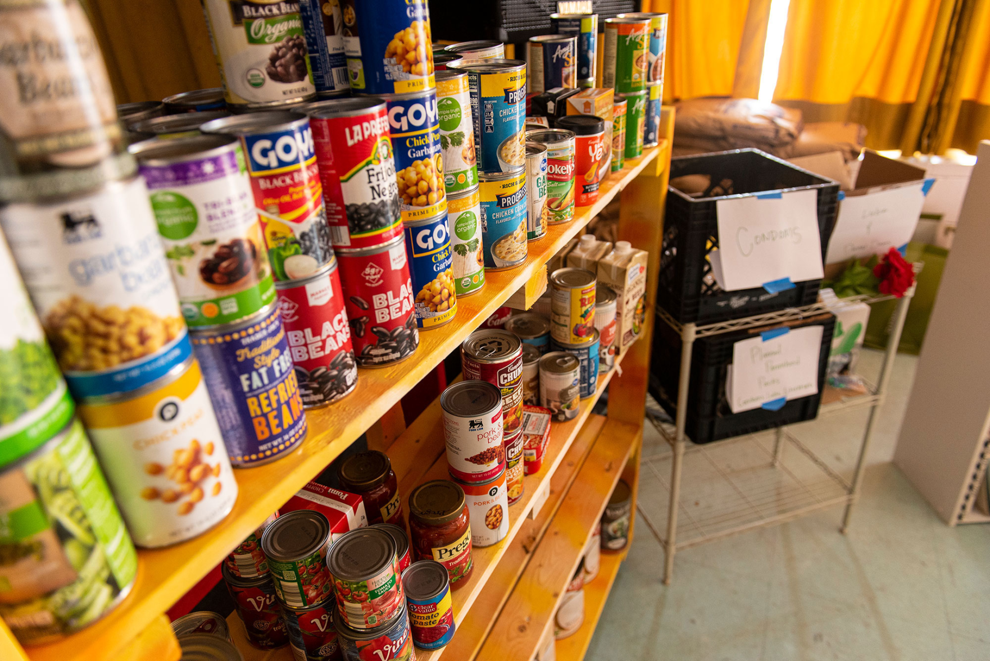 The Store — yes, these efforts have exceedingly similar names — is an initiative founded by Brad Paisley and Kimberly Williams-Paisley and inspired by Unity Shoppe, a free store the Paisleys visited in Santa Barbara, Calif. The Store operates as a year-round shopping opportunity for Nashvillians who are referred by a roster of affiliated community agencies such as Safe Haven, the YWCA's Weaver Domestic Violence Shelter, End Slavery Tennessee, Catholic Charities and others. Walk-ins without a specific referral may also be able to receive assistance during The Store's operating hours Thursday through Saturday. The Store's mission revolves around helping people in need during times of crisis while encouraging them to move toward self-sufficiency with regard to food security and nutrition. It offers a dignified environment for shoppers to pick up healthy food products, both perishable and nonperishable. 
Of course, the pandemic complicated the Paisleys' admirable mission. The Store's executive director Courtney Vrablik explains: "The Store opened its doors one week before the shelter-in-place order hit Nashville. We are so grateful to our community partners who worked with us as we rapidly adjusted our operating model to meet these challenges, our volunteers who stepped up to deliver groceries to our elderly neighbors, and our donors who recognized that their support meant food on tables this past year. It is an honor to help Nashville."
During the best of times, need often exceeds supply for many Nashvillians, and organizations like these three have become vital lifelines to help fill that gap. Add in the logistical difficulties presented by a pandemic, and their services become even more difficult to provide, but also more urgently needed. Consider offering your assistance, financial or otherwise, to these efforts, and you'll know that your dollar is going to help shore up an urgent community need.