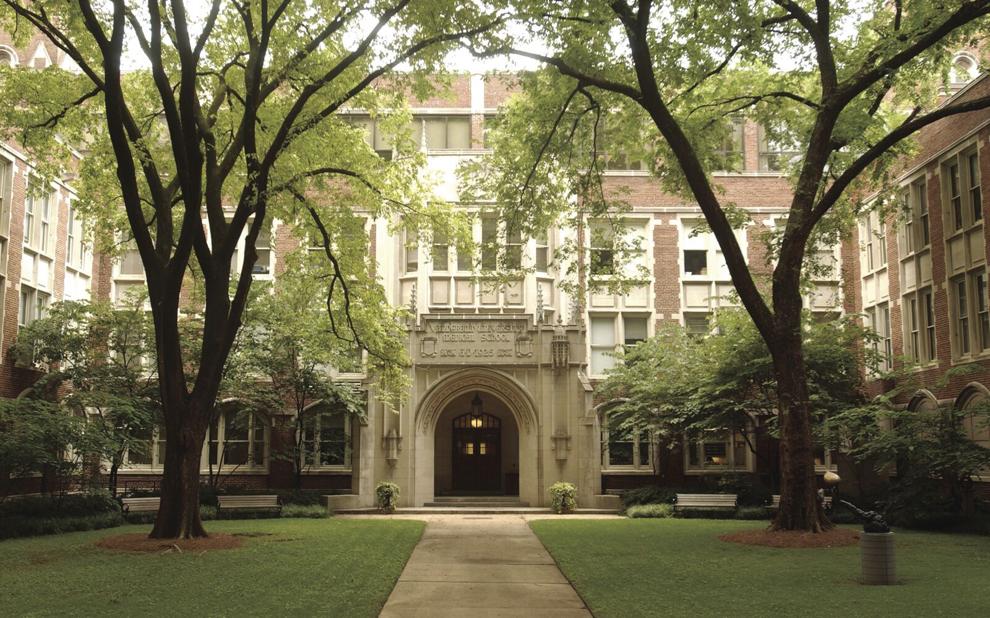 Since 1987, Vanderbilt University School of Medicine has been working to develop a vaccine for the human immunodeficiency virus. HIV, which was first diagnosed in the U.S. in the early 1980s, attacks a person's immune system, and without adequate treatment can lead to acquired immunodeficiency syndrome, or AIDS. In 2019, 36,801 people were diagnosed with HIV in the United States and dependent areas.
Vanderbilt is working as part of a larger group called the HIV Vaccine Trials Network, a multidisciplinary network that connects HIV research institutions around the world. Currently, there is neither a cure nor an effective vaccine for HIV, though there are drugs that can reduce an HIV-positive person's viral load and prevent further transmission. Where HIV or AIDS diagnoses may have in the past been considered a death sentence, medical advancements have enabled people living with HIV to manage their condition and lead long lives.
According to Jarissa Greenard, community educator and recruiter for Vanderbilt's HIV Vaccine Program, developing a safe and effective vaccine would provide an "extra layer of protection" for those who might come into contact with HIV. As part of its HIV vaccine research, Vanderbilt is seeking volunteers to participate in clinical studies. Participants must be between the ages of 18 and 60, HIV-negative and willing to commit to several visits over the course of nine to 15 months. Volunteers are compensated for their participation. "Transparency is key, and it's so important to a lot of the work that we're doing," says Greenard. "I say that because we're there to address medical mistrust that has occurred in the past."
Vanderbilt also relies on several layers of internal and external advisories that review all aspects of the vaccine trials, from monitoring data and checking consent forms to reviewing clinical protocols. These processes ensure that volunteers aren't being taken advantage of. Greenard's job is to educate volunteers so they can make informed decisions and act as their own agents. "They … have the right to be treated with respect and dignity [and] to have all their questions answered," she says.
Those who are interested in volunteering first have an education session to learn about the study and ask questions. Greenard says she then typically gives participants a consent form to review on their own time. Once they resolve outstanding questions and sign the form, volunteers go through a screening process to ensure their health aligns with the requirements of the study. Those enrolled have no risk of contracting HIV from the study, because the vaccines do not contain the virus.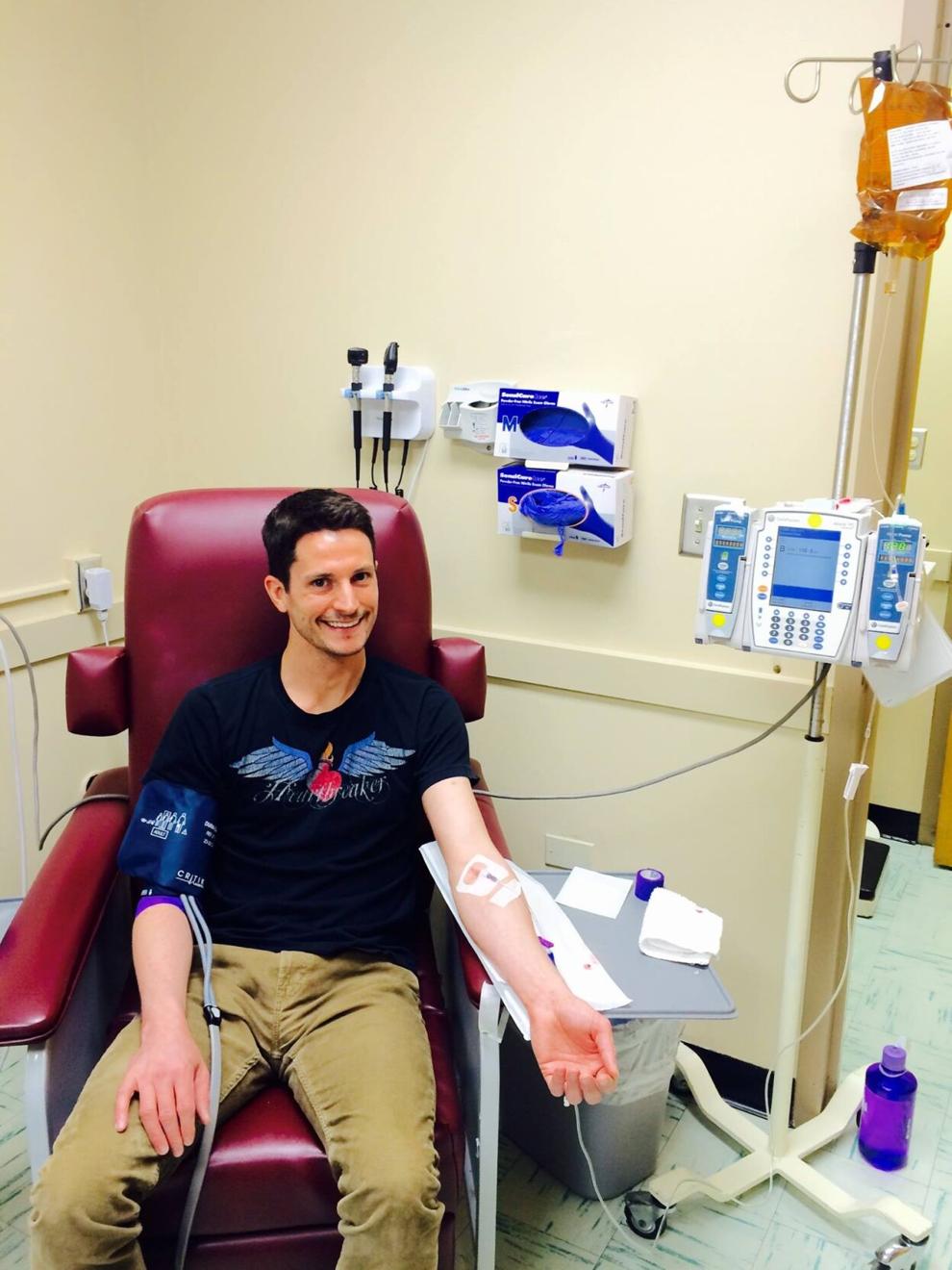 Matthew Seckman has been a Vanderbilt HIV Vaccine Program volunteer for more than 11 years. One day many years ago, Seckman got a call from someone in his life informing him that he might have come into contact with HIV. But he tested negative. "Having that scare really was a catapult to try to be more educated and to prevent HIV infection," says Seckman, who notes that he "trusted the science." After hearing about Vanderbilt's HIV vaccine trials, he enrolled.
Seckman has been a part of multiple trials. Because he was in a placebo group for the first trial, he was able to participate in another, and was the first person in the world to participate in an international antibody-mediated prevention study. Now he's participating in another vaccine trial. He says that apart from sensitivity around injection sites, he's never felt any adverse side effects from the vaccine trials. "They are extremely knowledgeable and very candid about known risks," he says of Vandy researchers.
Volunteers are always informed of the potential risks before they enroll in any trial, from possible side effects to past incidents that have occurred and how those have been resolved. They are also informed of results and findings from the trials they participate in, though that information can take years to finalize. Vanderbilt tries to create a community with its volunteers — Seckman says he's participated in optional social outings with other participants.
While volunteers are needed for vaccine trials, there are other ways to get involved with Vanderbilt's HIV program. It has a community advisory board, for example, that reviews updates, trial results and related news. People can also help educate others about research and resources related to HIV, as longstanding stigmas and misinformation associated with the virus still occur and perpetuate discrimination. The LGBTQ community, for example, has been unfairly blamed for the HIV and AIDS epidemic. While HIV disproportionately affects men who have sex with men — and particularly those who are Black or Latino — they are far from the only populations affected by HIV and AIDS. Anyone can contract HIV through sexual transmission or needle sharing, and it can also be transmitted to a baby from a pregnant or nursing mother who has HIV. HIV.gov has awareness days for all kinds of communities affected by HIV, including Native, Black, Asian and Latinx populations, women and girls, transgender people and more. Sept. 27 is National Gay Men's HIV/AIDS Awareness Day.
Vanderbilt's HIV Vaccine Program works with different communities across Nashville — alongside other local organizations like Nashville CARES — to connect people with resources, combat misinformation and develop a vaccine. Those interested in learning more can visit Vanderbilt's HIV Vaccine Program website via vumc.org.
"​​It's teamwork," says Greenard. "It truly is a collaborative effort. The only way we're going to overcome this virus is by working together, and that means bringing in all types of experts, all types of people who have experiences and knowledge that we can share together to develop a vaccine."