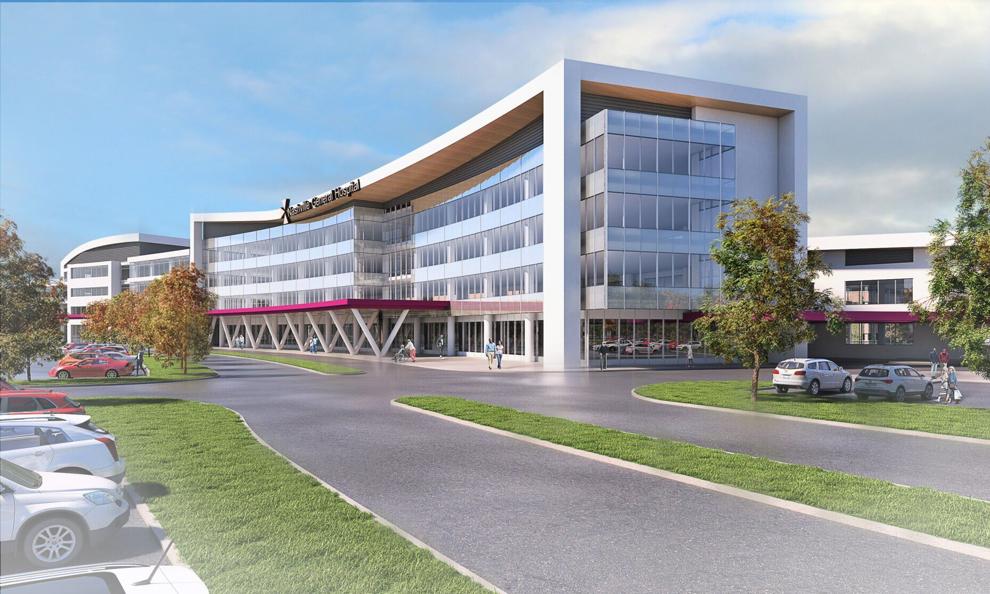 Nashville General Hospital CEO Dr. Joseph Webb would have liked to have gotten started on a new facility by now.
The city's safety-net hospital is racing against a clock that ends in 2027, when its lease with Meharry Medical College is set to expire. Meharry would like to see the hospital stay put, but Nashville General has released renderings of a proposed new campus, and Webb has said multiple times that he prefers a city-owned property in MetroCenter currently occupied by soccer fields.
On Tuesday, Nashville General held its yearly town hall following its quarterly Hospital Authority Board meeting. Around 25 people were in attendance, including seven speakers and a moderator.
What's standing in the way of getting started?
"A commitment for appropriate space allocation to the initiative," Webb tells Nashville Scene sister publication the Nashville Post.
The hospital needs the city to commit to donating the land on which the hospital will sit. Webb confirmed again to the Post that Nashville General's first choice is 720 Mainstream Drive in MetroCenter, though other possibilities have been considered and no final decision has been made. He said conversations with the city are in the "preliminary" phase.  
Jackie Jones, superintendent of community affairs for the Metro Parks and Recreation Department, says Nashville General has not yet requested to use the land at 720 Mainstream Drive.
"I can confirm that they have been informed that the property is highly utilized by the community and that the mission of the Parks Department is to provide as many recreational outlets in underserved communities as possible, particularly in a city where green space is rapidly diminishing," Jones says. "If they are still interested, their request would have to be submitted, vetted and approved by the Parks Board."  
TJ Ducklo, spokesperson for Mayor John Cooper, adds: "There have been no discussions to date. Mayor Cooper has invited Hospital Authority Chair [Richard] Manson and other officials to share details of their proposal, and we expect that to happen in the coming weeks."
The MetroCenter site is favored because it is centrally located and has access to a bus line, Webb says. At the town hall meeting, Webb announced that the organization's Bordeaux outpost will open in June.
"The fact that we do have issues that are political in nature to deal with always adds an extra layer of time, because of the number of stakeholders that have to be brought to the table," says Webb. "It's not a two-party process; you've got to have multiple parties involved. People have different agendas; stakeholders have different agendas. We're accustomed to that level of complexity."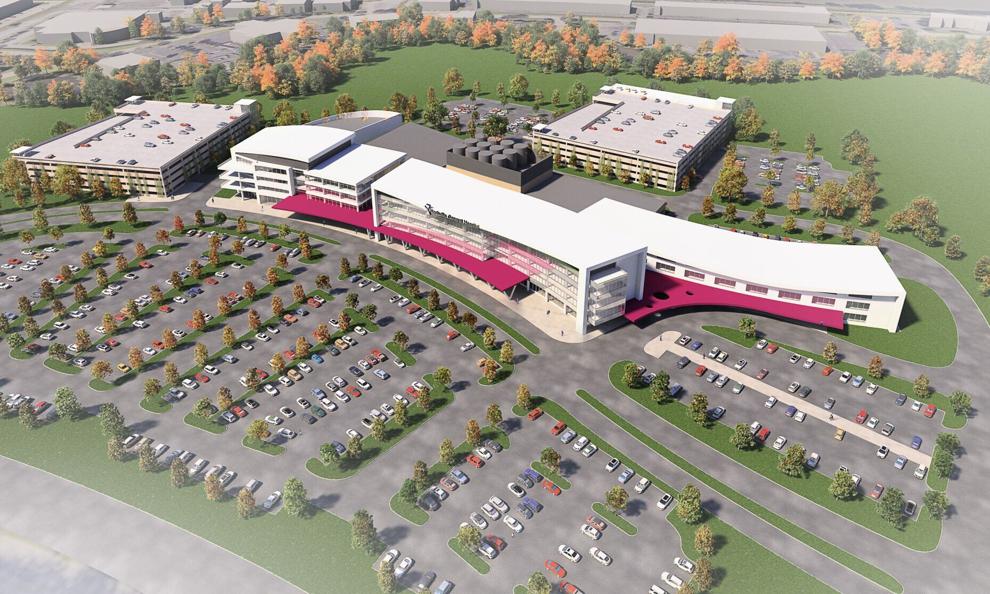 Through two additional outpatient sites — Nashville Healthcare Center and the new Bordeaux center — Nashville General has diversified its funding streams in the past several years. The organization is looking for a private investor to get the new hospital off the ground. At the town hall, Webb said there are multiple parties interested in investing, though he did not provide specifics. So far, says Webb, those conversations have been led by an owner's representative.
"I don't think people should look at this in a small-minded way," Webb said. "There are individual firms that have more than enough resources to fully fund a project like this and to generate their return on that investment over a 30-year period."
The new site could include housing to further diversify funding streams, Webb adds.  
"If it helps to alleviate some of the taxpayer burden, that should be viewed as a good thing," Webb says of the potential for housing, for which he anticipates pushback. At the town hall, he said he could not promise that those units would be affordable units.
At the Tuesday board meeting, one board member said the board had not approved a new hospital. Dr. Raymond Martin said a recent Tennessean story about the process was inaccurate because it noted that the board "decided last year to build a new hospital" while Martin said the board had not. Webb pointed to a feasibility study approved in May 2022 in response.
"I'm not sure where [Martin's comment] was coming from," Webb says.
As this process continues, the Hospital Authority Board recently opted to meet quarterly instead of monthly, and the body had to reschedule its most recent meeting twice after failing to establish a quorum at earlier dates.  
Webb bristles at the idea of calling Nashville General a "cash-strapped" organization. To say the new hospital location will still rely on a city subsidy is accurate, but the goal is not to eliminate the subsidy. Support for indigent care is prescribed in the city's charter. Webb tells the Post the hospital's finances depend in part on whether the city pays the full subsidy amount requested for indigent care.
"When the city decides that they don't want to pay the full amount of the cost that's being presented [for indigent care], then it just means that the hospital has a deficit," Webb says. "The hospital has to figure out how it's going to put together a budget to reflect that the city declined to pay the full amount for the indigent care."
This article first ran via our sister publication, the Nashville Post.