Street View is a monthly column in which we'll take a close look at development-related issues affecting different neighborhoods throughout the city.
---
Wentworth-Caldwell Park sits on the corner of Nolensville Pike and Edmondson Pike in South Nashville. Historically prone to flooding, the park recently has had a homeless encampment containing about 40 people. This month Metro Nashville is clearing the camp, with plans to connect its residents to more permanent housing opportunities and support services.  
Metro Councilmember Courtney Johnston represents District 26, which contains the park. For the past two months, she's been coordinating efforts to rehouse the people living there.
"Currently we are in the outreach-and-engagement phase, where caseworkers and nonprofit partners are engaging with individuals to educate them on what's happening with the park, identifying their needs and matching them with services and transitional housing opportunities," Johnston tells the Scene. 
Johnston's initial goal was to have everyone in the park rehoused by the end of February, but her new goal is to rehouse everyone in the park by March 15 — shortly after this story goes to press — with a park cleanup planned for March 16. By March 6, the Metro Homeless Impact Division had placed five people in temporary housing. 
In an online statement, Johnston highlights the need for long-term solutions beyond just removing people from the encampment. "Providing housing without services has proven unsuccessful, and the probability of the individual going back out onto the street is high," she writes.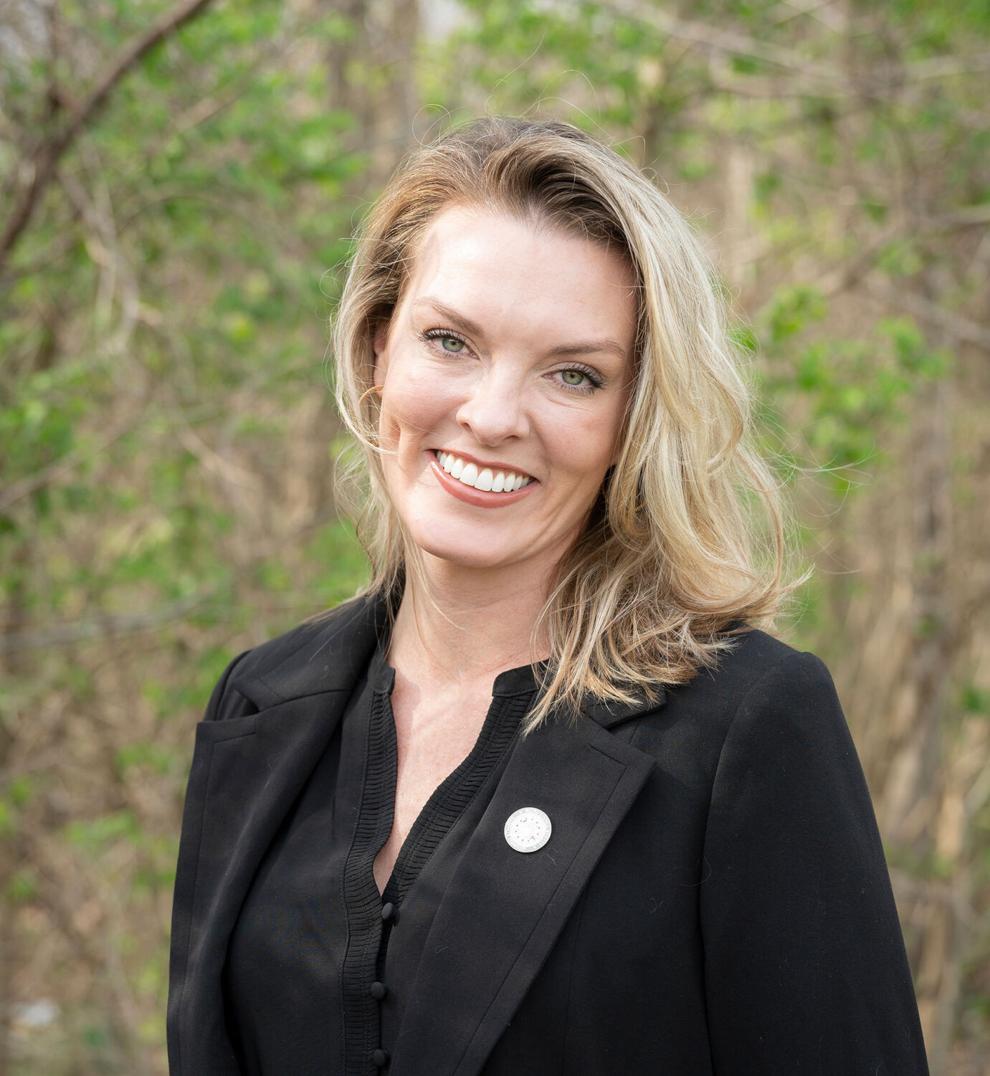 Johnston says her office initially thought about 25 people lived in the park, but they later found out the number was closer to 40. The encampment at Wentworth-Caldwell Park is a safety hazard because of its proximity to Seven Mile Creek, a South Nashville tributary prone to flooding nearby areas. In 2021, flooding from Seven Mile Creek took the lives of Fredrick Richards and Melissa Conquest, who were living in a nearby encampment. South Nashville is particularly vulnerable to flooding: In 2022, disaster recovery group Hands On Nashville told the Scene that the area consistently floods after heavy rain events because of factors like poor infrastructure and loss of natural flood barriers. 
In January, the Metro Homeless Impact Division's interim director April Calvin told NewsChannel 5 that Wentworth-Caldwell Park provided a good opportunity to implement some of the lessons they learned from clearing the large encampment in Brookmeade Park earlier this year. "What we want to do from this is kind of do lessons learned, do a little bit of a debriefing with our community," Calvin said. "Where do we stand, and gathering the resources that we have available before we move forward with the next one."
In October, the Metro Nashville government released a $50 million "Housing First" plan to help tackle the issues the city's unhoused community faces — the money will build more subsidized housing, create a larger safety net to prevent people from becoming homeless, and connect currently unhoused people with housing and support resources. 
Metro Homeless Impact Division is creating case files for each person at Wentworth-Caldwell so they can connect to more permanent housing and other wraparound services. Harriet Wallace, the communications director at MHID, says case managers first informed people living in the park that the "housing surge" would happen in the coming weeks. Then they followed up at the beginning of the surge by offering a variety of housing options to people. "They are then given the opportunity to choose their preferred housing option," says Wallace. 
Wallace says MHID has a wide variety of housing options available. Once case managers assess people's needs, they can offer housing places in addiction support and mental health facilities, senior and veteran housing, domestic violence shelters, or more traditional apartments and townhomes — including through the Low Barrier Housing Collective program, in which landlords relax income and criminal record screening requirements on certain properties. 
Once people have chosen their preferred housing option, MHID provides tubs to pack belongings in, storage (if needed) and shuttle services. "We are also providing transitional support that educates them on how to transition to independent living," Wallace says. "What's key to this is, we take our time with them, and they get to choose where they want to live next."
After the park's clear-out, Johnston says the Metro Parks Department will begin "extensive cleanup and renovation" — including a new fence and hedging and an electronic gate for the entrance to the park. Metro Parks will also install new lighting, and Parks and the Metro Nashville Police Department will temporarily provide extra security to deter people from resettling in Wentworth-Caldwell. 
Moving forward, Johnston plans to have a "zero-tolerance policy" for people living in the park. "To allow this to grow again would be a travesty from a humanitarian perspective and would make all our efforts simply an exercise in futility, not to mention a massive waste of your tax dollars," she told her constituents in a statement posted to her Facebook page.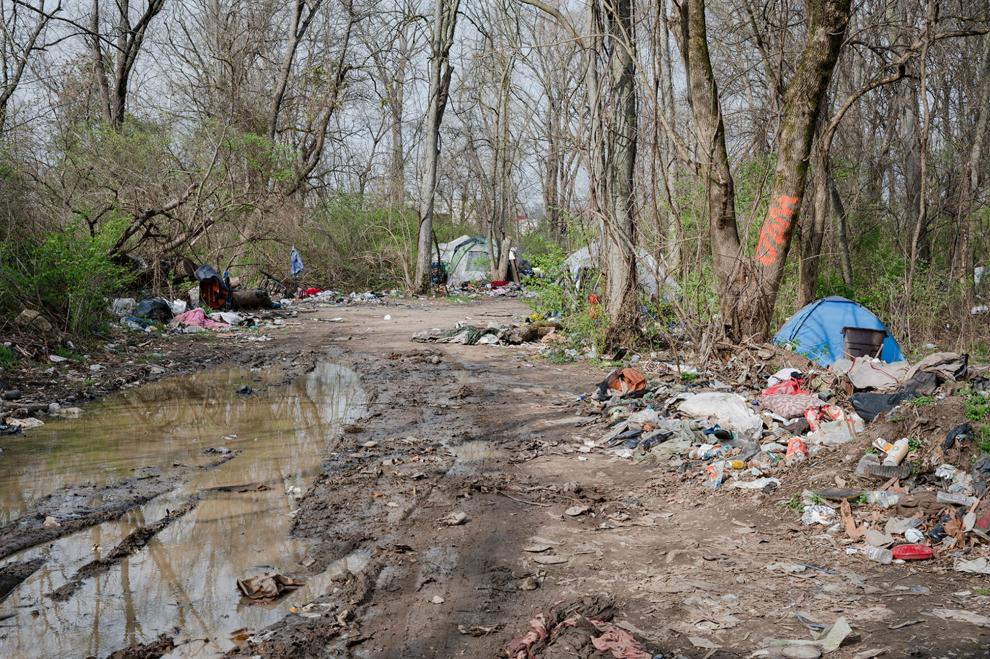 With individuals transitioning to new housing, Johnston is also organizing "care kits" to distribute — including essentials like soap, toothpaste, sheets, towels, pillows and cleaning supplies. Nashville residents will have the opportunity to contribute to these kits by buying items from an Amazon wish list Johnston created. 
Both MHID and Johnston stress the complexity of the issues unhoused people face; clearing the park wasn't as simple as just moving people into housing, but instead meant a case management system that provided long-term supportive solutions. 
"Uprooting someone from a place they've called home for a long time can be challenging, but we are making sure that we walk with them hand-in-hand through this entire process, even beyond when they move in," says Wallace. "Our job doesn't end once they move out of the outdoor community." 
"There's nothing good about someone living outside," Johnston tells the Scene. "I think we all agree on that."