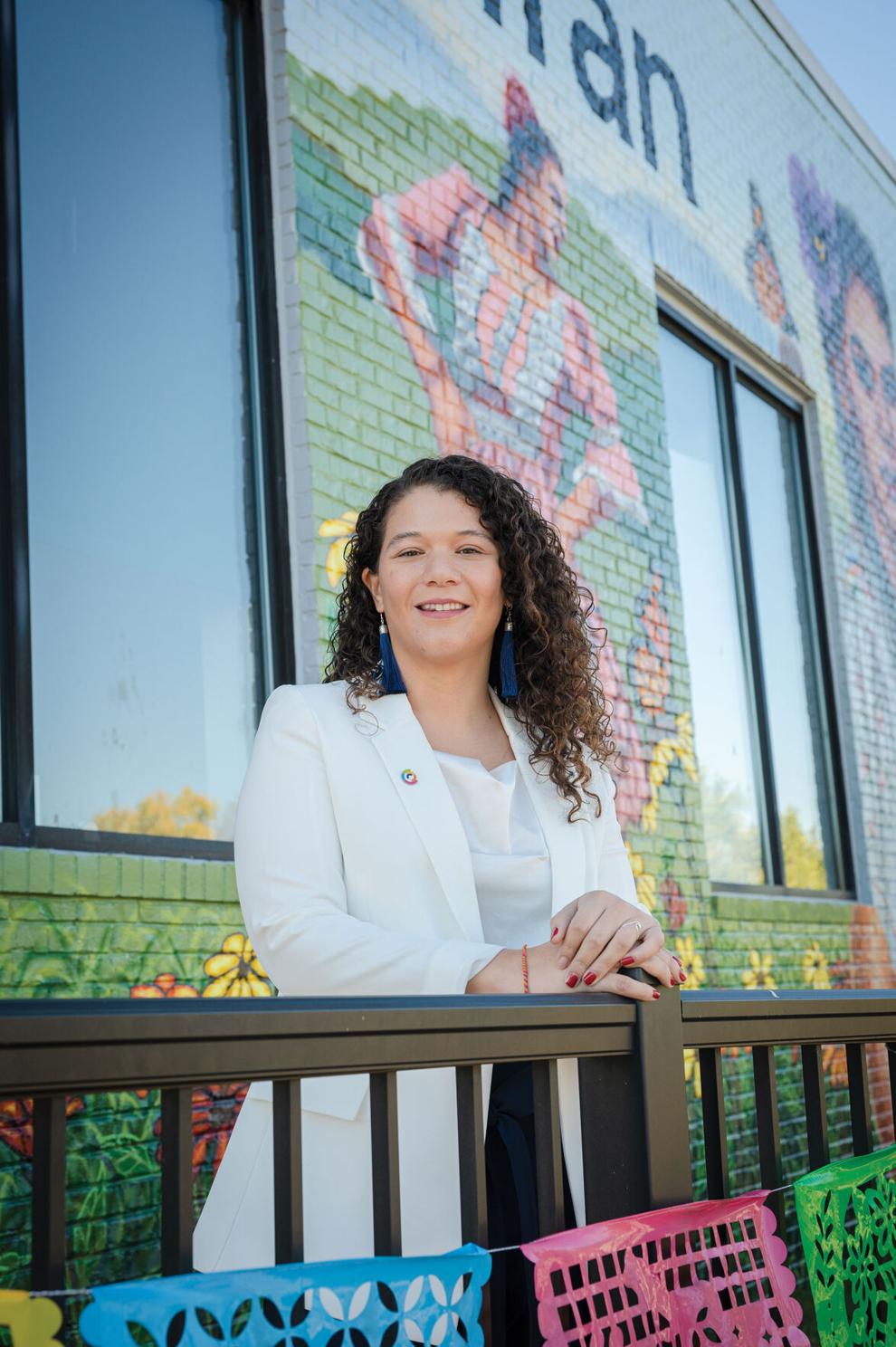 According to Metro Nashville Public Schools' open data portal, of Nashville's roughly 82,600 students, 22,069 — about 27 percent — are active English learners or have transitioned out of the district's English Learners program within the past four years. These students bring 129 languages to the district and represent 145 countries. The top five most-spoken non-English languages are Spanish, Arabic, Kurdish, Somali and Burmese. 
But multilingual students represent much more than numbers and data points. They and their families have a lot to offer to the district. Former English learners include MNPS student board member Abenezer Haile and former student board member Angelie Quimbo. Quimbo was also a co-valedictorian at Hillwood High School — one of the 18 2021-22 valedictorians and salutatorians who, at some point in their education, received services through MNPS' Office of English Learners. MNPS' executive director of English Learners Molly Hegwood tells the Scene that many students who exit the EL program outperform their peers whose primary language is English.
Audrey Sika Mvibudulu-Feruzi was an EL student who later became an EL teacher, though she's since moved out of the district. "Initially, when I went to college, I just wanted to be a general teacher," Mvibudulu-Feruzi tells the Scene via Zoom. "After two years and a half in, I just told myself, 'No, let me work with the EL population, that's where my heart is at, that's where I came from.' " Drawing from needs she had as a student, Mvibudulu-Feruzi created an afterschool program that helped EL students take charge of their education. 
There are many roles within the district that support EL students, from immigrant youth transition specialists to EL teachers, parent outreach translators, student ambassadors and more. There's also the more targeted Students With Interrupted Formal Education program for those who have large gaps in their education — typically refugees or asylees. The state requires a ratio of one EL teacher for every 35 students. MNPS has only 67 in-person interpreters to serve the thousands of students who are active or recent English learners — along with their families — but the district also utilizes an over-the-phone interpretation service, which it was able to expand using federal COVID-19 relief money. Those dollars also provided more opportunities for teachers to get EL certifications, but whether those resources will continue at this level when those dollars run out remains to be seen.
As is the case throughout MNPS, EL students could certainly benefit from more staff support. Though the district was not able to provide exact vacancy numbers in time for the publication of this article, Hegwood tells the Scene: "I wouldn't say our staffing is any better or worse than any of the other areas. It's very similar in the sense of trends across the district." Efat Welson is an MNPS interpreter and a translator for the special education department. She tells the Scene she'd still like to see the district hire more interpreters — a request she made directly to the board of education in April.
EL teachers who work with students are not interpreters, and they don't necessarily speak the languages of the students they serve. "Teacher fluency in the students' native language is not required for strong English language instruction, but it certainly is a plus," says former school board member Gini Pupo-Walker, who directs equitable-education advocacy group Education Trust in Tennessee. "That said, hiring bilingual staff at all levels is important and should be a priority for districts." 
Serving multilingual families means more than providing interpreters and classroom assistance. It takes a spectrum of wraparound services to truly support students — EL and otherwise — but those services aren't always executed perfectly. While the district has interpretation services, for example, it can be difficult for some families to know how to access them.
"I think there's a lot of information that's available — I don't think there's enough information that's accessible," says Maria Paula Zapata, director of programs at community nonprofit Conexión Américas. "And that point of, 'How does it become accessible?' I think is a greater question that we would need to involve families to really get at, like what does that mean?"
Conexión Américas has a Parents as Partners program that allows Spanish-speaking parents to connect with one another and learn about the school district. Zapata describes the program as a "really beautiful peer-to-peer model, where it's not just a staff member saying, 'Here's what you need to do.' But it's actual parents saying, 'Hey, I've gone through this program as well. I've had children in the school system … and here's some things that we think can be helpful.' "
While programs like these are often helpful, they don't exist in all languages spoken in the district. 
MNPS leverages outside support through its Community Achieves initiative, which connects students and their families with services that can tend to a range of needs. There's also a collaborative effort from local organizations, led by Nashville's teachers' union, the Metropolitan Nashville Education Association, to implement their own community schools model.
Zapata notes that details matter. Bilingual signage and friendly staff can be the difference between a positive experience with the district or a negative one. "The warmth of your front office? It is a really big indicator of whether families feel included in your school," she says. 
Like many students, English learners could benefit from more support. This can mean donating resources, donating money to organizations that support them, tutoring kids and responding to schools' specific needs. Also, as Mvibudulu-Feruzi points out, "Just take the time to learn where children are coming from. … I know that when I was younger, when I had an educator … who was interested in my culture or interested in where I came from, or even interested in me having a different accent than the Southern accent … that brightened my day. That made me feel safer at school. [It's also important to make sure you're not] looping everyone into one culture because we don't all have one culture, and even within a culture, there are subcultures."
"We need to start seeing EL students not for the additional supports that they may need, but how much potential they have to shape and contribute to our community — if we give them all the things they need to be successful," says Zapata. "If you want [a] multicultural, multilingual, diverse workforce … you need to invest in them now. Otherwise, we're losing out on everything that we say we want for the future. And I think that that's the most important [thing]. We're not talking about poor little kids who don't speak English now, we're talking about the future of a multicultural workforce."