Rachel Cook, Shanley Deignan and Lizzie Goddard all had experience working directly with Nashville's homeless population, but they wanted to get more involved in a systemic approach to housing. They felt the best place for that work was the Metro Homeless Impact Division.
Cook joined the MHID in 2019 to work on the Homelessness Management Information System, a collaborative database that helped coordinate the efforts of about 40 organizations providing services and housing. She soon became the HMIS manager, and in 2020, Deignan joined as HMIS data quality coordinator — the two can be credited with building up the HMIS. In 2021, Goddard joined MHID as a landlord engagement coordinator and created the Low Barrier Housing Collective to incentivize housing voucher acceptance. Deignan says local nonprofits could look to the MHID for guidance and support, gathering "people with different goals and visions and missions together around one coordinated approach."
But Deignan, Cook, Goddard and others have resigned following the division's change of directors, sparking concerns with service providers and local politicians. Cook says that with the new leadership, "There has been a very obvious shift in mission of the department."
MHID's longtime director Judith Tackett resigned in October, stunning local service providers. The Office of Emergency Management's Jay Servais was soon named the interim director. Servais was a key figure in establishing emergency shelters during winter months and the pandemic, but he lacked Tackett's outreach coordination experience.
A Dec. 8 email shared with the Scene shows that assistant director April Calvin sent a draft of a homeless camp strategy to staff, inviting their feedback. In the email, Calvin notes that Servais had been developing the plan — modeled on Houston's work — with Metro Social Services and U.S. Department of Housing and Urban Development technical assistance. No specific camp was named.
Some MHID employees — including Cook, Deignan and Goddard — replied that Metro lacked the resources for the plan. In another email obtained by the Scene, Deignan highlights the gap: In 2020, Houston had an estimated $42 million in Continuum of Care grants compared to Nashville's $6 million, and 4,000 more permanent supportive housing units.
Deignan says there was a "consensus" in the team that Nashville wasn't ready to close a camp and that it "went against the core mission of the team," adding that the decision also went against her own ethics.
The three say new leadership seemed less interested in hearing from experts on staff, taking direction from Metro Social Services and the mayor's office, and became more "reactive" to public pressure about encampments. They say they were shocked when MHID leaders announced they were implementing a plan to house every member of the Jefferson Street Bridge camp and close it down.
Tensions over that plan spanned January and February meetings of the Continuum of Care Homelessness Planning Council. Members of the HPC repeatedly said they didn't get to vet the program and expressed concerns that the plan circumvented the coordinated entry process. Servais and Calvin argued that they gave the HPC plenty of time for feedback on the effort — which they dubbed a "draft plan" and "pilot program" — and that the proper entry process was followed.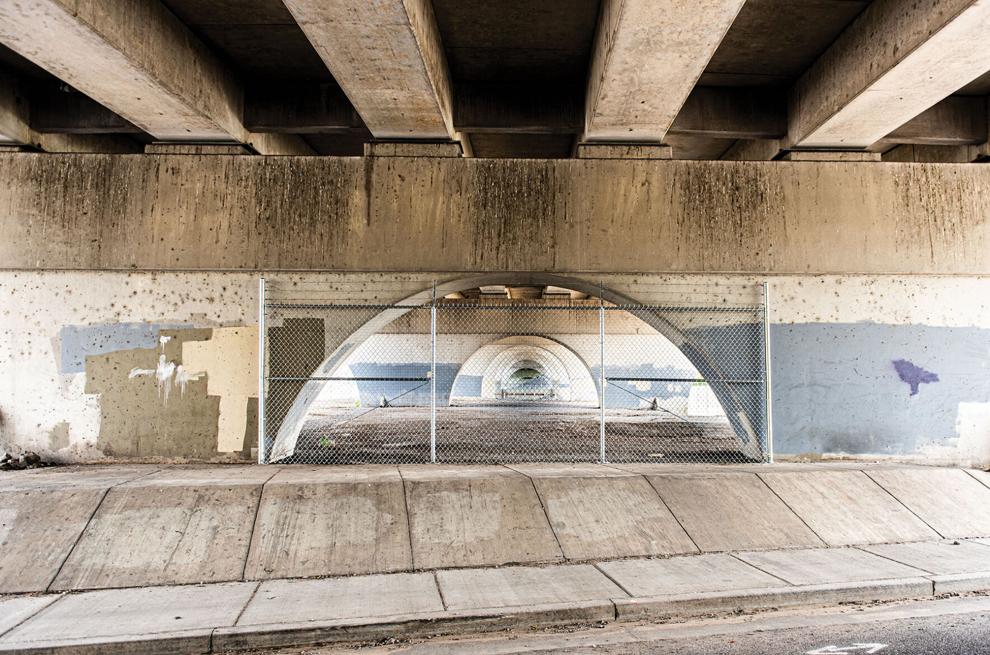 Cook, Deignan and Goddard note that the coordinated entry system is dynamic and can be adjusted as the Continuum of Care deems necessary, but they take issue with what they see as the sudden focus on a single camp. Deignan says the system is meant to serve the most vulnerable people citywide, and statistically, that wouldn't be all the people living beneath the same bridge.
"The day I decided that I could not work at the Homeless Impact Division anymore was the day that MHID was going to be responsible for closing Jefferson Street camp," says Deignan. Her last day was March 2. Cook and Goddard soon followed her in resigning from the department.
Cook says it was a difficult decision, but she felt her work on the HMIS was no longer understood or supported by leadership "in a way that could make it help Nashville be successful." Goddard says she felt "overworked and underappreciated." She says she voiced ethical concerns about MHID's camp plan, and adds that she learned about the Jefferson Street Bridge plan at the same time as the HPC.
The ex-staffers also cite issues with MHID's leadership structure and say they support a bill filed by District 19 Councilmember Freddie O'Connell to create an independent office of housing that would oversee MHID, relocating it from Metro Social Services. An email shared with the Scene shows that on her last day, Goddard recommended the Low Barrier Housing Collective be transferred to a "non-Metro entity" to ensure its continued success.
While some, including O'Connell, estimate that as many as 11 people have left MHID since October, the Scene received via a public records request copies of eight resignation letters filed between October 2021 and April 2022, including Tackett's. Five of those ex-employees had their last days in March and April. The team is estimated to have employed around 20 people in October. The three ex-employees who spoke to the Scene say that contrary to rumors, the resignations aren't about loyalty to previous leadership.
One local service provider asked not to be identified due to concerns it could impact the organization's funding. They say the loss of data experts is especially concerning since inaccurate or incomplete data hindered the city's ability to acquire vital funding in the past.
Calvin tells the Scene that the city had enough resources for the Jefferson Street Bridge pilot program, including federal funds that would be returned to the government if unused. "At that time, ethically and morally, it felt like the right decision," says Calvin, adding that people living outdoors face significant health risks.
Asked whether all MHID staff would have known about the Jefferson Street Bridge effort, Calvin says, "The outreach team was made aware of a lot of this extremely early on." She also says that, at least at her level, there is no pressure from the mayor's office to close camps.
Calvin says there were early mistakes regarding communication, but MHID is committed to a data-focused approach to housing. She adds that she's excited for the future: Mayor John Cooper announced in his State of Metro address last week that he would commit $50 million in federal American Rescue Plan funds to efforts to end homelessness, as well as funding for nine additional staffers to MHID.
But the funding boost doesn't erase the issues for Cook, Deignan and Goddard. The three say in a follow-up email to the Scene that with the influx of money, it's more important than ever to ensure "the right leadership and the right leadership structure are in place, with guidance and accountability from the Homelessness Planning Council."