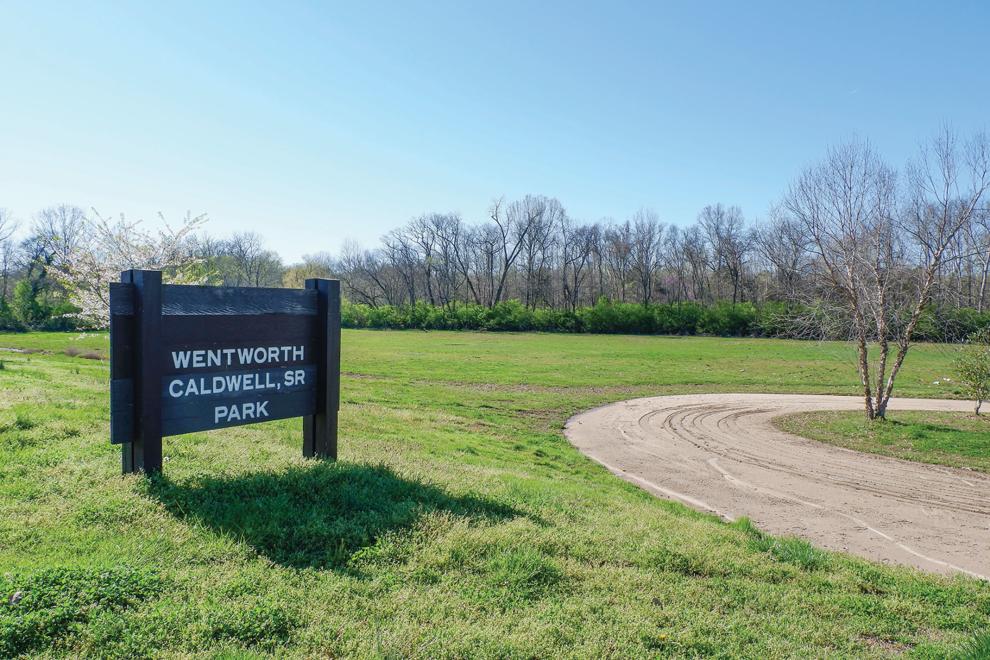 Fred Richards was 64, a veteran known for a funny, wild spirit and a resilience that had gotten him through many tough years. He was also unhoused. When Saturday night's historic rainfall turned to flash flooding, the encampment Richards had been living in with a community of people near Seven Mile Creek in South Nashville was swept away. Richards, who could often be seen in his wheelchair on a corner on Nolensville Road, was taken with it. He and a woman who had also been camping nearby were found dead Sunday morning. 
They are among five people who lost their lives in the weekend flooding. As of this writing, police have yet to identify the unhoused woman as they attempt to locate and notify her family. Police also identified two older Nashville men as drowning victims. Douglas Hammond, 65, was swept away by flood waters when trying to exit his stuck vehicle near Nashboro Golf Club. Garry Cole, 70, died when his vehicle was submerged near the Walmart on Nolensville Pike. The fifth victim was found in Ashland City; authorities say he was swept away by water after driving through barricades on a flooded-out road. 
The weekend's seven inches of rain accounted for the second-highest amount of two-day rainfall in the city's recorded history, topped only by the storms that caused the massive 2010 flood — which caused more than $2 billion in damage, displaced 10,000 people and claimed the lives of 11 Nashvillians. During this weather event, the Nashville Fire Department reported rescuing 130 people from Saturday night into Sunday morning.
Outreach workers who serve the city's unhoused community spent Sunday helping people sift for belongings and search for people and animals. Among the responding organizations was Open Table Nashville, which formed in the wake of the 2010 flood's destruction, helping unhoused people who were displaced by the catastrophe.
"We can't help but think today of the 2010 flood where we saw so much displacement and vowed to journey with our friends through the crisis," reads a Facebook post by the nonprofit on Sunday. "We're feeling so much of that today as we drive to flooded camps, assess the damage, sit with our friends and distribute supplies."
Andreos Chunaco, an outreach worker with People Loving Nashville, says advocates tried to comfort the people they've come to know as friends. He had known Richards for years and had been through a lot with him recently. At the beginning of the pandemic, knowing that Richards was particularly vulnerable, Chunaco went searching for him. He found his old friend in a tent with flu-like symptoms and no energy to get himself out. Chunaco called 911, and paramedics brought Richards to the hospital. 
"He's been through a lot, and for it to have been a flood is really heartbreaking, especially because I believe my friends deserve housing," Chunaco says. 
Among the residents of the encampment mourning Richards' loss was his daughter. Chunaco says she was also living there when the camp was flooded out. 
Both Open Table Nashville and People Loving Nashville put out calls for donations to resupply the displaced communities. 
"They lost everything, so basic stuff from tents, sleeping bags, blankets, clothes to more nuanced individualized things," Chunaco says. "But then also trying to get them shelter for the night because their shelters were completely gone. A lot of them were so traumatized and retraumatized, because this has happened in the past, that they didn't really want to go back to the encampment."
Chunaco says outreach workers contacted the Red Cross for help sheltering the former residents of the encampment but were told that the organization doesn't provide shelter to unhoused people. He also says that some recently unhoused people who had found temporary housing at a nearby hotel were displaced when the hotel also experienced flooding. 
"Both of these populations are people who are and were recently [homeless], and it feels like the response to them is neglect," Chunaco says.
Sherri McKinney, the regional director of communications for the Red Cross, tells the Scene that the organization did provide 50 tents, 50 duffel bags and 50 sleeping bags to unhoused people who were displaced by the flooding, but they're not equipped to shelter people. 
"Red Cross has never been in the business of homeless sheltering," McKinney says, noting that the organization works with several agencies who do serve unhoused people. "Our sole goal with the Red Cross is to make sure we provide people with what they need to get started on to recovery to get them back to their homes, and in this case their home's a tent."
McKinney also says that displaced people were offered the option of sheltering at the Fairgrounds Nashville, but that many declined to go there because of rules that wouldn't have allowed them to stay with their pet or spouse. 
Lindsey Krinks of Open Table Nashville tells the Scene that more than 30 unhoused people were looking for shelter on Sunday night, but that many had dispersed by the time Open Table and People Loving Nashville were able to work with City Road Chapel UMC in Madison to provide one. The church was able to shelter 11 people and five dogs. 
The rain has stopped, but threats still remain. Krinks says that with nighttime temperatures potentially dropping below freezing later this week, advocates are talking to Metro about opening an overflow shelter.