After retiring from a long IT career in 1999, Jo Ann Williams McClellan began researching her family's Tennessee genealogy from her home in Dallas. Her husband retired three years later, and the couple moved to her birthplace in Maury County, Tenn. She joined the county's genealogical society and found her calling for the next three decades: studying local history by finding and preserving historic African American cemeteries. Working with the Tennessee Historical Commission, she stands at the forefront of an army of volunteers and professionals cataloging hundreds of cemeteries across the state.
McClellan, who is Black, never planned to become a cemetery expert: She just wanted to track an ancestor's wife. After returning to Tennessee, she discovered her great-great-grandfather, the Rev. Wesley Williams, in the 1870 census — the first census to list African Americans by name (although it listed only last name and first initial). The reverend's first wife, Violet, died in 1871, and McClellan was curious about how she died. African American death certificates were not issued before 1908. 
The county archivist suggested that she search cemeteries for possible information on headstones. With that suggestion, McClellan's hobby soon blossomed into obsession. Since then she has documented 72 African American cemeteries — 65 in Maury County and seven more in bordering counties. In 2009, she published Gone but Not Forgotten: African American Cemeteries and 1908-1930 Death Records of Maury County, Tennessee. She later formed the African American Heritage Society of Maury County, launching a planned memorial for the county's United States Colored Troops and a local lecture series. She has compiled records of early Black educators, health workers and religious leaders, especially in Columbia, the seat of Maury County.
She plumbed the records of the Maury County Teachers Institute, which was begun in 1914 and trained Black teachers for 40 schools. "I had one of those teachers," McClellan says. "My grandmother was one of those teachers."
Leading the ongoing project for the Tennessee Historical Commission is Graham Perry, a preservationist specializing in cemeteries, who works with Stacy Graham at the Center for Historical Preservation at Middle Tennessee State University. With volunteer help, they hope to identify, as Perry puts it, "all African American cemeteries across the state as quickly as possible." Many grave sites are poorly marked and face neglect or — in some cases — potential destruction by development. Perry dislikes the common term "slave cemeteries."
"What a lot of people call 'slave cemeteries' were used by the same communities after the Civil War," he explains. "They tend to have many more people buried in them who were not slaves. They were historically part of the community, just as in any cemetery."
He assists family members and others seeking graves, as well as landowners who may not be aware of laws regulating cemeteries on their property. If someone wants to relocate graves to make way for a quarry or housing development, Perry examines their petitions and often reaches out to the family members of those buried at the site.
"I'm trying to develop a valid cemetery program for the state," Perry says. "I'm trying to lay the groundwork for future people in my position." 
Sheer numbers make this a daunting task.
"Think of all the people who have lived in Tennessee and died in Tennessee," says Dr. Michael Fletcher, another preservationist specializing in African American cemeteries. "They all have to be buried somewhere."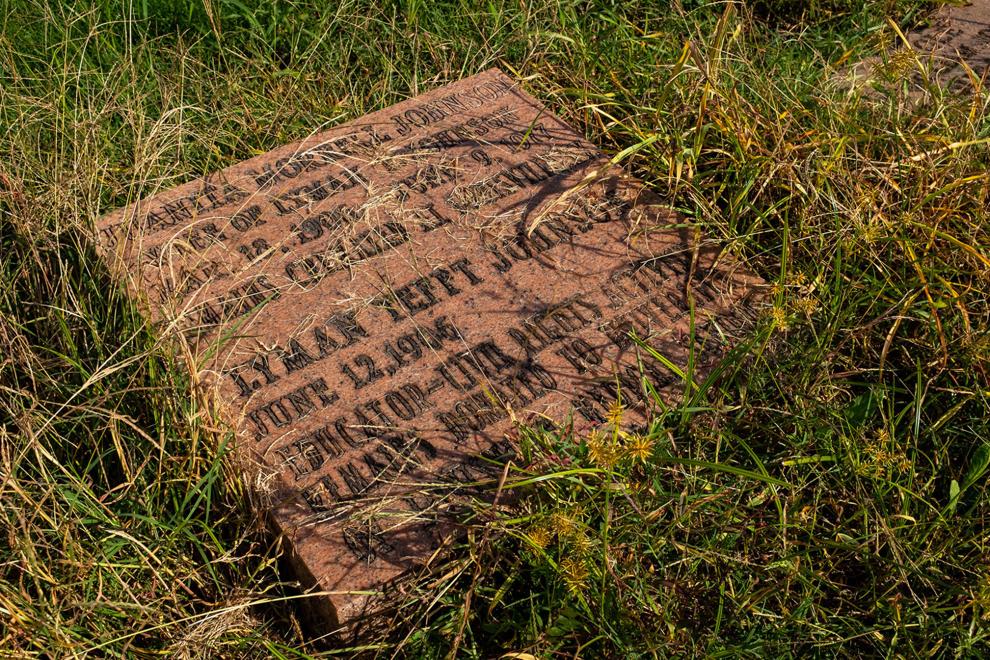 Fletcher was drawn to the effort while working on his Ph.D. at MTSU. He calls these cemeteries "the last bastion of history" within their communities. One example he cites is Rose Mount Cemetery in Columbia, one of the first to be documented by McClellan. Fletcher is writing a nomination of the location for the National Register of Historic Places. Its earliest graves are of people born into enslavement, but he explains that these were the same people who built the community after emancipation: educators, doctors and business owners.
"It was a thriving community in the midst of an atmosphere of hatred and bigotry," Fletcher says. The names on the headstones — including several of McClellan's forebears — attest to a legacy of success. Fletcher engages with community members in order to learn and share their stories with the Tennessee Historic Cemetery Register, which Perry is compiling into an online state cemetery map. 
Talking to residents is a practice familiar to regular Scene contributor Betsy Phillips, who prowls the cemeteries of Davidson County in search of headstones sculpted by William Edmondson, a legendary Black Nashville artist. While some cemetery locations are considered "forgotten,"  Phillips has discovered "there's usually one or two older people who know everybody buried there by name, whether or not those graves are marked." 
She explains that older memorials may "not be recognizable to most white people." In white cemeteries, for example, headstones bearing a lamb are usually reserved for children, while the lamb is a common symbol on many early African American burials of all ages. Atop older graves she finds propped-up but unmarked fieldstones, beds of lilies and vinca ground cover. Such places can wrongly be considered "discarded" or "lost" or "unmarked."
"With graves of people not allowed to be literate, you see more markings made with plants or with rocks," Phillips says. "They might not have wanted evidence in stone or in wood that they had the ability to read and write." 
Earlier this year, a call from a friend led Phillips to a cemetery in Pegram that Perry later added to the state register. He visited the site earlier this month with photographer Matt Masters, placing pink flags on unmarked graves to help create a photographic record. 
"If you're a human being walking past them, you can see the graves," Perry says. "But the problem is the camera doesn't always pick them up." He uses special lighting techniques — rather than rubbing or other physical contact — to tease faded letters and dates from monuments. He also offers classes in how to preserve weathered or damaged monuments without disturbing them.
"I want to encourage people to learn how to do it properly and then go out and do it," he says. "Because I can't do them all."
Michael Ray Taylor is the author of Hidden Nature and other books. He lives in Arkansas.