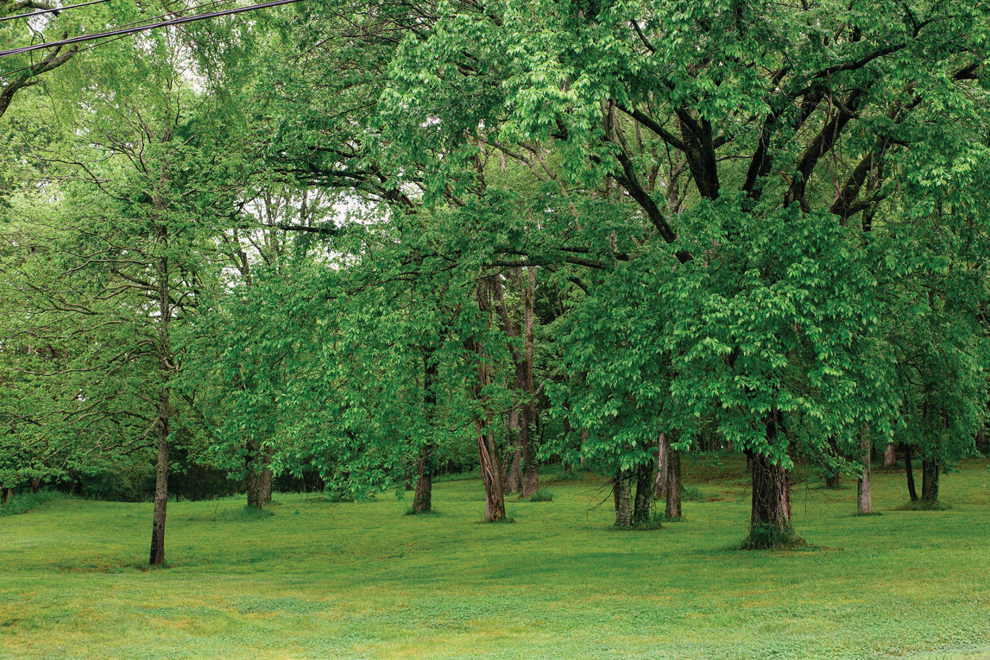 Nearly two years ago, in June 2019, then-Mayor David Briley thrilled public lands advocates with his announcement that he wanted Metro to acquire 789 acres of green space on Bells Bend for parks and greenways.
There were 107 acres used as a turf farm by Thomas Bros. Grass at the southern tip of the bend, plus 682 acres owned by the Graves family that were originally the farm of David Lipscomb, further north on the bend near Tidwell Hollow. Neither of the tracts is contiguous with the existing Bells Bend Park, but they are close. The turf farm was priced at $1.5 million and the Graves property at $7.8 million. Both were to be purchased using the parks department's Greenways Acquisition Fund.
Public land advocates lauded the move, though there was some consternation among the Metro Council and others because the announcement came just a few days after the city passed an extremely tight budget. There was also pushback — or at least concern — from Bells Benders themselves because they'd not been consulted on the pending purchase.
For his part, Briley had some interesting ideas about what the city could do with the land. "These nearly 800 acres of farmable land have great potential for food production, sustainability efforts and agritourism," he said in a statement.
That raised eyebrows among greenspace advocates and historical preservationists. Why, after all, save this massive chunk of open land to turn it into Agro-Disney, particularly since the bend is one of the richest archaeological sites in the county? There are dozens of confirmed sites from both Paleo-Indians and Mississippian mound-building cultures, and confirmed occupation from the Archaic, Woodland and Mississippian periods.
Of course, in the 23 months since then, a lot has changed. A tornado and a global pandemic refocused Metro's budgetary priorities, sales tax revenues plummeted, Briley was replaced by a new guy, a huge property tax increase was enacted to shore things up, and the mayor's office and the council have engaged in painful number crunching to get everything to balance out. Nevertheless, the council did approve the purchase of the smaller turf farm property at the end of July 2019.
But like so many once-lauded undertakings, the rest of the Bells Bend land acquisition hit the backburner.
"We were sitting around waiting for the other shoe to drop," Councilmember Freddie O'Connell says.
Fast-forward to December 2020. The Graves family listed their tract for $6.8 million — $1 million less than Metro had agreed to pay for it. In a statement, Mayor John Cooper's office emphasized that while there was an agreement to buy the land, the money was never set aside to do so.
"Mayor Briley's letter of intent set forth a purchase price, but funding was not allocated for this purchase," Cooper spokesperson Andrea Fanta says. "Mayor Cooper remains very interested in seeing this property retain its natural beauty and would love for it to become land to be enjoyed by all Nashvillians. We are eager to engage with any stakeholders who wish to help us fund the acquisition or preservation of this space."
Councilmember Jonathan Hall, whose District 1 includes Bells Bend, called Metro's proposed purchase "a horrible idea," saying because there's already plenty of preserved space in the area, the money would be better spent on roads, bridges and other infrastructure projects.
In March 2021, veteran Nashville real estate investors Frank and Jack May met the asking price, adding the 682 acres to their already expansive holdings in the bend. More than a decade ago, they'd planned Bells Bend for their May Town Center development, which — to put it mildly — was met with a cool reception by many Nashvillians in general and residents of Scottsboro and Joelton specifically, primarily because of concerns about increased traffic and the inevitable and irrevocable changes to the character of the bend.
Back in the Aughts, the May brothers said the development would require a bridge connecting it to Charlotte Park. When Metro refused to fund the bridge, May Town Center was all but dead. For their part — and perhaps not surprisingly given the vitriol they faced for their first swing at May Town — the brothers have heretofore remained reticent about their plans for their new pickup. Hall may be pleased that the money saved by losing out on the property is now available for other things, but that sentiment isn't universal among the council.
O'Connell says he has had a "testy exchange" with the mayor's office about the failure to grab the Graves property, during which it was intimated that O'Connell himself was at fault for not amending the capital spending budget to fund the purchase. Eventually though, O'Connell tells the Scene, the executive branch conceded that perhaps it didn't do enough to engage conservationists and preservationists to enter into a plan to raise the money needed.
The simple fact is, now the chance to save the property as public land is likely lost forever.
"Either the timeline got extended out much, much farther or the price got much, much higher," O'Connell says. "The May family definitely has a buy-and-hold mindset."
Though certainly a tighter budget and rapidly shifting priorities played a part in Metro missing its chance, O'Connell says it's another example of the consequences of elections. Briley saw the Bells Bend acquisitions as a legacy-building project; while Cooper wasn't necessarily dead-set against it, it just wasn't a high-priority item for him.
Still, O'Connell laments the loss.
"This was a once-in-a-generation opportunity," O'Connell says. "This is one of the few places where active farms remain in Davidson County and with undisturbed river access and challenging topography. … The piece that made it work was the Graves piece."