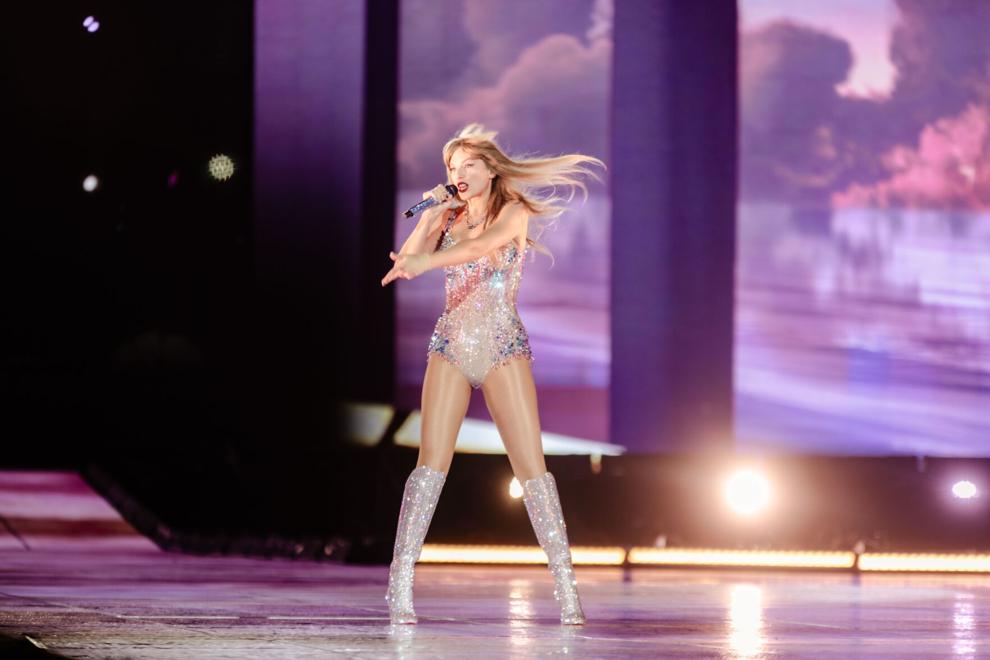 There's nothing quite like a hometown show. There's a unique connection between the artist and the audience — a special solidarity and unconditional support, which might be spoken about or not, but can't really be replicated at a show in some other town. 
Of course, megastar Taylor Swift was born in Pennsylvania and has lived mostly elsewhere in recent years. But Nashville is where she launched her career as a teenager in the Aughts, and she still sees it as her true musical home. She greeted the crowd as such at the beginning of her Friday show at Nissan Stadium, the first in a run of three sold-out concerts on The Eras Tour that brought out a reported record-setting 70,000 or more fans each night — even with some rain on Friday and thunderstorms delaying the start of Sunday's show till after 10 p.m.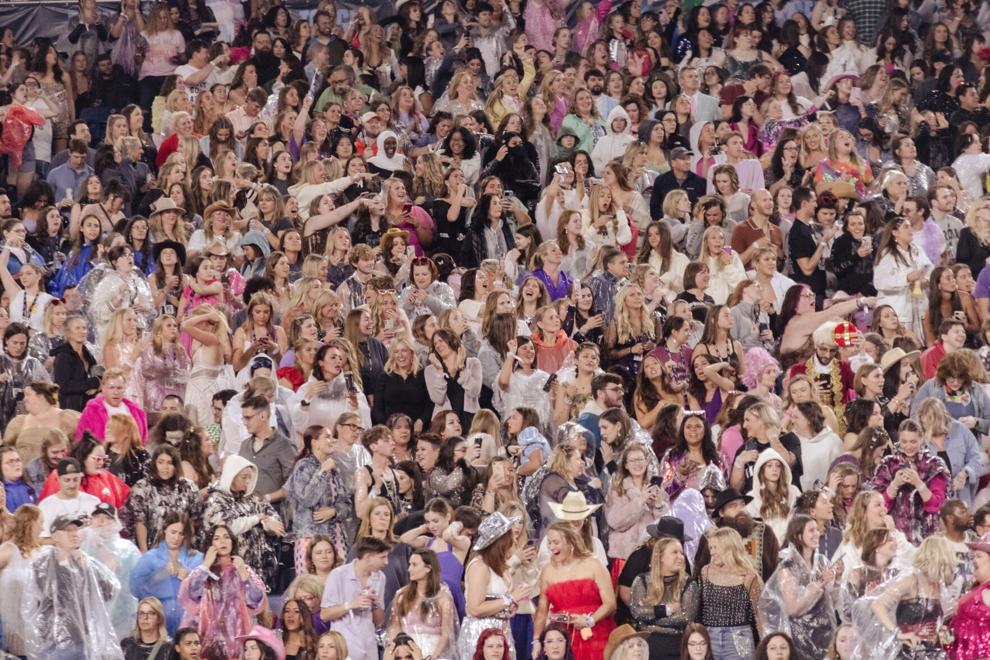 "This dream came true for me because of this town and the people in it," said Swift, beaming as the enraptured crowd roared back. She belongs to Nashville, and like any good guest on a visit home, she came bearing gifts. With her off-the-charts star power, you know Swift will line up a dream team of opening acts, from artists who inspired and encouraged her early in her career to songwriters who grew up on her music.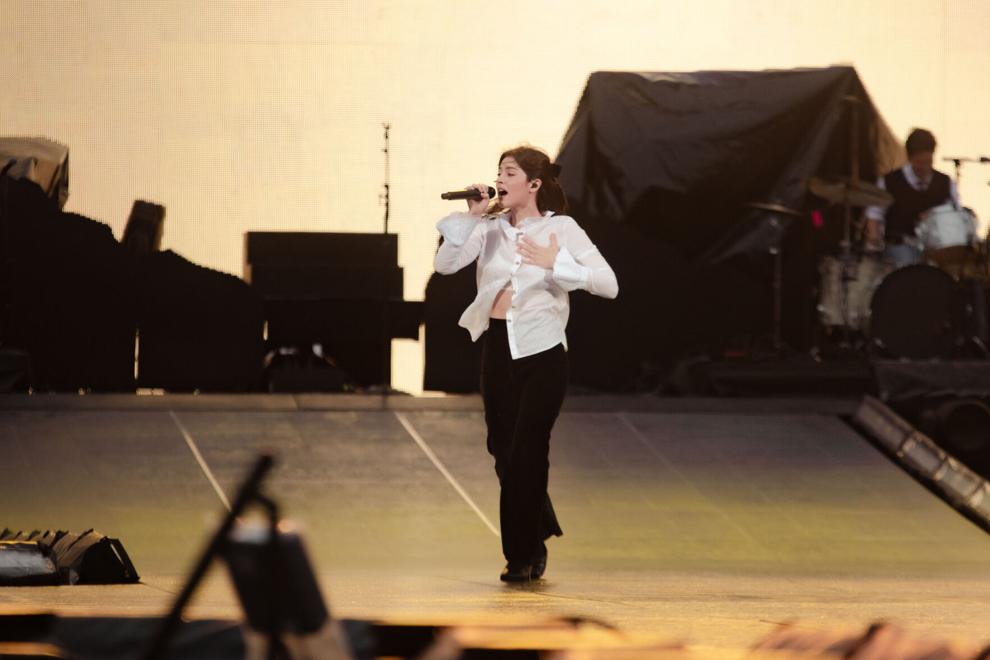 And she delivered: The first act at Friday's show was Gen-Z singer-songwriter Gracie Abrams, who happens to be the daughter of famed director and producer J.J. Abrams. She warmed up the eager audience with a taste of her solid soft-pop ballads. Her set was a short and sweet 20 minutes, but the fans hung onto every last word, a rarity for a lower-billed opener. 
Next up was beloved depressor of youths Phoebe Bridgers, clad in one of her signature skeleton-inspired outfits. Bridgers swept through even her most somber fan favorites with an unmistakable air of lightness; it seemed she was just as excited to be at a Taylor Swift show as everyone else. Midway through her set, two more members joined her "skeleton crew" of bandmates. Julien Baker and Lucy Dacus, Bridgers' collaborators in boygenius, met up with her at center stage and treated the eager crowd to a performance of "Not Strong Enough," a standout single preceding their recent debut full-length the record. The boys stuck around to help Bridgers finish her set, screaming along to "I Know the End" with reckless abandon.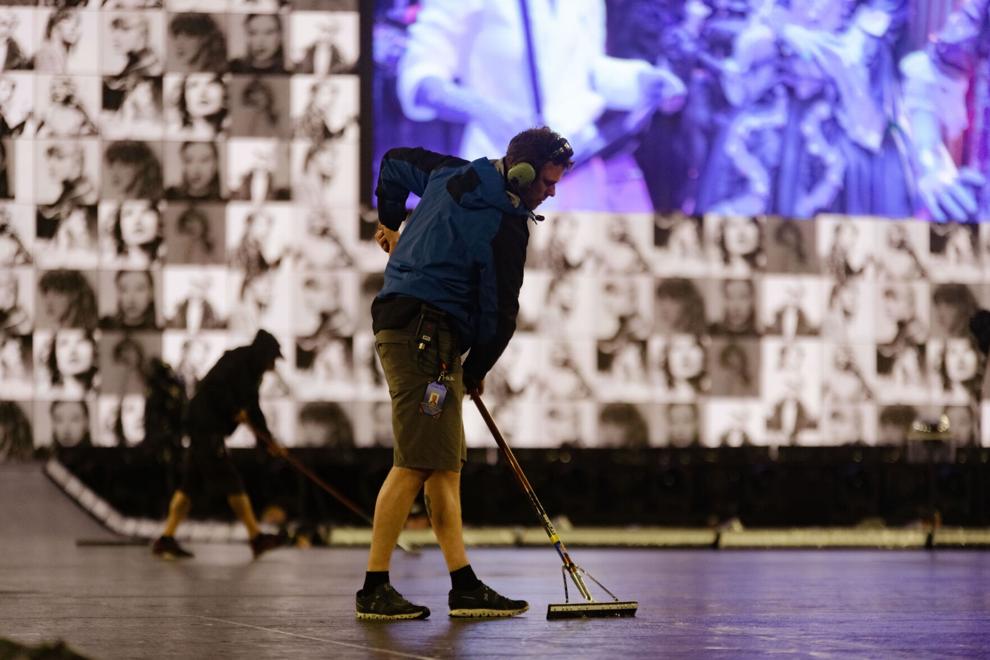 After a quick set change that included a bit of squeegee action to keep the stage slip-free, music began to boom through the P.A. It wasn't a Taylor Swift song like you might expect, but rather Lesley Gore's 1963 hit "You Don't Own Me." You could take this as a powerful statement from Swift; the rights to the master recordings of her first six LPs were sold without her involvement and against her wishes after she moved labels in 2018. Part of Swift's response has been to rerecord and rerelease those albums, and she announced the latest "Taylor's Version" — of her third album, 2010's Speak Now — on Friday. (More on that momentarily.) Her message is clear: Her songs can be bought, but her stories belong to her.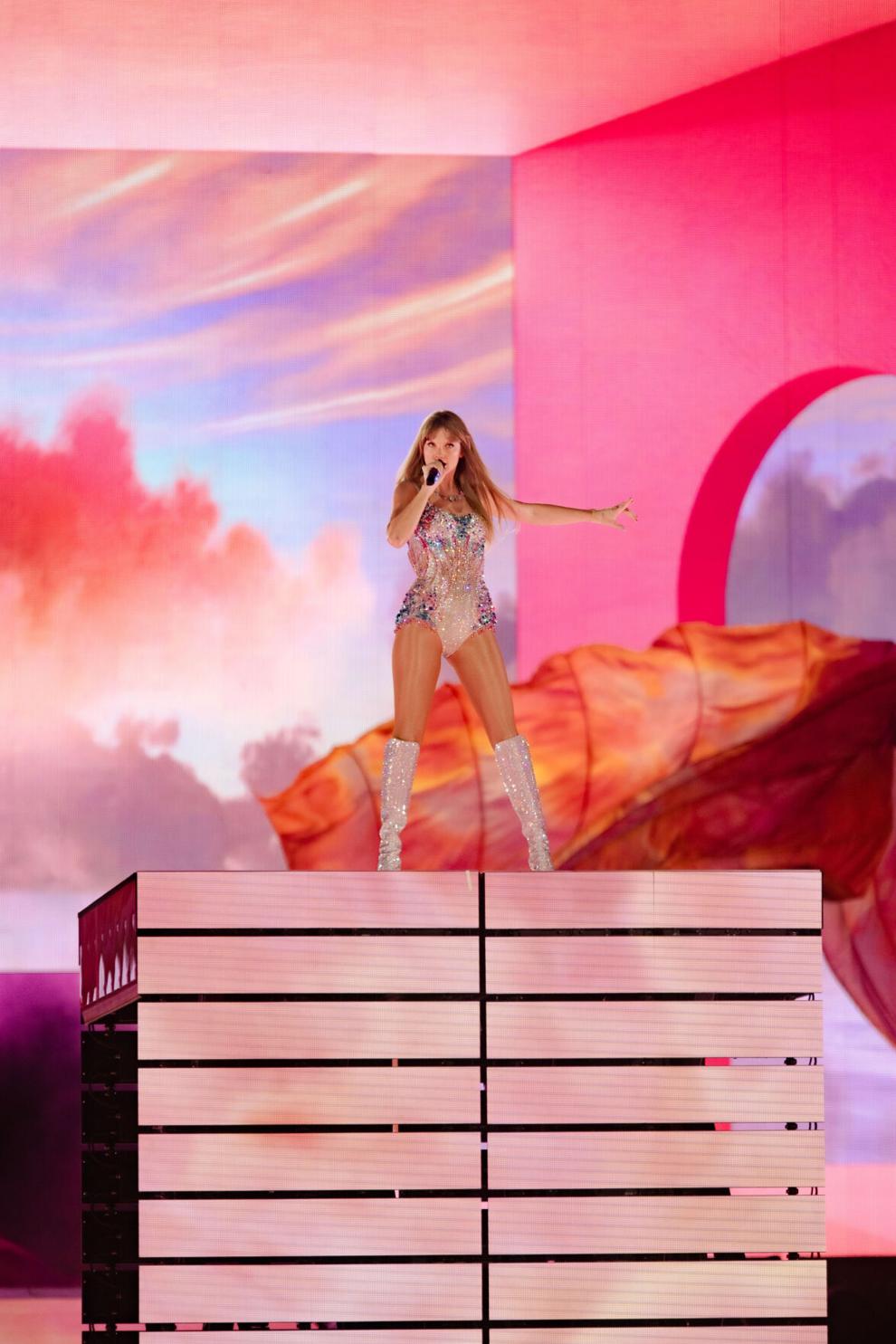 Befitting its name, The Eras Tour takes attendees on a high-octane road trip through each album in Swift's discography. Unlike most road trips, the passengers seemed to love every minute of the ride, with industry behemoth Ticketmaster's bungling of ticket sales fading in the rearview mirror. Each of Swift's 10 studio albums was represented in the set list, though special attention was clearly given to the four records released since her last tour in 2018: Lover, Folklore, Evermore and her most recent LP Midnights. 
The sheer scale of the production was mesmerizing. The stage extended more than halfway across the field, lifting Swift to new heights above the ground and even giving way for her to make an impressive exit, diving out of sight through a lake projected onto the surface. She had at least one costume change for each era of the show, each outfit more sparkly than the last. Massive set pieces helped to transport the audience between Swift's meticulously crafted worlds, from office buildings and cabins to forests and fluffy clouds. Perhaps even more impressive: Each of the whopping 45 songs she performed came complete with expert choreography. An elaborate dinner scene played out during her heartbreaking ballad "Tolerate It," dancers smashed a digital Shelby Cobra with golf clubs during "Blank Space," and Swift & Co. performed a sultry homage to the Chicago fan fave "Cell Block Tango" during the revenge-oriented slow-burn "Vigilante Shit."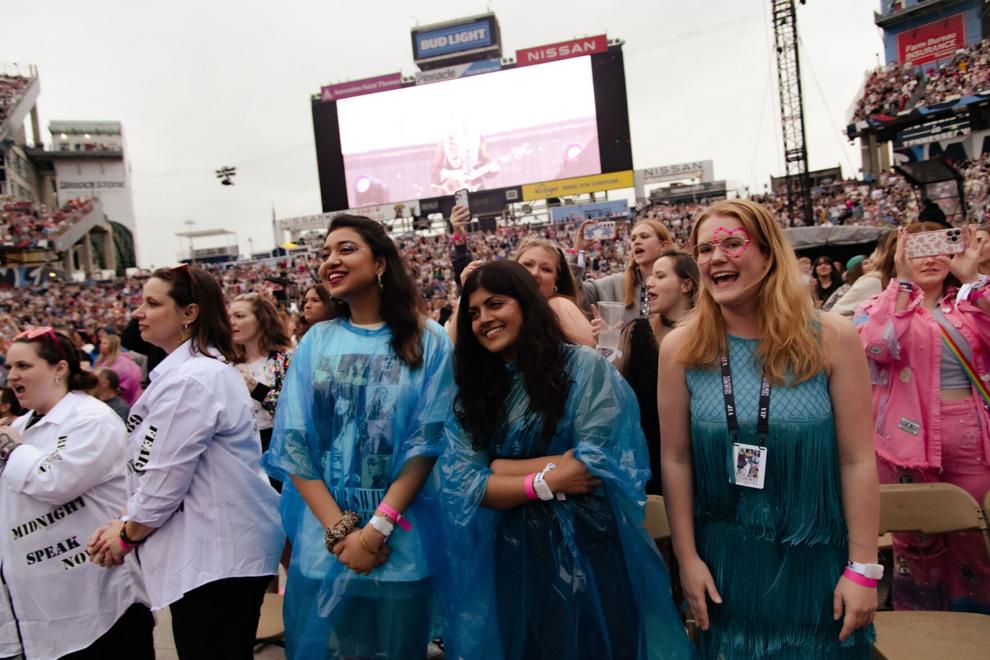 Critics have questioned the credibility of Swift's songwriting and her shows practically since she started performing. But her catalog is exceptionally strong, and her showmanship is of the highest order. How many artists would perform a three-and-a-half-hour show outside on three back-to-back nights, with rain during two of them? She sang live — not something that is always the case at massive shows like this — and did so with remarkable stamina. The masses screamed along to the lyrics, and when she spoke, they fell silent in awe. Only the highest caliber of performers can command a crowd so deftly.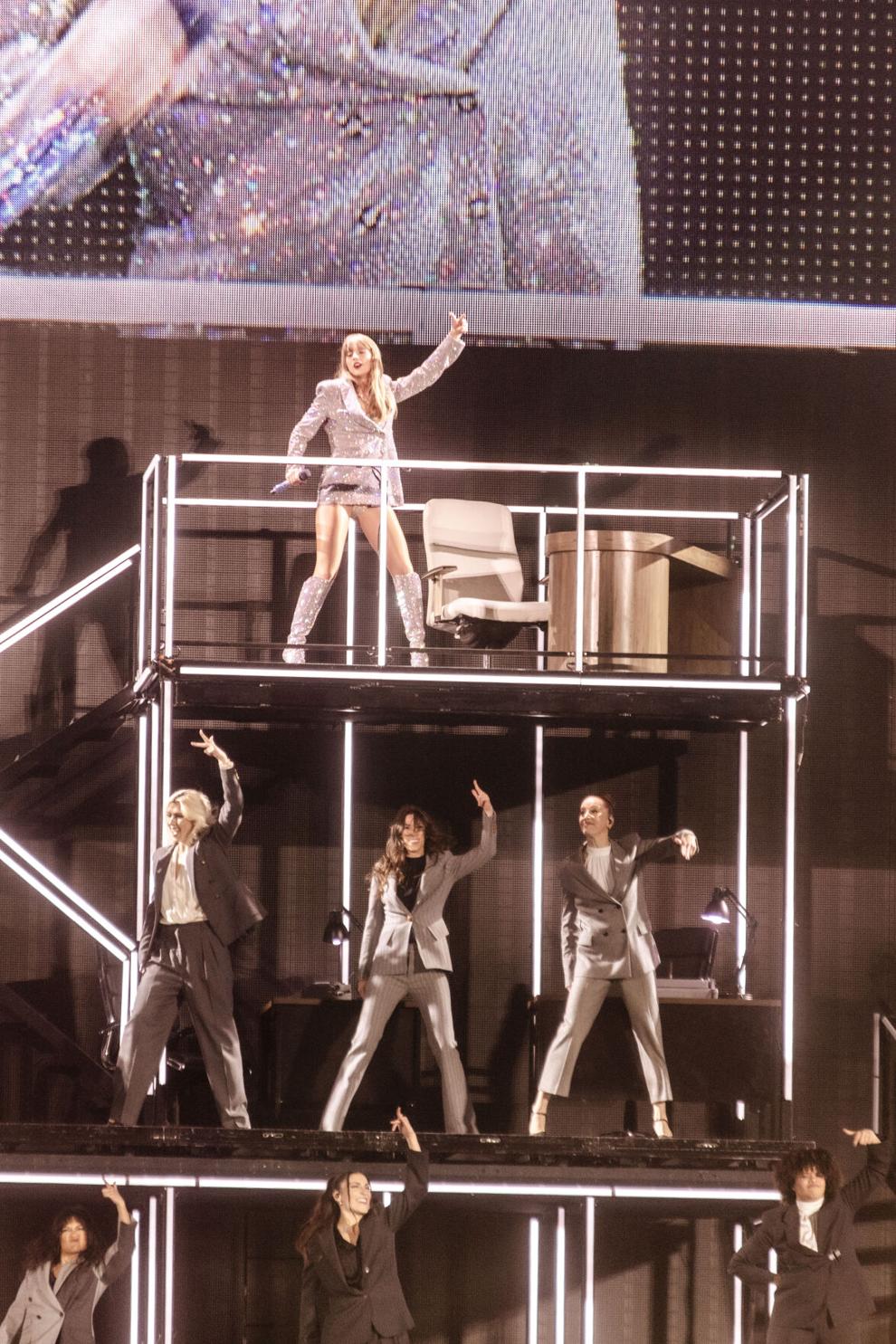 Best of all is the way Swift responds to the way feelings are contagious among fans. At the top of Friday's show, she quipped, "I'm not wearing sleeves, but I have some tricks up them." She surprises the crowd at each concert with two songs that will only be performed on that one night of the whole extensive tour. In the homestretch of the show, she headed down to the foot of the stage to announce Speak Now (Taylor's Version), before launching an acoustic performance of its single "Sparks Fly." Then, she reminisced about her very first hit, written at home in Nashville, and graced us with a piano-backed performance of "Teardrops on My Guitar." 
Hugs were shared, tears were shed, and Swift's masterful storytelling continues to live on.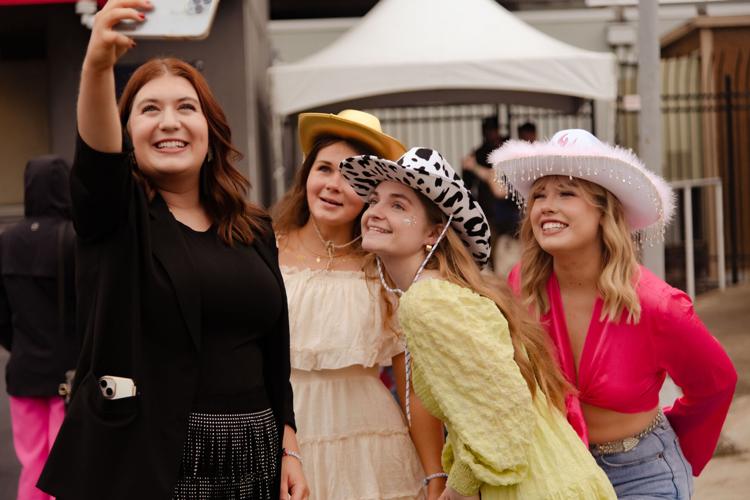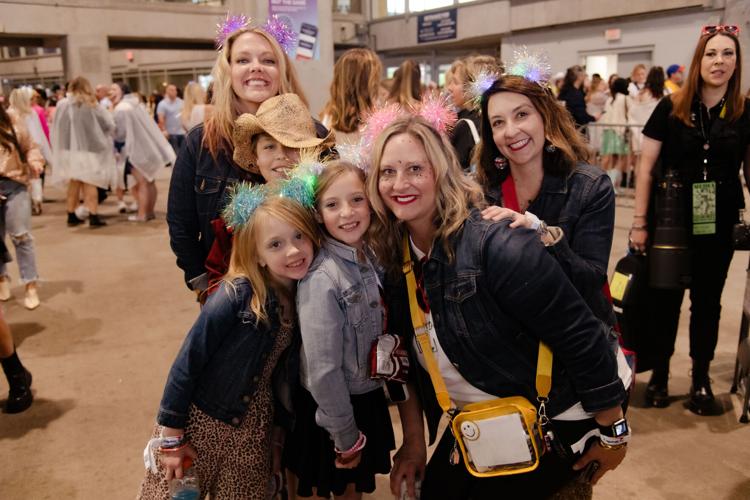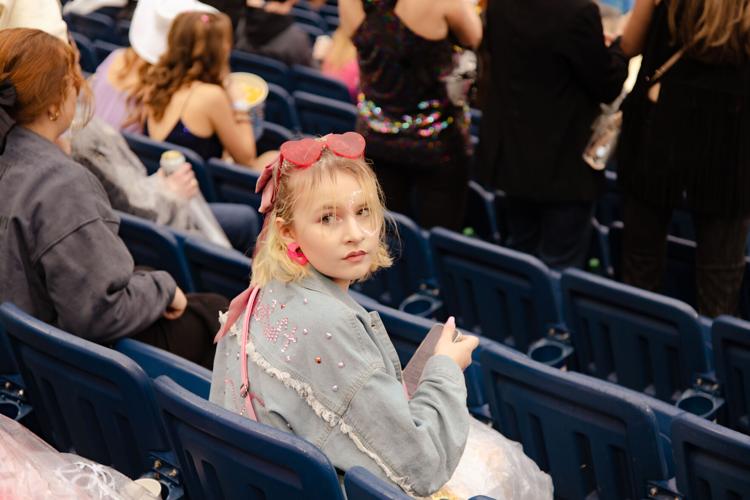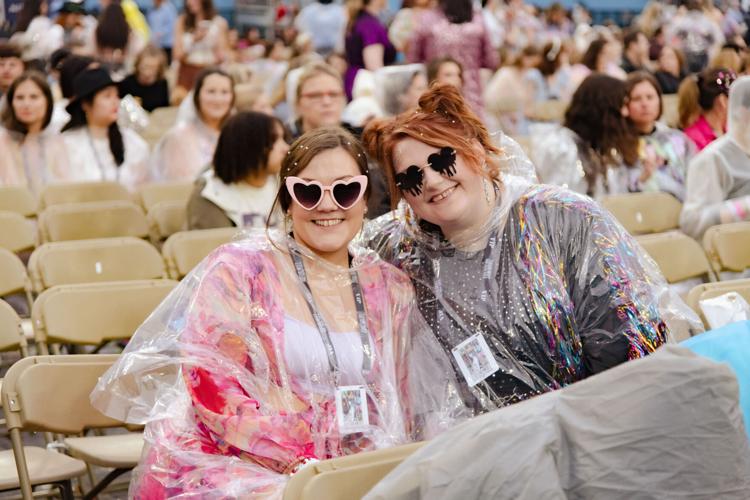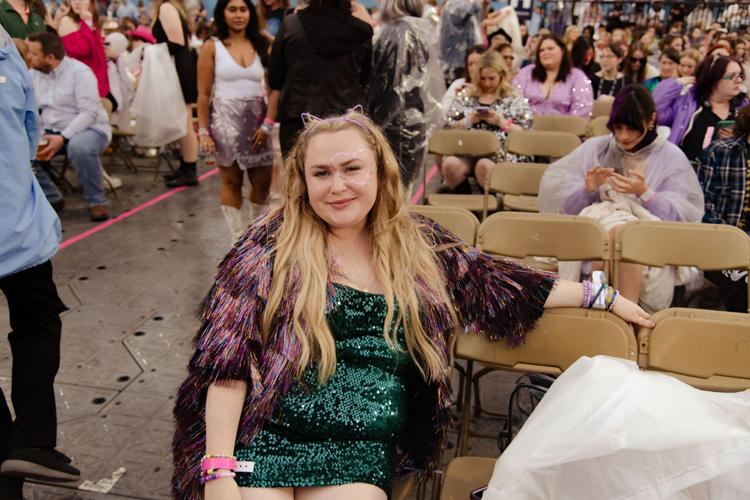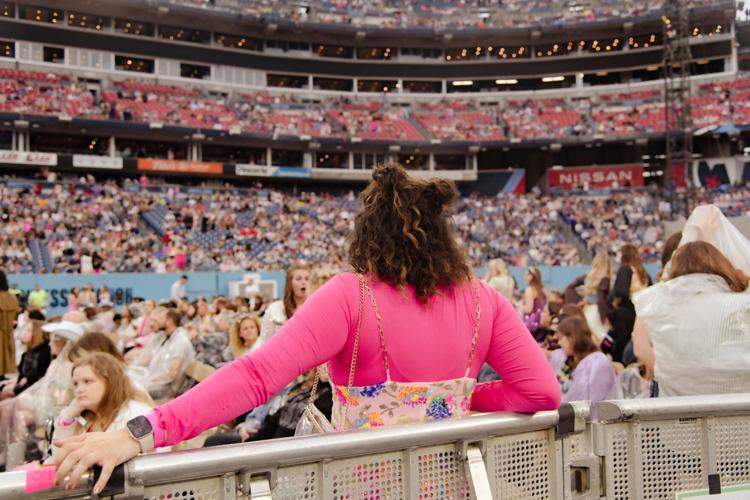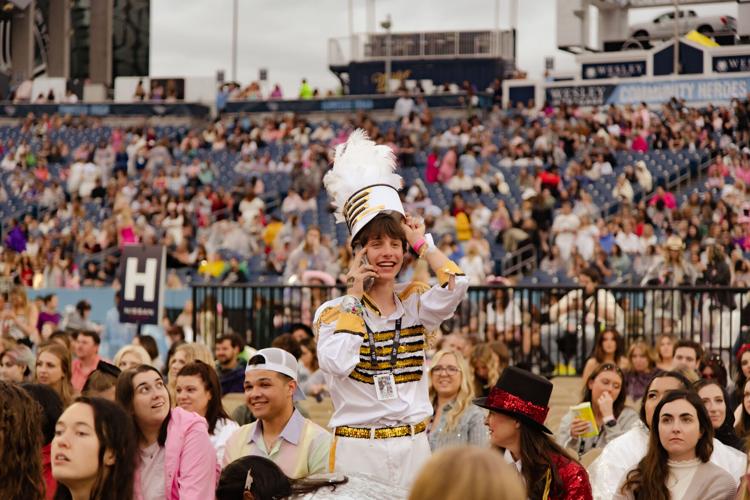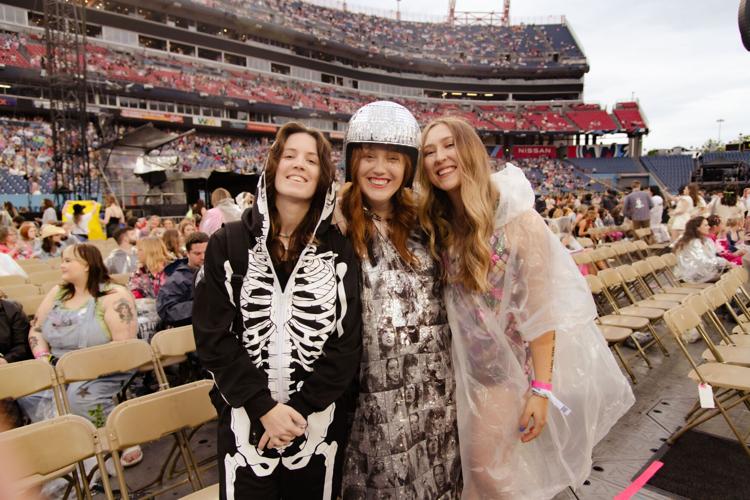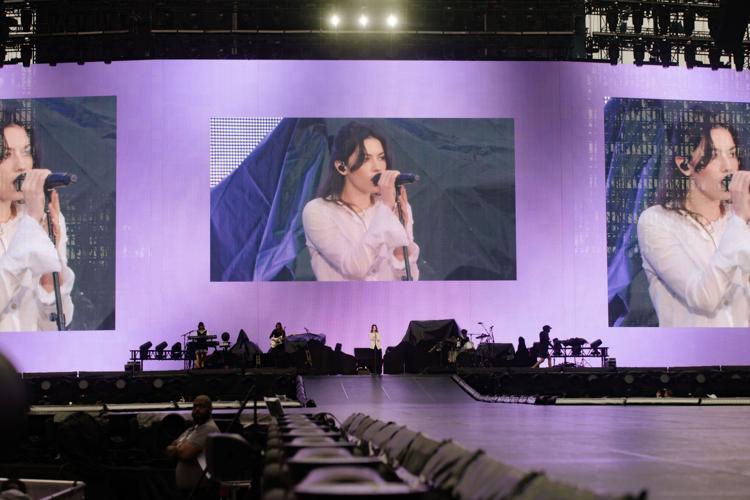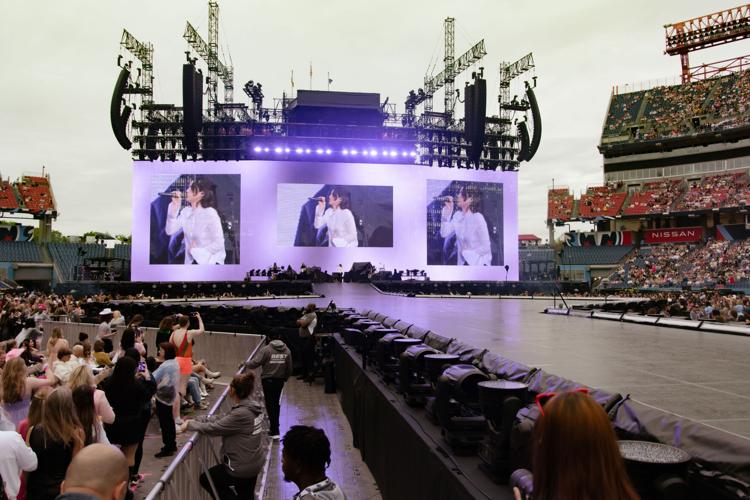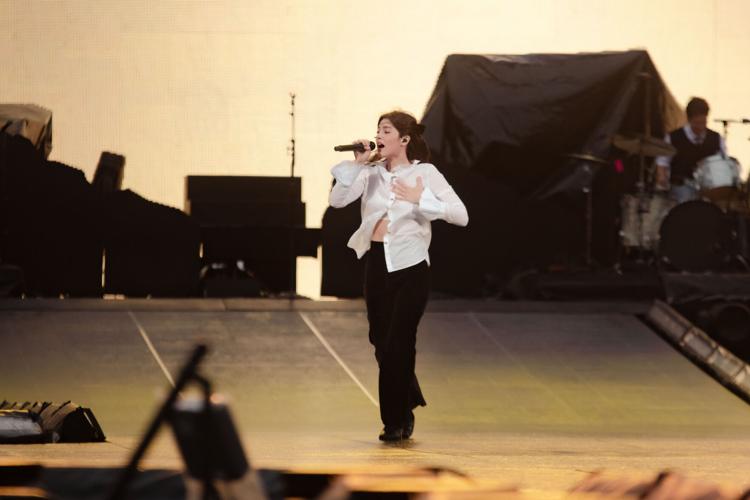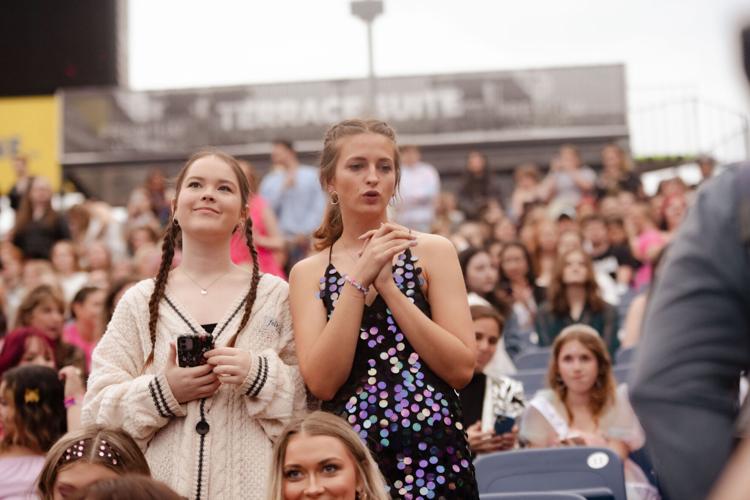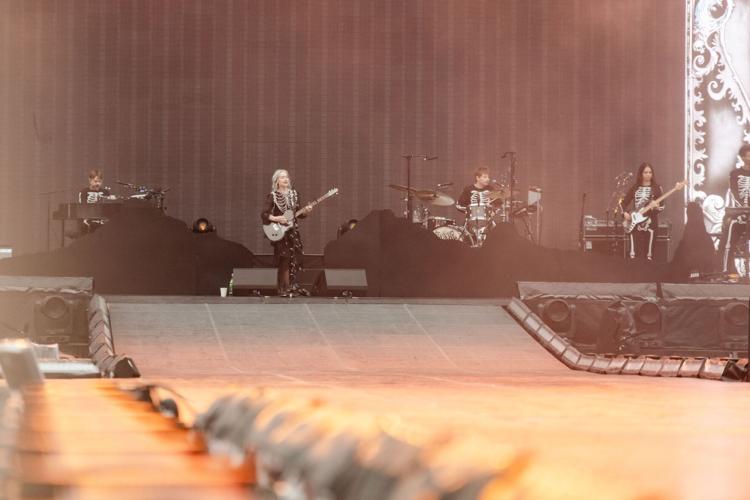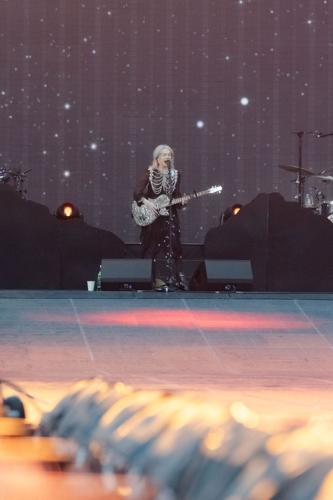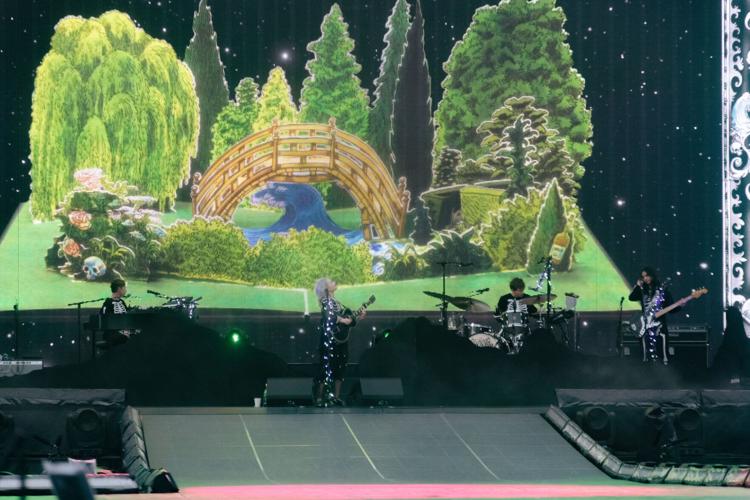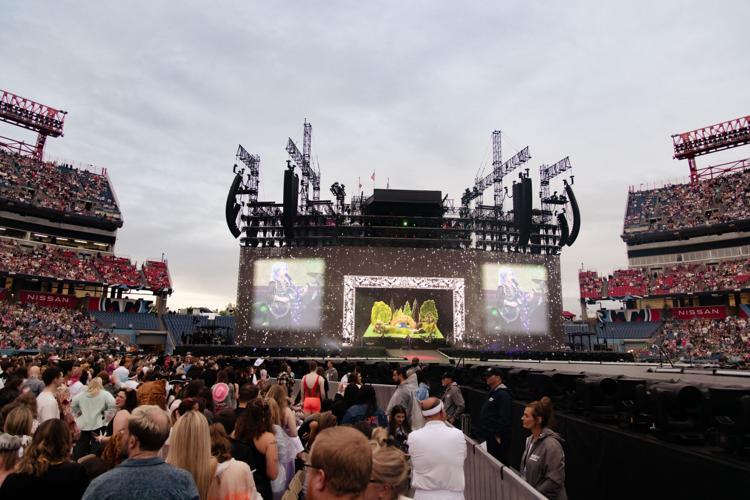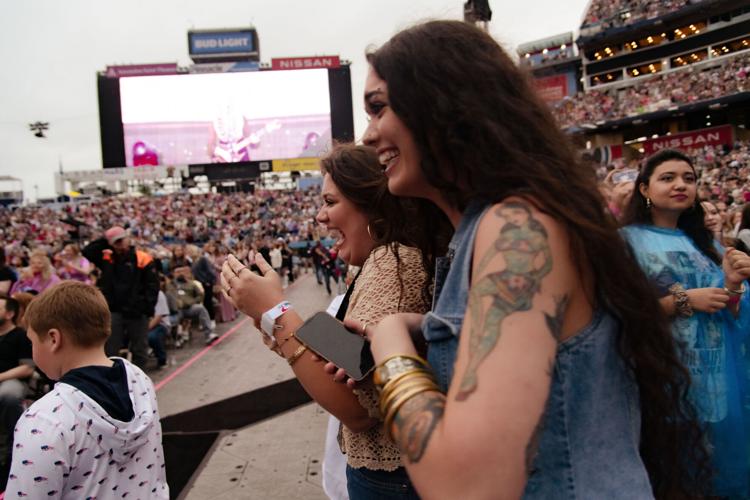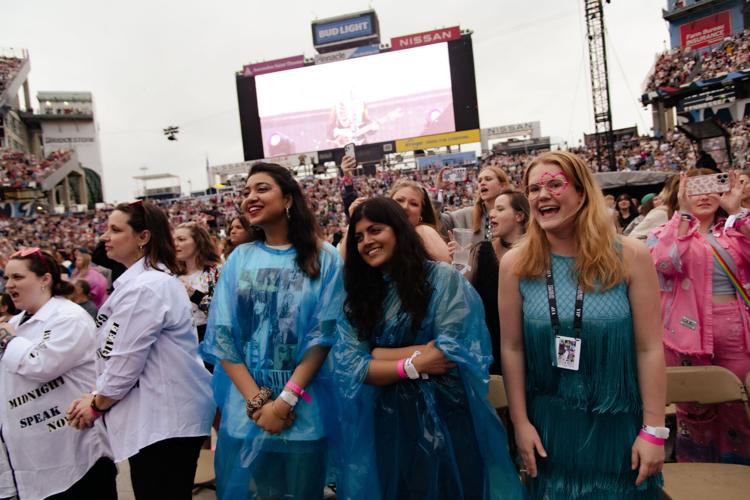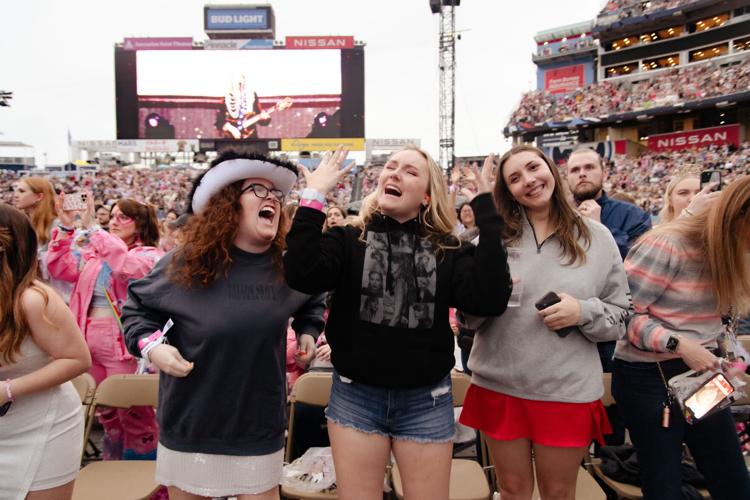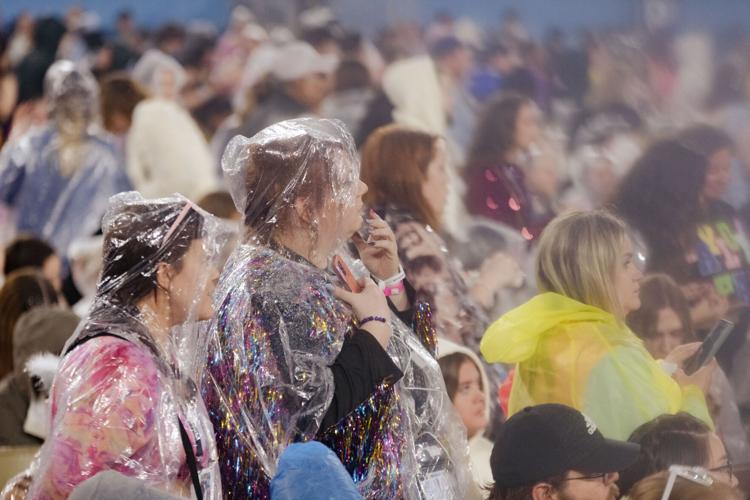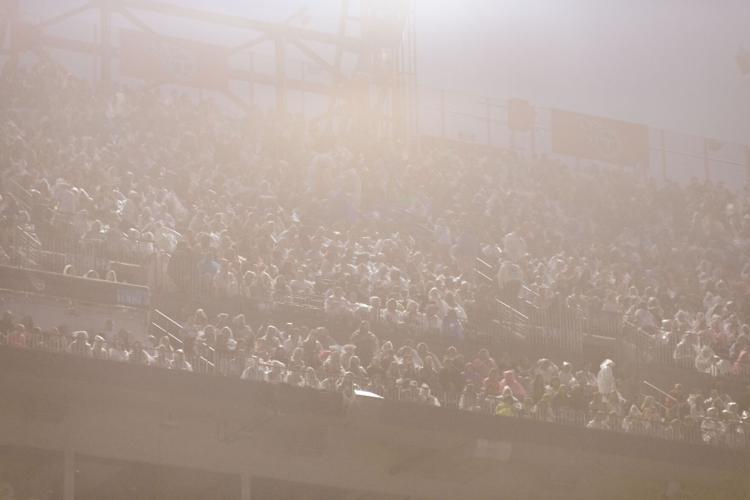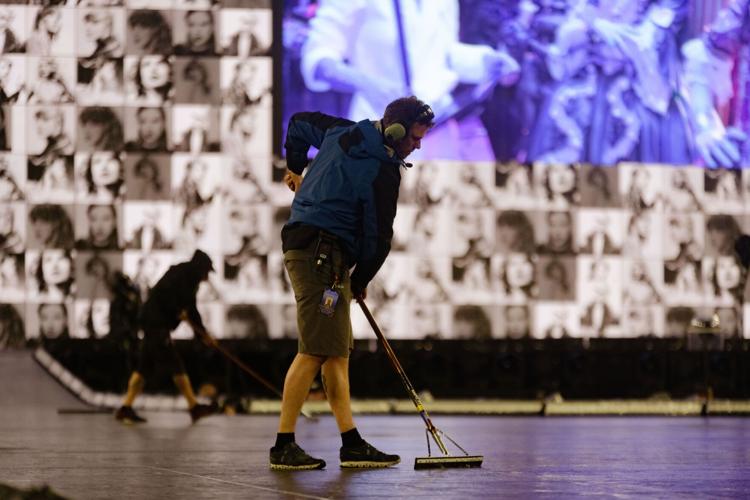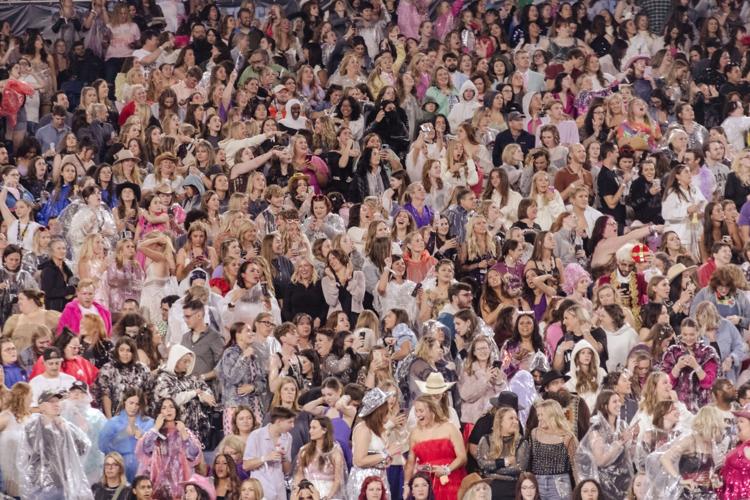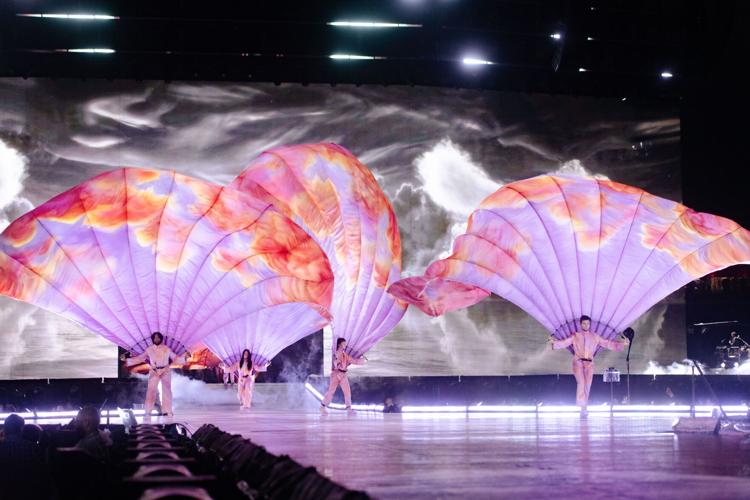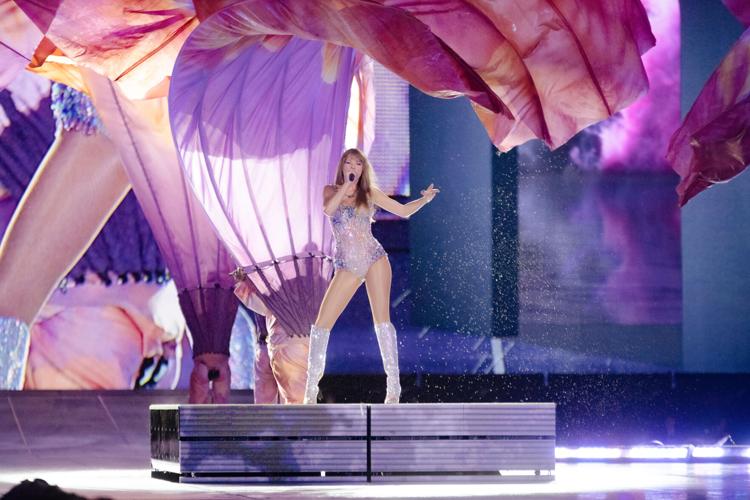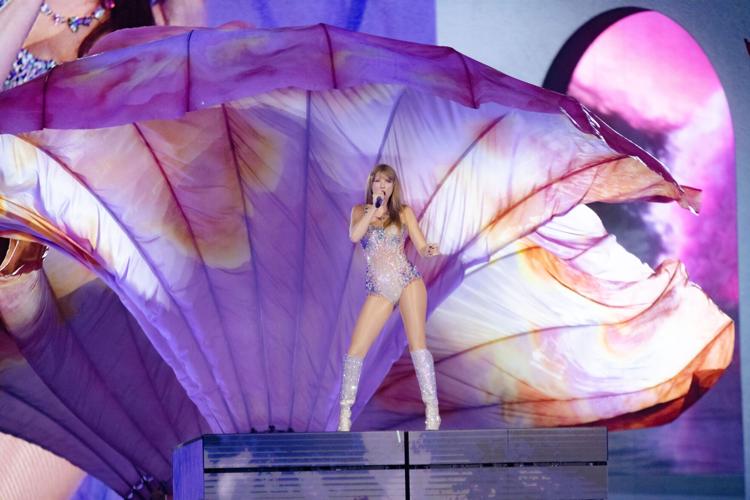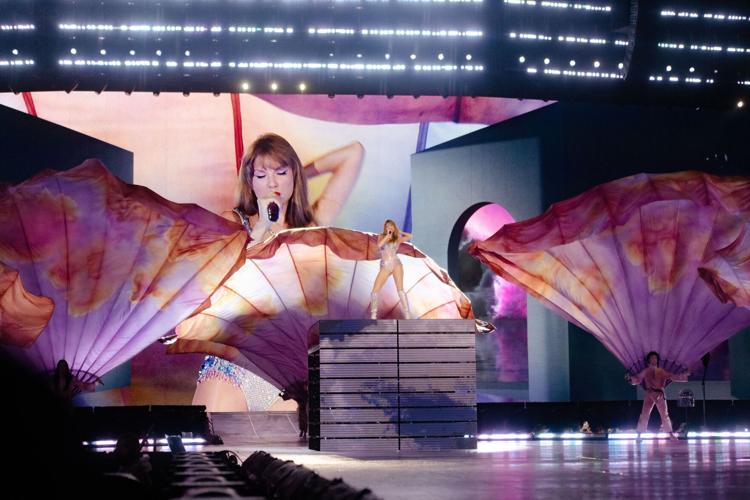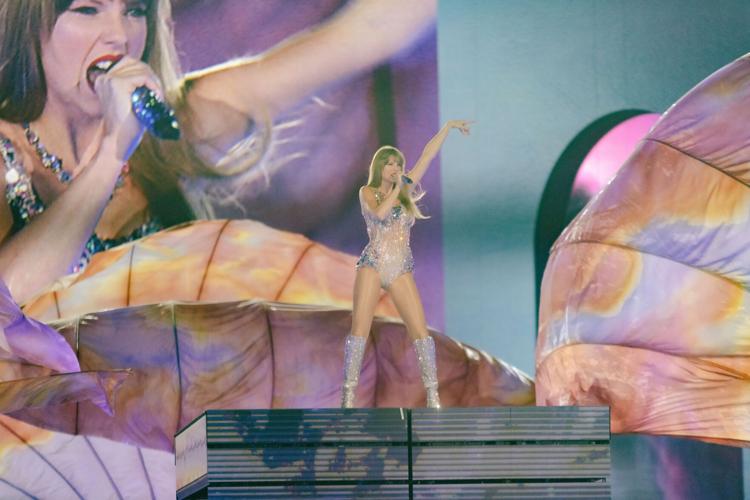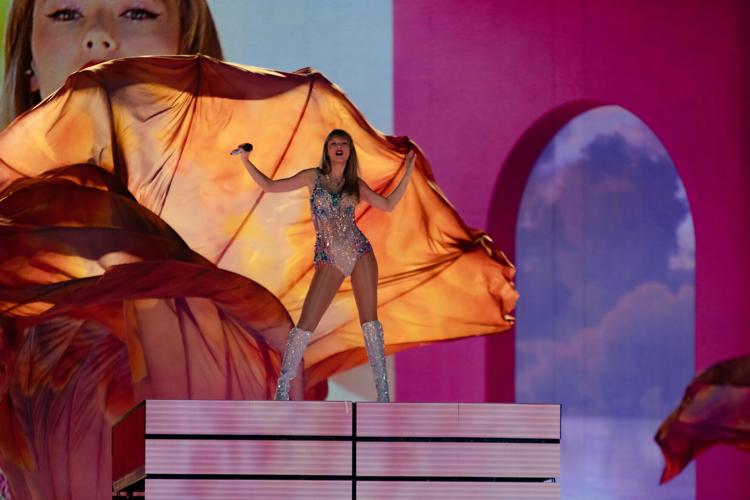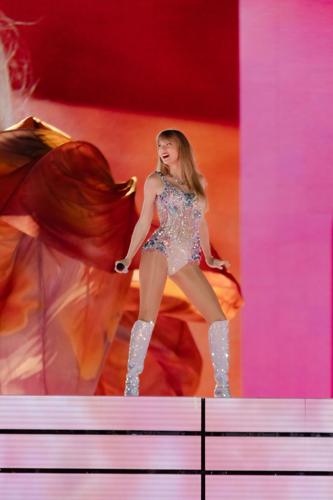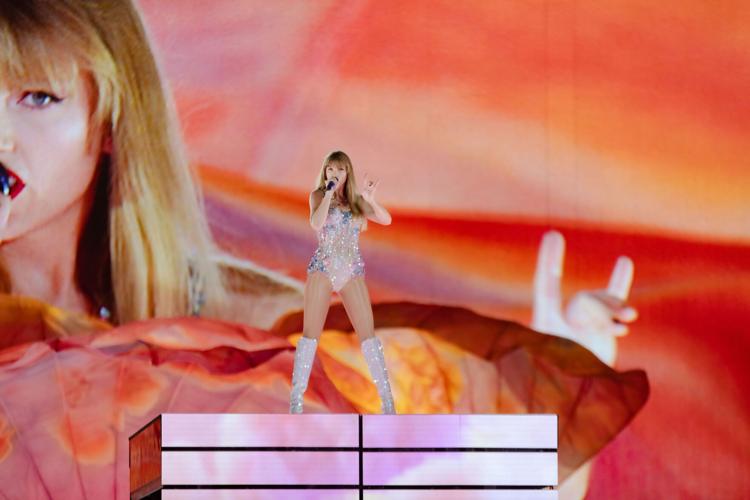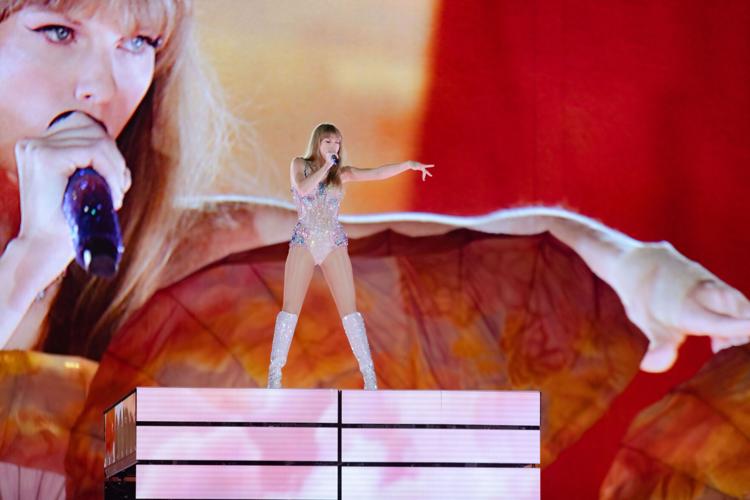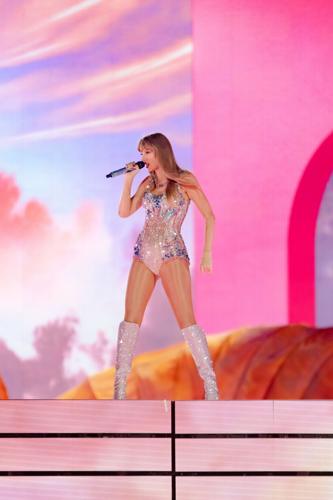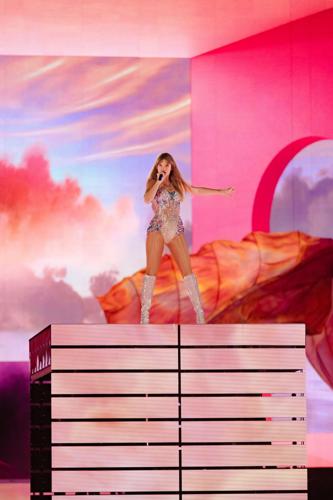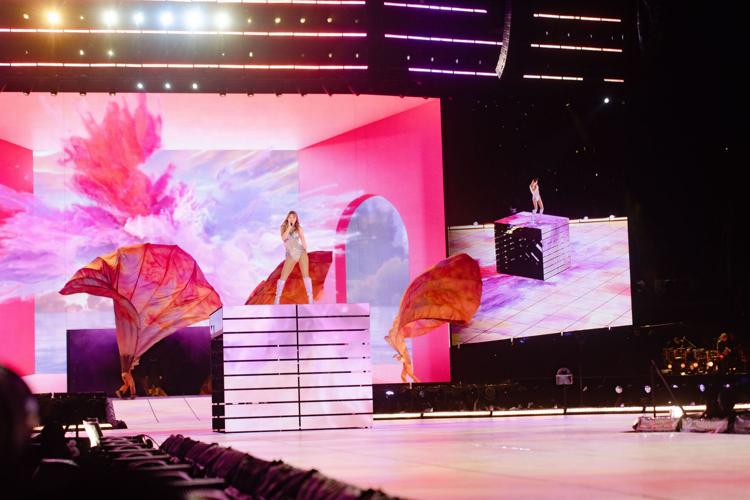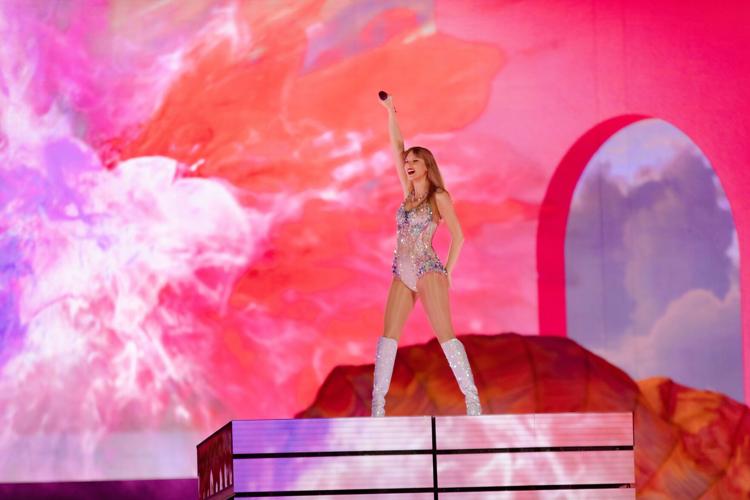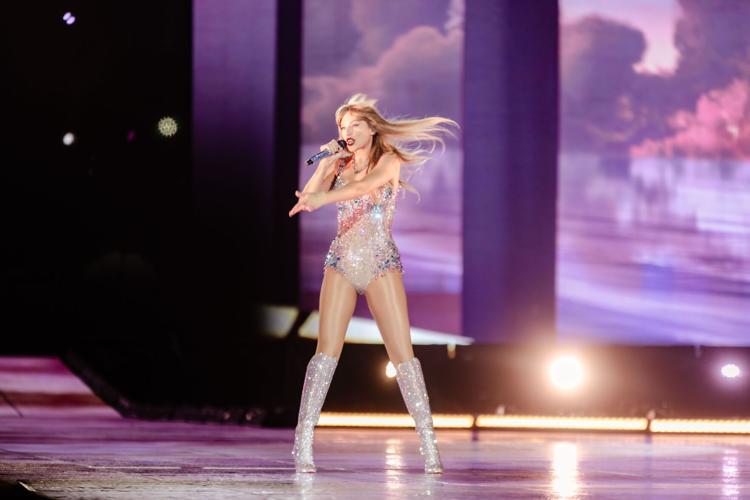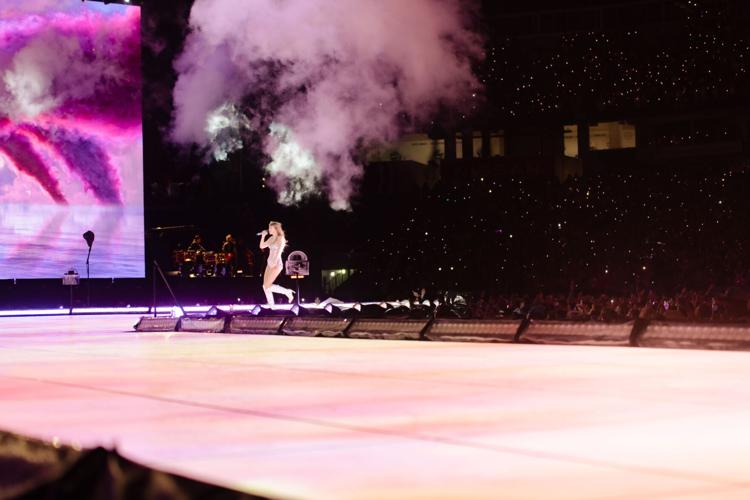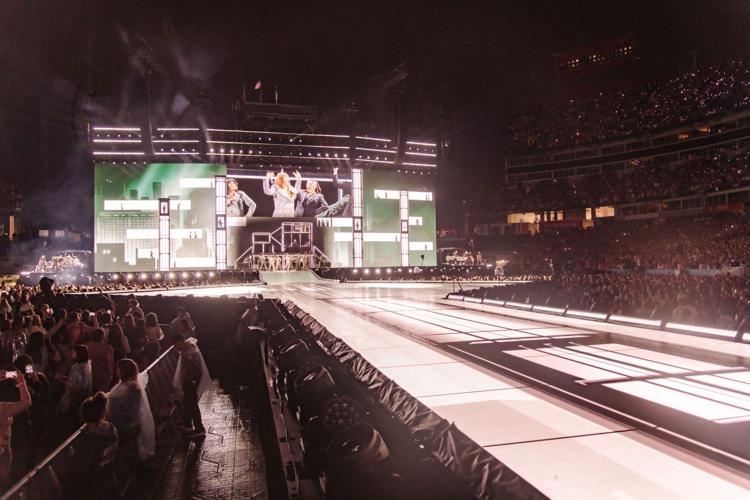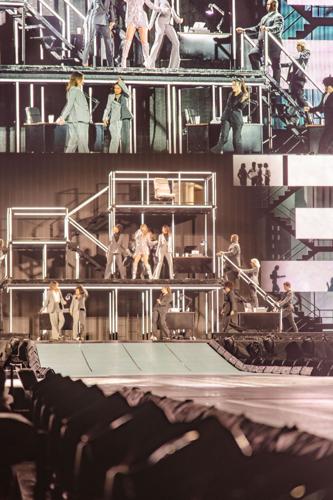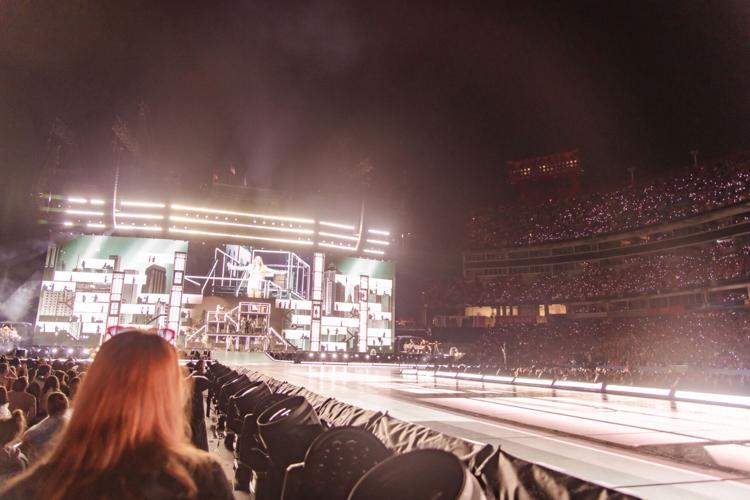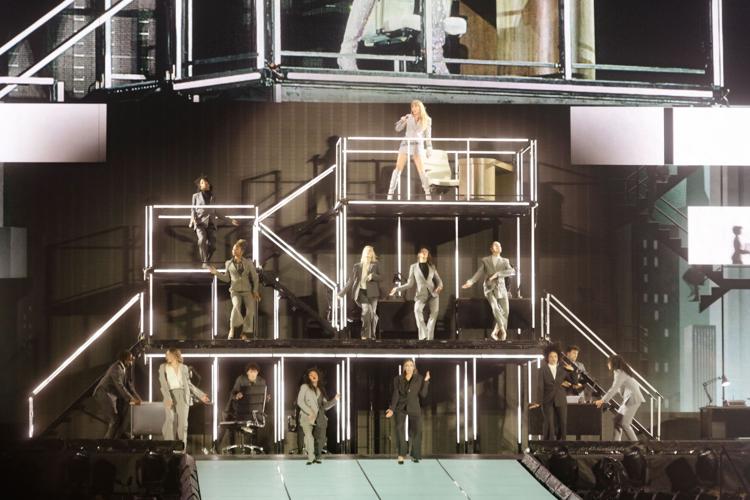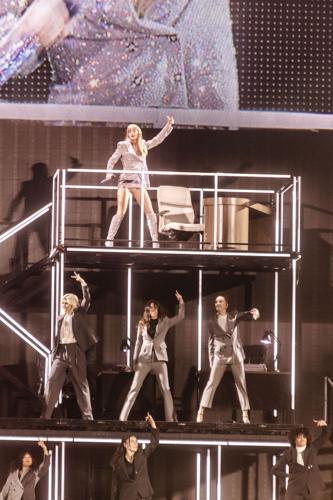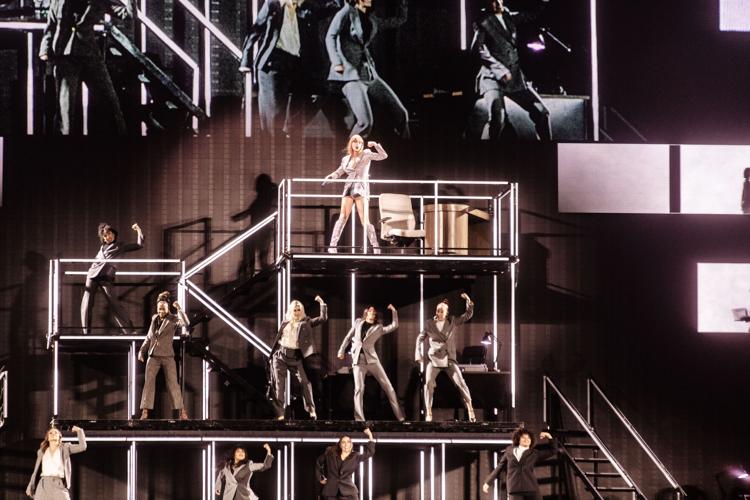 The Spin: Taylor Swift at Nissan Stadium, 5/5/2023
Rain couldn't dampen the Swiftie spirit at Nissan Stadium! Check out our pics from the first night of Taylor Swift's Eras Tour run with Phoebe Bridgers and Gracie Abrams.
Eli Motycka, Hannah Herner