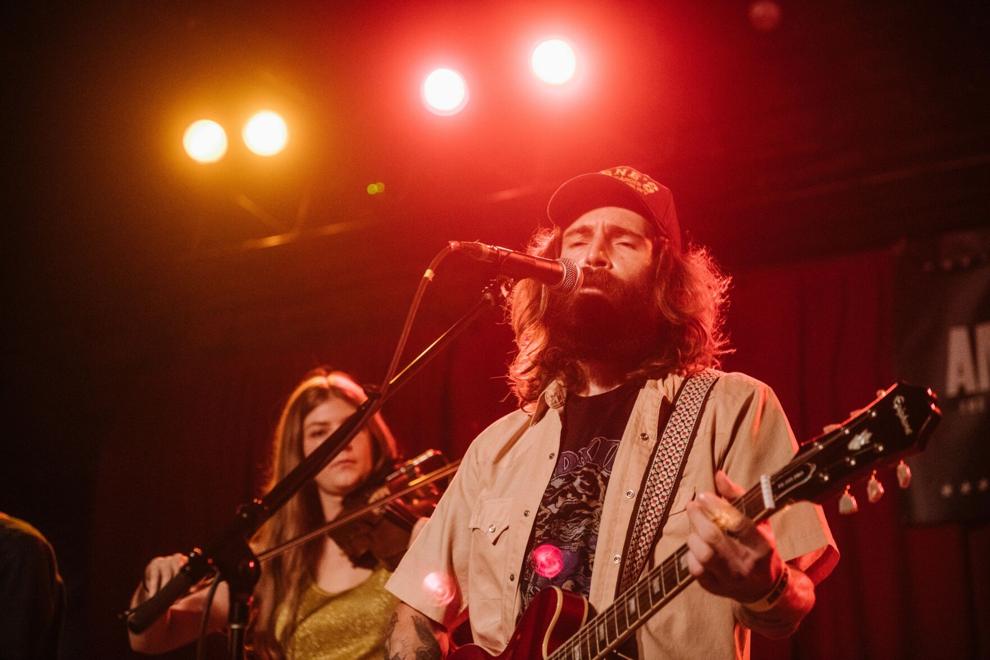 As a light crowd milled about Cannery Row on Friday evening, John R. Miller and his band got tuned up at Mercy Lounge. The group — excellent all around but with fiddler Chloe Edmonstone and guitarist Adam Meisterhans deserving special shout-outs — backed Miller with his guitar on a crop of what country phenom Tyler Childers described to Scene contributor Brittney McKenna as "grown-man songs." Miller, a West Virginian now living in Nashville, explained to McKenna ahead of his recent album Depreciated that a career spent traveling has inspired much of his work.
It's not just seeing how people live in different places, but the way that being on the move makes you long for the feeling of having a home and all of the emotions that radiate out from it. The Depreciated song "Borrowed Time," played early in the set, expertly captured the sentiment by blending a jaunty, easy groove with Miller's weary drawl as he sang: "Gotta watch your hypertension / A heavy heart wears the crown / Don't be too hard on your suspension / As you roll over the ground."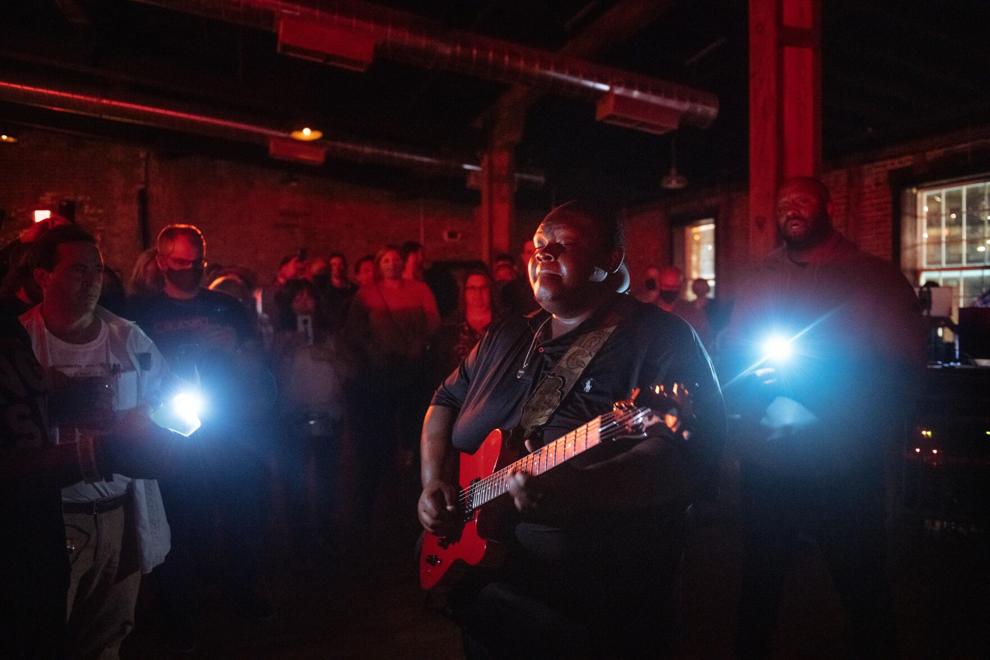 Down the stairs at Cannery Ballroom, stellar young Mississippi bluesman Christone "Kingfish" Ingram peeled off hotter guitar licks during his soundcheck than many other guitarists will play in their main set. Still, some of the most exciting moments in the performance were when things got quiet and he let melodic lines grow gently and organically to tell their own part of the story in the lyrics. That's one of the things that impressed most about Ingram — neither his playing nor his gently charismatic but not-flamboyant stage presence felt designed just to make you take notice, even when he strolled out into the audience mid-set for an extended jam. He and his top-notch band played songs from his recent album 662 (the title refers to the area code for the Mississippi Delta region) that ran the emotional gamut from the danceable titular tune to the melancholy "Another Life Goes By," a song about the long-lasting effects of racist violence.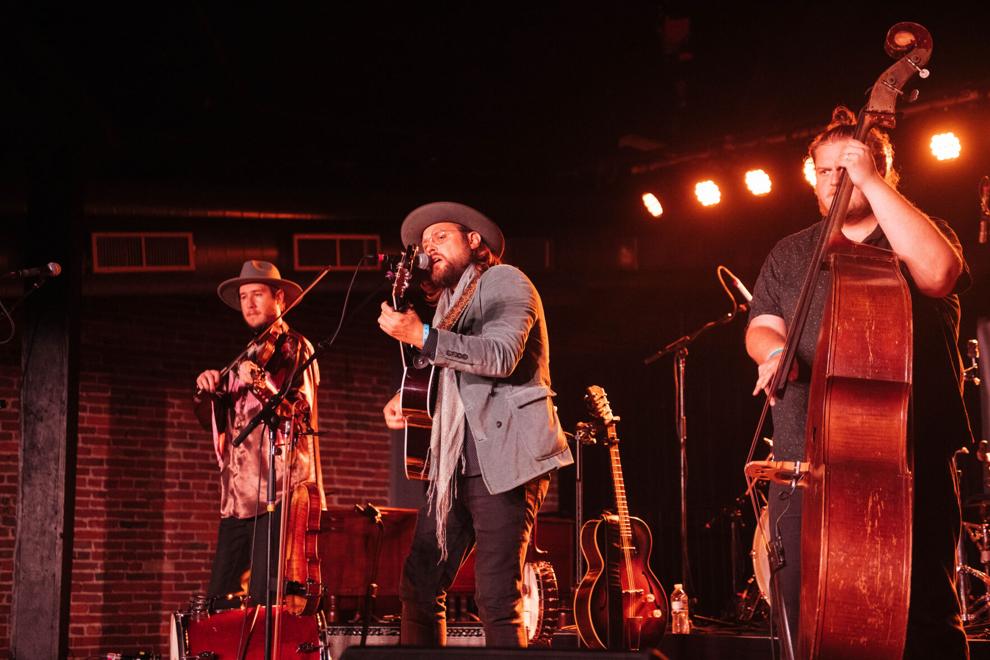 Afterward, Chance McCoy, late of Old Crow Medicine Show, set up as part of a trio. Flanked by a bassist and a fiddler, McCoy sang and played acoustic guitar while keeping the beat with a kick drum. Though they were using acoustic instruments, they focused on playing techniques and subtle electronic enhancements that helped them emphasize the dark edges around their repertoire of string-band-schooled music. It was the kind of tradition-rooted, boundary-pushing sound you might expect to hear at a festival like Big Ears.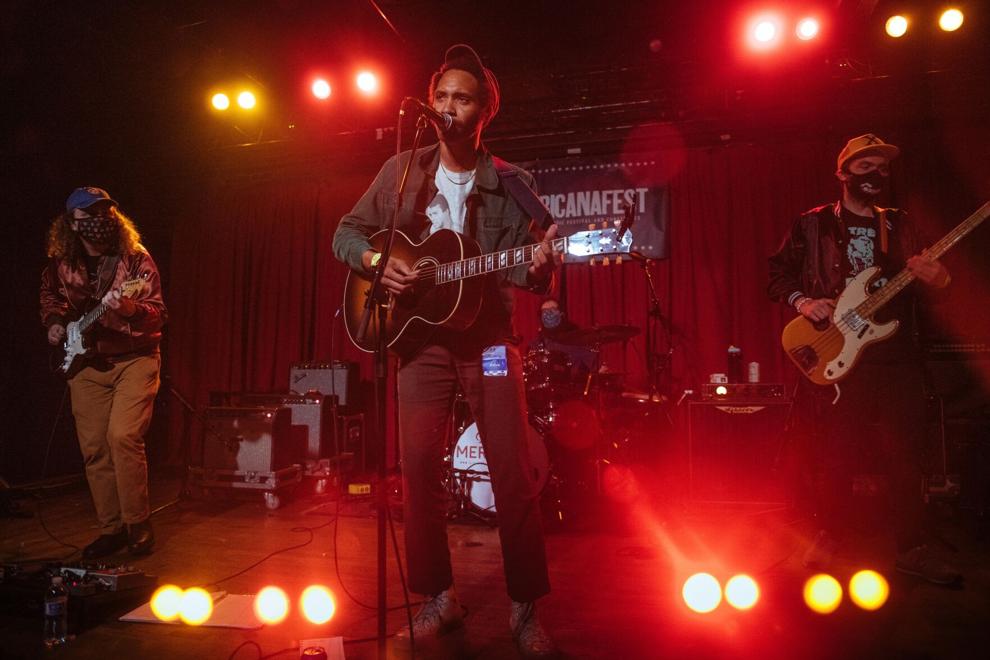 Back upstairs at Mercy Lounge, California folk-rocker Tré Burt — who recently released You, Yeah, You, his second LP for the late John Prine's Oh Boy Records — got settled for one of his last appearances of a busy AmericanaFest week. Backing him up were three ace Nashville players you might expect to see in a small club or at a house show: guitarist Josh Halper, bassist Coley Hinson and drummer Josh Minyard. Burt's voice was nearly worn through, but the near-breaking edge to his rasp felt appropriate on songs that reflect his love for storytelling as well as the exhaustion that comes from constantly having to prove yourself if you're not white.
The wistful "Sweet Misery" was one peak of the set, spotlighting some places where the talents of Burt and Deer Tick's John McCauley overlap. But the emotional highlights were the driving "Under the Devil's Knee," which relays the lives of George Floyd, Eric Garner and Breonna Taylor and their deaths at the hands of police, and the ominous "By the Jasmine," in which a young Black man, minding his own business, finds himself in a confrontation with police who were called to the scene by a white woman. One of the major roots traditions celebrated in Americana is American folk songs that call for social justice. Burt has recently penned two superlative examples, and the genre sorely needs more of them.
With a cool, clear night and a near-capacity crowd at 3rd and Lindsley, Jim Lauderdale eased into his 45-minute set with the aplomb of a master of pop-country. Indeed, Lauderdale has refined his art over the decades, with a cooled-out manner that doesn't hide his considerable chops as a singer, songwriter and bandleader. With the help of a precise six-piece band, he strolled through his set.
Lauderdale is indeed a deceptive performer, because he doesn't seem like he's trying. Underneath his unruffled exterior, however, he communicates heartbreak and joy. He sang four songs from his excellent recent full-length Hope, which may be his finest album to date. His songwriting has always been sharp, but Hope is a great record that takes the usages of 1970s pop-rock-country and translates them into COVID-era Nashville, with a little Leon Russell and Grateful Dead thrown in for good measure. The Hope song "Mushrooms Are Growing After the Rain" used chord changes that evoked the Dead, while another song from the album, "The Opportunity to Help Somebody Through It," was equally even-handed.
Lauderdale and his band swung through a few rockers, too — they turned "King of Broken Hearts" into a set piece that defined country-rock as an amalgam of the styles of George Jones and Gram Parsons. Ultimately, what was most impressive about the set was Lauderdale's unforced, emotive singing. On the aforementioned "King of Broken Hearts," he even did a few Jones-like curls and turns, but he also sounded as casual as Parsons himself. His set was one definition of Americana, since you couldn't quite place it by its stylistic hallmarks. All you could say was that it was very good, and filled with what came across as love for the way the music can cross boundaries.
It seems slightly unlikely, but singer-songwriter Aaron Raitiere, who followed Lauderdale's finely detailed set with a selection of his blithe tunes, co-wrote a Grammy-winning tune for the 2018 movie A Star Is Born. A native of Danville, Ky., Raitiere won the award for "I'll Never Love Again," which is featured in the Lady Gaga vehicle. Onstage, Raitiere came across like a downhome version of, say, Shel Silverstein or Roger Miller. Holding his acoustic guitar high on his chest, he sang about quotidian hassles in a novelty-country voice.
One song was about a backwoods savant who nurses single-wide dreams in a double-wide world, while two songs found him addressing himself to ex-girlfriends whose bad habits taught him how to live in the crazy, modern world. Another song — most of his set was drawn from what he told the crowd was a forthcoming album — took on homelessness. During that time, his jokey manner failed him, since the tune seemed to turn that dire human condition into something that has a raffish, endearing side. It was a rewrite of Miller's classic "King of the Road" that mentioned eating cold soup out of a can, sleeping under the stars and drinking whiskey.
Raitiere's best moment was his rendition of his "Everybody Else," which he released earlier this year. He came across as an everyman who just happened to have visited Los Angeles and written profitably for the movies, and his anti-singing worked well. He made the afterlife seem like a gathering of like-minded guys, since the song is about how all of us will end up in the same place. It wasn't exactly art, but it was funny. Let's hope Raitiere, who has written hits for all manner of country singers, will continue to develop — we definitely need more big-hearted humorists these days.
Sierra Ferrell has become a star in the Americana firmament, and that's how she appeared at 3rd and Lindsley. One of the things that makes her a star is her focus. She sings in a voice that is simultaneously sultry and goofy, and her music nods to 1950s country and 1930s pop-jazz with a rhumba edge. Backed by a drummerless band — mandolin, stand-up bass and violin — she commanded the stage. She sang songs from this year's album Long Time Coming, and she transcended the retro stylization her music uses as a defining principle. That album's "Why'd Ya Do It" works off a classic minor-major musical trick, and like all of her tunes, it swings.
Her band ghosted her vocals with true finesse, and her tunes really are jazzy, in a certain sense that has little to do with jazz as it's usually defined. Ferrell is not an improviser, but she is a stylist who allows her instrumentalists to fire off terse licks that color the performances. At moments, Ferrell & Co. even sounded a little weird. While the aforementioned tinge of rhumba is one common thread, some tunes in her catalog work off the timeless ricky-tick of folk music. Mostly, though, Ferrell's music is heartfelt and lovely, and a little sentimental. That's great — perhaps her most effective tune was "West Virginia Waltz," another song from Long Time Coming. The audience swayed to the rhythm, and you didn't have to be from West Virginia, or the South, to feel the pull of place.
AmericanaFest: Christone 'Kingfish' Ingram at Cannery Ballroom, 9/24/2021
With Chance McCoy, also at Cannery, plus John R. Miller and Tré Burt at Mercy Lounge