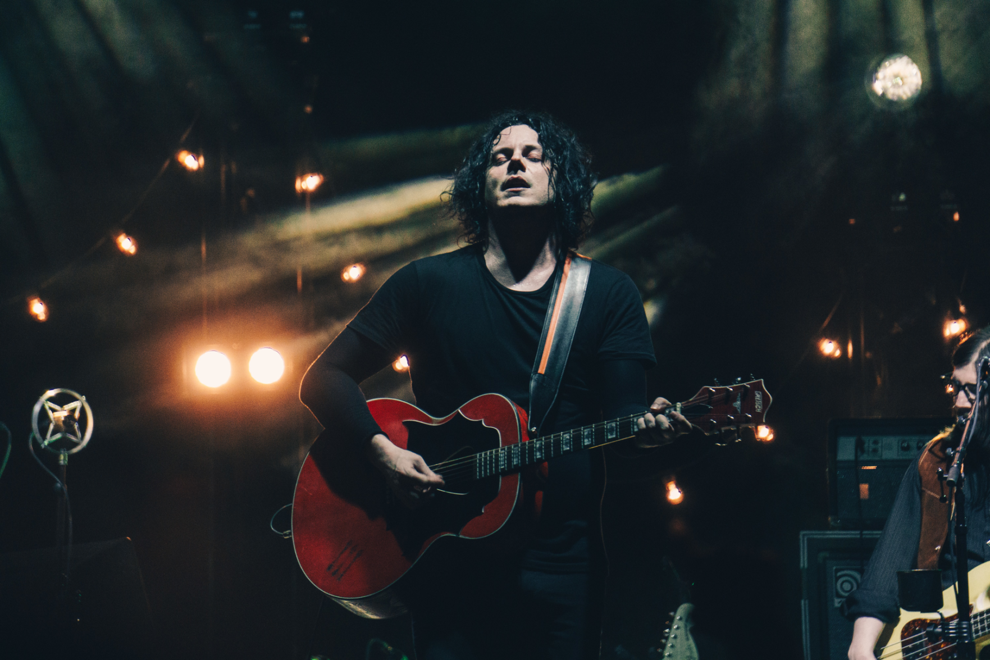 Last month, Jack White announced the release of two full new albums: Fear of the Dawn, due in April, and Entering Heaven Alive, set for July. This morning, the rock 'n' roller, Third Man Records label head and multifaceted designer spread the word that he has an extensive international tour planned for the spring and summer.
The jaunt, called the Supply Chain Issues tour, kicks off on April 8, which is release day for Fear of the Dawn. That'll be the first of two back-to-back shows at Detroit's Masonic Temple Theatre, a landmark venue that White helped save back in 2013. A couple of weeks later, the road show will pull into Music City for a two-night stand at Ascend Amphitheater on April 30 and May 1.
Tickets for all dates on the tour go on sale next Friday, Dec. 17, at 10 a.m. local time. Support acts and ticket prices haven't been announced yet, but White's website has ticket links and other details. Also, a special side note for TMR-heads in the audience: A tricolor 7-inch (pictured below) featuring "Taking Me Back," the song whose two unique versions bookend the two albums, has been pressed. You'll only be able to snag copies of that in person at Third Man's storefronts in Nashville, Detroit and London starting tomorrow, Dec. 11.