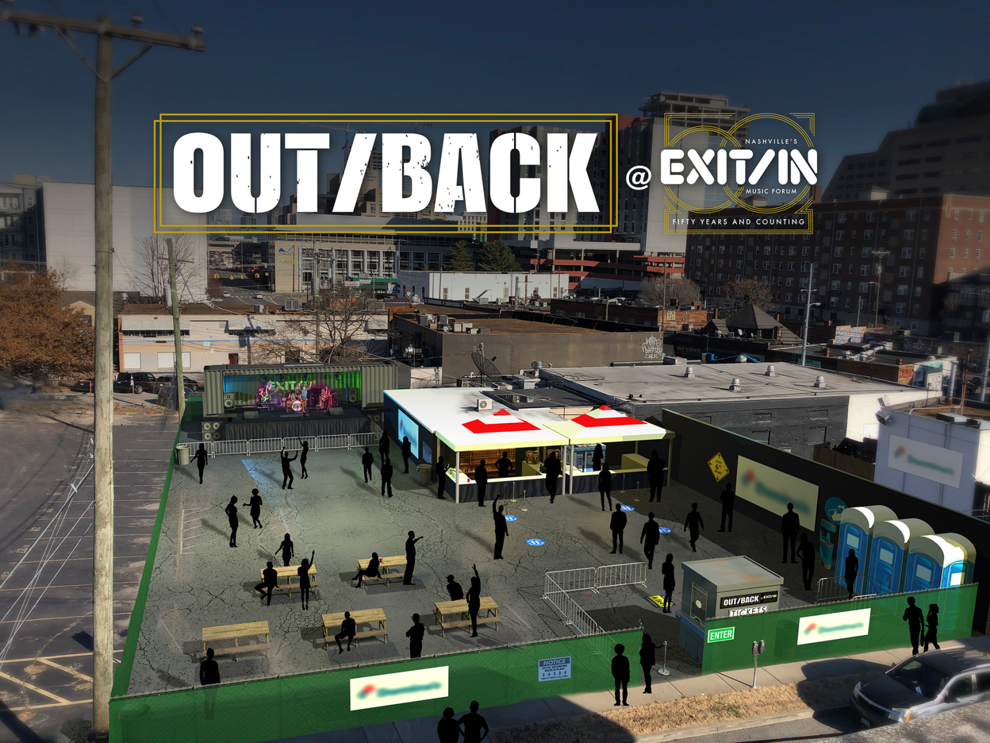 Aside from a brief performance during an April 7 press conference, there hasn't been live music that the public could see at Exit/In since March 2020. The historic club celebrates its 50th anniversary this year, while the business owners maintain their effort to purchase the property the club sits on. Meanwhile, there are finally shows you can see in person on the books. The Exit/In crew has announced a series of outdoor concerts called Out/Back for June, to be held in a space behind the club and its sister bar Hurry Back — not far from the former entryway that gave the venue its name. 
On the heels of their new LP There's Always a Story, Bay Area roots-pop outfit Midnight North kicks off its tour of the Southeast (now there's a phrase you haven't heard in a while) with the first Out/Back show on June 2. Local rock outfits like Taco Mouth and South of Eden are playing other dates, as well as girl-group-inspired trio The Shindellas. Though more is to be announced, the last of the currently listed gigs is a hip-hop show featuring the great Daisha McBride and Reaux Marquez with DJ Walt. Per a Facebook post from Exit/In, here's the full current lineup:
June 2: Midnight North w/Mike Miz
June 3: The Sacred w/Taco Mouth & Beyond Here
June 9: The Shindellas and special guests
June 17: South of Eden and special guests
June 23: Teenage Bottlerocket w/MakeWar
June 30: Hip-Hop on Elliston feat. Daisha McBride, Reaux Marquez & DJ Walt
Tickets haven't gone on sale yet, but will be available soon via the Exit/In website. Already posted, however, is
a rundown of COVID precautions
that will be in place.