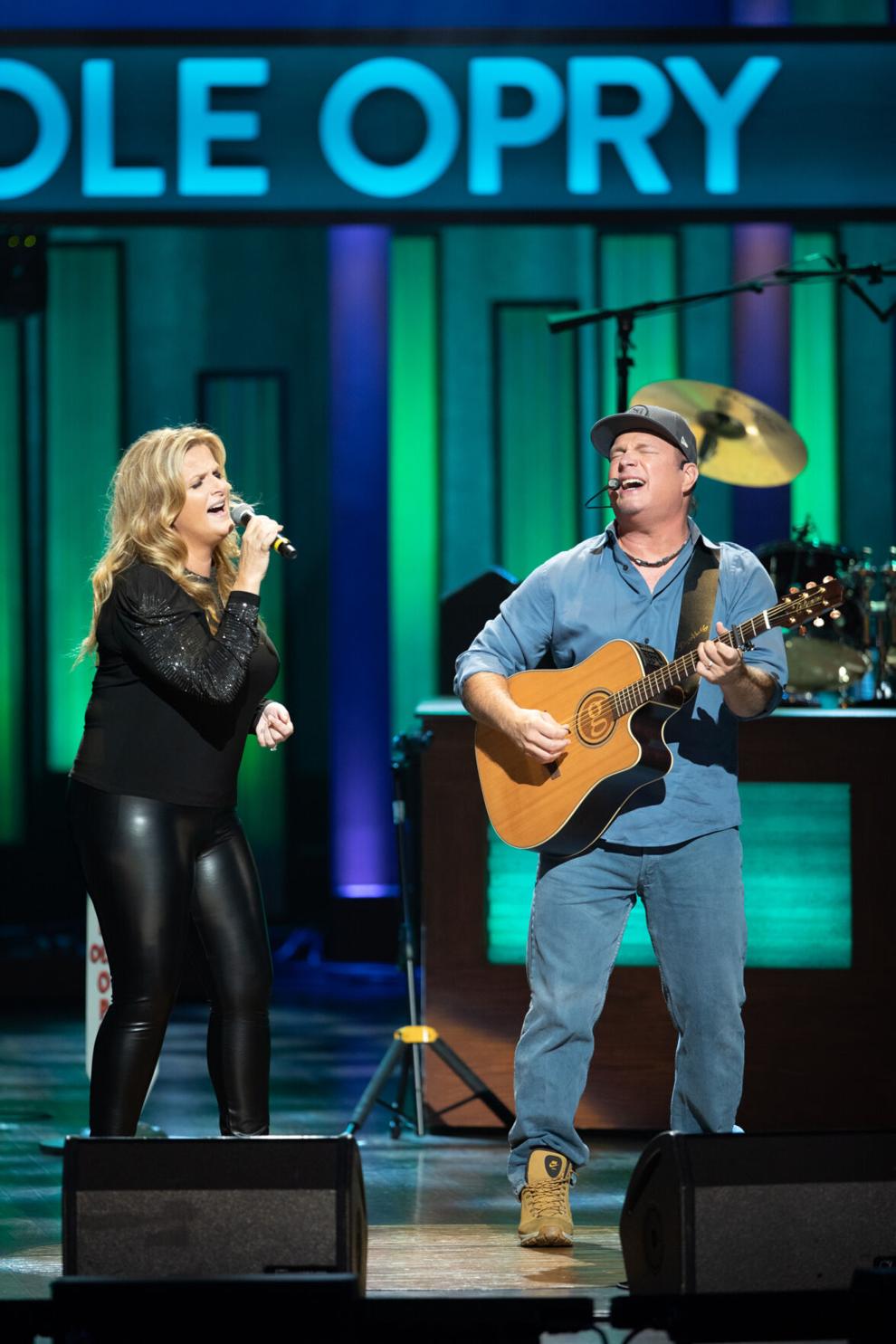 Just a few weeks ago, severe flooding devastated Humphreys County and the town of Waverly, claiming the lives of 20 Tennesseans and destroying more than 200 homes. Monday night, a sold-out crowd packed into the Grand Ole Opry House for Loretta Lynn's Friends: Hometown Rising, a benefit concert for those affected by the disaster with proceeds going to United Way of Humphreys County.
The Aug. 21 floods reached Loretta Lynn's Ranch in Hurricane Mills, a popular tourist spot in the country legend's adopted hometown that features a museum, event space and campgrounds and has hosted the Tennessee Motorcycles and Music Revival festival. Wayne Spears, ranch foreman and longtime family friend of the Lynns, was among those who died in the flooding. Lynn herself was not in attendance for the concert, and has mostly stayed out of the spotlight since suffering a stroke in 2017. In a video, she recalled just how much of an impact Spears left on everyone who knew him or interacted with him at the ranch. "He was always our cowboy," she said, clutching a framed photo of Spears in her hands. 
Lynn's own impact on every performer was apparent, with multiple artists referencing heartfelt voicemails the 89-year-old singer-songwriter left earlier in the day for each of them, thanking them for participating. Among those was Luke Combs, the first performer of the night, who went on to explain just how close to home the flooding was for him. While he was on tour, his property manager called him to warn him that conditions were deteriorating rapidly.
"He said, 'Man, things are pretty bad out here,' " Combs explained. "He sent me a video of the road that we live on and I couldn't believe it. I started getting on my phone and seeing all the devastation that had happened out where I live. When I got the call from Loretta, I said, 'Whatever I need to do, I'm there. I want to help.' "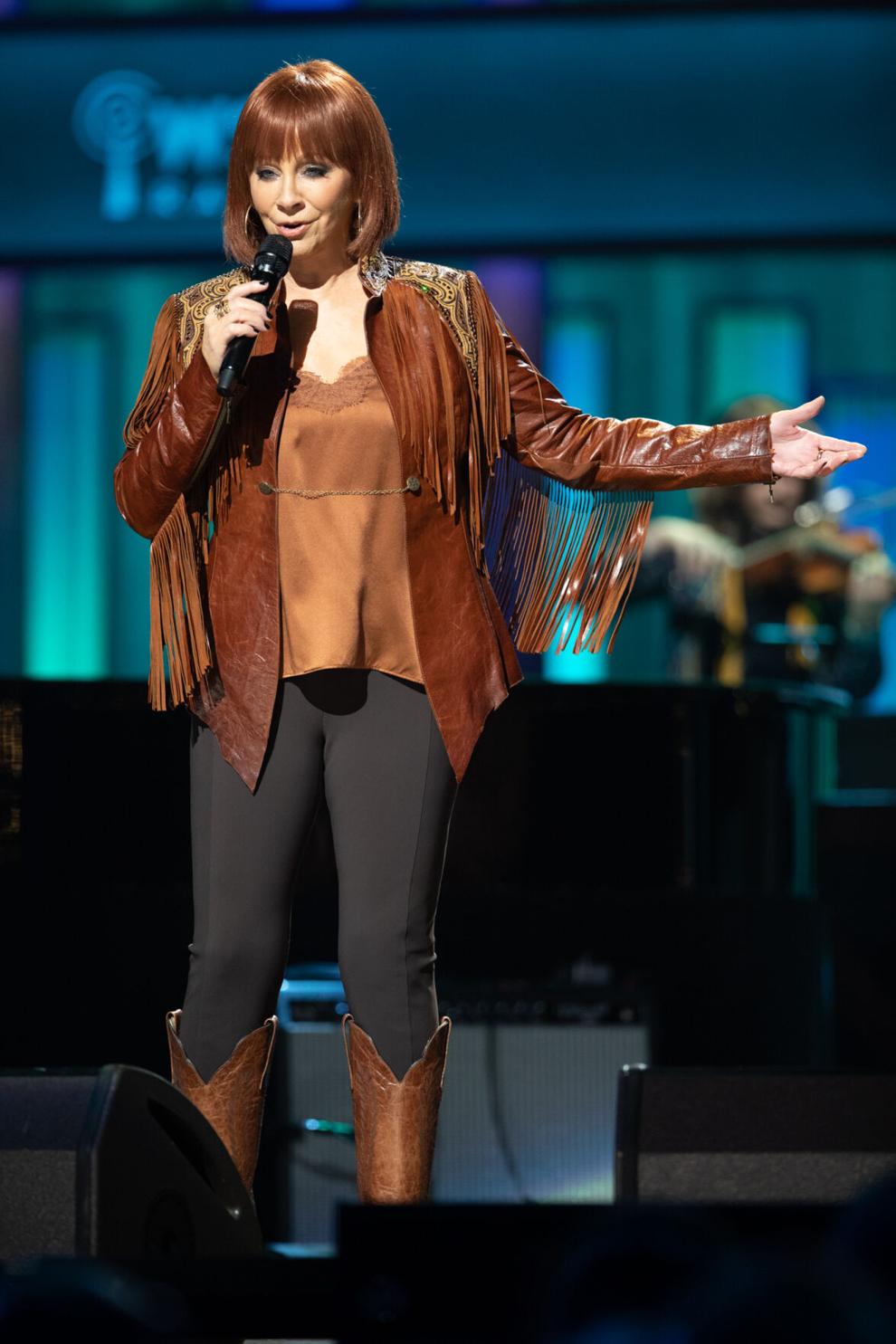 "When Loretta calls, we come running," Reba McEntire told the crowd between a slowed-down rendition of her 2001 single "I'm A Survivor," a track which just recently went viral on TikTok, and her 1990 hit rendition of "Fancy." 
During his short appearance, Luke Bryan explained to fans that he'd spent his pandemic downtime learning to fly a helicopter. In the hours after the storm hit Middle Tennessee, he and his assisting pilot flew toward Humphreys County to see the flooding's impact firsthand from above. 
"I saw what you guys were dealing with and I just said a prayer," Bryan said. "It was hard to watch."
The video packages that played between sets brought home the true human impact of the storm. Humphreys County sheriff Chris Davis earned a standing ovation for his leadership and bravery during the aftermath and recovery process. A moment of silence followed a slideshow with photos of everyone who died in the disaster.
Immediately following the tribute, Chris Janson took a moment to personally pay tribute to Davis and the flooding victims before performing his uplifting tune "Good Vibes."
"When you see your friends and neighbors hurting, it gives it a whole new perspective, and I hadn't seen it like I saw it there," Janson said, tears filling his eyes.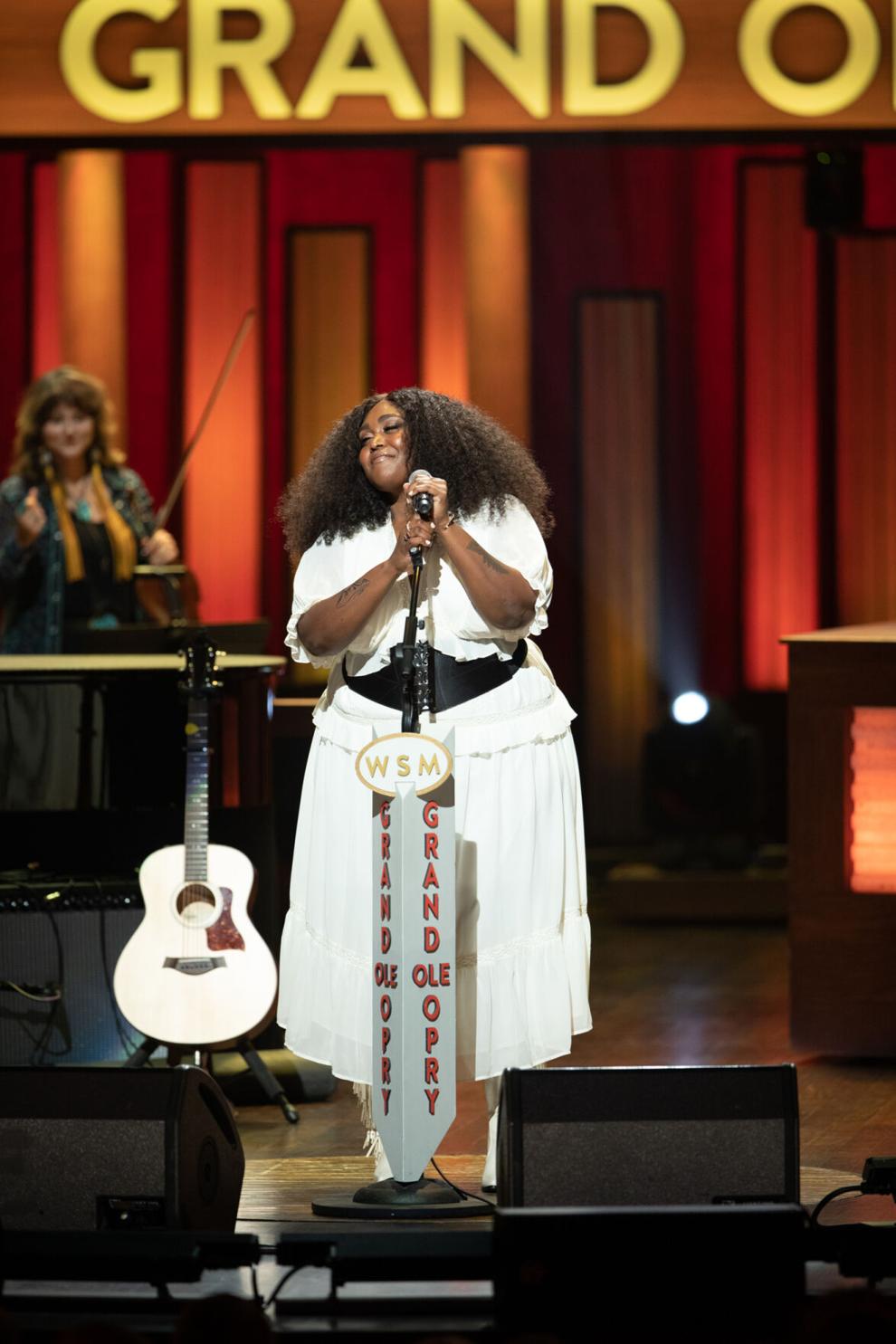 Alongside these emotionally charged moments, two of the country music's newest stars supplied some of the most uplifting performances of the night. Brittney Spencer flawlessly took on Lynn's classic hit "You Ain't Woman Enough (To Take My Man)" before sharing her own powerful single "Compassion." Known for his edgy production and collaborations with heavy hitters like Sam Hunt and Mickey Guyton, country-trap singer-songwriter Breland impressed with his solo rendition of his current single "Cross Country."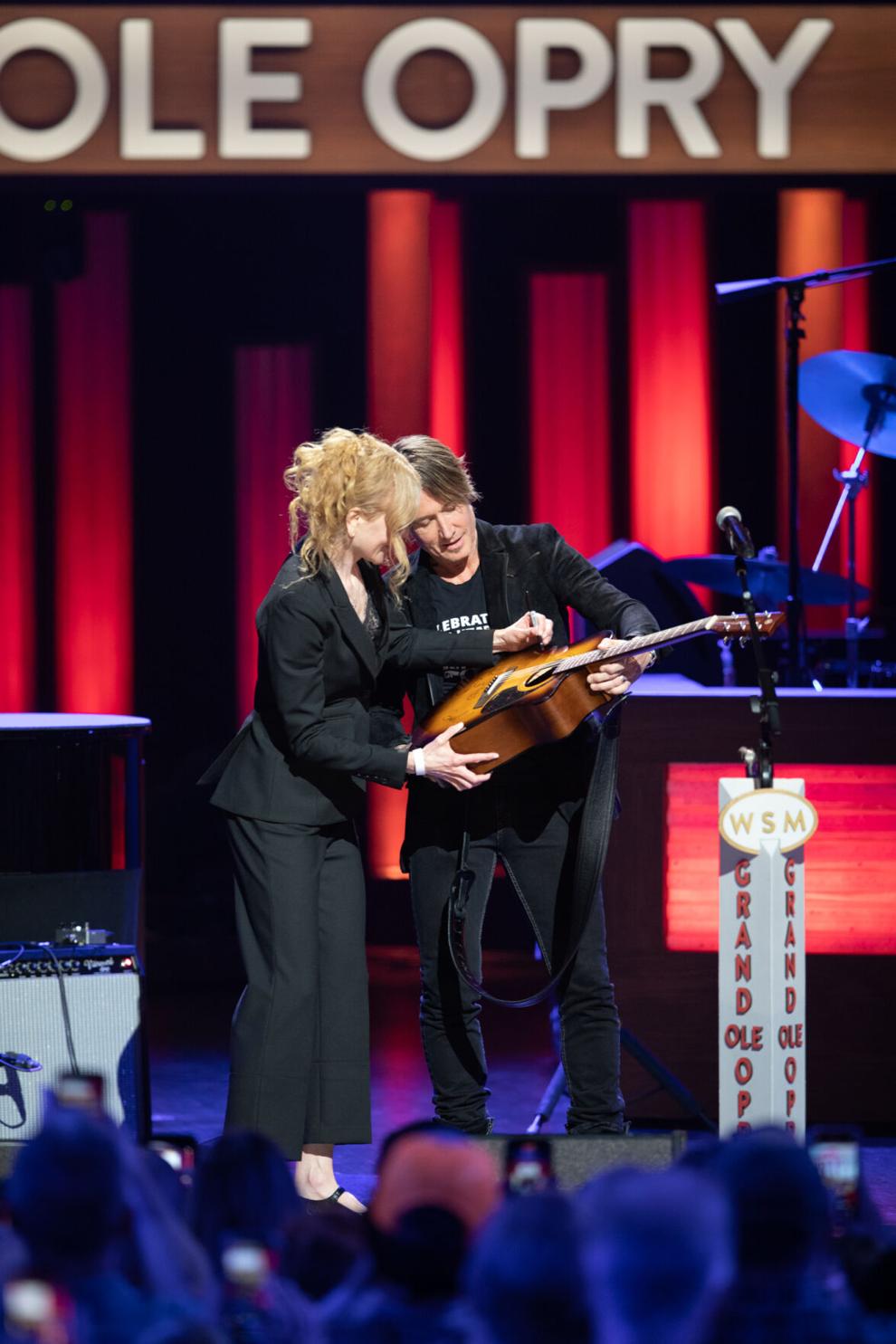 After rolling through his own hits "Blue Ain't Your Color" and "Wasted Time," Keith Urban invited Breland back onstage for a heartfelt take on Bill Withers' "Lean on Me." Folks probably weren't expecting an appearance from acclaimed actress Nicole Kidman, who happens to be Urban's wife, but she surprised the room by excitedly joining the pair on stage to autograph a guitar that will be auctioned off for charity.
Heading into the homestretch, Garth Brooks — who headlined an astonishing 10-night run of benefit concerts after the 2010 Nashville flood — and Trisha Yearwood came out for a dual headlining performance, focused appropriately enough on husband-and-wife duets. After they rolled through abbreviated versions of Lynn and Conway Twitty's "After the Fire Is Gone," George Jones and Tammy Wynette's "Golden Ring" and their own "Whiskey to Wine," fans were treated to Yearwood's trademark hit "She's in Love With the Boy" and Brooks' forever karaoke-staple "Friends in Low Places." It was a brief but high-spirited appearance, tiding fans over until Brooks reschedules his Stadium Tour; the Nashville stop was rained out, and then the entire run was ultimately canceled due to the pandemic. 
If there's one thing that the country music community knows how to do well, it's a charity concert. While the evening mostly followed the predictable format of a televised fundraiser, the event successfully refocused attention on those who will need our help for a long time to come. (The final tally of funds raised hadn't been released at press time.) At a time when few things seem hard to define as "normal," seeing country artists banding together for others in a time in need was a welcome reminder of the strength of music communities.