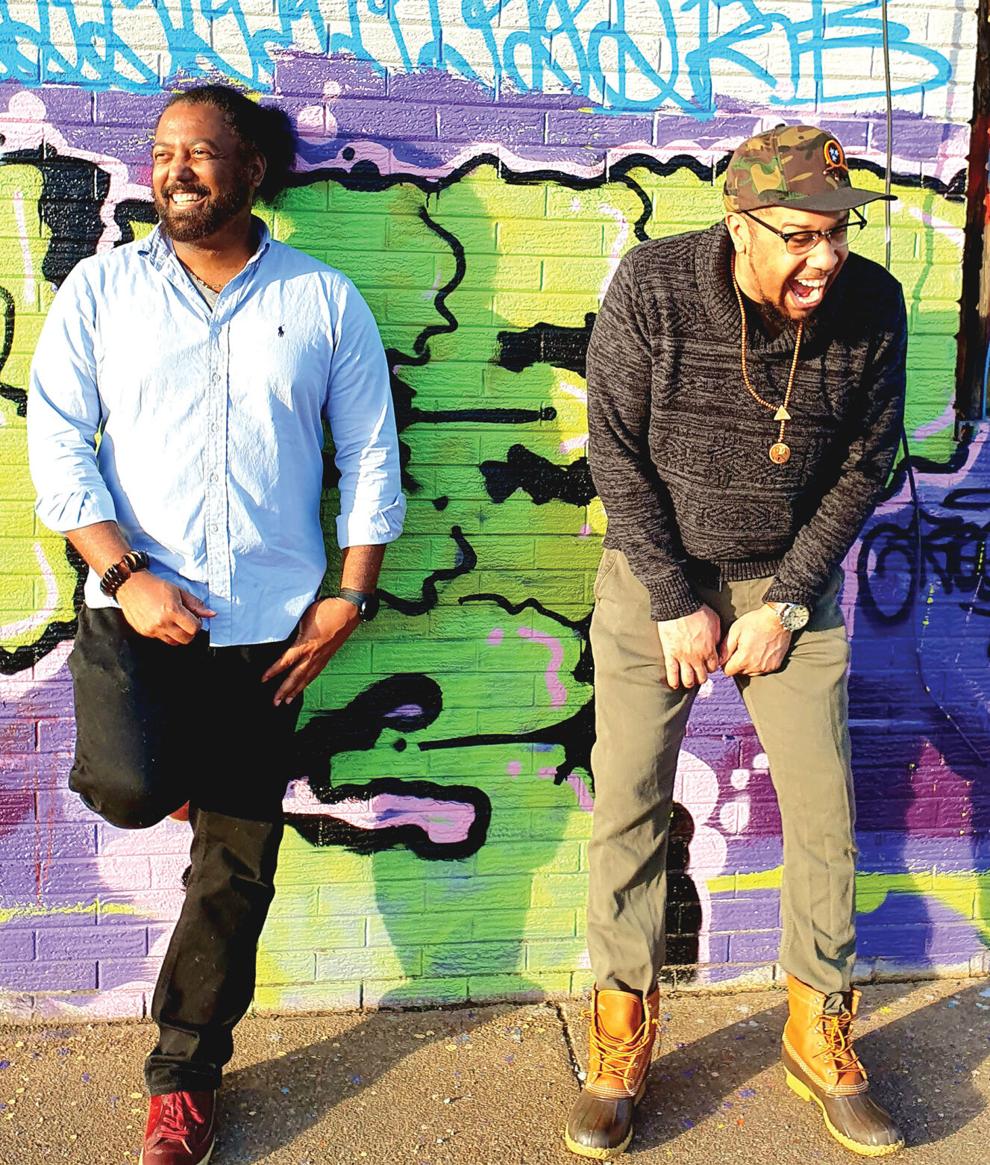 It started with some simple questions about a warehouse party. Then it turned into a unicorn: a story at the intersection of culture and real estate that is inspiring rather than infuriating. 
I went looking for amapiano, a relative of Afro House, which is itself a South African evolution of the Chicago-originated dance music style. It's a deep and beautiful spin on the sound, bass-forward and sublimely cosmopolitan. I reached out to Shon Harmon, one of the promoters of a recurring amapiano party in North Nashville, whose next installment is set for Saturday.
"Cool, our building is a hell of a story too," Harmon says. Building? In my experience, warehouse party promoters are a little more hush about those situations. 
"Yeah, man," he continues, "Nashville Mural Tours has added us to their tours. We have the L&P Silkscreen building on Buchanan Street. That's where the parties are as we wait for reno to start. We also let the Norf Art Collective tag the building, so the whole outside is a mural." 
Oh, that building. A few days later, I'm on a conference call with Harmon and Jordan Harris, his business partner in a newly formed company called H2 Hospitality that will set up shop in the building at 1410 Buchanan St., opposite Elephant Gallery. Harris, a Nashville native who recently returned from a long stint abroad, is the son of the late Yusef Harris, who died in January 2022. The elder Harris launched Alkebu-Lan Images, a North Nashville bookstore that has been a community cornerstone for more than three decades.
"I was living in London for about 12 years and originally came home thinking I needed to help my dad figure out how to retire," says Harris. "But then I came home and I realized the business had been doing pretty well the last few years. So I started looking — I just flipped over from 'for rent' to 'for sale,' and I saw this space, and on Buchanan Street.
"Our business was already a community business," he continues, "and so we were already kind of sensitive to how North Nashville is changing and evolving. We bought the building and it was like, 'All right, we're gonna buy this and we're gonna figure it out.' "
While North Nashville has a legacy as one of America's great cultural centers, it has suffered from generations of maleficence and indifference, from institutions running the gamut from local banks to the federal government. That has resulted in the neighborhood and its residents getting the short end of the stick when it comes to investment, in such a way that the North Side is at risk of losing its identity without careful caretaking of development moving forward.
In 2013, Harmon founded SmoQe Signals BBQ. Sadly, he had to close his East Nashville brick-and-mortar in August 2020 amid the pandemic-induced Great Restaurant Die-Off; he still does pop-up events and catering, but returned to a day job in the corporate world. He stopped in at Alkebu-Lan Images prior to Yusef Harris' passing, and was surprised to not find him there.
"I didn't even know Mr. Yusef had a son," says Harmon. "Jordan was like, 'Hey, aren't you the guy that does the barbecue?' A couple of days later he had me meet him over at the building. … The project has continued to grow, and the ceiling for the project has continued to grow. And instead of renting, we've created a hospitality company now, and we're partners."
For now, Harris and Harmon's company is using its blank canvas to bring expansive sounds to the neighborhood. The plan for the buildout includes a return of SmoQe Signals as a brick-and-mortar as well as office and storage space for Alkebu-Lan Images. But once those basic needs are met, the sky's the limit for options with this space.
"I think the big challenge is just really trying to scale our vision to the opportunity," Harris says. "Where business is in Nashville, you really have to think big. Instead of trying to do things small and go from small to large, the best path is to really take a swing up front."