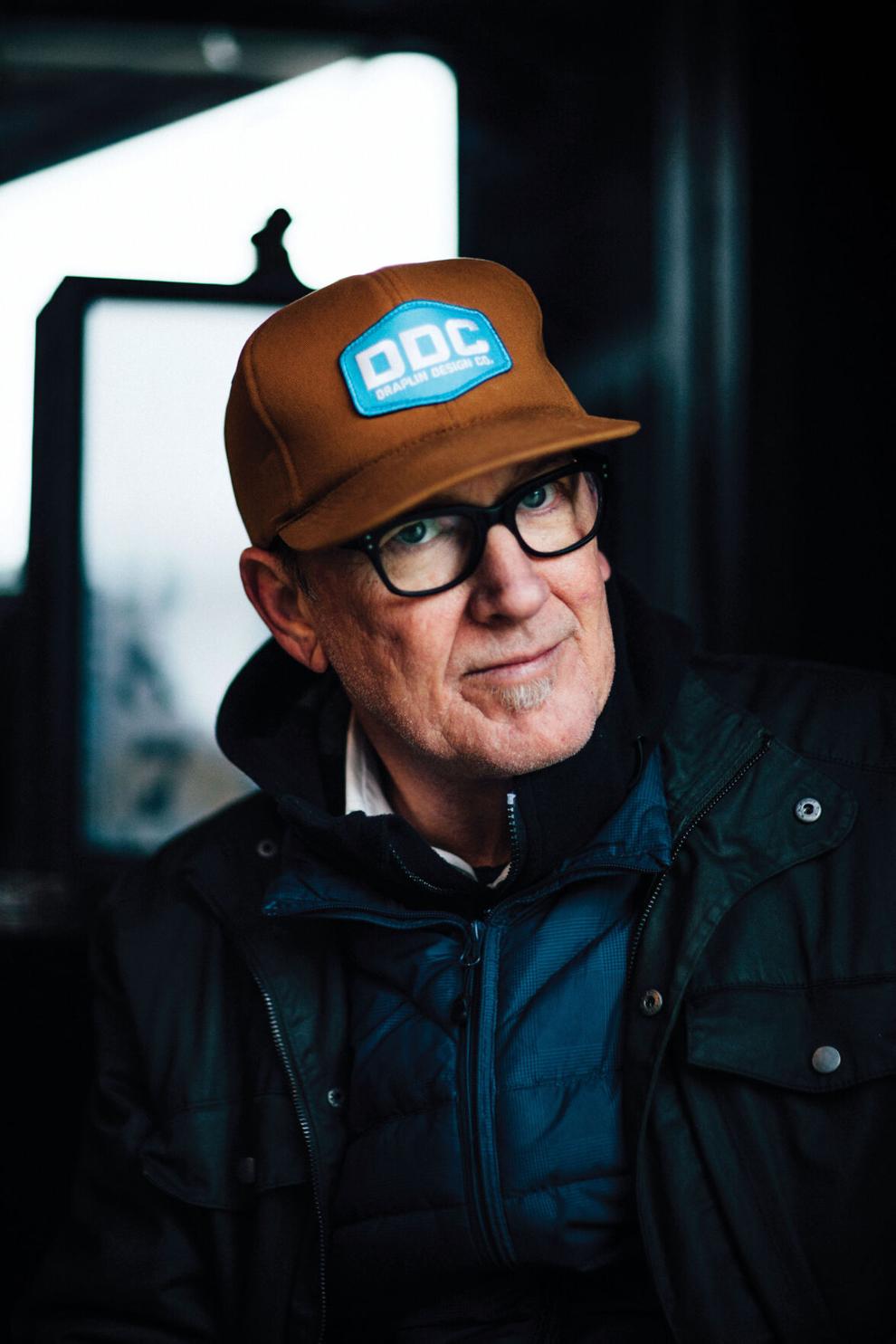 I last caught up with Kurt Wagner on the Scene's behalf in 2019, getting the lowdown on Lambchop's then-new album This (is what I wanted to tell you). Quarantine did nothing to dull the iconoclastic Nashville singer, songwriter and bandleader's edge. The Bible, out Friday via the band's longtime home Merge Records, is Lambchop's third release since then, following a 2020 covers collection called Trip and last year's piano-via-guitar-driven Showtunes.
To make The Bible, Wagner's creative compass guided him to a disused paint factory in Minneapolis' North Side. There, he and producers Andrew Broder and Ryan Olson wrote, arranged and recorded the 10-song collection during the summer of 2021, with that city still simmering one year on from the protests over the murder of George Floyd and subsequent nationwide calls for social justice.
This complex, powerful environment instills in The Bible a deep heaviness but also a sense of renewal. Its emotive piano swells, heart-catching strings and Wagner's quivering vocals carry the weight of a fraught several years. The Lambchop main man, who turns 63 this year, recently took a break from readying an epic release event at Minneapolis' Walker Arts Center — replete with a 19-piece ensemble of Twin Cities players — to reconnect via phone.
---
Who exactly are Ryan Olson and Andrew Broder?
Ryan's a producer who does all sorts of wild things — everything from Swamp Dogg to Third Eye Blind. Ever heard of Marijuana Deathsquads? [Laughs] Andrew had a band called Fog, and recently produced this record, Niineta, by Native singer-songwriter Joe Rainey. It's amazing. Revolutionary. Creates a whole new genre, honestly.
Describe the atmosphere in Minneapolis during recording.
There was a wildness in the air, and we tried to bring that into the music. I wrote the songs with Ryan and Andrew, and let them produce. That's significant. Most Lambchop records are not collaborative like that. Actually, they never are. It's as much creative control as I've ever surrendered. And they knocked it out of the park. [Certain] ideas took a while to convince me — [on] "Gimme Your Love," namely — but I came around. It was important for me to see what can happen when I hang back.
In the liner notes, you mentioned writing "A Major Minor Drag" the day Gift of Gab from Blackalicious passed away. Loved that group. A hip-hop gateway, for sure.
Absolutely — they were great. He died the day I was writing lyrics for that song.
It always surprises me where you draw from.
I try to incorporate the here-and-now into the lyrics, whether it makes sense now, or later — or never. You're reading a book, pause, look up and leaves are falling, wind is blowing, something in the natural world is happening. Then you look back down. You've been to live outdoor shows. The birds are chirping. An incidental sound is ringing in key with the music. It's magic. Whatever that feeling is, I try to satisfy it.
The closing song's title "That's Music" — that's a reference to Ira Kaplan from Yo La Tengo?
Yeah, it's something he once said on his WFMU show. Kind of self-explanatory. [Laughs]
The story behind calling this thing The Bible, please.
Well, it's catchy. It grabs your attention. Somehow, no one had claimed it, which shocked me. Kendrick Lamar could put out The Bible and everyone would be like, "That's fucking amazing!" [Laughs] I do believe this record is special, though. It needed a memorable title.
Are you friends with Low?
I know Alan [Sparhawk]. They've always been artists, always moved forward. That's come through since day one, and they don't stumble much. Love their recent work especially, with B.J. Burton — Double Negative, and [Hey What]. B.J.'s one of the great producers. Him and Ryan, they're very competitive. They're also good buddies: tight, friendly, the nicest fuckers you ever met. They draw from each other's wells. That's the scene here. It's beautiful. It's not Nashville. [Laughs] The way Nashville felt in the '90s, though — in my little world, at least — that's how it is here, now.
Have you talked anybody from Minneapolis into moving to Nashville?
No — why would they do that? [Laughs] I love Nashville. It's my home. I grew up there, and will probably die there. But the cost of living is lower up here. The horrors of gentrification exist in pockets, but its soul's intact. There's neighborhoods that are predominantly Native. The history of activism runs so deep — so many avenues to go down. It's inspiring to be around.
Damn. Are you thinking of getting a place there?
[Laughs] I lived in Bozeman, Mont., for three winters when I was in grad school for sculpture and fine arts in the early '80s, so I know what that's like. I'm not ruling Minneapolis out, though. Summers are nice, and right now it's perfect.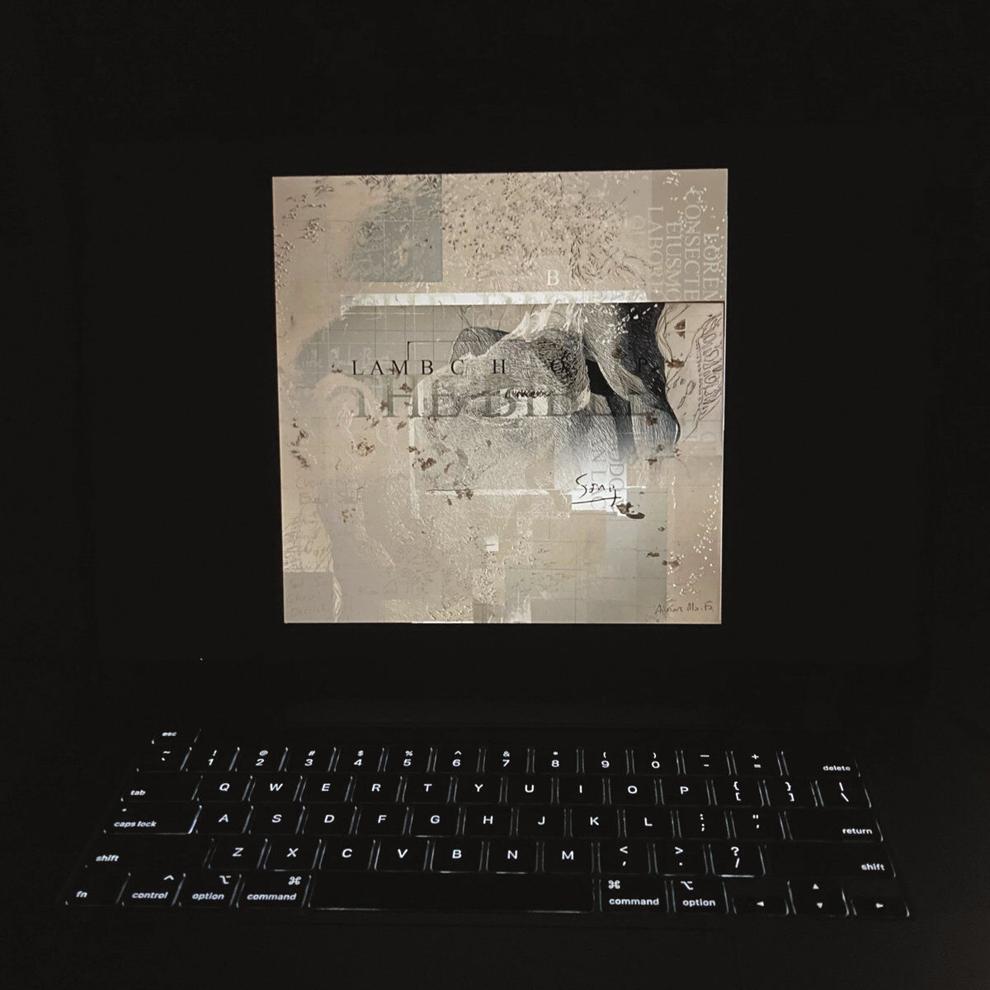 What's ahead for Lambchop?
Well, we're doing these big productions at the Walker, to represent The Bible. If those go well, maybe we'll take the show to L.A., or Berlin. Post-COVID, it's delicate, and difficult. We need to be more careful, or else we'll lose our asses. But looking backward, doing full-album shows has never interested me. I've warmed up to reissues, but live, I just want to do something other than "Up With People," the oldies.
What does the future of live music look like, to you?
I'm really curious, myself. In my mind … it's a traffic jam, a stampede. Things are going to have to recalibrate.
When we spoke in 2019, you recommended a group called Standing on the Corner that I checked out and loved. What's a young band you've been super into lately?
Soul Glo, from Philly. So inventive, so fucking good. Nothing weak there.