When Kacey Musgraves released her landmark Grammy-winning album Golden Hour in 2018, the world was a different place. The word "pandemic" was little more than good Scrabble fodder. Musgraves herself was riding a personal high, celebrating a quickly growing fan base, glowing critical acclaim and the honeymoon stage of a new marriage to fellow singer-songwriter Ruston Kelly.
But to quote the title track of Musgraves' fourth studio album Star-Crossed, released Sept. 10, "Then the darkness came." As the Golden Hour album cycle came to a close, so did the relative "normality" of a pre-pandemic world, as well as Musgraves' marriage to Kelly. The couple announced their divorce in July 2020. Almost overnight, the glittery butterflies and rainbows of Golden Hour seemed like dusty relics of the past.
Like its predecessor, Star-Crossed was co-produced by Ian Fitchuk and Daniel Tashian, who also co-wrote the bulk of the album's songs with Musgraves. In tandem with the album, Musgraves released a film, also called Star-Crossed, featuring appearances from actor Eugene Levy, comedian Meg Stalter and drag queen Symone, among others.
Star-Crossed is divided roughly into three sections, which describe the beginning of a marriage, its dissolution and the healing that one party reaches — eventually, excruciatingly. The title track opens the record with a prologue, with Musgraves establishing the story of "two lovers ripped right at the seams" over glistening nylon-string guitar that sounds at once dreamy and ominous. A choir, with Fancy Hagood and Brothers Osborne among its talented ranks, comes in as the song builds into a wall of sound that eventually dissolves as one might lift a curtain in a theater.
The second track, "Good Wife," is a trippy exploration of ways to keep a marriage afloat. Some are healthy — "Listen to his problems" — while others hint at trying to shape oneself to fit another's demands. Similar themes emerge in the gut-wrenching ballad "Angel," in which Musgraves laments her inability to pull her partner "out of the darkness," and the hypnotic "If This Was a Movie," which is partly a meditation on how commercial media warps our perceptions of healthy relationships.
Midway through the album, arpeggiated chords lead into one of the LP's most infectious (and scathing) tracks. "Breadwinner" is Star-Crossed's analog to the Golden Hour kiss-off "High Horse," with a deliciously poppy arrangement built atop muted guitar and understated synth. Musgraves sings, "He wants a breadwinner / He wants your dinner / Until he ain't hungry anymore," warning another would-be target of a smooth-talking con artist.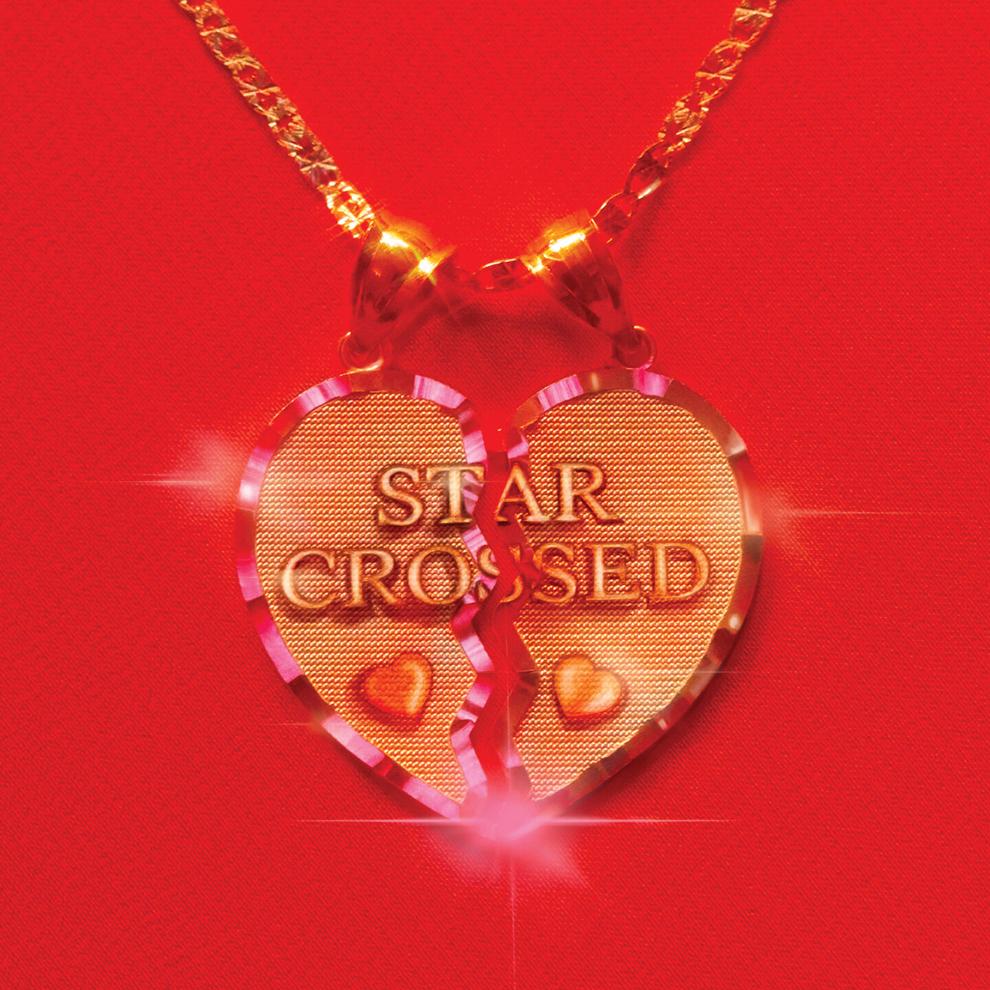 The 21st-century cautionary tale "Camera Roll" comes next, instantly softening the mood, and perhaps hinting that beneath the bravado of "Breadwinner" still lies a well of hurt. Narrating the experience of scrolling through old photos after a heartbreak — and hoping, it seems, to save listeners from a similar fate — she sings: "All the best / That's all that's left / Cruel evidence / It does me no favors."
What's most remarkable about the narrative of Musgraves' songs is its resistance to pointing fingers. With the exception of "Breadwinner," these are not scorched-earth country songs à la Carrie Underwood's "Before He Cheats," Miranda Lambert's "Gunpowder and Lead," or even Taylor Swift's breakup-heavy back catalog. Musgraves often turns inward and examines her role in the relationship, taking pains to place her own behavior under the microscope at times, too. On the single "Justified," for example, she repeats the lyric, "You should have treated me right," but at the song's bridge she changes it to, "I should have treated you right."
The lyrics on Star-Crossed don't rely on clever turns of phrase as you hear on Musgraves' earlier albums. But the language of grief — real, down-on-your-knees grief — is simple, blunt and desperate. The sonnets come later. What Musgraves does is distill moments of genuinely complex emotion into crystalline couplets, as when she sings: "Signed the papers yesterday / You came and took your things away," on "Star-Crossed." For something as painful as the end of a marriage, the facts alone are enough to devastate.
There's a trio of hopeful songs that you shouldn't sleep on, including the '70s-pop-styled, disco-leaning banger "There Is a Light," which features a flute solo by living legend Jim Hoke. The album closes with a cover of "Gracias a la Vida," which was made popular by Argentinian singer Mercedes Sosa and later by Joan Baez. It was written by Chilean folk-revival pioneer Violeta Parra, who died by suicide in 1967 shortly after her recording of the song was released. Musgraves' version incorporates recordings from both Parra and Sosa before leading into her own take on the song, which grows darker and more distorted with each repetition. The film ends on a similarly dark note, though it seems to be about saying goodbye to a former self more than signaling a bitter end.
At 15 tracks, Star-Crossed is more sprawling and less curated than Musgraves' earlier work. The album is better for it, though, allowing the listener to stumble, ruminate and — eventually — feel some healing right alongside Musgraves. As a result, Star-Crossed has a kind of immersive, companion-like quality not often found in streaming-era albums. Fittingly, it's a lot like grief: messy in places, flush with pain, dizzyingly circuitous — and when we're lucky, a path to transformation.
Update, Sept. 23: A previous version of this article incorrectly identified Mercedes Sosa's nationality. The late singer was Argentinian, not Brazilian. We regret the error.