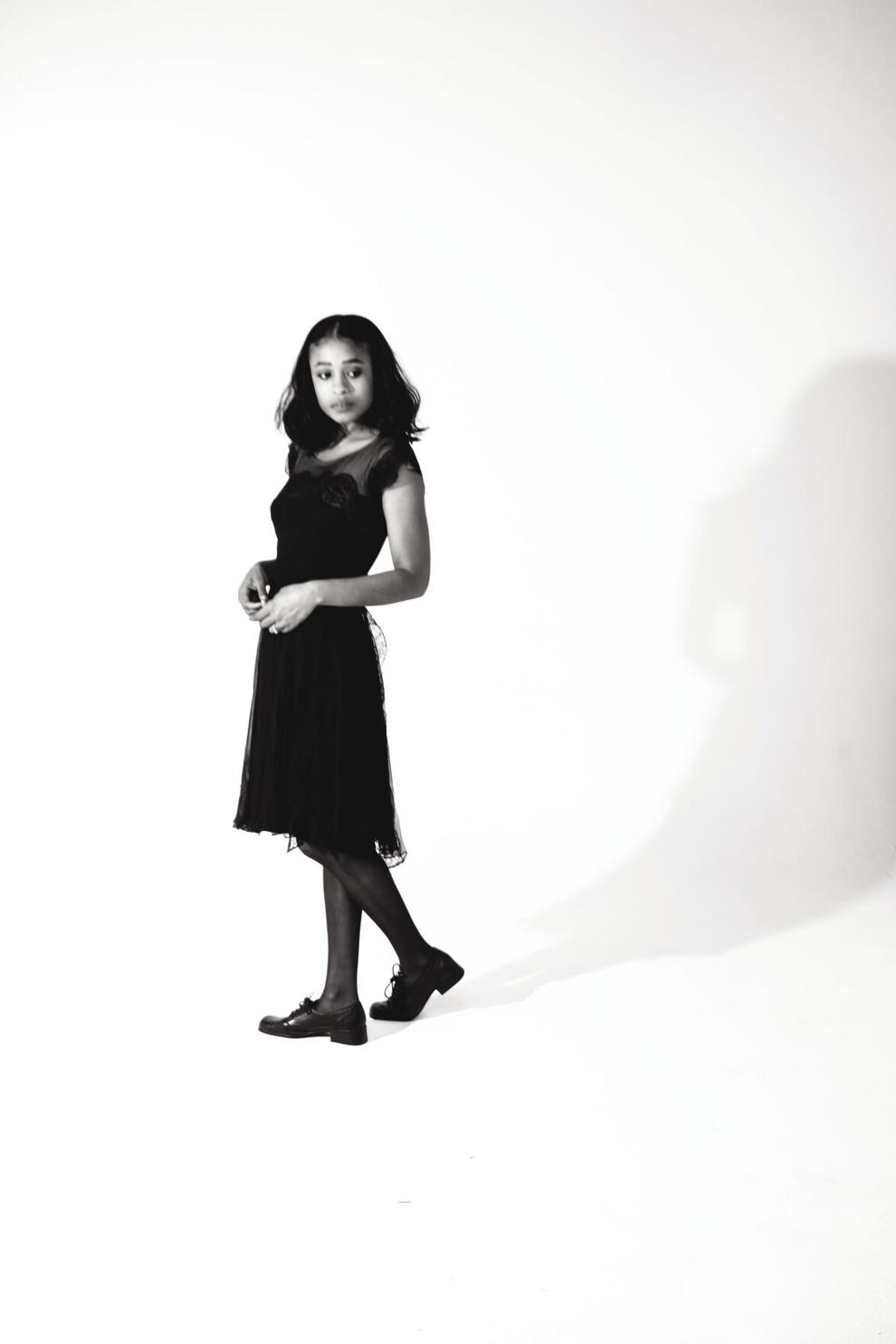 The Southern Gothic genre carries some heavy weight. The specters of major authors like Flannery O'Connor and William Faulkner loom large over its legacy, while the term itself is tacked on as a descriptor — sometimes deservedly, often not — to literature, music, film and art that reflects the darker aspects of Southern history. It's easy to pull together imagery that evokes the Southern Gothic aesthetic: an empty farmhouse here, a wizened drifter there. But it's a far more daunting task to create art that truly gets at the core of the tradition.
On her new album A Southern Gothic, out Friday via Canvasback Music, Adia Victoria takes us deep beneath those flimsy aesthetic trappings. She digs down to the roots of the genre, to the plight of living — while Black, in Victoria's case — in a region haunted by bloodshed, in denial of its own sins and mired in the contradictory coexistence of Southern hospitality and insidious race-based hatred. In doing so, she reclaims a genre associated with white artists whose work reflects a region built on the blood and sweat of Black people.
Victoria settled on the title after browsing her favorite local bookstore, Rhino Booksellers on Charlotte Avenue. Scanning the Southern literature section, she found what she calls "the usual suspects … Faulkner, Welty, O'Connor." There were no Black authors.
"You had, you know, the people that we're used to seeing," Victoria tells the Scene. "And I thought about what people think about when they think about the Southern Gothic — because they think a lot about darkness. They think a lot about the aspects of the South that are troubling or haunting. Then I thought, 'What is more Gothic than the Black Southerner's experience?' "
A Southern Gothic opens with the ominous acoustic guitar notes of "Magnolia Blues." The song sonically recalls Victoria's first single "Stuck in the South," a blues-inspired song that she's been performing for nearly a decade about escaping "Southern hell." The new song offers a fresh perspective on the old track's thesis, as she sings: "I followed you into the blue / And north into the cold / You led me off my land / You led me far from home." The narrator of "Magnolia Blues" is struggling to get back home, to soothe the pain of abandoning her roots.
"For most people, their home is a place where you either love it blindly, as a child learns what love is, and avoid or evade the troubling aspects around it, or you run away from it," says Victoria. "So both of those things — denial and the desire to be comfortable, and also the desire to flee — are two of the most common and complicated emotional situations that we can find ourselves in. And I feel like what is most common between people, that's what is most ripe for artistic exploration."
Victoria envisioned much of the album while traveling in France, a favorite place of hers to visit. Being in Paris, thousands of miles away from home and surrounded by a vastly different culture, gave her the perspective she needed to write about where she came from. She was able to do so in a way that shows the growth and evolution of her thinking since she first musically explored her Southern identity on her debut album, 2016's Beyond the Bloodhounds.
"I've always found that Paris has been a place for me where I'm artistically most productive," she says. "And I think it's because I've had to check so much of my ego when I've spent extended time there, you know, because I'm not a native speaker. … So, there's an economy to words when I'm there."
She also researched the field recordings of Alan Lomax, many of which reminded her of the economy — due to lack of resources and fear of punishment, among other obstacles — with which so many Black artists have had to make music. The restrictions imposed by the COVID-19 pandemic, which kept Victoria from her job as a touring musician and led her to work in an Amazon warehouse, had an effect on her new music.
"This is not to compare myself with the folks that were in the field making these recordings," she says. "But I felt a stripping down and stripping away of all the things that we would use to categorize someone as successful, or a person's status and standing in society, over the past year."
Victoria co-produced A Southern Gothic with T Bone Burnett, fulfilling a dream she'd had for years and expanding on a powerful creative relationship established with her 2020 single "South Gotta Change." Kyshona, Margo Price, Jason Isbell, Stone Jack Jones and The National's Matt Berninger all appear on the LP. Mason Hickman — Victoria's longtime bandmate and trusted creative partner, and as of recently, her fiancé — also played an integral role in bringing Victoria's sonic visions to life. She and Hickman, limited by studio closures during the early months of the pandemic, recorded demos by themselves, each playing multiple instruments. Many of those tracks wound up nearly untouched on the final LP. Victoria hoped that by maintaining that rawness, by working within restrictions and using her own kind of economy, that she could best conjure the resolute, creative spirit of her complicated home.
"The human spirit finds ways to create art. I didn't have any money. I didn't have any interactions with outside people. I didn't have my band. I had my guitar. I had my hands. I have a garden. So I was like, 'What can you make from this?' "