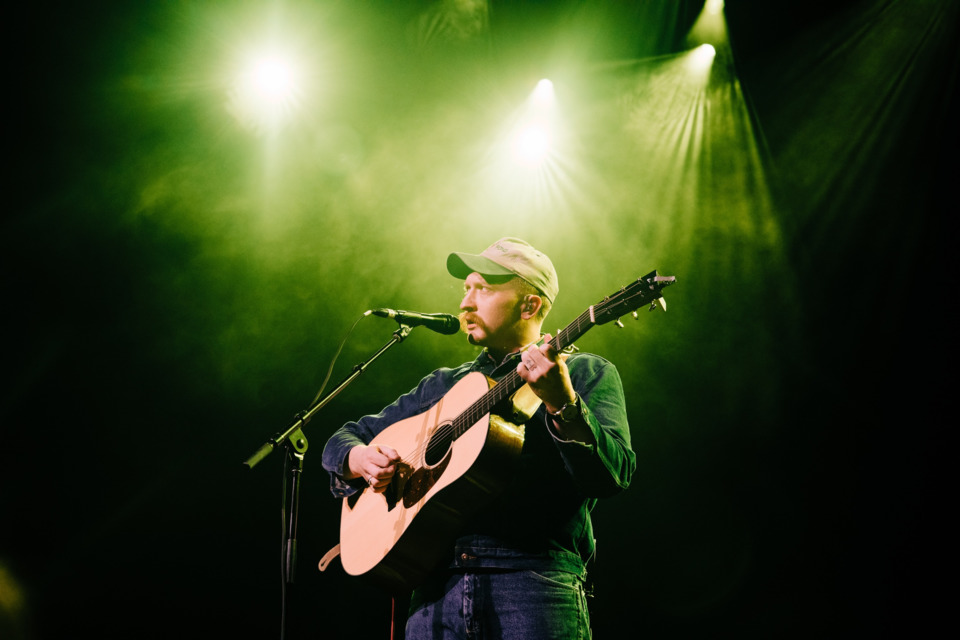 The Year of the Pandemic and the President
One of the most thought-provoking places to spend this isolated year was the Twitter feeds of country and country-adjacent artists like Maren Morris, Mickey Guyton, Taylor Swift, Jason Isbell and Kacey Musgraves, who risked the wrath of MAGA nation to step up on matters of social injustice and political tyranny. It was scary, but kind of hilarious, to see the impotent whimpering: "I'll never buy your music again," as if people were spending that much money on music, as if there were concerts to be picketed or boycotted. —Mitchell Cohen
John Prine and his music have been in my life for nearly 50 years, ever since I first heard "Hello in There" on Bette Midler's first album. My college years were his Asylum years, and later I introduced my then-8-year-old daughter to him through "Christmas in Prison" — a song that shifted her musical interests into new directions. Before my daughter left for college this year, we sang a wobbly rendition of "Bruised Orange" together like we had "threatened" to do for a while. Trust me, you don't want to hear it, but it was one of those moments that sometimes you don't take the time actually to do, leaving you "wrapped up in a trap of your very own chain of sorrow." —Michael Berick
Tyler Childers' "Long Violent History" accrues additional impact by following a parade of old-timey fiddle tunes on one of the year's most unique albums. It's as if Childers is gently surveying a timeline of pernicious racism in America's rural pathways before dropping the full citation on the album's final track. With the loss of George Floyd and Breonna Taylor (and others, of course) in the air, this self-acknowledged "white boy from Hickman" reaches his breaking point and queries how it would feel if it were whites getting offed on the reg. The plaint of his voice mixed with drones of a rosined bow and the clang of banjo strings give his perspective an even greater emotional thrust. —Jim Macnie
 Eric Church's "Stick That in Your Country Song" is an important critique of the Nashville machine. But it also betrays how distant Church and the other lyricists are from the people they're claiming to represent in their mainstream country songs. I'm an educator who works in the Bronx, and the verse about a teacher being afraid to walk the halls of their school was like nails on a chalkboard. —Rachel Cholst
Country music is "three chords and the truth," yet all we heard from the radio this year — while more than 300,000 Americans died, mind you — was how there's "No I in Beer," how most country artists enjoyed drinking beer on a "Champagne Night" or enjoying "One Margarita," and how the only "B.S." certain artists needed was "Beers and Sunshine." I certainly don't begrudge pure escapism, but if you wanted to hear country music that really spoke to this year like no other, you had to look beyond your radio dial. —Zackary Kephart
I hope it's true that "What doesn't kill us will make us stronger." Artists and the industry that promotes them will find different ways to deliver music in the future because the demand for music will never disappear. To quote another adage, "Absence makes the heart grow fonder." I think last year's limitations on live music will make us treasure these things even more in the future. We'll not be taking them for granted anytime soon. —Nancy Cardwell
The CMA Awards had time for a multi-song medley tribute to the late Charlie Daniels, but no mention of the passing of John Prine, Jerry Jeff Walker or Billy Joe Shaver. Why was there no mention of COVID-19, which compelled Florida Georgia Line, Rascal Flatts, Lady A, Lee Brice and reigning CMA Instrumentalist of the Year Jenee Fleenor to cancel their performances? And what about the CMA inviting frail good soldier Charley Pride, 86, in a year of racial reckoning, to come from Dallas to a mask-free Nashville indoor venue to receive a long-overdue lifetime achievement award during the pandemic? He died a month later of COVID, and the CMA offered no further comment. —Jon Bream
---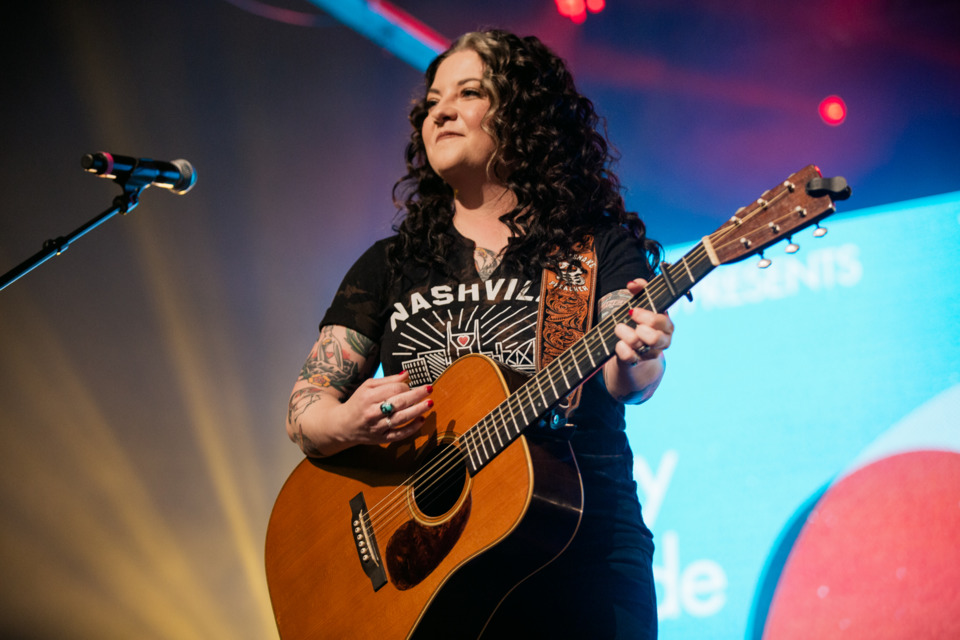 The Southern Rock Will Rise Again
The funny thing about Luke Combs and Morgan Wallen is they look like most of the kids coming to the shows, and they sing about life as those kids have lived it. They're not machining songs with the same 15 people or having writing appointments when no one's inspired. If country music genuinely is life, then you can't cobble together riff nuggets and a few random details of "rural" life and call that the truth. —Holly Gleason
I went from loving Jason Isbell's album to feeling almost indifferent — it was too precious, and a little too convinced of its own cleverness. But the "Dreamsicle" single does something the best of Isbell does: It matches emotional rawness with exquisite language. This song about the transience of summer pleasures is as good as Ian Tyson's "Summer Wages," but this one is about the balance of the individual and the collective. —Steacy Easton 
Starting Over might be Chris Stapleton's best album to date, but it's not good enough to crack my top 10. To put it succinctly, Stapleton the songwriter has a narrow emotional bandwidth. You've got your God's-own-hangover song, your fire-one-up-and-feel-good song, your Nashville-kiss-off song, your angry-broadside song, and your manly-reserved-expressions-of-love-and-desire songs. I like the song about the dog, but he better hope Robbie Robertson never hears it. —Rick Mitchell
In an election year that misread the flyover, where people are both lonely and broke, it's a gift to have someone who writes so well about money and desire as well as Ashley McBryde does. Her album includes the inestimable "Martha Divine," which has my favorite line in country this year: "Honor thy father / Honor thy mother / But the Bible doesn't say a damn thing about your daddy's lover." —Steacy Easton 
Ashley McBryde's "One Night Standards" found a spot in the top five of our Best Singles poll last year, but it also made a sizable impact in 2020, and still gave me goosebumps as recently as last weekend. I would've loved to have been in the room when someone uttered the phrase "How it goes is / Bar closes," an "Aha!" moment that springboards the whole track into a blend of singer-songwriter poesy and hook-heavy power twang that, on a more level playing field, would tickle a mainstream audience and chart a bit stronger than its high of No. 21. From throwing Grandma's ashes off the roof to responding to treachery with a murderous glee, McBryde has upped her artistic confidence, and the music soars in kind. —Jim Macnie 
---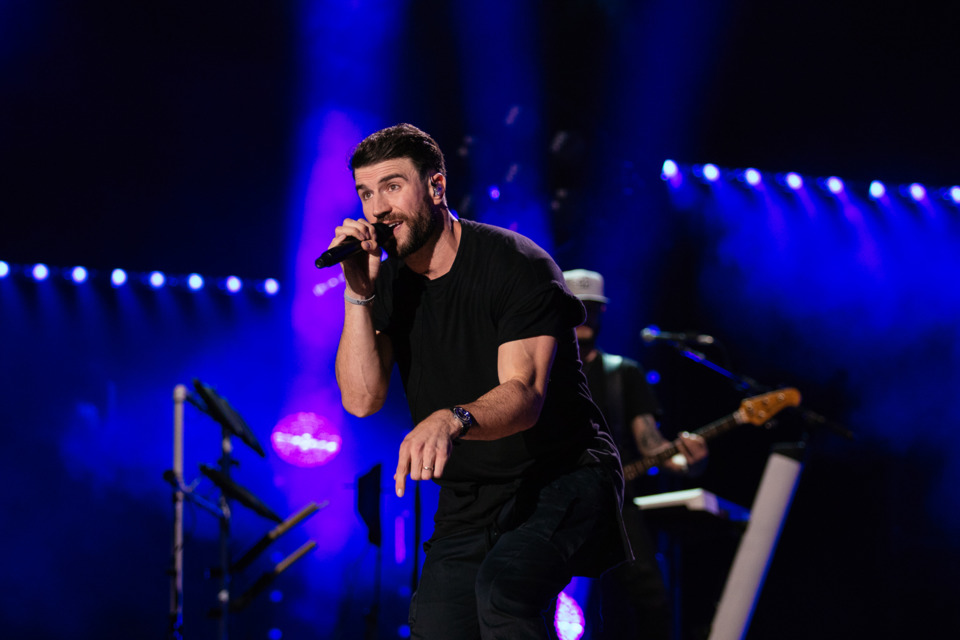 What Is Country Music?
Some Americana artists do break through to the big time. They're not changing their style; they're just finding their audience and getting national attention for some reason or another. So if they're country when they're big, they must have been country when they were small. —Shawn Underwood
Sam Hunt in so many ways feels like the future. Where Waylon and Cash brought a rock edge, where Kristofferson offered Dylanesque lyricism, where Willie straddled honky-tonk and jazz, where Emmylou merged The Beatles with The Louvin Brothers, Hunt welds Webb Pierce's "There Stands the Glass" onto his rap-flow country for one of the biggest songs of 2020. It's not gratuitous, not two genres tangled in a sleeping bag, all elbows and knees. It's smooth stuff, and he keeps the hardcore real, instead of name-checking as our homages so often do. —Holly Gleason
There's a reason why Sam Hunt pisses off country purists so much. (Actually there are several, including some classically misogynist/racist/queerphobic ones that put him a lineage ranging from Jimmie Rodgers to Kenny Rogers and beyond.) Not only does he make far better records than most of the artists celebrated by the "authenticity" crew, but — in their absorptive sonics and heart-on-a-sleeve lyrics — they're more reflective of country traditions too. —Charles L. Hughes 
---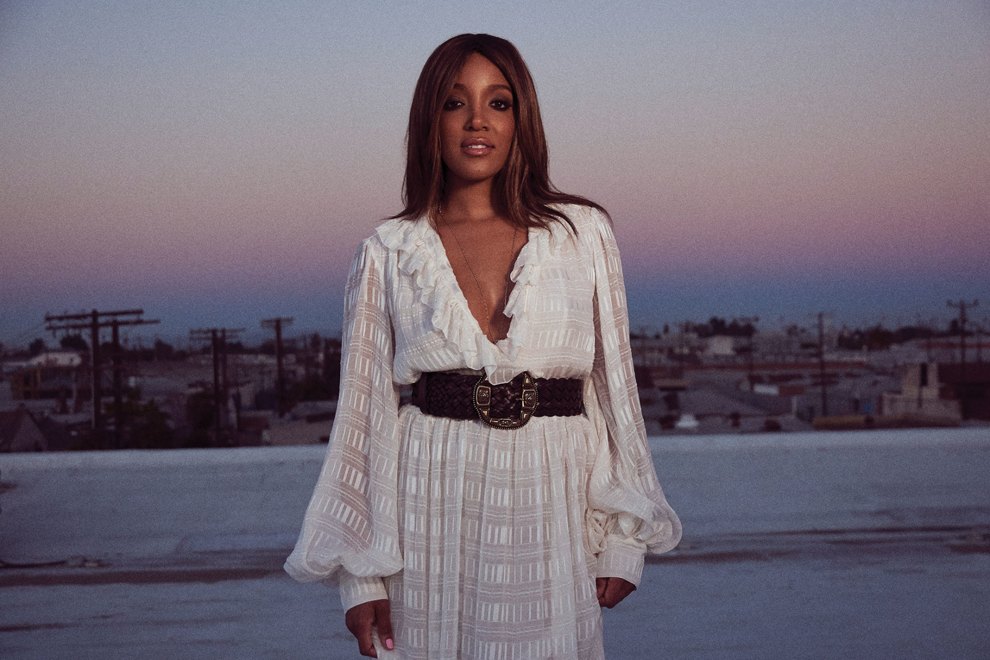 Black Artists Matter
Just because something felt radical for Nashville doesn't mean it was actually a revolutionary act. Lady A's name change is the best example of this: Three white people somehow did not understand the implications of having the word "Antebellum" in their band name, and then clearly did zero research into trademark compliance when choosing to change their name. Their public attempts to reconcile the situation with Seattle's Lady A only made them look worse. —Rachel Cholst
Something happened this year at the Country Radio Seminar that should test the mettle of every radio programmer across the country. Mickey Guyton performed what just might have been the most telling song of 2020. The piano ballad "What Are You Going to Tell Her?" brought the entire Ryman Auditorium of 2,400-plus programmers to their feet. But what they do with such a powerhouse song will speak volumes. By calling out gender (and racial) injustices, Guyton has created the most important country song since Kacey Musgraves' "Follow Your Arrow" or Alan Jackson's "Where Were You (When the World Stopped Turning)." —Ken Morton Jr.
In what was often a miserable and pain-filled 2020, country music was never more inclusive and diverse. There are more glorious Black artists, male and female, getting their time in the sun. It is particularly inspiring to see the likes of Kane Brown, Jimmie Allen and Darius Rucker consistently getting access to and knocking out of the park A-list songs that get them the kind of hit exposure that such predecessors as Stoney Edwards, Big Al Downing, O.B. McClinton, Ruby Falls or Linda Martell never had. —Ron Wynn
---
Female Artists Matter Too
Here's a dirty little secret: The alternative and album-oriented rock programmers who're aging out and getting slid over to country by the big conglomerates are the same programmers who squeezed women out of those formats. They're going down Hootie's Memory Lane with Darius Rucker and creating the same dude-centric reality in country. —Holly Gleason
In May 2020, the Country Music Association announced changes to criteria for its Single of the Year category. Instead of reaching the top 50 of Billboard's and Country Aircheck's charts, the new criterion requires that a song reach the top 10 of these charts to be eligible for nomination. While narrowing the chart positions was done in an effort to "diversify" nominations (decreasing the number of eligible songs by men to increase opportunity for women), the new criterion puts an extra burden on artists of color, especially women of color. Under this new criterion, no woman of color now or historically would be eligible for a CMA Award. As for the Country Music Hall of Fame: Of the 142 inductions to date, 122 are solo men, all-male ensembles or male industry representatives (85.9 percent), 17 are women or female industry representatives (12 percent), three are male-female (family) ensembles (2.1 percent). —Jada Watson