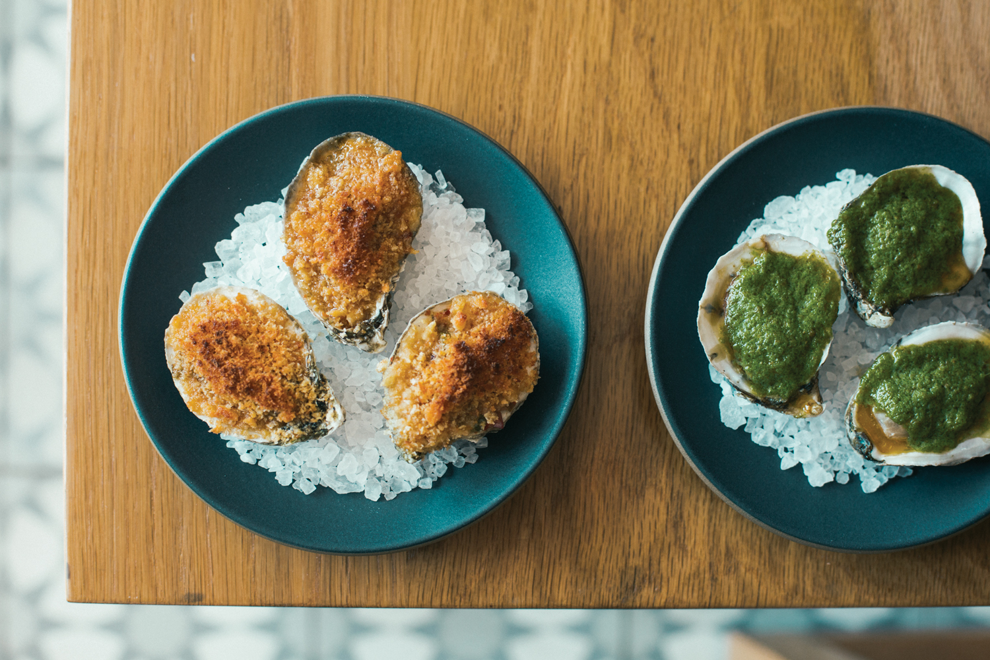 There was a moment during a recent dinner at Henrietta Red — sometime between a salad of grilled peaches, pecans, arugula and just a hint of chili, and the toast that arrived with a smear of mustard butter and smoked mussels on top — that the feeling hit me like a wave: satisfaction.
I've been trying to mentally sort through the food at chef Julia Sullivan and general manager Allie Poindexter's Germantown spot for a couple of weeks, parsing dishes and dissecting flavors, and it occurs to me that the thing that they get so right is the feel of a great restaurant. The service is attentive but never overbearing. The room, washed in white, is cottage comfortable. The small-plates format encourages a shared, convivial experience. Sullivan's food is smart but never too clever.
I mean, this is a place that serves jello shots at the bar and monkey bread for brunch without a hint of irony, even if they are both upscale versions. Very clearly, Sullivan and Poindexter have created a restaurant around their personal expressions of food and place.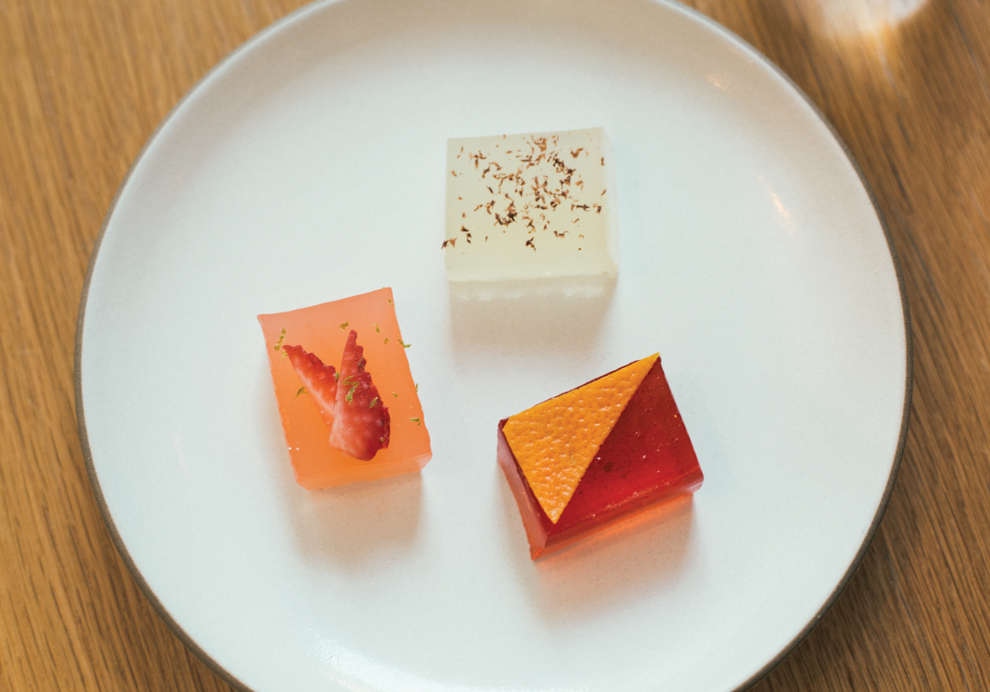 Ask Sullivan about her path to becoming a chef and she confesses that she wasn't one of those kids who grew up cooking alongside family in the kitchen. She left Nashville after high school for a business degree at Tulane and instead fell in love with food in New Orleans (admittedly, not hard to do). After some summers in Nashville kitchens, she decamped for New York and the Culinary Institute of America and spent time in some great restaurants (Blue Hill, Per Se, Franny's) before returning to Nashville in 2013 to help open Pinewood Social. That reconnected her with former University School classmate Max Goldberg of Strategic Hospitality, the local restaurant group that ultimately backed her and Poindexter's vision.
That vision is one built around a strong raw bar and a wood-fired oven that generates much of the menu. You don't have to love shellfish or seafood in general to enjoy Henrietta Red, but it helps, and the oysters that I and my companions enjoyed were immaculate. The selection was sourced mainly from Washington state; I preferred the oysters plain because of the brininess, but a dot of hot sauce or Champagne mignonette works well, too. The red snapper tartare was light and wonderful with bits of charred quinoa, while the mussels, served as a Spanish-style escabeche, were perfect.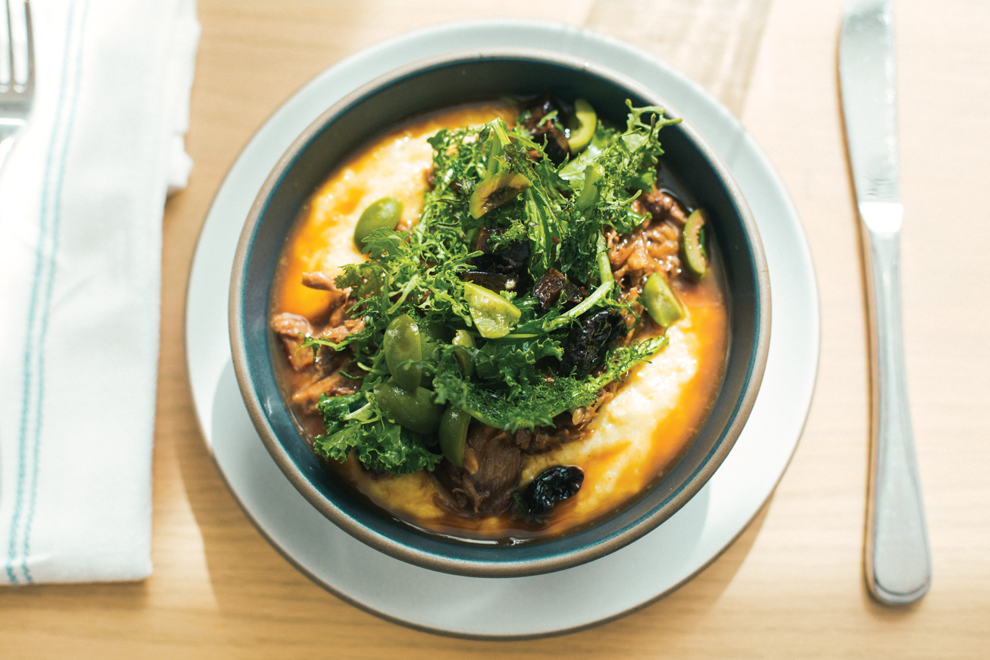 On the cooked side of the menu, that oven is the star, imparting a subtle depth to almost every dish without making everything taste smoky: Roasted oysters served Rockefeller style provided a great contrast to their raw counterparts (the green curry version shined as well); braised lamb fell apart into creamy polenta; roasted spring onions with soft-boiled eggs were glorious on a rich tonnato (tuna sauce).
Poindexter says you should figure on two to three dishes per person to share, and I think that's about right. Still, it's a calculation that does not take into account the fabulous bread, which shows up in a number of dishes, as well as by itself with some anchovy butter so delicious you'll want to slather it on everything. (And if you just turned your nose up at "anchovy butter," one taste will convert you.)
There are no pizzas coming out of that oven, though. Sullivan keeps its temperature in the 500-degree range rather than the 800 to 900 usually required for great pizzas. Besides, City House is just down the block, and you don't go tugging on a Beard Award winner's cape. Henrietta Red is just fine turning out wood-roasted sausage with blackberry mostarda instead. 
If dinner had already won me over, brunch made me a full-fledged fan. The aforementioned monkey bread had us scraping the last bits out of its cast-iron home — pastry chef Caitlyn Jarvis par-bakes the dough and sprinkles in orange zest, then finishes it in the wood-fired oven with icing and more zest. The result is a gooey, citrusy mess that evokes your favorite childhood sweets. The baked egg was not our favorite (too much kale), but the quiche was damn near perfect, with a center that was set but not overcooked, and a crust and top that came lightly charred. They make a mean burger, if you're into that over juice and coffee, but I would definitely recommend the tomato salad before it goes out of season — it is summer in a bowl, with bits of basil and feta on top. 
You can cut brunch a few ways. There are some holdovers from the dinner menu, like Poppy's Caviar — a savory bit of sour cream, Tennessee paddlefish eggs, scallions, vinaigrette and cracker — the roasted oysters and the peach salad. Or you could opt for pancakes, or a biscuit that's about a mile high, served with butter and a blueberry compote. Either direction works, and you can try a multitude of creative boozy complements, from a coffee-milk punch (cold brew, condensed milk, orgeat and rum) to a Paloma (tequila, grapefruit, lime, chili salt) and a shandy of beer and lemonade, something I wish more places served. 
Sullivan says that if she had stayed in New York, she likely would have been in her 40s before she got a shot at opening her own place, even with a good pedigree. In that respect, moving back home has been a chance well-taken. What she and Poindexter have created at Henrietta Red in a short time is one of the most comforting, soulful restaurants in the city, a place that feels like it's been there forever. That's no small feat.