There's a T-shirt that keeps popping up in my social media feed. It reads, "So local I don't go to Broadway." It's not the saddest or most annoying thing in my feed, but it gets under my skin anyway. Lower Broad is part of what made Nashville, Nashville. The honky-tonky back doors and the Ryman side door are inexorably linked. It was on a bar stool at Layla's that I decided to move back to town after years away. I don't like the idea of certain parts of town being ceded to tourists.
Of course, not everywhere and everything is for everyone. (Personally, I'm probably not getting in a hot tub on a truck bed anytime soon.) But I wondered what locals are missing out on by dismissing certain neighborhoods out of hand. More specifically, what food and drink are we missing out on? So I pulled on my eating pants (side note: it is a dress, not pants), grabbed some friends, and tasted my way through some places many locals say they never go.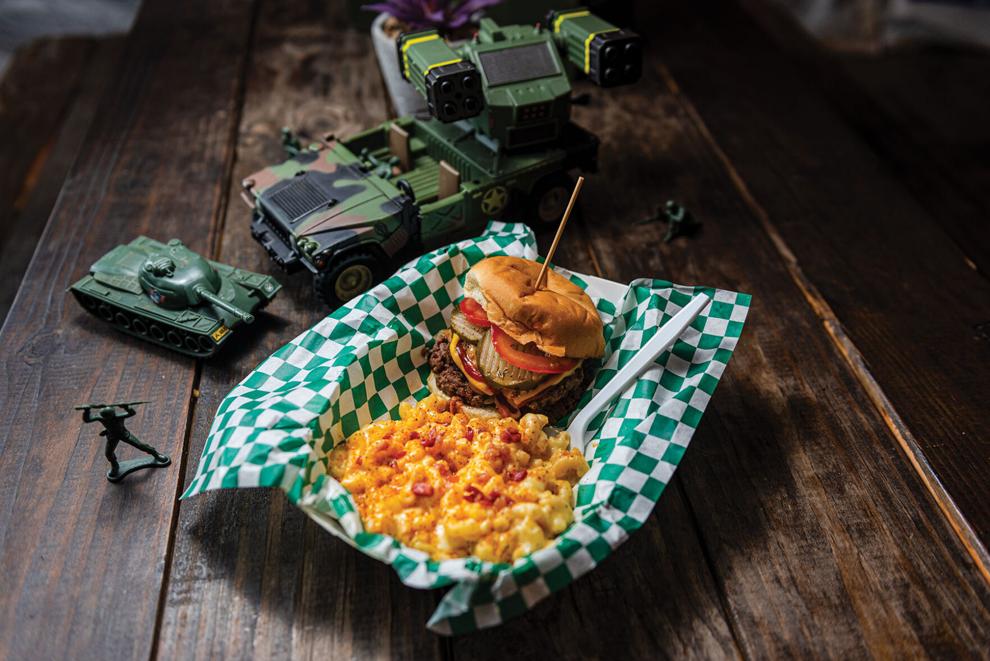 Music Valley
Heading to the parking lot of a strip mall in Music Valley isn't my regular jam. Or anyway, it didn't used to be. People kept telling me that Semper Sliders, a restaurant in a bright-green shipping container, was legit. Owner Zac Jenkins has appeared on Food Network's The Great Food Truck Race and participated in the Scene's Burger Week in the past, and he's built a cool secret dining outpost. He serves a different selection of bigger-than-average sliders (brisket, portobello mushroom, pork and chicken) daily; you can choose to top them with an egg if that's your thing. Everything is seared in house (or in shipping container, anyway) and served with homemade sauces and jams. There are tons of sides, like tots topped with said jams, and I cannot emphasize this enough: Don't skip the mac-and-cheese. This is a town with a lot of good mac-and-cheese, and Semper's white cheddar sharpness and al dente pasta is now my favorite — even while eating it from a foam container in my car. You don't have to eat in your car, though. There's a full "mess tent" with seating for eating "indoors" plus outdoor picnic tables.
Downtown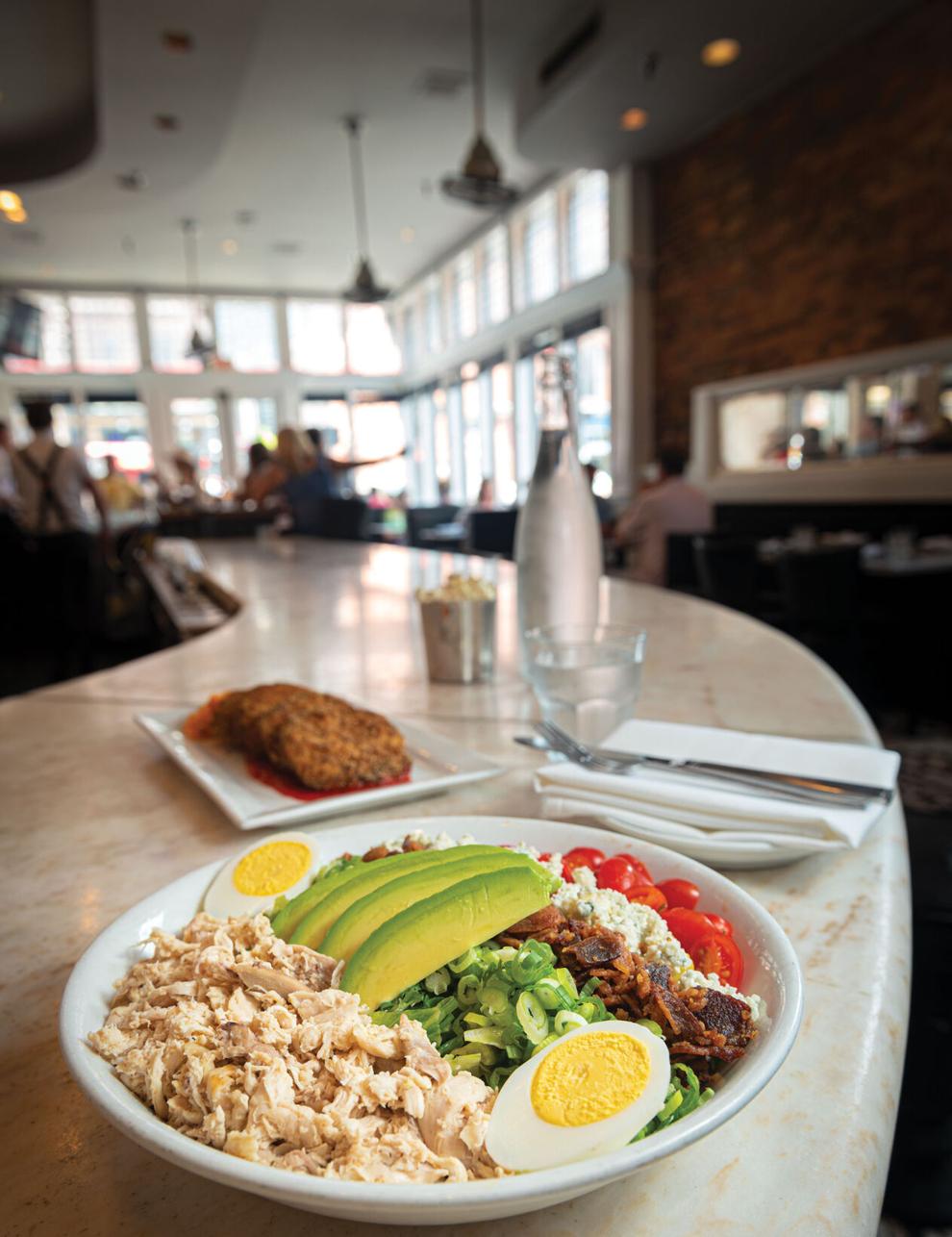 Next I headed to Broadway — both because of the T-shirt and the fact that many locals say they steer clear. First up, I met a friend for dinner at Merchants bistro, the first floor of the 30-year-old restaurant now owned by Nashville's Strategic Hospitality. When I was a Vanderbilt student, Merchants is where folks would go before a fraternity formal or on parents' weekend. Despite the fact that you are all up in the Broadway action on the first-floor bistro, soundproofing makes it so that you are watching the activity, but not really listening to it. (It isn't quite as dramatic as the remarkable soundproofing up the street in the Downtown Sporting Club hotel rooms, but pretty close.) My party could have a conversation without any strain. The menu is European-bistro-inspired, with steak frites, salads and other standards, plus some Southern classics like fried green tomatoes. I once dated a guy who believed the best way to gauge a kitchen was to order the roast chicken, and by his standards, Merchants is a go. The skin was crispy, the meat juicy, and the green beans had bite and zero mushiness. The Merchants building was erected the same year as the Ryman, and in its life it has been a hotel, maybe a brothel, maybe a casino and a restaurant. It helps me remember that neighborhoods evolve, and even if locals don't love all of the current iteration, it doesn't mean the mojo is lost forever.
When I toured the Assembly Food Hall before it opened, my immediate reaction was that it was going to be a game changer for locals — an affordable place where folks can meet for a quick bite before heading to the Ryman for a show or strolling around at the First Saturday Art Crawl. I was excited to see so many local businesses, like my beloved Steamboys Chinese comfort food and Istanbul Shawarma, making my downtown eating better. Each time I've visited (which I've done with embarrassing frequency), most of the folks I'm chatting with in line are visitors. Locals, you're missing out.
Lots of the bars with celebrity names on them can start to blur together in a haze of neon. If I'm out with friends who want to see the action and aren't up for a honky-tonk, I'm partial to Ole Red because they'll serve me a real cocktail in a real (not plastic, not red Solo) glass. The menu includes decent mocktails, which — on a street that seems to have forgotten that some folks don't drink — is a welcome respite. The menu at Jason Aldean's Kitchen + Rooftop Bar doesn't look that different from anyone else's on Lower Broad (there is a lot of hot chicken and flatbread served on these blocks). But the kitchen staff knows what they're doing. The waffle cornbread and Buffalo cauliflower, in particular, are standouts.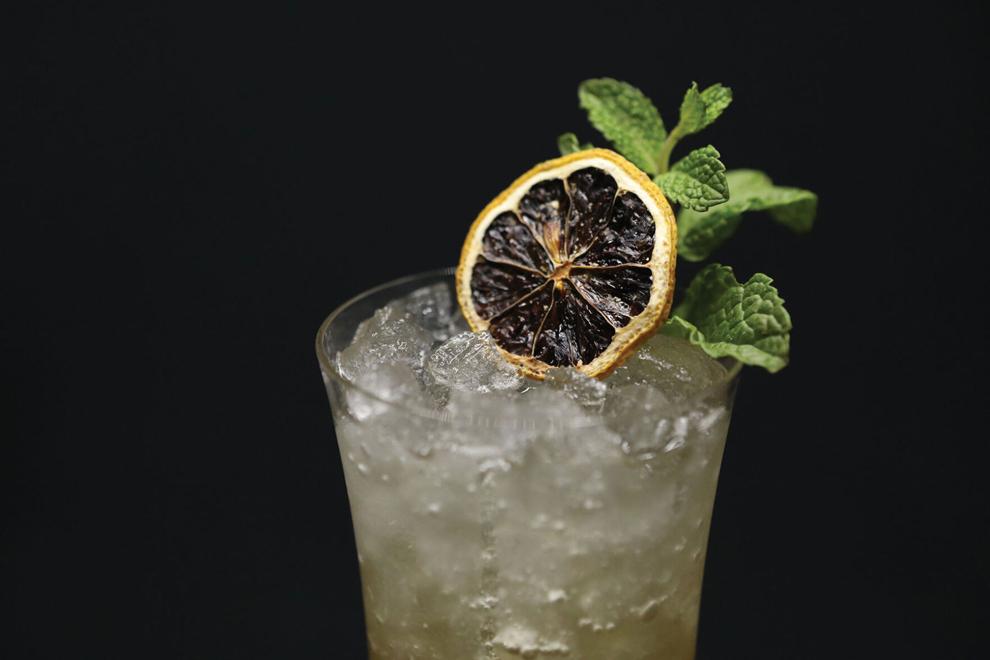 I'll admit House of Cards is not an everyday dining experience. You'll feast on a full dinner menu while catching live magic shows, there's a dress code, and it is strictly 21 and up. But I love the fancy feel of the space — the fact that no photos are allowed gives me an excuse to just leave my phone in my bag and focus. A new menu includes some cool options such as a vegan surf-and-turf and cauliflower steaks as big as the slabs of meat the omnivores get.
Speaking of special-occasion places, Bourbon Steak atop the JW Marriott is not just for well-heeled travelers. Michael Mina's steakhouse is the kind of refined experience where the servers know what you need before you know what you want. It's hard to take your eyes off the views (both of the city and the celebs who dine here), but you should at least focus on the trio of fries and dipping sauces brought to your table while you await your steak. If Bourbon Steak is out of your budget, The Palm offers a similar kind of attentive service, perfectly cooked steaks, and the vibe that you are the only local in the place.
The Gulch
Lots of cities have British-style pubs. The Pub Nashville, which is owned by Cincinnati's Tavern Restaurant Group, is our option for fish 'n' chips like you'd get on the other side of the pond. The breading-to-fish ratio is right, and you can wash it down with your pick from a long list of beer, wine and cocktails.
Last month I wrote about Gumbo Bros, a small Cajun-food joint that opened in the Gulch in March. Most of the reaction I got from locals was, "I've never heard of it." I like the stylized pelicans on the light fixtures, the vegan gumbo and the connections they make on a board on the wall to show you where they are locally sourcing ingredients. For dessert you can go Louisiana-style with bananas Foster or an Abita root beer float or keep it local with HiFi cookies.
Melrose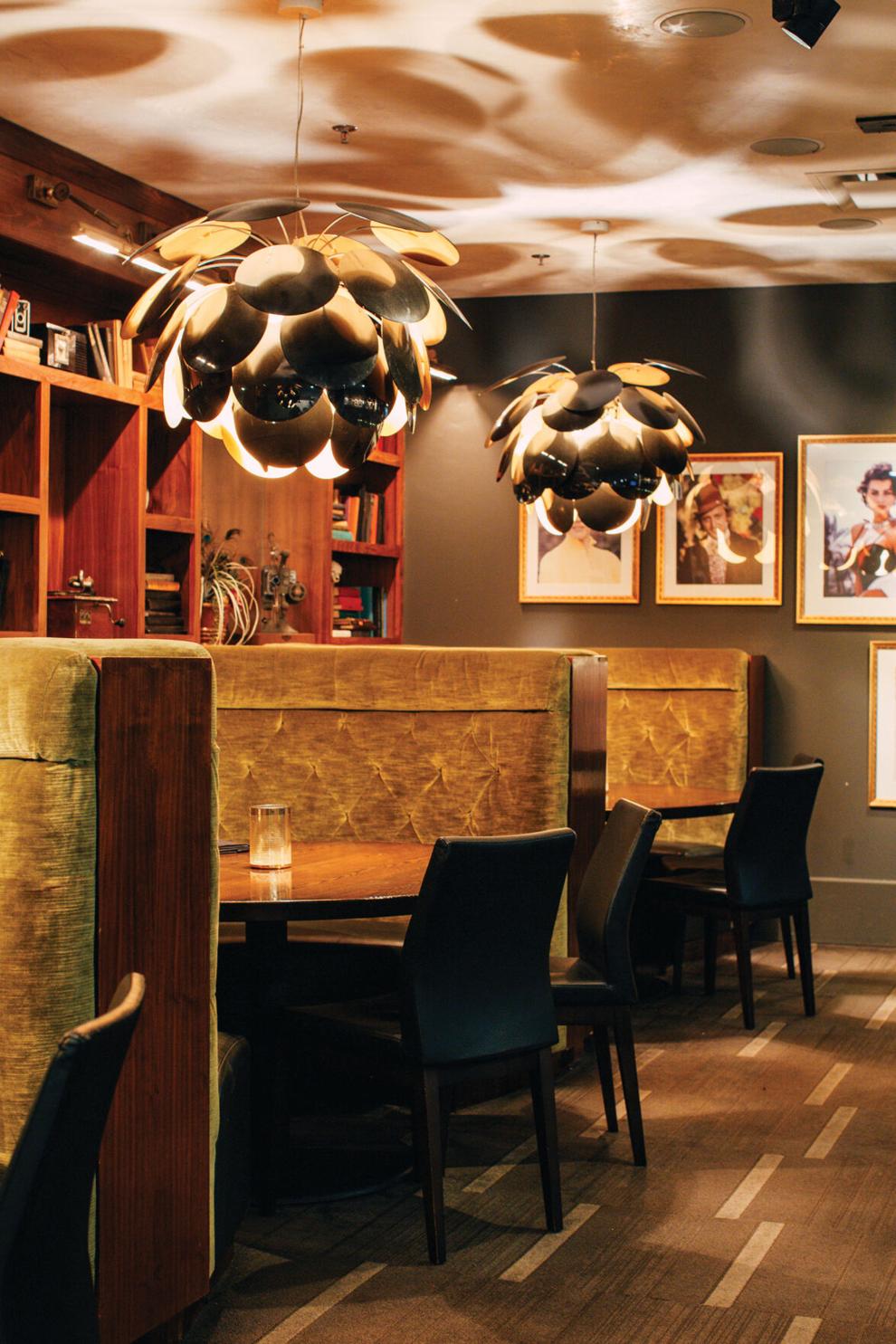 Housed in an old movie theater, projecting old movies on the wall, offering bathrooms that are Instagram catnip, boasting a healthy cocktail selection (more than 150 options) and having a setup that serves big groups well, Sinema has a reputation for being a party place. Maybe even a bachelorette-party place. The Bottomless Brunch — with free-flowing mimosas and a bloody mary bar — has cemented that reputation. But locals are allowed to have fun too, and Sinemais a place to do it. Menu items include fresh seasonal salads, meats from Porter Road Butcher and of course, cocktails with names that nod to the Golden Age of Cinema.