Tutti da Gio sits behind a gas station and next to billiard hall Shooter's Lounge on the last stretch of Old Hickory Boulevard in Hermitage before it dead-ends near Percy Priest Lake. It's a small storefront with no indoor seating, but you're welcome to pull up a chair at one of several patio tables to dine. 
The menu includes handmade gnocchi, pasta fresh from the in-house extruder, pesto that blooms with flavor, paper-thin prosciutto and thin-crust pizzas baked in a brick oven. The portions are big and served very hot, and earned Tutti da Gio a Best New Italian writer's choice in the Scene's recent Best of Nashville issue.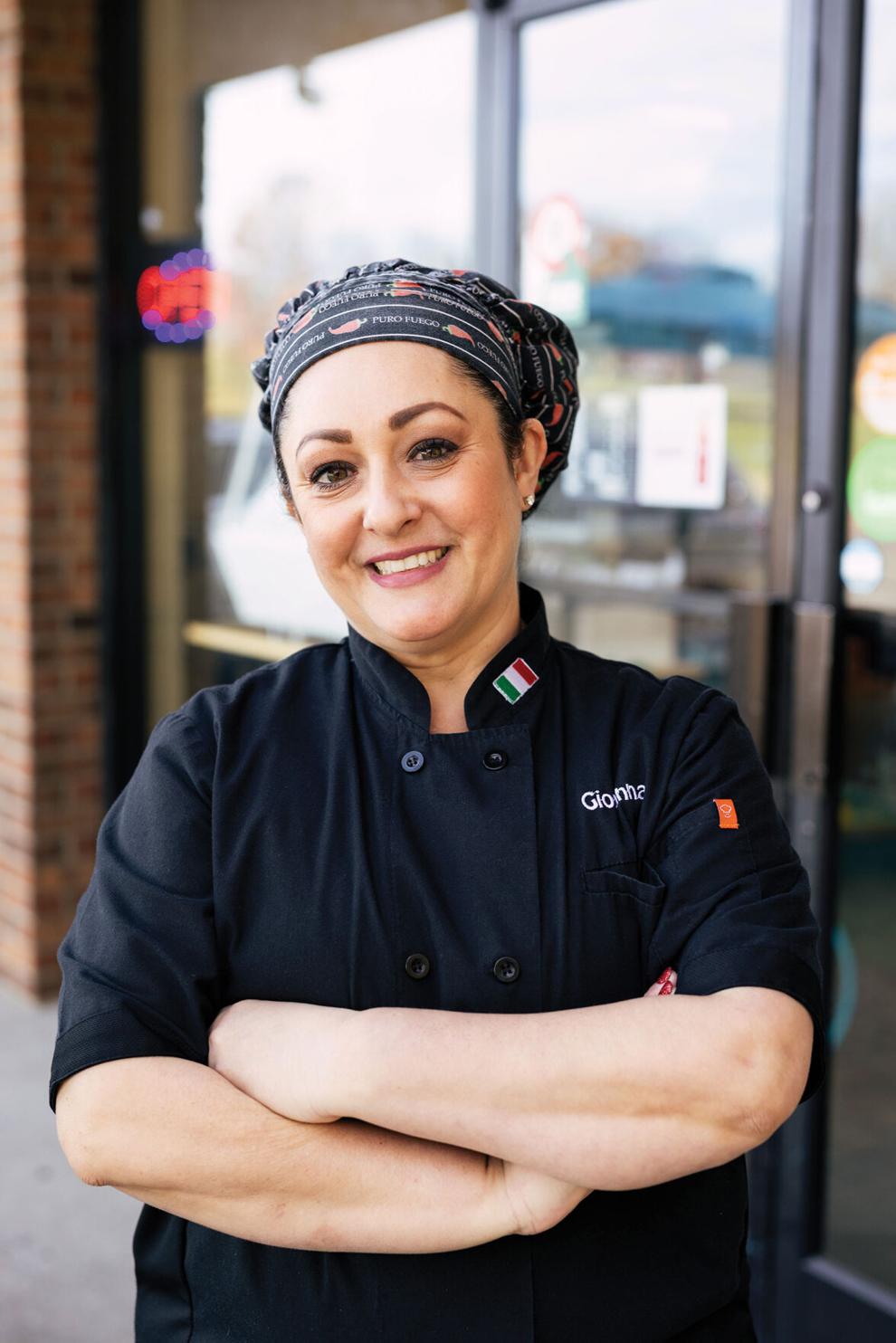 "I'm not a fancy chef," says chef and owner Giovanna Orsino. "You're not gonna never have from me a plate with just four ravioli and some flowers. … I want that you sit down and you eat and you say, 'Oh my gosh, I eat so good and so much!' "
Orsino's story mixes elements of the classic immigrant's tale with romantic tropes. But it doesn't begin in some steamy kitchen in Sicily. It starts, of all places, in New Jersey. 
Orsino's father Salvatore got to the United States by ship as a military man. His own father died in World War II, leaving him to care for his mother and two little sisters. Italy was so poor, Orsino says, and everyone dreamed about America. When Salvatore's ship docked in New York, he went AWOL, cozying up in Patterson, N.J., to start his new life. 
He wasn't there long before he was found and deported. Eventually, he made his way back to New Jersey with his new wife, Antonina, and Giovanna was born in the Garden State. But if you're imagining the red-and-white checkered tablecloths of a Brooklyn pizzeria, think again.  Salvatore moved his family to Galveston, Texas, where he bought a shrimp boat that he christened Miss Giovanna. A picture hangs in the restaurant of Salvatore standing on the deck of the boat, his daughter's name emblazoned in navy-blue, and Giovanna herself — a toddler — screwing up her face at the camera.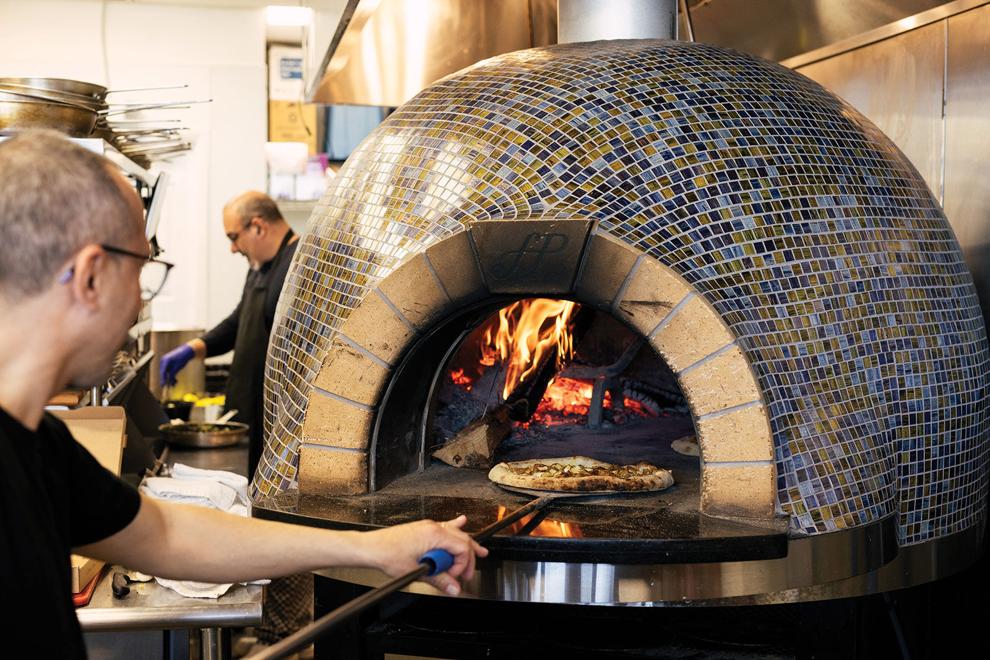 "But that doesn't really work so good for him," Orsino says. Friends encouraged Salvatore to invest in a restaurant, the menu of which hangs on the wall at Tutti. It was called Mama Franca's Flying Pizza. After school, little Giovanna would go to the restaurant, where she'd play with her Barbies and watch cartoons. Salvatore's dreams were unfurling before him. A healthy family. A successful business. Opportunity. 
But Salvatore died from a heart attack when Giovanna was 9 years old. Her mother could not read or write, much less run a restaurant. She sold everything and moved the family back to Milazzo, a tiny peninsula on the north coast of Sicily. 
"My heart stops here," Orsino says. "This is where my life was the happy life. I was happy with my father with the restaurant. I loved that life. So when he passed away, I promised myself, I say, 'One day, I come back, and I'm gonna open again this place.' "
In Sicily, Orsino married, had three kids and divorced. She worked for years in a Catholic church, cooking for the resident priests, and in local restaurant kitchens preparing frutti di mare for the locals and tourists alike. Two jobs, three kids — all the while, her own dream festered. Somewhere along the line, she converted to Mormonism, which put her in touch with Sicilians in Salt Lake City. One worked at a restaurant that needed chefs. When her youngest child Vincenzo turned 18, Orsino's time had finally come. 
She quickly became the top chef of the Sicilia Mia restaurant group in Salt Lake City. Soon she brought Vincenzo over to work there as the pizza maker. She had plenty to celebrate, so why do it alone? Orsino was on the apps. "You can see me, like, chatting with like five or six men in the same moment," she says, laughing. "I had so much fun. So much fun."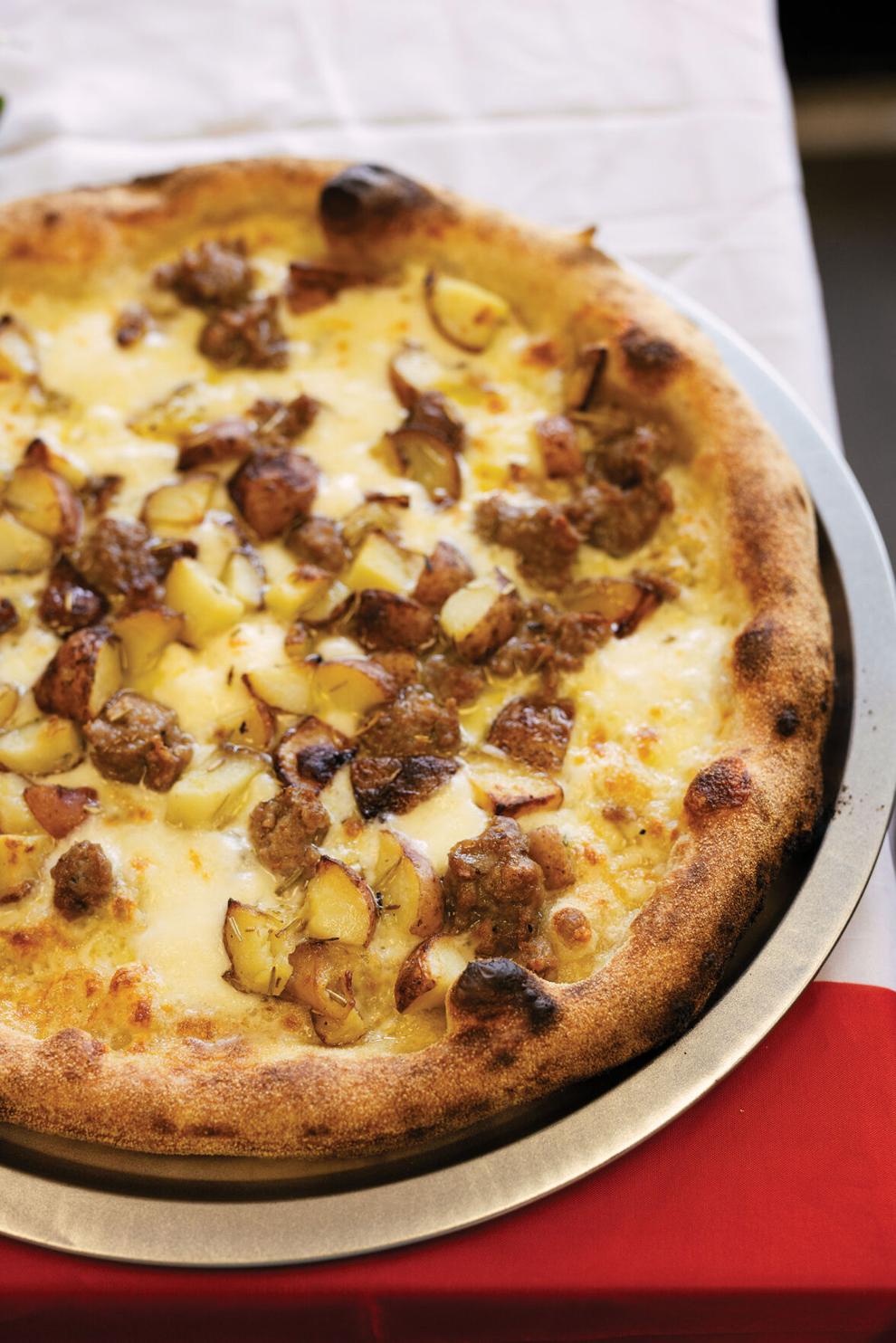 Among her suitors was one Nashville man who was different from the rest. Jared Cluff didn't tell Orsino that she was beautiful. He didn't beg to see her. Instead, he offered her friendship. 
"I was friend-zoned," Cluff jokes now. From Nashville, he helped Orsino navigate finding an apartment, getting her electricity turned on and setting up her life in Utah. Then came a marriage proposal — from another man. Cluff knew the window of opportunity was closing, and he planned a trip to Salt Lake for Orsino's birthday. They got engaged in Nashville months later, just after the pandemic started. It was her first time in Tennessee. 
The grand opening of Tutti da Gio was in May, and the couple has stayed busy. While Orsino is cooking in the kitchen, Cluff greets customers at the door. He's good with faces and names — he remembers what you ordered the week before and recommends something new to try. And he introduces customers to the kitchen staff, including Vincenzo, who operates the large brick oven. 
"I made it a point to introduce the new customers to everyone," he says. "It was important because if she wants it to feel like family, they need to know everybody. [Customers] need to feel like they just walked in and they were important too."
Orsino has some rules. She won't compromise on ingredients — they'll only use the best. But she wants people all along the economic spectrum to be able to enjoy her food. It's a tall order today, when, as Cluff says, the restaurant's cost of lettuce has doubled because of inflation.
But Tutti da Gio is only the beginning. They have a food truck sitting in their driveway, and as much as Orsino loves the Hermitage location, she sees this as a launching point. 
"I'm still dreaming, because I still need to have my restaurant — the real restaurant," she says, like the one her father owned when she was a little girl. A place where families can sit down together, the kids kicking each other under the table, the waiters bantering with the guests. A place as expansive as a child's dreams. 
"It's gonna happen, it's not going to happen — I don't know. But this is the start of a little step for me."