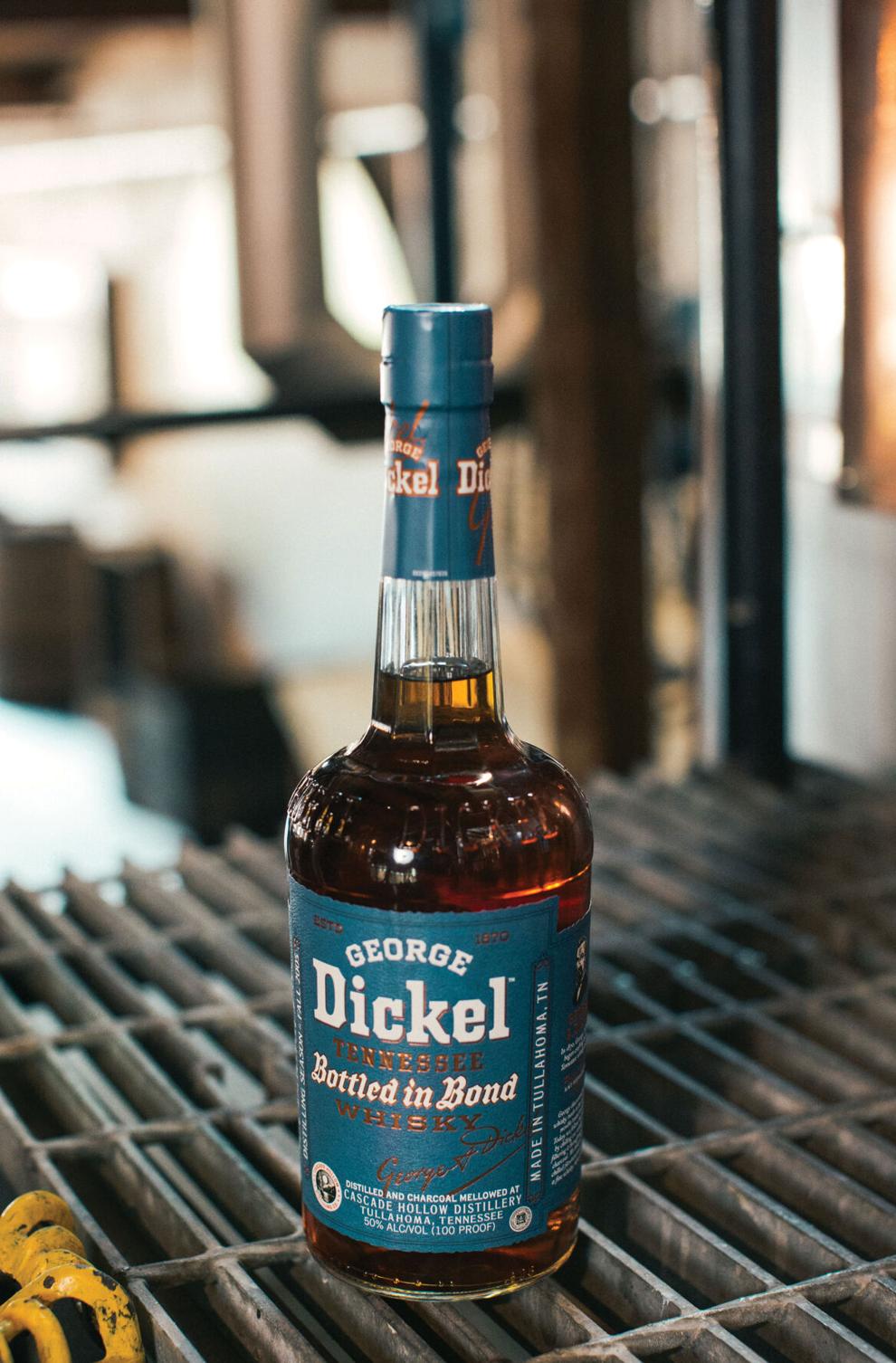 When it comes to American whiskey, Kentucky likes to boast that there are almost twice as many barrels of bourbon aging in the state as there are people. That may be so (even if Tennessee has something like 2.5 million more inhabitants and an annual population growth rate significantly higher than that of our neighbors to the north). And anyway, there's some pretty spectacular stuff coming out of the Volunteer State, specifically Tennessee whiskey.
I guess it's time for the mandatory primer about the differences between Tennessee whiskey and bourbon. First and foremost, all Tennessee whiskeys are bourbons, having satisfied regulations about percentage of corn in the mash bill, the use of charred new oak barrels and mandatory barrel and bottle entry proofs. However, Tennessee whiskey delineates itself as a category by additionally stipulating that the product be produced in Tennessee and must undergo what is called the "Lincoln County Process" — filtration through maple charcoal.
For generations, distillation was legal in only three Tennessee counties: Moore, Coffee and Lincoln. Until that law was changed in 2009, Jack Daniel's in Lynchburg and Tullahoma's George Dickel had a stranglehold on the category of Tennessee whiskey as its sole producers. But since then, new distilleries both large and small have popped up around the state to add to the breadth of Tennessee whiskey offerings. Even though any one of the multiple huge column stills at Jack and George can produce as much whiskey in one minute as the pot still at Nelson's Green Brier can make in a day, both the huge and tiny craft distillers have made positive contributions to the category and raised it in the public consciousness. Unwilling to sit on their laurels and their history, Jack Daniel's and George Dickel both continue to innovate their product lines and are generally supportive of the efforts of the upstarts across the state.
The vast majority of Jack Daniel's output is made using the exact same recipe — when you're the global leader, why mess with success? Other than some small-batch experiments, flavored products and a rye whiskey, Old No. 7's recipe of 80 percent corn, 12 percent barley and 8 percent rye is about the only thing flowing out of the still. But there is still room for new products within that constraint. Recently, Jack released a 10-year-old version of its flagship — its first product with any sort of age statement since the middle of the last century. No. 7 has always been blended with consistency in mind, and there could be barrels ranging from four to 10 years and up in the huge batches it bottles.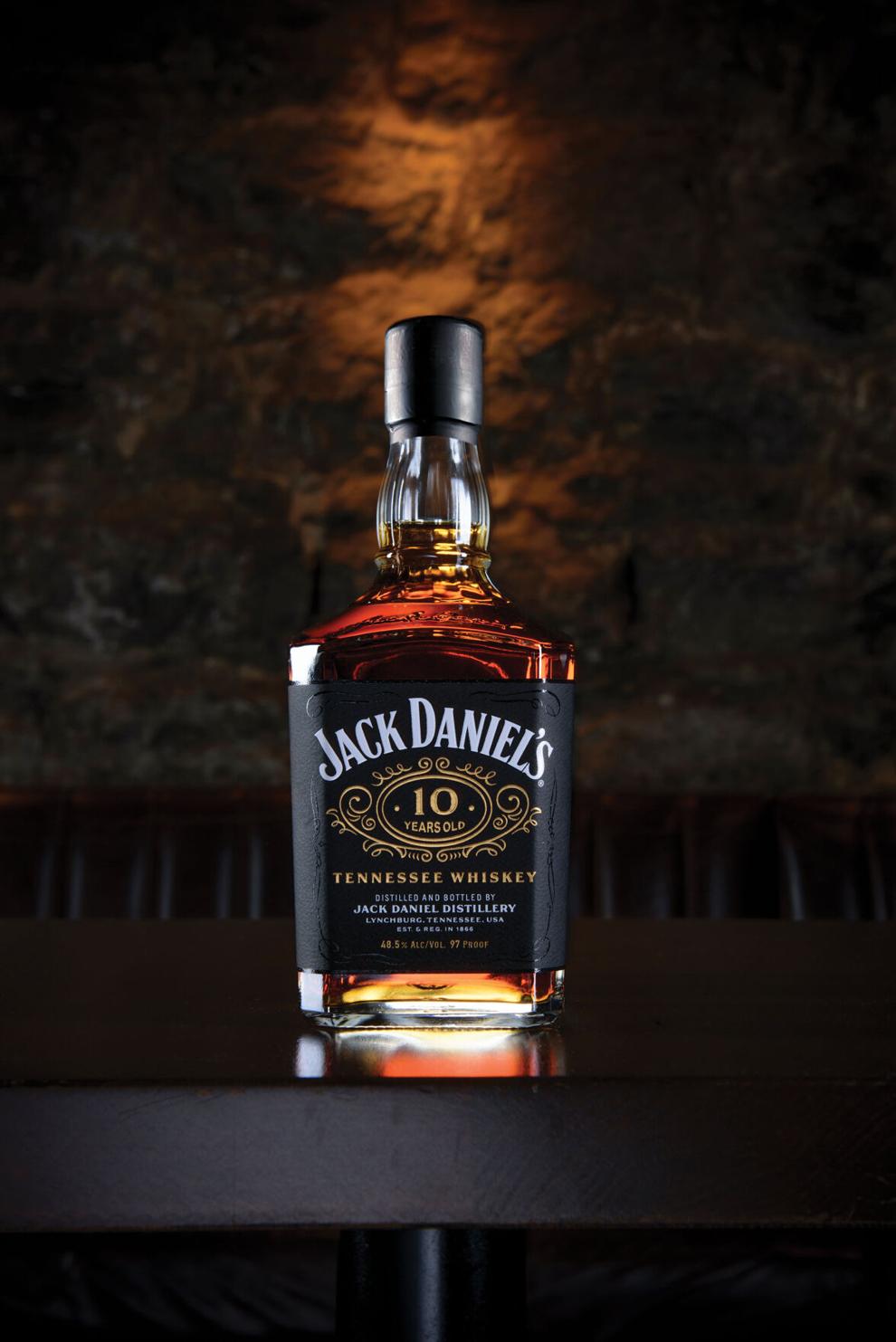 In a nod to Mr. Jack, the distillery has decided to create a portfolio of new aged whiskeys to showcase what has been hiding out in its rickhouses for a decade. Lexie Phillips, the assistant distiller at Jack, explains why her company spent the time and money to develop this new offering. "Our Tennessee whiskey has long been seen as an all-around easy sip — now that's never going to change," says Phillips. "Additionally, with the whiskey boom we are experiencing, we also want to offer the whiskey lovers complex flavors in a premium offering that they are excited to share with their friends. Innovation like our newest release, the 10-year-old Tennessee whiskey, is something I am passionate about, and it's something you will continue to see."
At Dickel, relative newcomer Nicole Austin is still waiting for her first Tennessee whiskey to come of age in barrels, but she has discovered opportunities to expand the product line by taking advantage of her superior tasting and blending abilities. Even though she came to the job after stints working in New York and Scotland, Austin — now Dickel's general manager and distiller — was already a fan of the category. "I felt that Tennessee whiskey as a category was often underappreciated — with some people seeing it as more of their grandfather's whiskey," says Austin. "From what I had seen at George Dickel and from other distilleries was that the quality of the whiskey was top-tier, and had been for a long time."
Sampling from hundreds of barrels, Austin has discovered "honey holes" in the rickhouses that exhibit particular attributes that stand out, opting to put them out as limited-release products. These include a version of Dickel that she says reminded her of the characteristics of a gose beer, another that has held up for an astonishing 13 years, and one that exhibited enough traditional bourbon notes that she actually called it a Tennessee bourbon. Because she could. (Take that, Kentucky!)
In Shelbyville, Nearest Green Distillery is already steeped in history — even though the company hasn't yet completed construction of its own production facility. Named after the emancipated slave who legendarily taught Jack Daniel to distill, the distillery has quickly become one of the most awarded spirits companies in the country for its artfully selected and blended purchased whiskeys released under the Uncle Nearest brand.
Fawn Weaver, founder of the distillery, is proud to be a flagbearer for the category. "Tennessee whiskey as a distinct category, as I see it, is incredibly important for African Americans," Weaver says. "It is the one American spirit that we can take credit for being the most integral part of the process."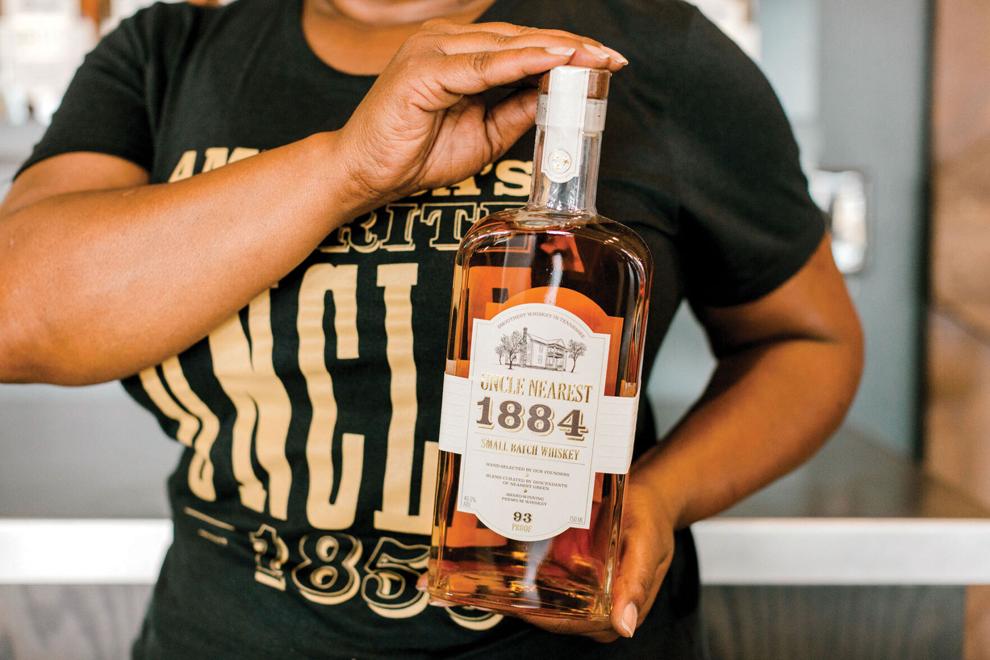 She is specifically talking about charcoal mellowing, noting that the distinction between bourbon and Tennessee whiskey is "the process that was brought to America from the enslaved people of West Africa."
Weaver continues: "Archaeologists have found the first records of using charcoal for water treatment in 400 B.C. Egypt. It is a similar process that was brought to America by the enslaved people, who later used it to filter whiskey. So the fact that in order to be categorized as a Tennessee whiskey a process brought here by my ancestors must be used — I will always be partial to Tennessee whiskey as a category and will always celebrate it as the first type of spirit to openly acknowledge the importance of African Americans in the process."
Charlie Nelson and his brother Andy also leaned heavily on history as the guiding star for their Nelson's Green Brier Distillery. Although the distillery burst onto the national scene with its popular sourced Belle Meade Bourbon, they are most proud of their award-winning Nelson's Green Brier Tennessee Whiskey, made using an old family recipe that benefits from the softness of wheat in the mash bill instead of the usual spicy rye.
"Charles Nelson, our triple-great grandfather, was a pioneer in the Tennessee whiskey category and was the largest producer of it pre-Prohibition," says Charlie Nelson. "It's in our blood. And we have an enormous sense of pride, as it represents a perfect blend of our love of our family, our community, our state, traditions, stories and culture."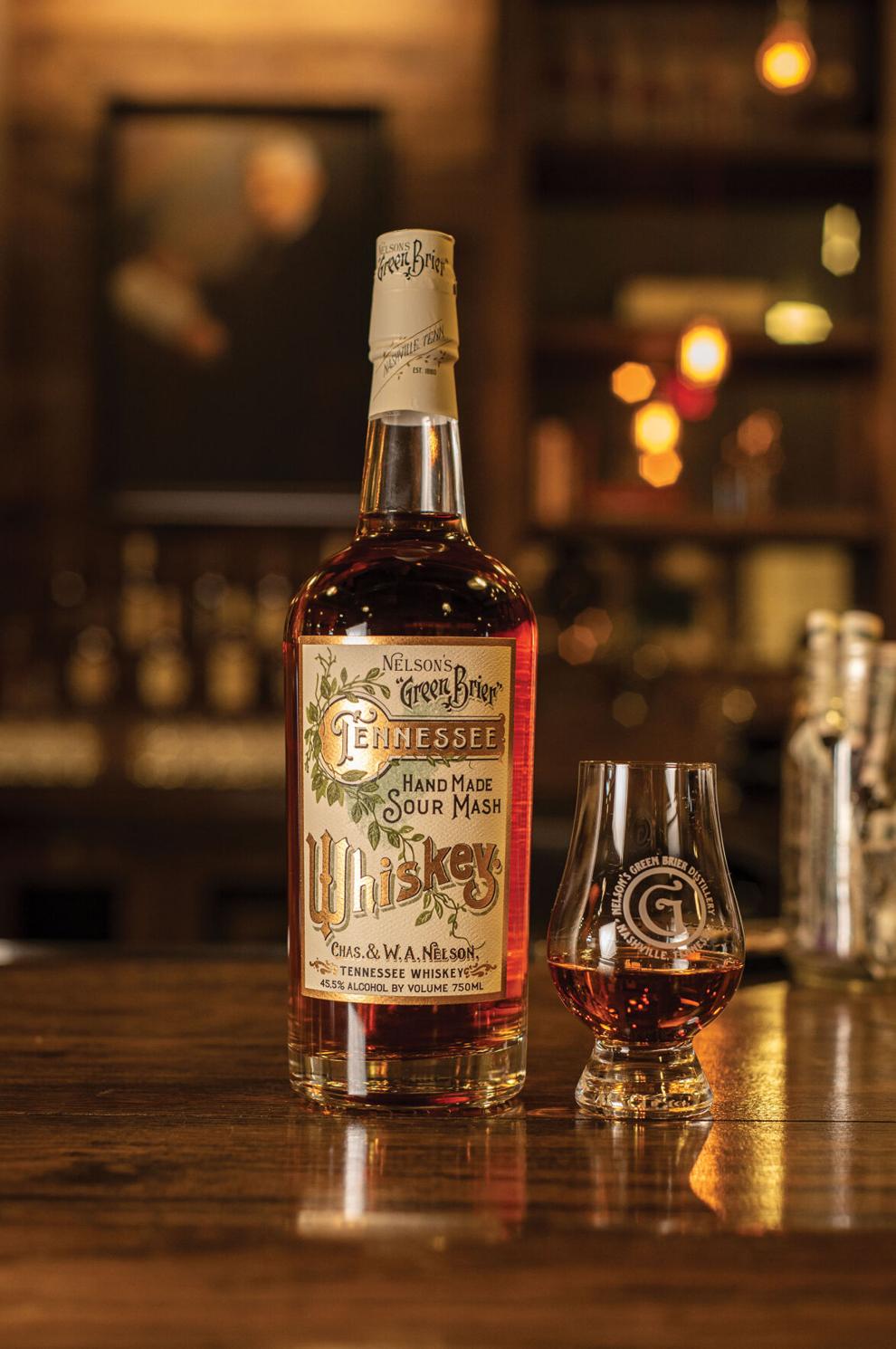 Of course, their sour mash also benefits from the Lincoln County Process, as Charlie describes: "Charles Nelson once said, 'The charcoal mellowing process removes some of the heating elements that cause an unpleasant farewell; however, the aftermath of all whiskeys is unpleasant, if consumed in too large of a quantity.' "
All four of these distilleries — plus others across the state — realize that bourbon is still the big industry driver, but innovation and protection of their special Tennessee whiskey designation is integral to catching up. "We want to protect the traditions of making great whiskey the Tennessee whiskey style as we have done for generations," says Phillips. "It means the world to me. I'm proud of my Tennessee roots, and I know our whiskey-making process from start to finish. It's one I have no problem standing behind with absolute integrity."
Nelson is optimistic about the future of the category: "The future of Tennessee whiskey is going to be fun and exciting. There are now at least a couple dozen Tennessee whiskey producers in the state, and a lot of them are just starting to release some of their mature stocks. I have no doubt that there will be some products utilizing diverse new mash bills, heirloom grains, etc. I'm excited to see how the different producers look to push the envelope and put their own stamp on the category."
"Until most recently, very few people realized anyone else — other than Jack — actually made Tennessee whiskey," says Weaver. "So imagine how much we will grow this category over the next few decades, now that Uncle Nearest and so many others are making award-winning whiskeys that are going toe to toe with our neighbors to the north."
"My favorite part of producing Tennessee whiskey is showing whiskey drinkers how high-quality the category can be," says Austin, "and that we should be considered among the great American heritage whiskey producing states."