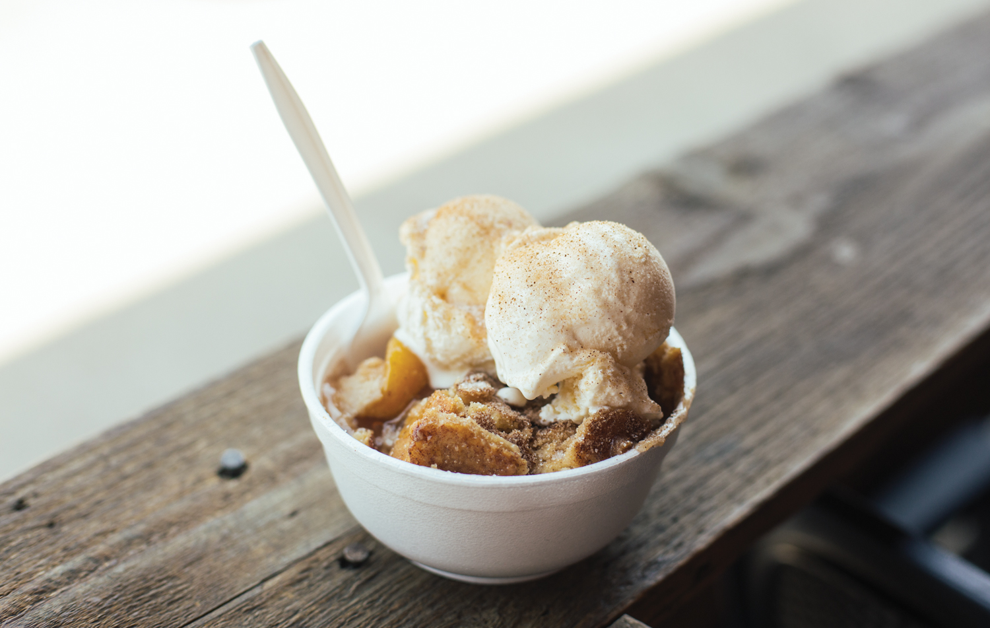 Pie. Cake. PIE. CAKE. PIE! CAKE! The dessert debate has raged for years. Marriages have crashed and burned, and fistfights have broken out between total strangers (I mean, probably) as pie people have defended flaky crusts and sophisticated fillings, while their opponents argue on behalf of layers of tender cake and creamy frosting.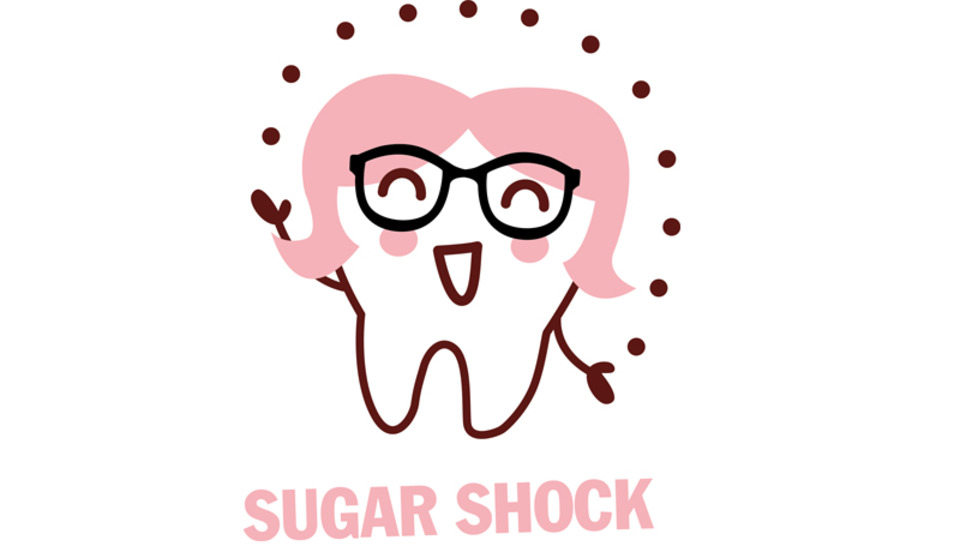 But cake and pie are hardly the only crowd-pleasing confections worth fighting for. What about cobbler, you dummies? Vastly overlooked in the dessert game, cobbler, when done well, is a dreamy combination of pastry and fruit piled together into a spoonable and fuss-free dessert. And no one in Nashville does it better than Tami Dampeer at The Peach Cobbler Factory.
Dampeer and her family moved to Nashville in 2005 after evacuating New Orleans during Hurricane Katrina. Armed with baking skills she picked up from her grandmother Pearl, Dampeer opened The Peach Cobbler Factory in 2013 as a weekend pop-up stand at the Nashville Farmers' Market. Now the family-run operation can be seen all over town, slinging slabs of their dessert via their food truck (parked in 12South every Friday through Sun 11 a.m. to 6 p.m.) and their market pop-up table (currently appearing every Thursday night at the Crieve Hall Farmers Market).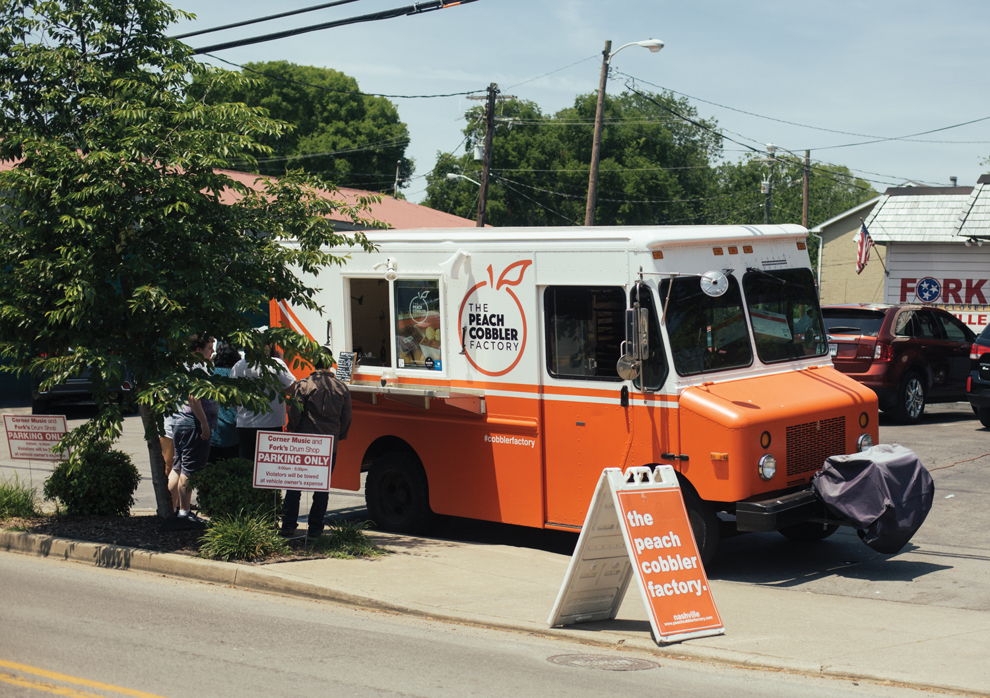 If your idea of cobbler has been tainted by a lifetime of mushy fruit, par-baked globs of dough or gummy sauce, The Peach Cobbler Factory is here to win you back. While some cobblers have a dumpling- or biscuit-like crust applied only to the top of the dish, The Peach Cobbler Factory sandwiches their delicately sweetened filling — available in 12 seasonal flavors, including peach, cherry, honey apple, sweet potato pecan, strawberry and blackberry — between two layers of pie-crust-like dough. It's like if a pie crust and a sugar cookie had a baby, and it's wonderful.
The top layer, sprinkled with a generous handful of cinnamon and sugar, is light and crispy, while the bottom layer is a bit more thick and tender thanks to soaking up the fruit's juices. As is, it's a simple, comforting dessert — the sauce is thick, but it doesn't make your mouth feel sticky, and because they use fresh fruit whenever available, there's still a lot of texture in each bite.
But it wasn't until I tried The Peach Cobbler Factory's latest creation, peach-cobbler-stuffed cinnamon rolls, that I truly appreciated what Dampeer and her company are doing. 
Yes, I said peach-cobbler-stuffed cinnamon rolls.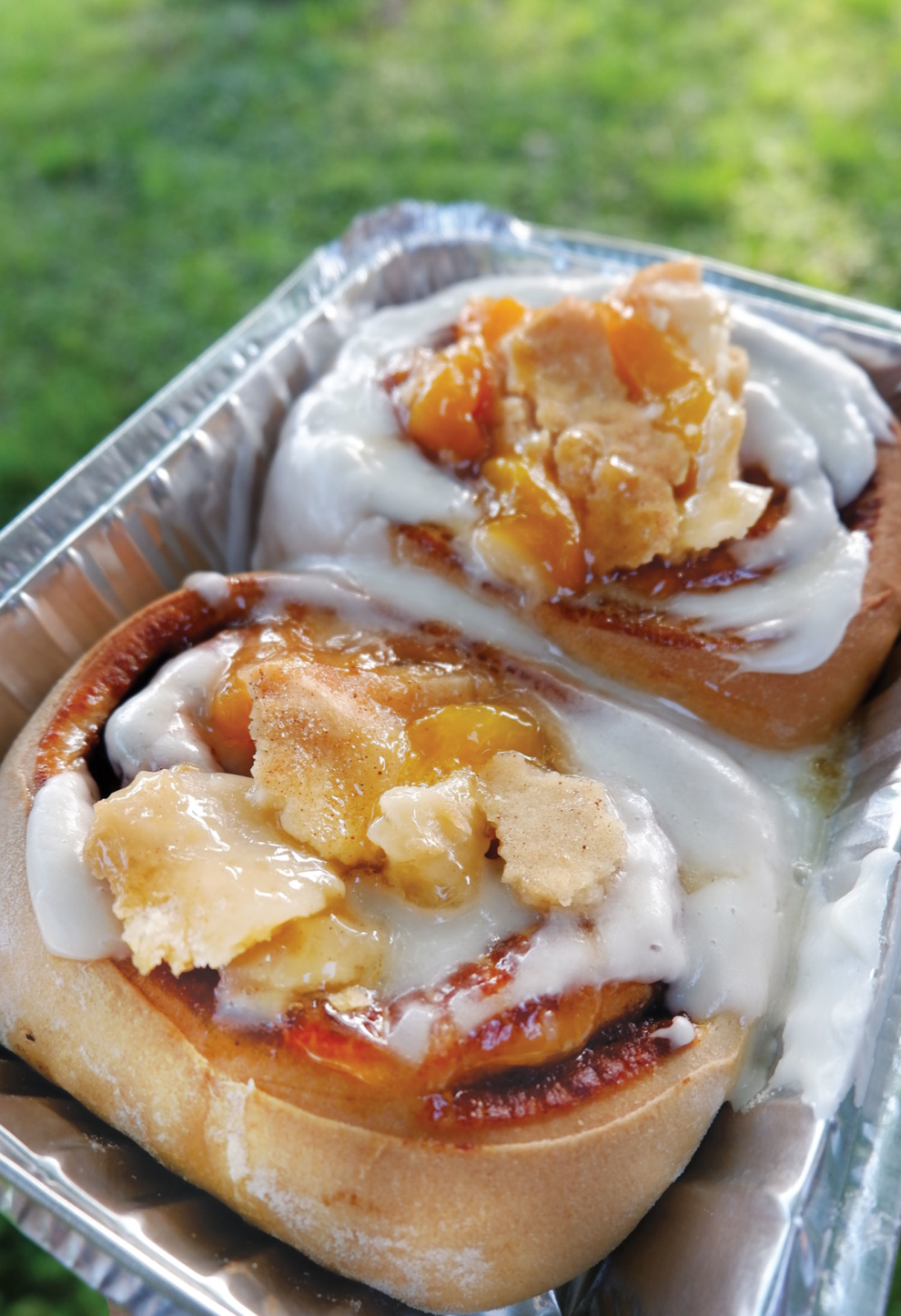 The invention may sound like an inedible mess intended to impress Instagram's #FoodPorn crowd, but the combination is surprisingly delightful. The cinnamon roll itself is what makes the dish work. Cuttable with even a plastic fork, these rolls boast the kind of softness that makes one closely examine the next bite to find out exactly what's going on under the lightly browned exterior. Have you ever made cinnamon rolls? It goes something like this: 
First step: Butter.
Second step: More butter.
Third step: Put the butter on the butter and top it with more butter. 
The Peach Cobbler Factory's secret, though, is that there is no butter.
Seriously, no butter.
"A few years ago, we began to go vegan as a family and eliminated butter altogether," says Dampeer. "Some of our vegan customers know, but it's been our little secret. We like to think that it's probably the healthiest cobbler around!"
But surely it's packed with sugar, right?
"We don't add a lot of sugar," she adds. "It's the way my grandmother always did. I continued the tradition."
Sure, that news made me feel better about eating nearly an entire tray of the blackberry cobbler by myself the night before. But I was still shocked to learn that all of The Peach Cobbler Factory's goods are cruelty-free. It's not that I'm opposed to vegan baking — I love and respect well-done plant-based baking — but I've always taken pride in being able to tell when something is vegan. I fancy myself familiar enough with the science of baking to taste, feel or see when alternative ingredients are used. But The Peach Cobbler Factory threw me off my game, and their products are all the butter, uh, better for it.
"We let the fruit to do the talking," says Dampeer. "Less sugar, zero animal fat and simple, natural ingredients. We don't market it as such, but the customers definitely can tell the difference."
So the next time people start screaming about pie and cake, daring you to choose a side, throw down a slab of The Peach Cobbler Factory's namesake product, or even one of their stuffed creations (they also offer cobbler-stuffed King Cakes). It's time to abolish the two-party dessert system.
Just don't tell your friends it's vegan — I don't know if America is ready for that.