An alebrije is a Mexican folk creature that combines elements of different animals — and it's also the name of a Mexican food spot here in Nashville. Alebrije owner Edgar Victoria imparted that name to his taco truck based on a childhood memory in Mexico City. As a boy, as he was taking a bite of a carnitas taco, he looked up and saw alebrijes on the taco stand. 
"I will never forget that taco because it was just so good," Victoria tells the Scene.
He keeps that memory alive through a growing food brand that showcases authentic Mexican street food. Leaning on almost 20 years of experience cooking all kinds of cuisines, Victoria is working to present Nashvillians with the same kinds of food experiences he had in his native Mexico, serving tacos, huaraches, tlayudas, tostadas and more.
"Don't get me wrong, there's really good types of spots in Nashville," says Victoria. "I have a favorite place myself. But in my head, I was like, 'I'm craving something different. I'm craving something very authentic, like Mexico City tacos.' … I decided to create it myself."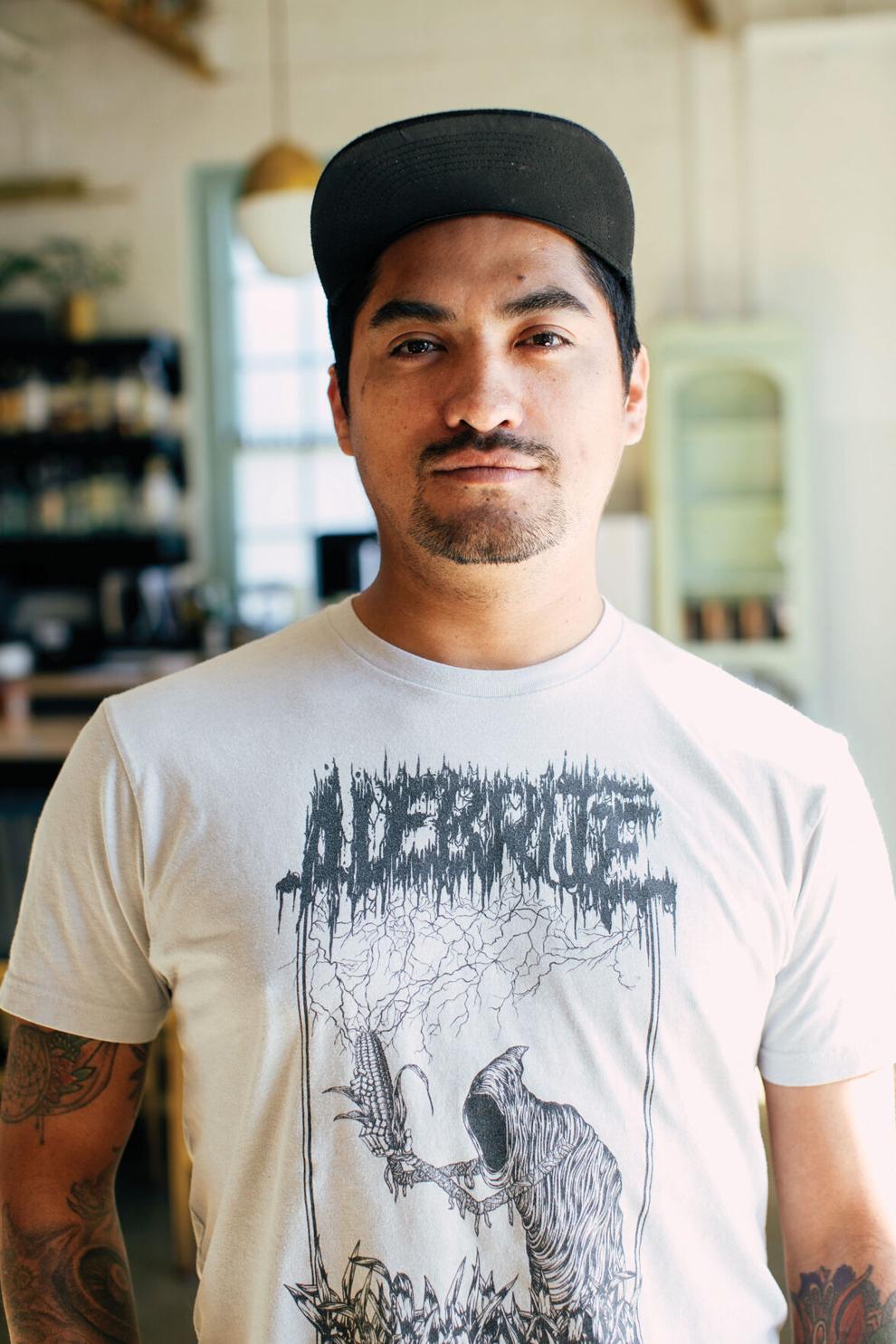 Victoria introduced Alebrije to Nashville through a variety of pop-ups soon after the pandemic started, at farmers markets and restaurants like Bastion, Arnold's Country Kitchen and Joyland. Eventually, Victoria landed a residency at Bastion, serving food on the days the restaurant was closed. What started as a one-month commitment lasted the better part of a year. 
"That's a space where I felt like I was able to express myself when it comes to cooking, and I was honestly able to make some of the best dishes I've ever done in my whole career," says Victoria.
It was at Bastion he met folks like Benjamin and Max Goldberg, the owners of Strategic Hospitality who later asked Victoria to sell tacos at Geodis Park, the new home of Nashville SC. At a farmers market, he met Honeytree Meadery co-owner Dru Sousan, who invited him to park a food truck outside the meadery. Alebrije also started getting attention from major publications like Bon Appétit (not to mention a Best of Nashville award from the Scene).
Alebrije now has several locations around town, including a food truck that stays parked outside Honeytree Meadery, two locations in Geodis and one at Bar Sovereign. Alebrije also has a presence at the weekly Richland Park Farmers' Market with his wife Dora Martinez's Panecito booth, which sells Mexican desserts, fruits and aguas frescas at several markets throughout the week. 
The Scene visited the Honeytree Meadery location on a recent Sunday and ordered a pollo asado taco and the day's special — chicken mole enchiladas. The marinated pollo asado was bright and flavorful, while the mole enchiladas featured a deep, rich flavor with a touch of earthy sweetness and blue tortillas. 
Part of what makes Alebrije's food so special is its tortillas. Leaning on ancient traditions, Victoria serves nixtamalized tortillas using heirloom corn from Mexico. Soaking the dried corn in a mixture of water and calcium hydroxide softens the kernels so they can be processed through a mill and made into masa, or dough, which can then be shaped and cooked in a variety of ways.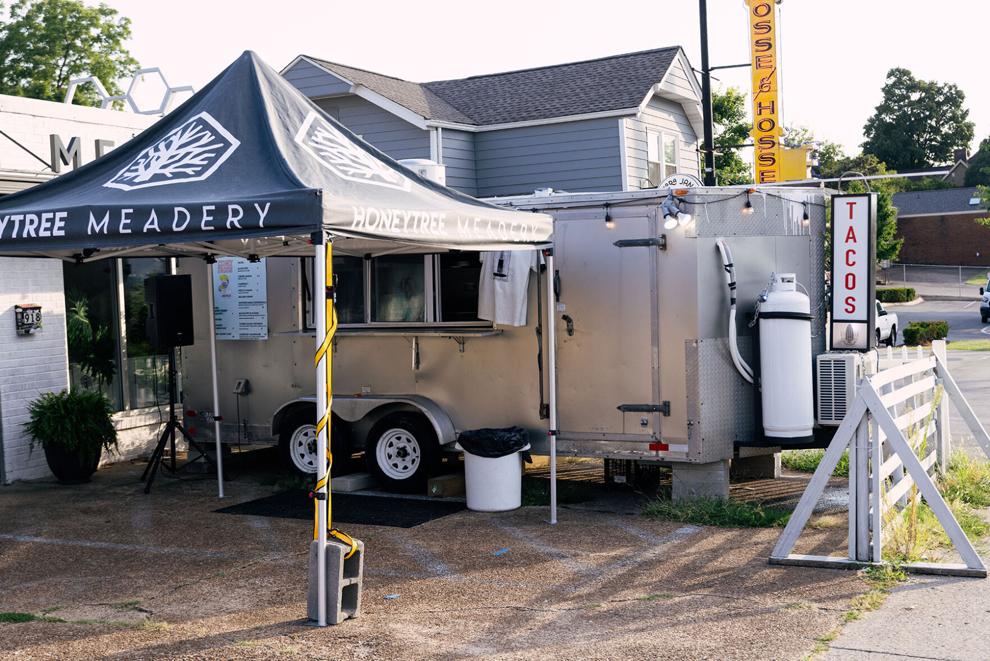 Despite its namesake, Alebrije's branding leans away from fantastical folk art and toward a heavy metal aesthetic. "It's my whole self as a person into the branding," says Victoria. "So if you see something heavy metal, that's because I used to listen to a lot of heavy metal."
You might also see a cartoon character eating a taco with the phrase "CDMX Tacos." Victoria would like to develop and expand that brand across Nashville as a more casual taqueria while allowing Alebrije to grow into its own restaurant. 
"I'm cooking food that I had as a kid," he says. "I'm cooking food that I'm very passionate about. I'm cooking food that I believe in. I'm cooking food that I think people should try. I'm not cooking food with the mentality of, 'Oh, don't do it like that because white people don't like that.' "