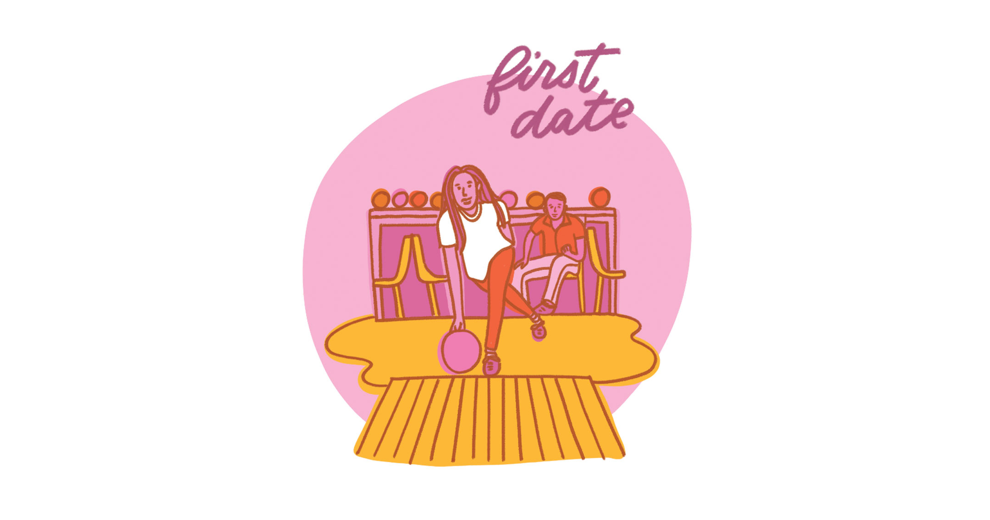 Thanks to the advent of dating apps like Tinder, Grindr, Bumble and Bristlr (that last one is for people who want to date dudes with beards … seriously), meeting people is easy. So just what the hell do you do with them once you've met them?
For some people, first dates are second nature — a bit of get-to-know-you conversation over a cocktail is a breeze. For others, breaking the ice is more difficult. Luckily, Nashville is a town rife with things to do. Fine-dining establishments and craft-cocktail spots are sprouting up all over town, while a few old-school bars and time-tested cheap-date spots have managed to hang around as well. Here's a list of low-pressure, high-charm establishments where you can get to know your new special friend.
---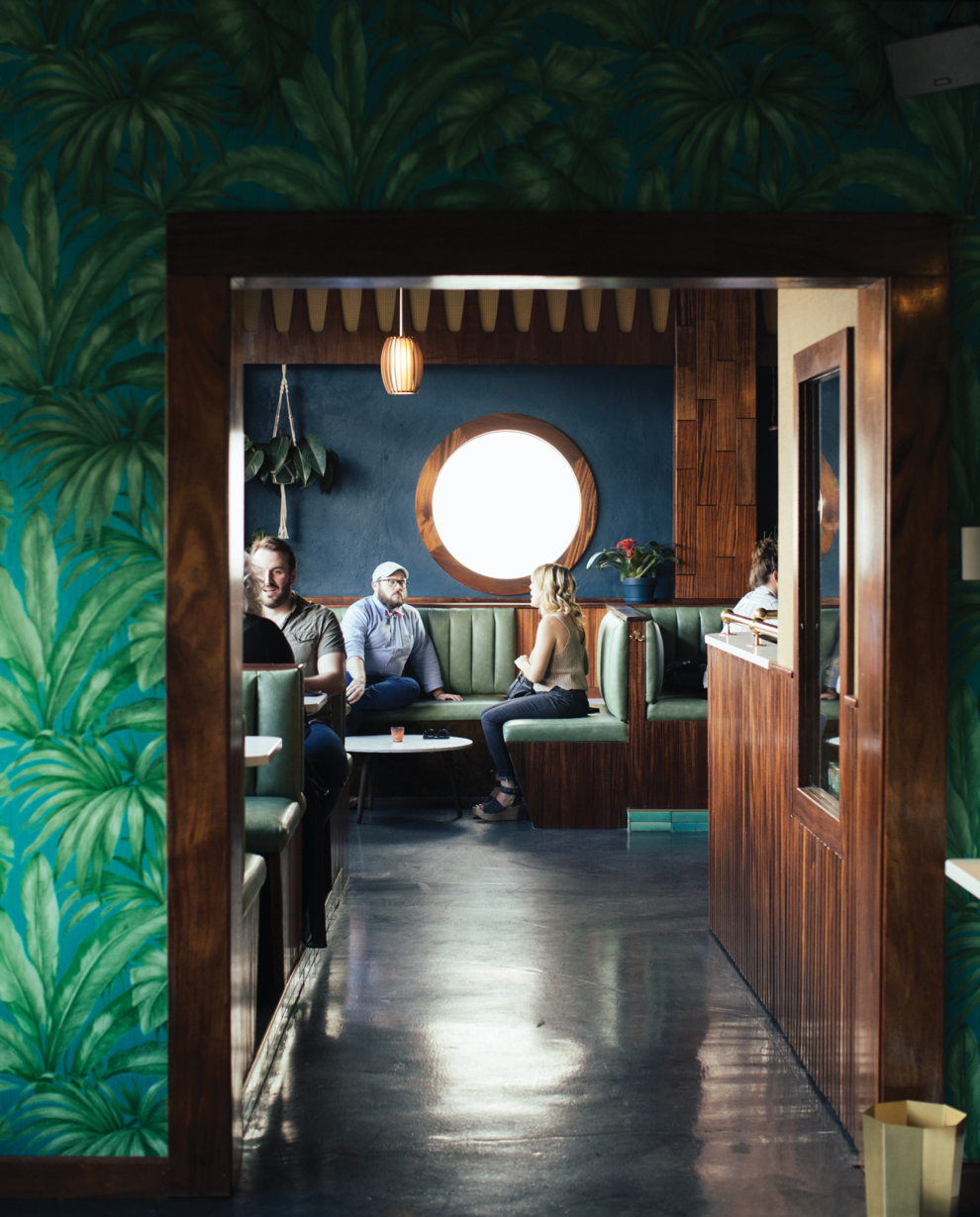 Drinks
Casual: As we East Side barflies know, there's no dearth of laid-back spots to grab a drink on the better side of the river. From the legendary Edgefield Sports Bar & Grill (921 Woodland St.) to faves like Duke's (1000 Main St.), 3 Crow Bar (1024 Woodland St.) and Rosemary (1102 Forrest Ave.), the Five Points neighborhood is littered with top-shelf dives, watering holes and holes-in-the-wall. But if we're going to recommend a spot to take a first date, it's going to be Wilburn Street Tavern (302 Wilburn St.), which reopened over the summer thanks to new owner Teresa Mason, best known for her restaurant Mas Tacos Por Favor (more on that in our Palentine's section). Wilburn Street tied with Pearl Diver (see below) as our writers' pick for Best New Bar in the Scene's Best of Nashville issue, and that's in large part thanks to its charming, low-pressure atmosphere. Shoot some pool to break the ice, or if things are going well, duck into a booth to cozy up with your new sweetheart.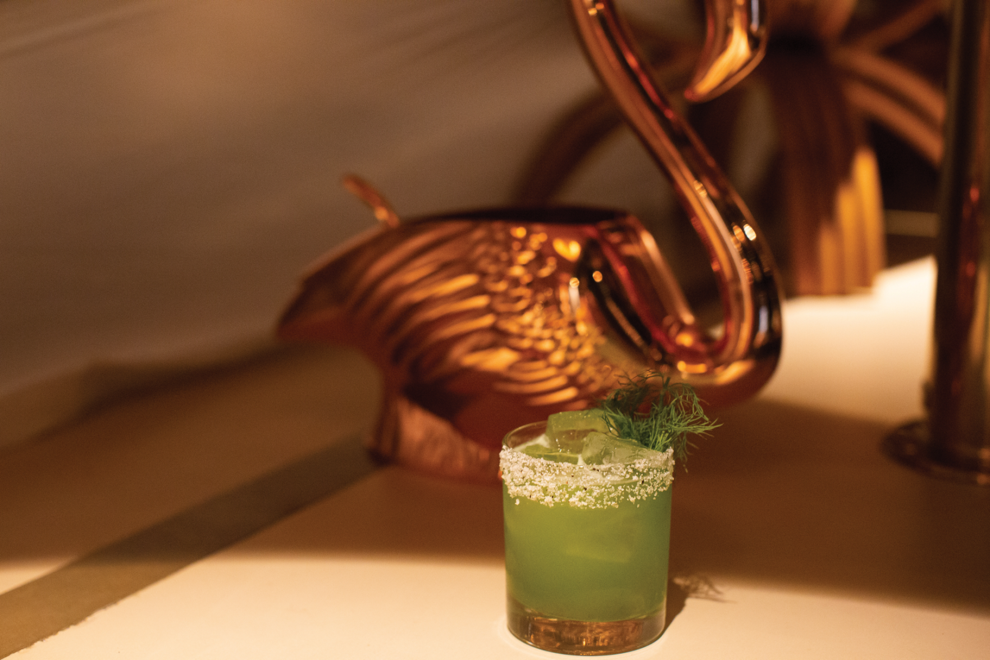 Fancy: The East Side abounds with about as many upscale options as hole-in-the-wall ones. As a matter of fact, two East Nashville spots made the "South's Best New Bars List" in Garden & Gun's February/March issue: The Fox Bar & Cocktail Club (2905B Gallatin Pike) and Pearl Diver (1008 Gallatin Ave.). Hidden away behind Nicoletto's Italian Kitchen, The Fox is a beautifully adorned, low-light, Art Deco-esque spot with an extensive and diverse craft-cocktail menu that offers a variety of Old Fashioneds, toddies, Negronis, martinis and much more. Just down the road a bit closer to Five Points is the tropical-themed Pearl Diver, with a menu featuring expertly crafted (and aesthetically appealing) daiquiris, piña coladas and a rum-and-soda concoction known as the Ting Wray. Pearl's back patio and cabanas are perfect in the summertime, but thanks to some outdoor heaters, you and your date can enjoy them any time of year.
---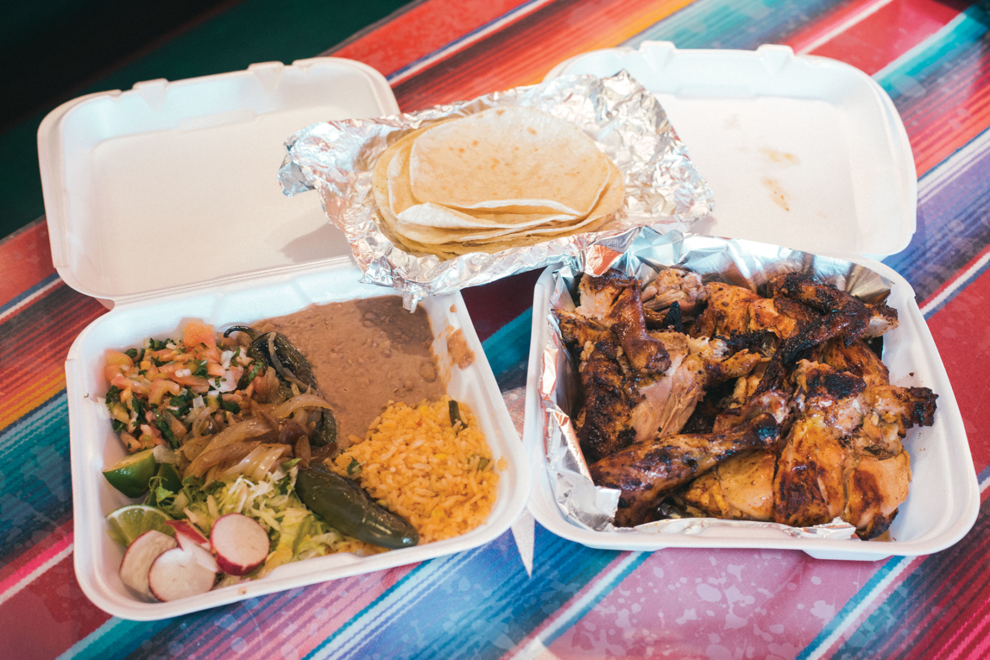 Dinner
Casual: Wining and dining a new paramour at a fancy establishment is all well and good, but you know what's really impressive? Taking them to a delightful little spot they've never heard of. For my money, the best bite in town is the pollo asado al carbon at Tacos y Mariscos Lindo Mexico (917 Gallatin Pike S., Madison). Sure, it's a bit of a trek up Gallatin Pike, but a $20 bill can get an entire roasted chicken with rice, beans, tortillas, pico and toppings, and you'll still have enough money left over for a generous tip. (Pointer: You should always tip well, but especially when you're trying to impress a date.) For a similarly delicious experience that's more centrally located, hit Taqueria Andrea (1607 Dickerson Pike). They don't have Lindo's incredible pollo asado deal, but they do have comparably delicious tacos, tortas and burritos.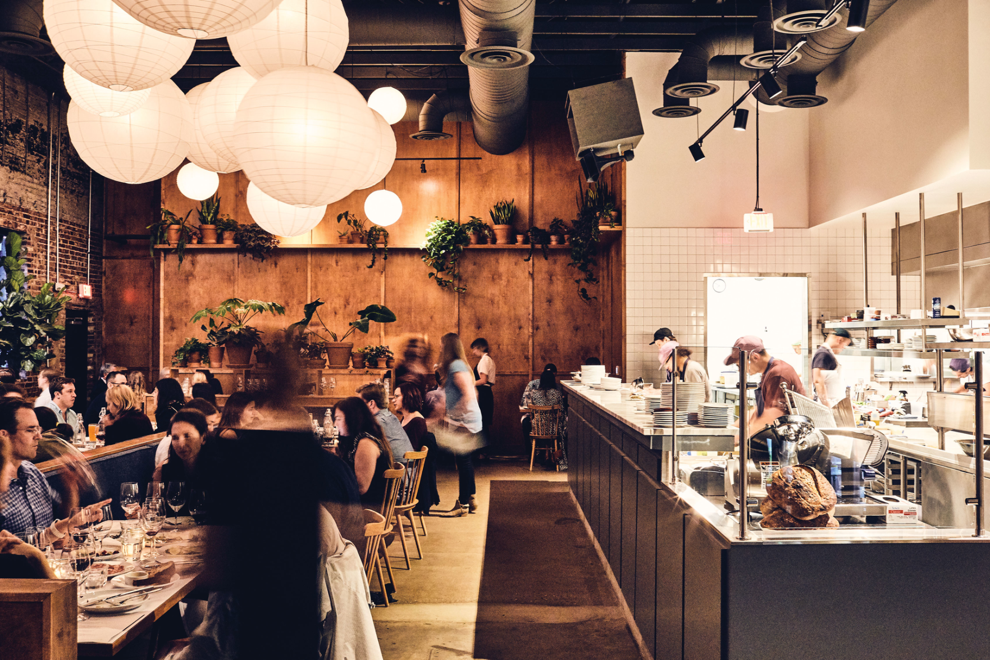 Fancy: Seeing as how we already named Rolf and Daughters chef-owner Philip Krajeck's newest spot Folk (823 Meridian St.) our Best New Restaurant in October's Best of Nashville issue, we probably don't need to remind you … but we will anyway: Folk is the best new restaurant in Nashville. Menu staples like the clam pizza and royal red shrimp are perfect to split with a date, and while the place fills up pretty quickly on weekends, you can often find a spot at the bar. If it's a little too busy at Folk, head east a mile to Lyra (935 W. Eastland St.), or a mile past that to Two Ten Jack. The newly opened Lyra offers truly excellent modern Middle Eastern cuisine and a wonderful cocktail menu, while Two Ten Jack — which just celebrated its fifth anniversary — is modeled in the tradition of the Japanese izakaya pub. Share the takoyaki (octopus hush puppies) over a couple glasses of sake. They're criminally delicious. 
---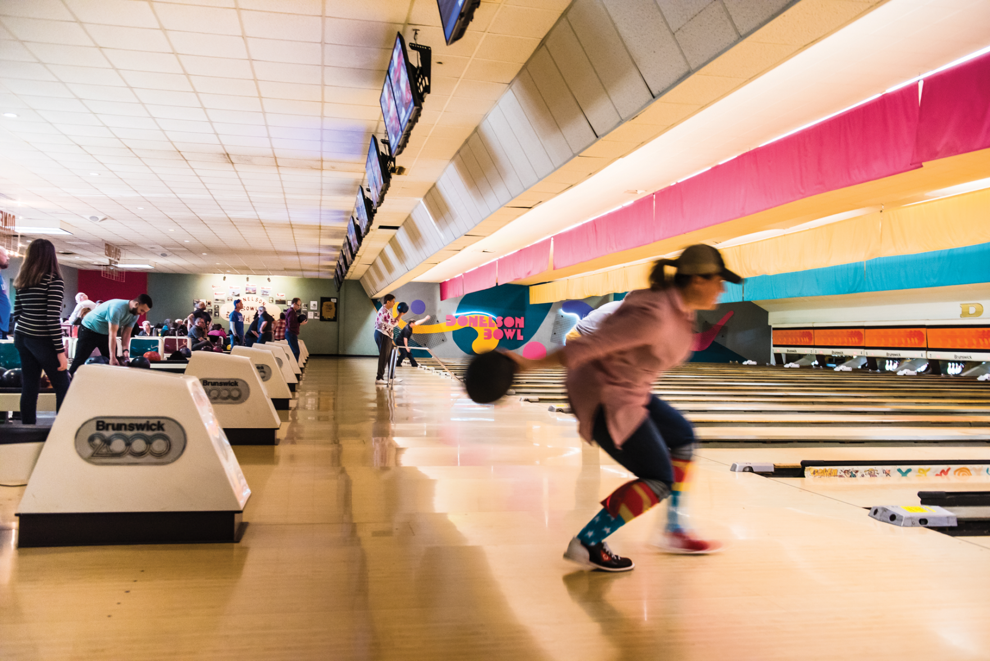 Activity
Casual: Bowling — it's an age-old go-to for a first date. Corny? Old-fashioned? Sure, maybe, but that's why it's charming, right? While it's a little bit of a drive from the East Side, Donelson Bowl (117 Donelson Pike) offers all the 20th-century Lebowski-esque quaintness that you can't find at newer entertainment complexes. Cheap beers, one of those claw machines full of rubber duckies — they'll even get on the intercom and wish your sweetheart a happy birthday on your behalf if you ask nicely about it! (It may not actually be your date's birthday, but why not make a grand gesture.) If you hate bowling, then we've got something even more indoor-kid-friendly for you: Game Galaxy Arcade in Rivergate Mall (1000 Rivergate Pkwy, Goodlettsville), where you can play all the old-school pinball and arcade games you desire for just $7 an hour. There are dozens of old machines to choose from — a lot of them are a few decades old and require occasional maintenance, but it won't be hard to find a functional Street Fighter or something. Challenge your date to hand-to-hand combat!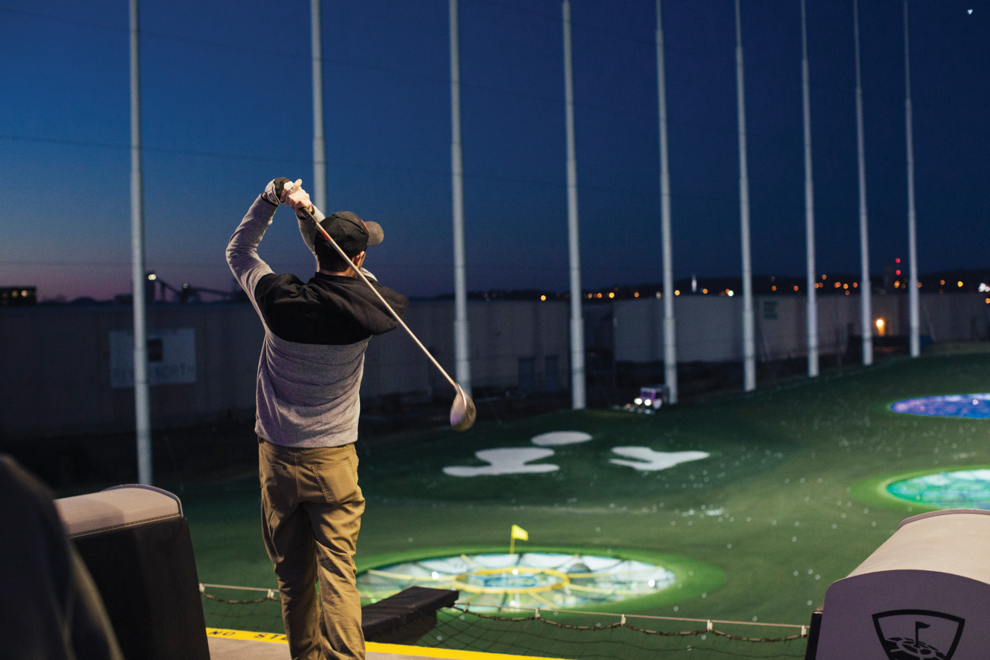 Fancy: Perhaps we're stretching the definition of "fancy" just a bit with this one, but you're not going to have a first date at the ballet, are you? If you are, congratulations, you're Bruce Wayne. If you're not, allow us to recommend Topgolf (500 Cowan St.). The high-tech driving range is a chain with more than 50 locations on multiple continents. It's not exactly locally sourced entertainment — but hell, fun is fun. The best part? It doesn't really matter if you don't know how to golf. It's almost more charming if you don't. Each so-called bay at Topgolf costs between $25 and $45 an hour (depending on what time of day you go). Servers will bring drinks and snacks to your bay's table while you whack away at golf balls. Try to hit the targets if you can, or just smash the ever-loving shit out of them.