Many of us who rediscovered our home kitchens during the pandemic spent some time cleaning out our cabinets. If you're one of those folks, you might have found some surprises. ("Why do we have two salad spinners?" "Isn't that the wooden spoon that got chewed up in the blender when we were making margaritas five years ago?") Hopefully you've done a little culling of your culinary toolkit, but why not go one step further and gear up your kitchen with some really special utensils sourced from local providers?
Investing in proper high-quality tools in the kitchen and beautiful serving vessels will pay off in many ways. Cooking is more enjoyable, quicker and safer when you've got the right accoutrements, and some studies have suggested that food is actually perceived as being more appetizing when it is served on pretty plates with fancy flatware. So if you're looking for somewhere to spend a little of that stimulus check, here are some excellent local options to up your game in the kitchen.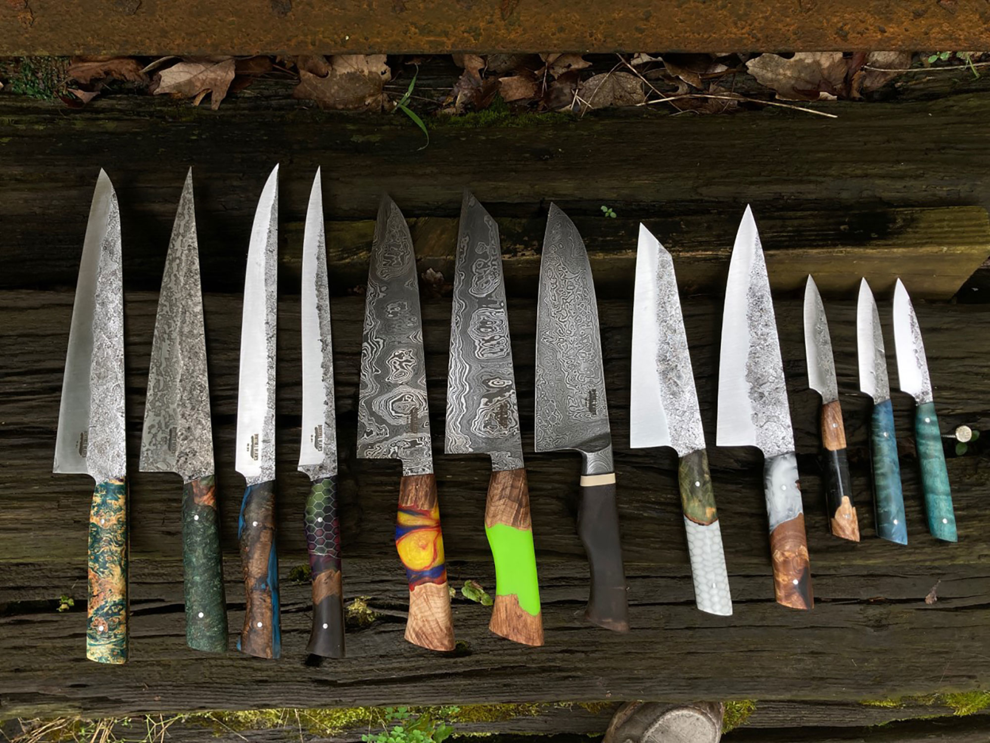 Located just across the Kentucky border in LaFayette, BootHill Blades has become a very popular purveyor of custom knives and kitchen tools for Middle Tennessee cooks. So popular, in fact, that they often sell out of their inventory of artisanal blades within hours of dropping their monthly newsletter into the inboxes of their fans. Being quick on the trigger when you click on that email is still the best way to acquire one of their gorgeous and utilitarian knives, as the wait time for custom orders has already extended out to late 2023!
If you check out their wares on their website, it's easy to see why lead times are so extended. Jared Thatcher is a true master of steel, creating all sorts of sizes and styles of cutlery, ranging from hunting knives to parers to popular Japanese varieties like Santoku and Nakiri using forged Damascus steel to create beautiful rippled patterns along the sides of the blades. He will also apply a unique mustard patina to some of his standard inventory and by request on custom orders.
Slightly easier to acquire is the handsome and functional wooden kitchenware produced by Thatcher's wife, Kylee. She too loads her current inventory into the online ordering page at the beginning of the month, so that's the best time to go shopping for wooden spatulas, spoons, serving boards, honey dippers and other various utensils that are as beautiful as they are useful in the kitchen.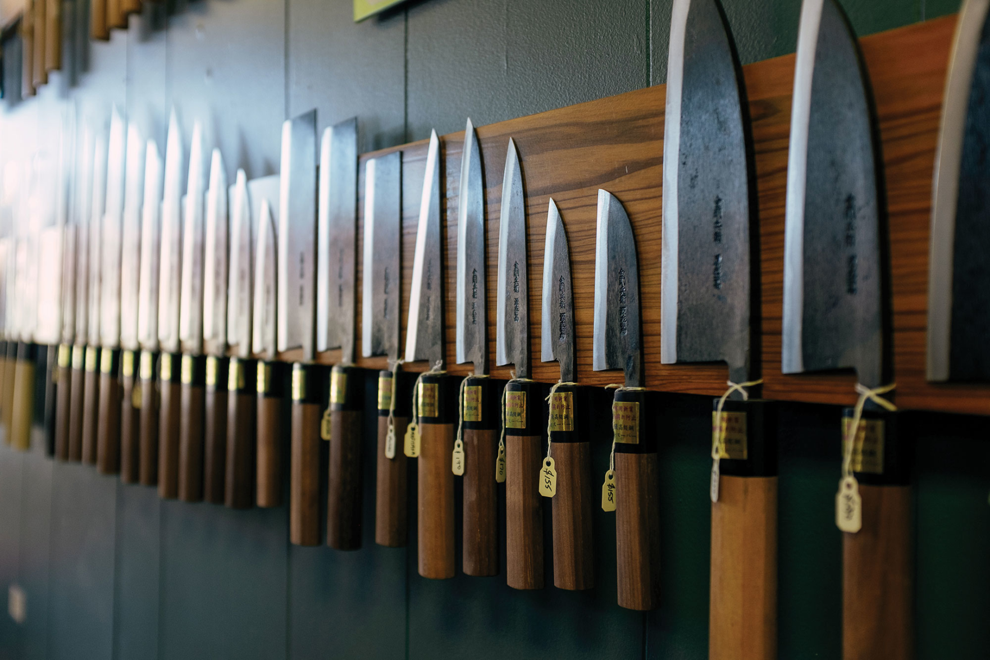 The second outpost of this New Orleans-based cutlery and kitchenware store quickly became a favorite hangout for local kitchen pros, and not just because of the helpful job-openings board they keep by the front door. This cozy East Nashville shop offers professional-level cutlery, including many varieties imported from some of Japan's master bladesmiths like Mcusta, Moritaka, Yamahide and others. Coutelier also offers knife repair and sharpening services at reasonable prices, with quick turnaround to return your favorite tools to like-new condition.
In addition to knives, Coutelier stocks other fun and exotic kitchen tools — like premium barware, mandolins, knife rolls, sharpening stones, Japanese konro grills and the Binchotan charcoal to fire them, slicers, dicers and pasta tools. Coutelier is an amazing place to browse and dream, and while they do accept walk-ins, during the duration of the pandemic they also offer shopping by appointment and curbside pickup service.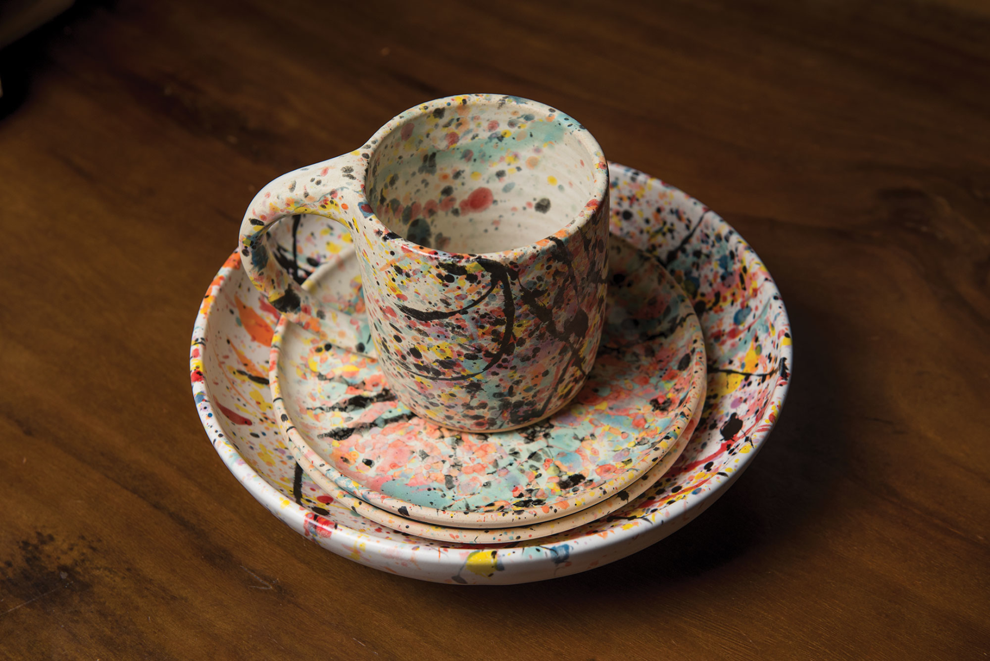 While you might not have the cooking chops of Sean Brock or Philip Krajeck (spoiler alert: you don't), you can at least serve your culinary creations on plateware created by the same artisans who supply the dishes at their vaunted restaurants. Jess Cheatham is the craftsperson behind Salt Ceramics, and has supplied the bowls, plates and cups that you see when dining at spots like Rolf and Daughters, Folk, Cafe Roze, Roze Pony, Noelle Hotel and Firepot Tea Bar. She also sells directly to consumers at her website, where you can peruse her colorful pieces. While her creations look like artwork, they are designed to be sturdy enough for everyday use and can actually run through the dishwasher. (Of course, handwashing is always preferable.)
Hand-thrown on a wheel, coated with a food-safe glaze and fired in an infernally hot kiln, Salt Ceramics are meant to be used, not just displayed on a shelf. Cheatham also collaborates with other artists who decorate her pottery, creating whimsical incense burners, planters, canisters, vases, tea sets and more.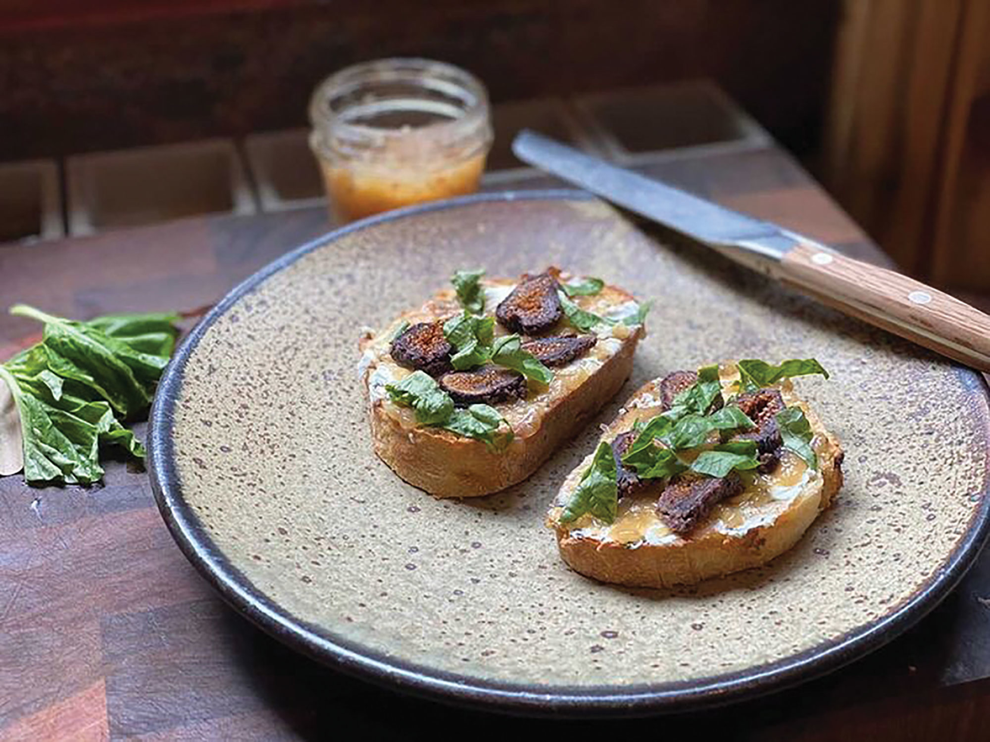 If you've ever eaten at Silo, Husk, The Catbird Seat, Butcher & Bee or Earnest Bar & Hideaway, you might notice a similarity in the aesthetic of their serviceware. That's because Caroline Cercone created pieces for all of those restaurants (as well as at Brock's upcoming Audrey), featuring natural tones in the glaze that Los Angeles Times restaurant critic Bill Addison accurately described as "freckled earthenware." Her earthy palette and use of natural materials in her glazes — like the ash from her fireplace — reflect a dedication to regional sourcing, as well as a bit of Japanese minimalism. Cercone has studied Japanese folk art extensively, and the Asian influences make lovely contributions to her works, which have become quite popular at local farm-to-table restaurants.
Like at Salt Ceramics, Cercone also creates plates, cups, dishes, bowls and teapots that are meant to be used, and they are quite appropriate for your own dinner table. Microwavable and dishwasher-safe, these are functional items that can be passed on through the generations like a beloved piece of cast iron. Consider it "useful art."