If you could go back and relive the past year, would you? Unless you're Jeff Bezos or the dude who owns Zoom, I'm guessing the answer is no. Personally, I wouldn't choose that particular adventure, in part because if I read the word "unprecedented" one more time I'm going to donate my eyes to science while they're still in my head. It's been an odd year. You know this. You were there.
But the year did give us some good things, especially in Nashville, especially when it comes to food. Bungalows, secret ramen, focaccia, pizza, focaccia-pizza! Chefs tried it all, which is why they know what works. We asked them to share their socially distanced favorites, so grab a mask and get to tasting. And be sure to check out last year's chefs' guide to eating in Nashville — it's got dozens of spots that could use your support but may have been closed at press time last year. 
---
Chefs Surveyed
Kahlil Arnold, Arnold's Country Kitchen, Arnold's After Dark
Maneet Chauhan, Chaatable, Chauhan Ale & Masala House, more
Tony Galzin, Nicky's Coal Fired
Clint Gray, Slim & Husky's Pizza Beeria
Julio Hernandez, Maiz de la Vida
Julia Jaksic, Roze Pony, Cafe Roze
Kamal Kalokoh, Riddim N Spice
Margot McCormack, Margot Cafe and Bar
Chad Newton and Grace Nguyen, East Side Banh Mi 
Nina Singto, Thai Esane
Mailea Weger, lou
Vivek Surti, Tailor
---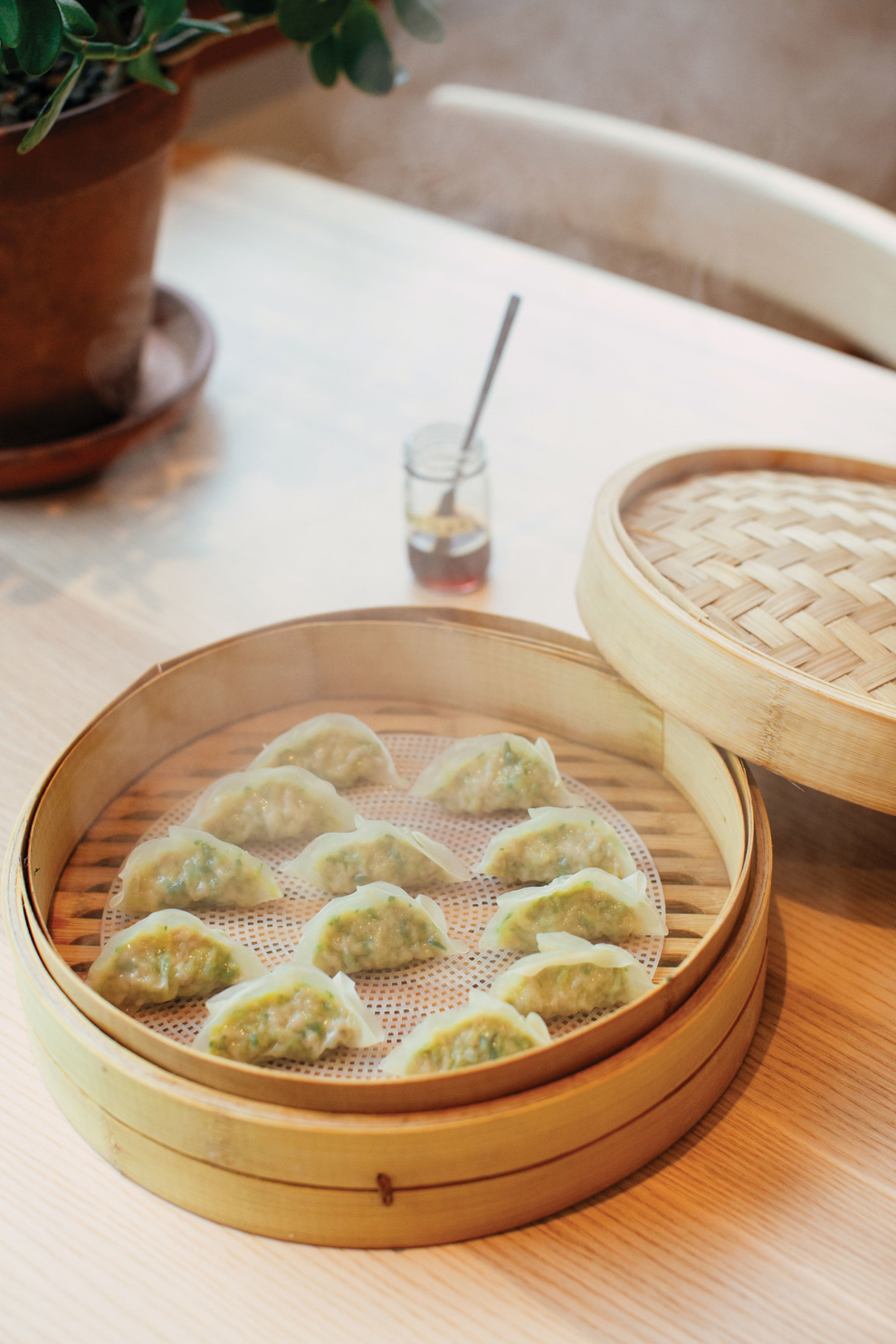 What has been your favorite takeout over the past year? 
Arnold: Locust. The pork dumplings are amazing!
Chauhan: Thai Esane's drunken noodle, basil eggplant and Esane sausage [housemade, seasoned with dill and lemongrass]. 
Galzin: King Tut's. The falafel is the best I've ever had, and the chicken shawarma is great.
Gray: Coneheads!
Hernandez: Black Dynasty. Back-alley ramen hits the spot and takes the edge off.
Jaksic: Everything at Locust, and the potato focaccia at St. Vito Focacciaria [fontina, potato cream, breadcrumb]. 
Kalokoh: The pupusas at La Esquina Pupuseria Salvadorena are so flavorful. Bailey & Cato's has the best ribs and soul food in the city.
McCormack: Kien Giang for pho or bun. Cafe Rakka for baba ganoush or chicken on the sajj [tenderloins in saffron, herbs, spices and yogurt]. 
Newton and Nguyen: Redheaded Stranger for crunch wraps and green-chili cheeseburgers. Folk for pizzas and veggie-forward dishes.
Singto: Cheddar's spinach dip! I'm a huge fan of fast food and chain restaurants.
Weger: East Side Banh Mi. Gracie's Big Salad with tofu [papaya, pickles, fried shallots, citrus-soy vinaigrette]; any of their veg specials; and always the gluten-free cookie! 
Surti: Deg Thai's new spot on Nolensville is incredible. I get tom yum or kra prao moo [stir fry with pork, holy basil, garlic, chilis, Thai-fried egg]. Their chili tray also has some of the best spicy condiments in town.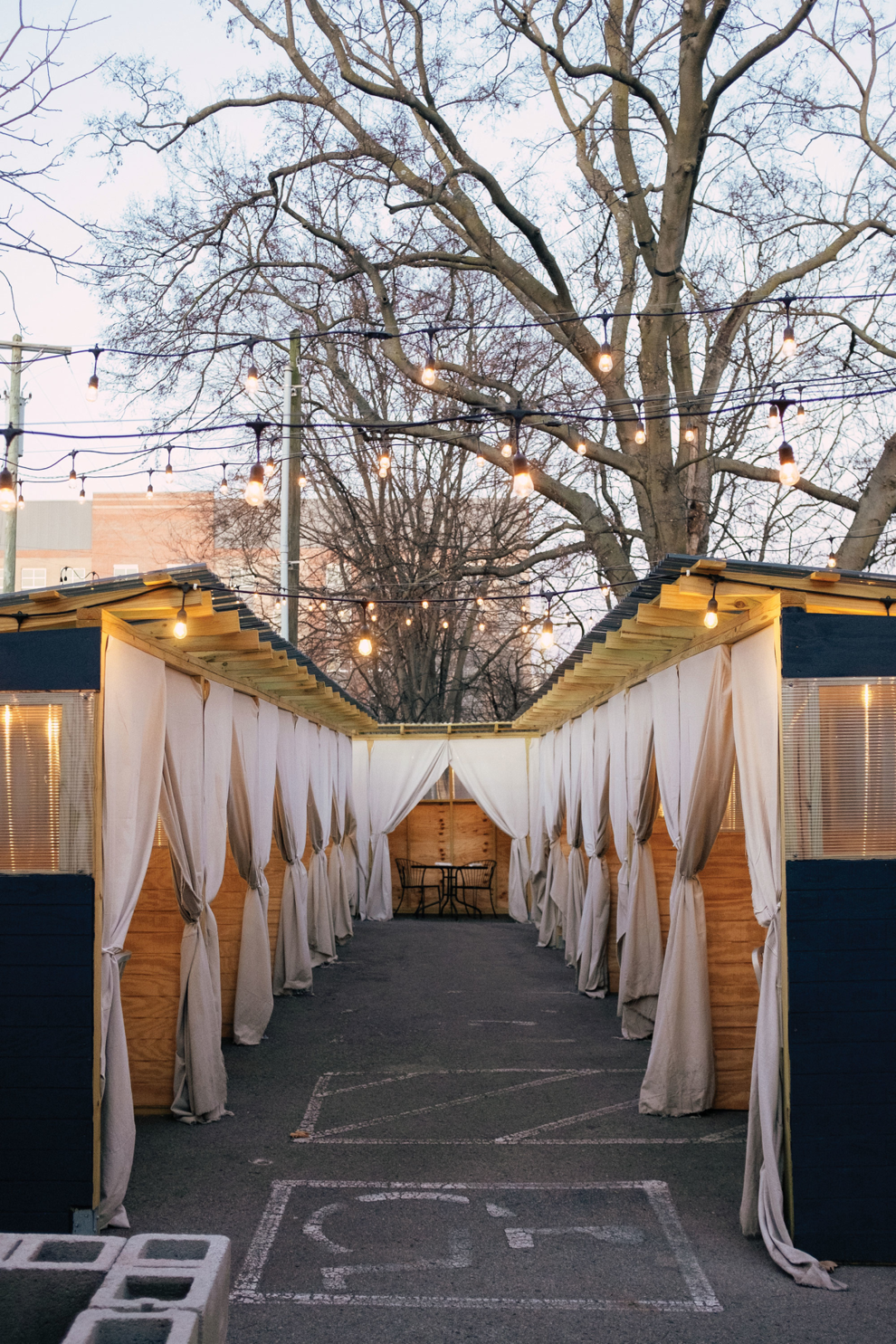 What's your favorite socially distant dining spot?
Arnold: The City House bungalows are pure genius.
Chauhan: Hop Springs brewery on 83 acres [in Murfreesboro]. There are so many fun, socially distanced things to do: beer park, live concerts, dog park, disc golf. It's one of my favorite spots to socialize safely. [Note: Chauhan is a co-owner of Hop Springs.]
Gray: Riddim N Spice!
Hernandez: Roberta's Pizza at Urban Cowboy. Wood-fire heated patio, really good pizza and Negronis that don't stop coming.
Jaksic: The outdoor igloos at Pinewood Kitchen & Mercantile have little gas stoves in them! Such a fun experience, right outside of Nashville in Nunnelly. 
McCormack: City House. Tandy [Wilson] has gone to great lengths to build an outdoor village to dine safely. 
Newton and Nguyen: Lou does a great job. Very safe, plenty of space between tables, and food and wine that's ridiculously good.
Weger: Redheaded Stranger's patio!
Surti: Bastion did a great job moving the restaurant into the big bar and distancing guests. They've also had some cool collaborations with local cooks and pop-ups such as Hester, Champa Origins [Laotian cuisine] and Locust.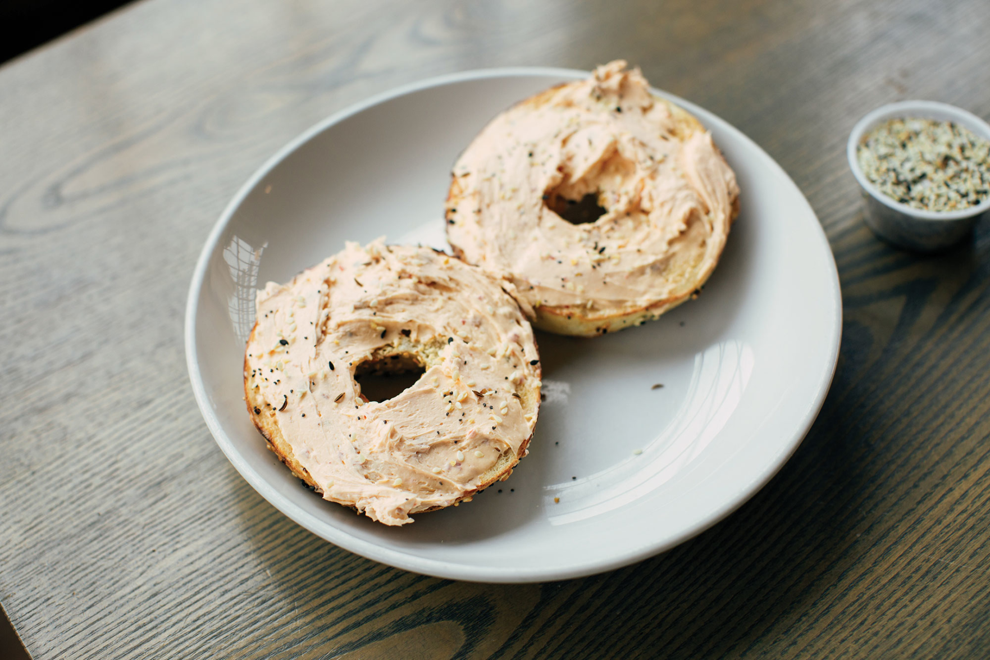 Who had the most creative food-and-drink pivot over the past year?
Arnold: Nicky's Coal Fired. Or Pancake Pantry opening for dinner! 
Galzin: Chopper did a great job staying engaged with take-home tiki kits. Also, City House brunch and pastry boxes.
Gray: Bar Sovereign adding Black Dynasty ramen!
Hernandez: Red Perch paella pop-ups! I also love what the Richland Park Farmers' Market has done. They've essentially created a new dining spot on Saturdays with FatBelly Pretzel, Maypop Sparking Water and dozens of other vendors. 
Kalokoh: Seeing Black Dynasty grind through all this — and at one of my favorite bars [Bar Sovereign] — was really cool. Best ramen in town, hands down.
McCormack: Mr. Aaron's Goods. Pasta, sauces, apples, cider, peaches, bagels — all amazing! 
Newton and Nguyen: This one has to go to Nicky's for pivoting and instantly having the best bagels in Nashville. The Calabrian-chili cream cheese is bonkers.
Weger: Peninsula dumplings!
Surti: Tony and Caroline at Nicky's did a phenomenal job. Caroline has been a leading voice for restaurants through her work with Tennessee Action for Hospitality. I basically lived off Nicky's takeout during quarantine, whether it was meatballs, baked ziti, take-and-bake Sicilian pizzas, Italian-beef-sandwich kits or gelato. They did videos to keep guests interacting with cook-at-home kits, and they're churning out the best bagels in town. It's amazing what they did. Hats off.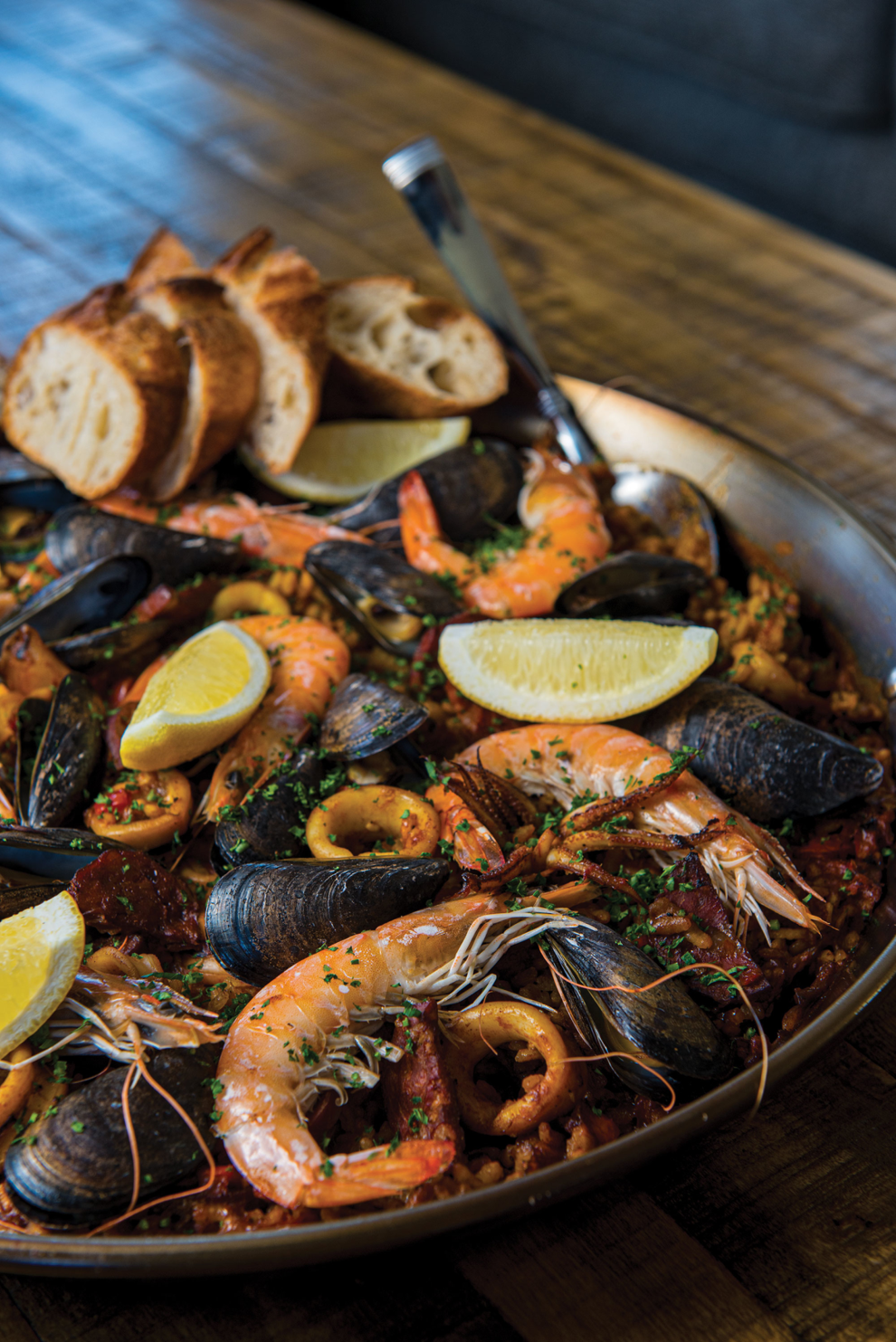 What's the most interesting thing you cooked at home?
Chauhan: Roulette Cake from Bottom of the Pot by Naz Deravian. It's a Swiss-roll cake made with rose water, and it's so beautiful. I also did my own twist on baked pirashki, a yeasted dough from Russia. I filled it with spinach, cheese and, of course, Indian spices.
Galzin: [My wife] Caroline made a chocolate babka for Easter. Food highlight for the year.
Gray: Vegan shrimp scampi for my 2-year-old daughter. It was ... not great. 
Hernandez: Tortillas! I made so many terrible ones before I got consistent and brave enough to quit my job to sell them. 
Kalokoh: Curry lamb shoulder. I haven't done it in a while, and one day I needed a nostalgic meal. One of my childhood faves. 
McCormack: Vegan jambalaya! Being a diehard carnivore, I never thought I'd be making so much vegetarian food, but my wife has decided to go plant-based, so I'm along for the ride. 
Newton and Nguyen: We smoked a Bear Creek Farm prime rib for Christmas. It came out great, but it needed horseradish cream to make it amazing, which Chad forgot to make. 
Singto: Lasagna, which I made Thai-style with basil-chicken stuffing. No cheese!
Weger: I order a lot of takeout, but my sous and pastry chefs have been tapping their maple tree and making their own maple syrup!
Surti: I got together with my pod of friends, and we made kubideh [ground beef] kebabs, shirazi salad [cucumber, tomato, lime] and tahdig [crispy Persian rice]. Of course, I had to make some mamana [Indian kebabs] as well. Throw in a bottle of tequila and you've got a really fun night!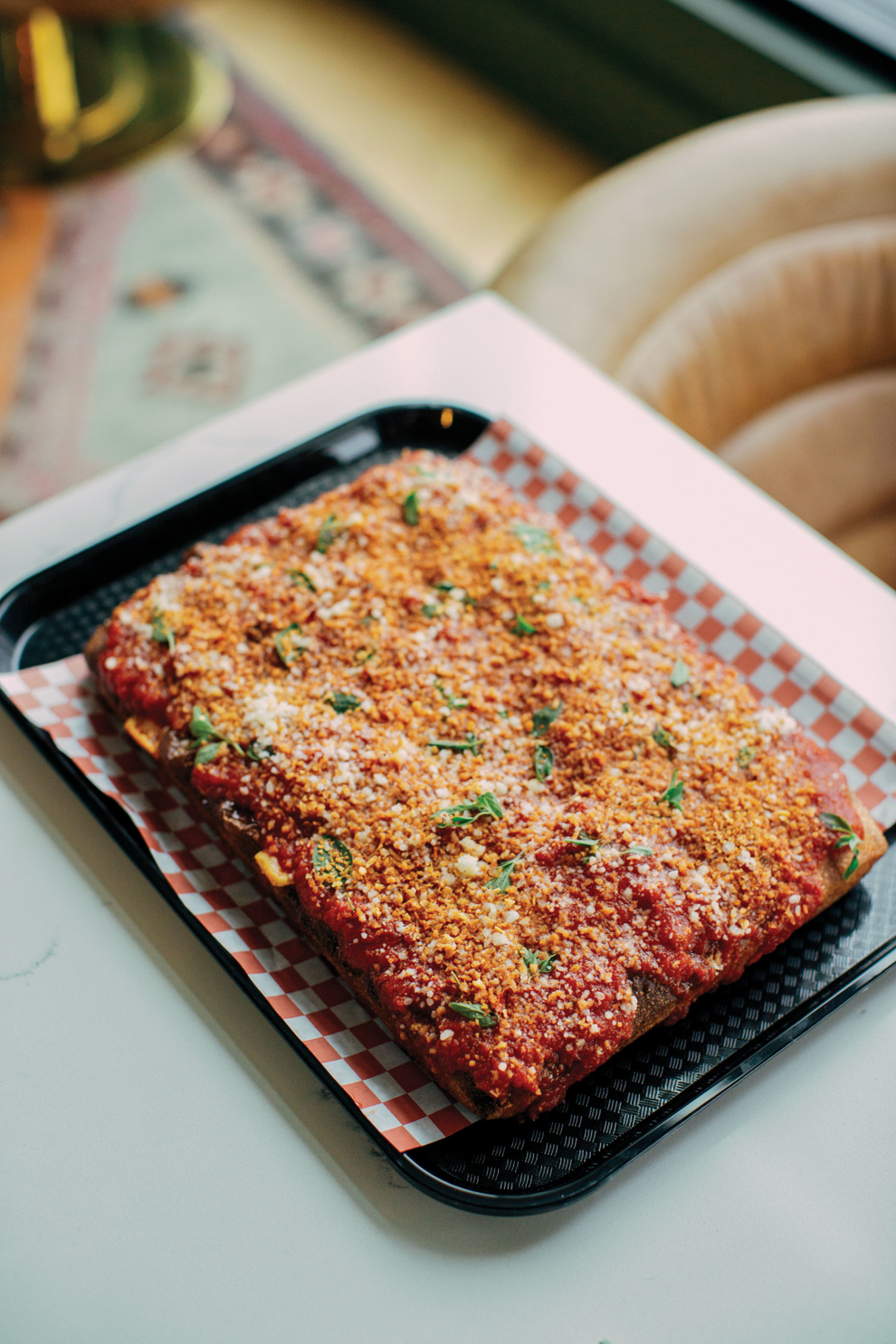 What opening or food-and-drink "thing" are you looking forward to most in 2021?
Arnold: [Sean Brock's] Audrey. Going to be amazing! 
Chauhan: Hugs! But in terms of the food world, I always think about how technology for takeout is going to need some sort of streamlining. 
Galzin: St. Vito Focacciaria at the Vandyke B&B. Also rooftop day drinking this spring! Before winter, we went to Denim at The Joseph, and it was super fun.
Gray: Opening EG & Mc, our new cocktail bar on Jefferson Street! Come see us in May. 
Hernandez: Arnold's After Dark. I have high hopes it will be my new late-night chicken-wing-and-beer spot.
Kalokoh: Launching brunch at Riddim N Spice!!!!!!
Newton and Nguyen: Audrey is going to be a complete game changer with lots of elements people have never even seen before. 
Singto: Opening two Thai Esane locations, in Brentwood and at Fifth + Broadway! 
Weger: Sitting at the Folk bar, drinking all the wine Aria recommends. 
Surti: The pandemic has shown a lot about how fragile and unsustainable the restaurant industry is. We're going to have to reevaluate a lot of things: financing, leases, pay inequities between front and back of house, benefits, health, food safety, etc. This year, I hope we continue to embrace and cultivate diversity by encouraging new concepts like Mijo Gordito, Alebrije, Maiz de la Vida and Champa Origins. I hope we diversify our staff, acknowledge privilege and grow together, knowing that we can set the standard for what restaurants will be moving forward.