You don't stay sober for 13 years without drinking your way through the best nonalcoholic beverages your city has to offer. Whether you're off the sauce, on antibiotics, underage or just don't feel like boozing, we've got you covered with this bevy of nonintoxicating beverages. 
Second Wind at Husk (37 Rutledge St.) — $6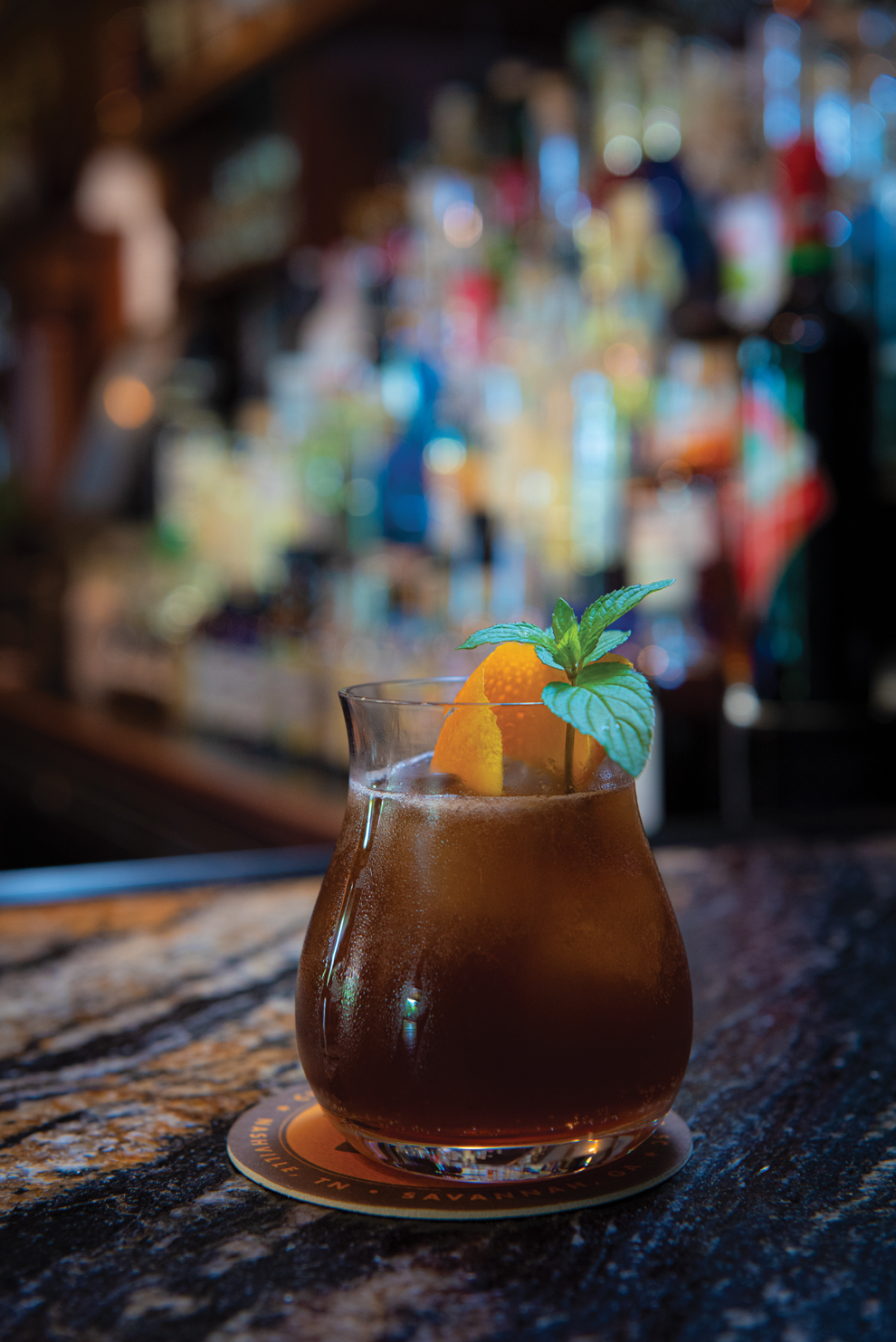 I've been that sad bar patron, nursing a club soda with lime while my friends get hammered (or at least imbibe some damn-pretty-looking drinks). I'm always on the lookout for bars that have interesting, fun nonalcoholic options so I don't feel deprived. At Husk, you can hole up in the restaurant's downstairs bar and sip on a flavorful soda or signature mocktail. I sampled all three drinks on Husk's Amendment XVIII menu, and my favorite by far was the Second Wind. It features coffee cordial, grapefruit juice, smoked salt and Mexican Coke. It's full-bodied, and while you can taste the flavor of each ingredient, none overpowers the mix. The grapefruit gives it a refreshing zing, and the coffee flavor is subtle but distinct. The sugar in the Mexican Coke is cut by flakes of smoky salt. It feels decadent and will definitely add some pep to your step, but it's not caffeinated enough to keep you up at night if you're the caffeine-sensitive type. Husk's bar has an extensive alcohol menu, making it an ideal place to treat yourself as well as your spirits-drinking friends. 
Maven and Swell at Franklin Juice Company (2301 12th Ave. S. and 230 Franklin Road, FRANKLIN) — $8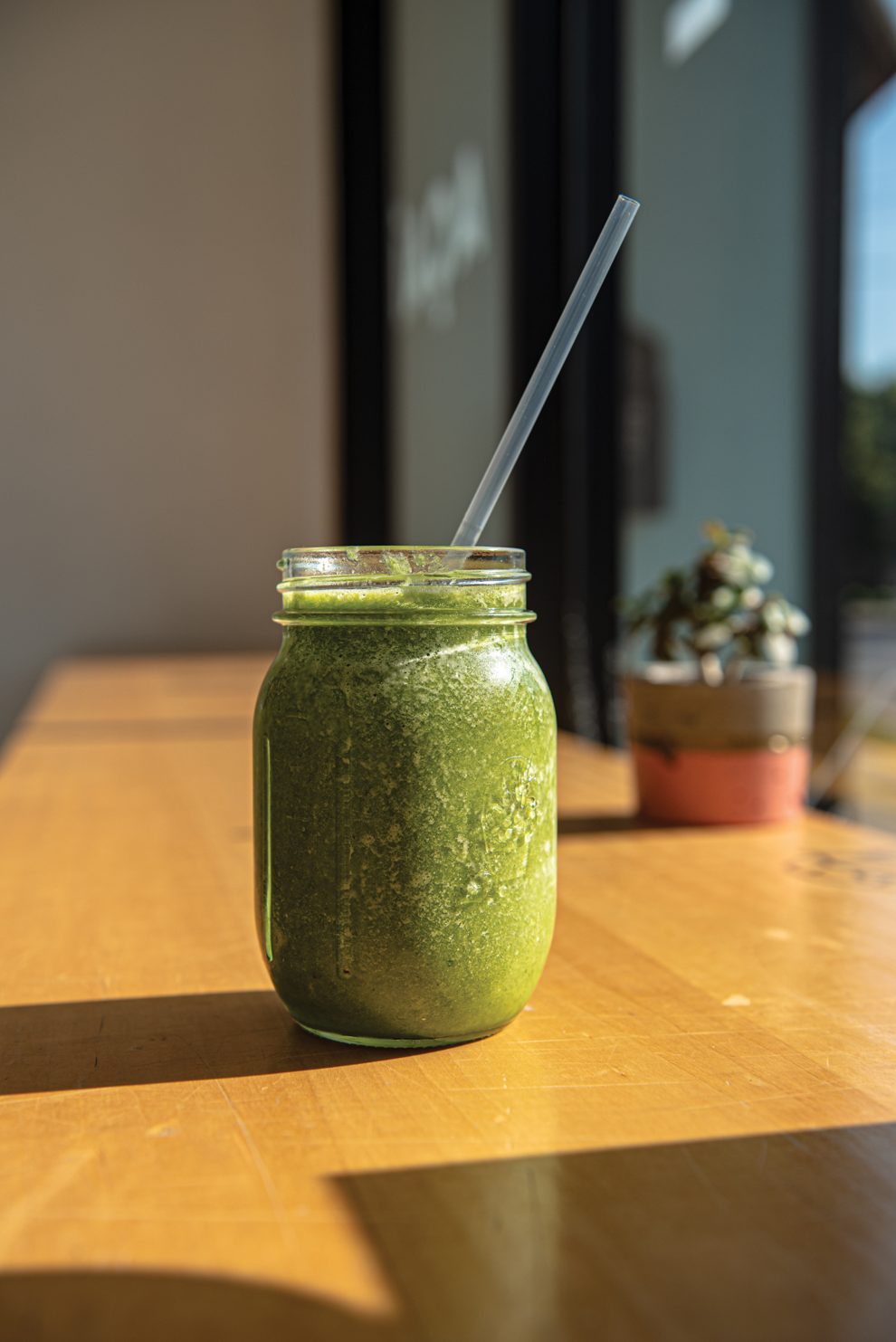 Smoothies are fresh, delicious and best not made at home — unless you enjoy cleaning a juicer and a blender (in which case, please reconsider your choices). There are plenty of national chains all over town, but I'm fond of the Franklin Juice Company. They source their organic ingredients when possible from small local farms like Delvin Farms and Green Door Gourmet, and all of their juice is cold-pressed, which allows it to retain more nutrients compared to juice made via other methods. The Swell is your classic green smoothie, with a base of apple juice and coconut water, plus spinach, kale and bananas to add body. Pineapple and lemon give it a tart kick, and a good dose of ginger brings some bite. I recently ordered the Swell after a rough night of allergies and insomnia, and it perked me up. For a more mellow option, go for the Maven. It features chunks of fresh mango, strawberries, pineapple, coconut and apple juice — plus mint that, to be honest, I couldn't really taste. Either option makes for a tidy breakfast or afternoon snack. 
The Creamsicle and Cucumber Phosphate Soda at The Pharmacy Burger Parlor & Beer Garden (731 Mcferrin Ave.) — $3.50 / $2.50
In addition to its staggering menu of beers — or should I say, bier — The Pharmacy has a funky soda-parlor-style menu. If you're feeling indulgent, go for the Creamsicle ($3.50). With orange soda, vanilla and cream, this drink will take you back to childhood summers. And it's a super-sweet visual wonder. A cloud of orange foam erupts from the tall beer mug like a volcano. For a lighter beverage, try one of The Pharmacy's phosphates ($2.50). Phosphates were popular back in the days of soda jerks (but please do not call The Pharmacy's bartenders jerks). These bright, fizzy beverages contain phosphoric acid, giving them a refreshing tartness, and they're not made with preservatives or corn syrup. You can get yours flavored with chocolate, vanilla, maraschino cherry, Kentucky mint and more — I went for the seasonal selection, cucumber. It's the perfect beverage to wash down the restaurant's burgers and wursts. 
CB-Tea at Walden (2909 Gallatin Pike) — $9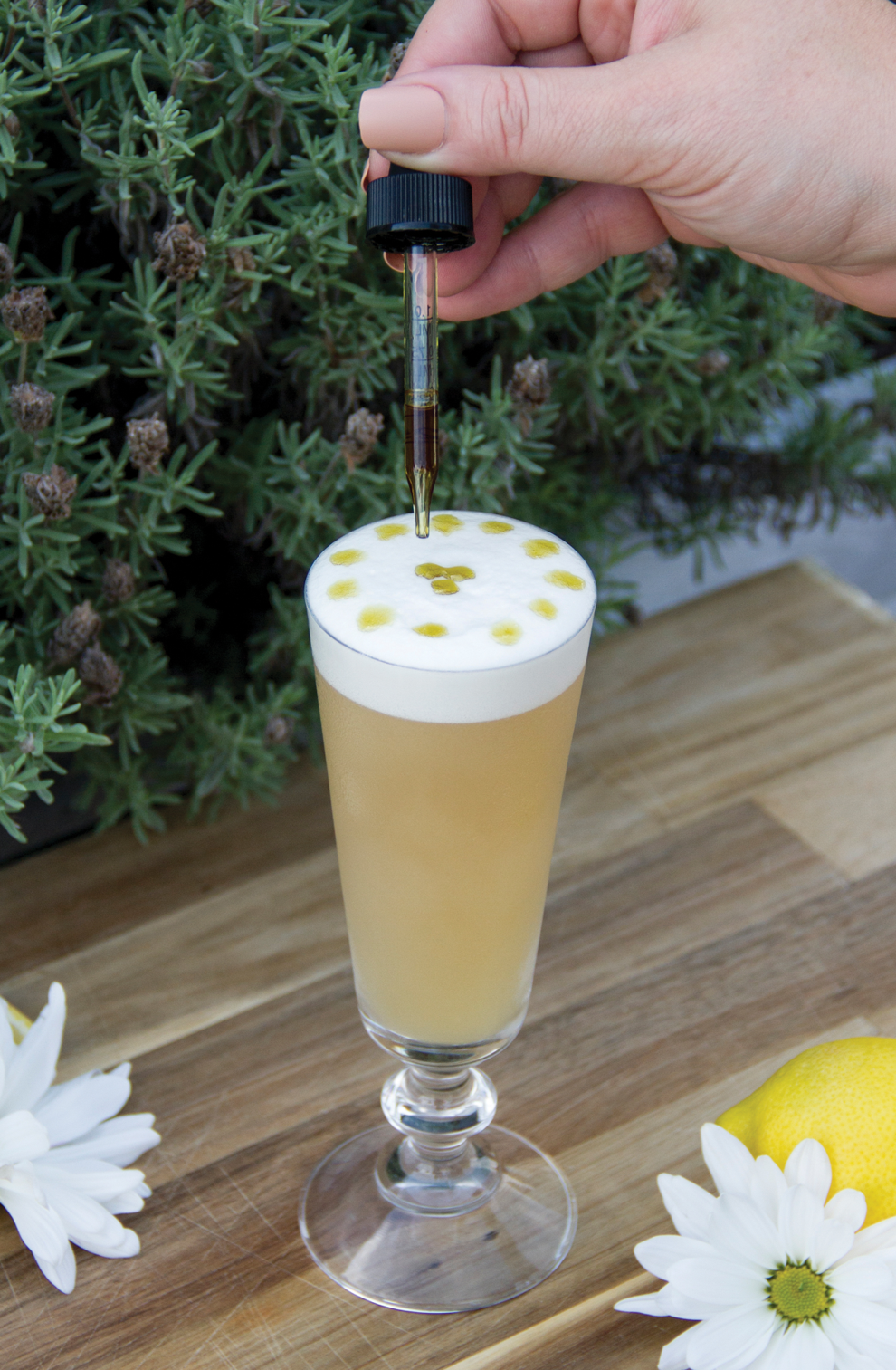 East Nashville's Walden released a new menu of spiritless cocktails this week, and I got an early taste of the bar's delicious CB-Tea. By far the prettiest drink in this round-up, the CB-Tea is light-yellow with a thick layer of fluffy foam on top that's dotted with Yuyo Botanics' full-spectrum CBD oil. The drink has chamomile tea, pear juice, lemon juice and demerara syrup for sweetness. A lot of foamy cocktails use raw egg, but the CB-Tea gets its foam from aquafaba — the liquid in a can of chickpeas — which is popular in vegan baked goods. Yuyo is a local women-owned company that uses organic Tennessee-grown hemp in all of its tinctures. I happened to get over to Walden in the middle of a busy week, when my anxiety level was pretty high. Sipping on the CB-Tea took the edge off my mood and dulled my headache, but it didn't make me sleepy. 
Cold Brew Float — Frisson Soft Serve (1100 Fatherland St., Suite 102) — $6.75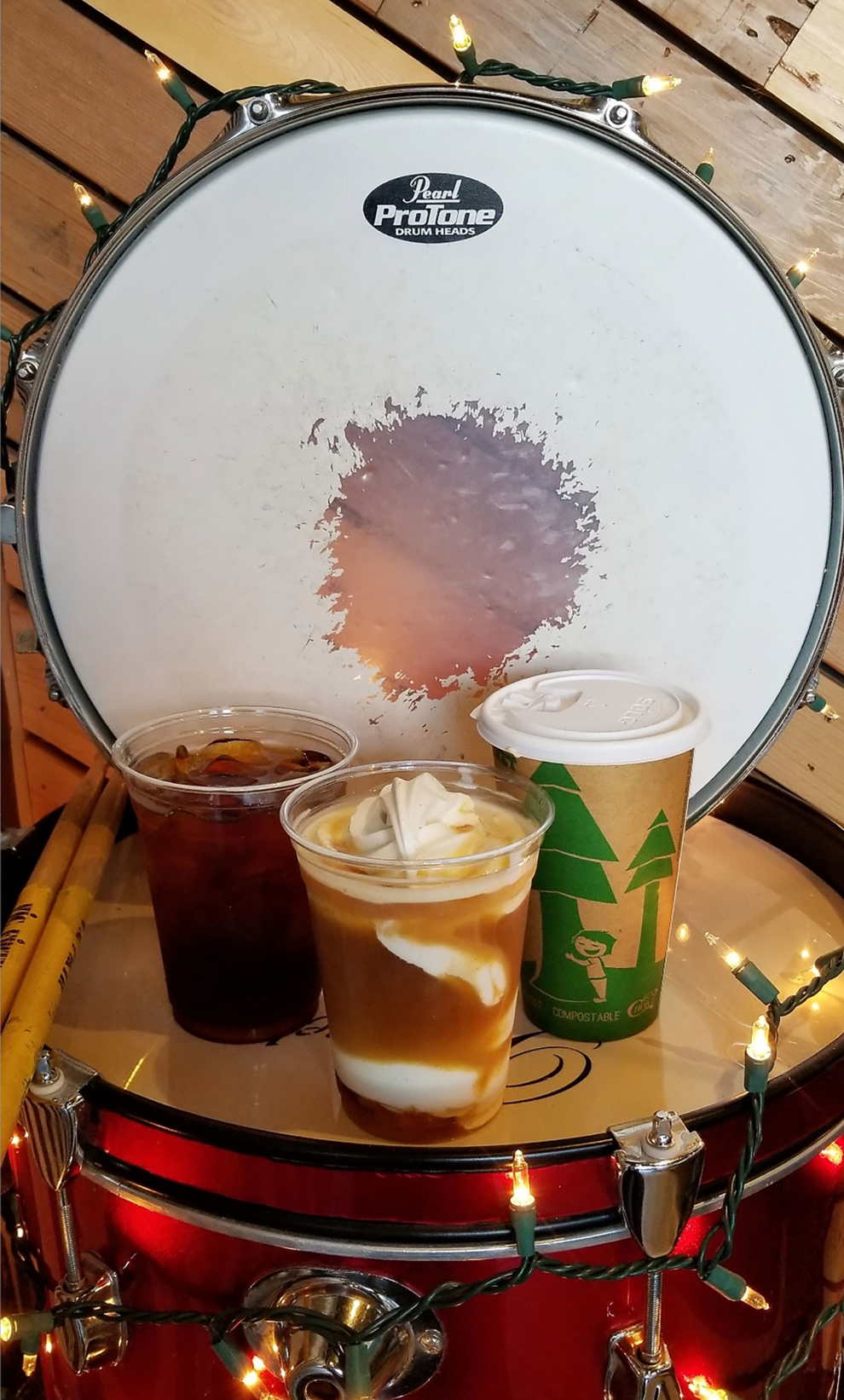 Frisson Soft Serve is where coffee addicts go to die — if someday I must choose my last meal, it may very well be a Cold Brew Float. Located in East Nashville's Shoppes on Fatherland, Frisson offers a bonkers assortment of toppings for its dairy and vegan ice cream cones. Let them eat cake (toppings). For the The Cold Brew Float, they start with a generous cupful of vanilla bean soft serve and douse it in cold-brew coffee from 8th & Roast. The ice cream is substantial enough to hold its shape, forming tiny ice crystals that crack on your tongue. Bitter and sweet take turns in this milky, caffeinated float that I promise will keep you up at night. 
Additional reporting for this story was done by Alexandra DeMarco.