Ask Nashville chefs where they go to eat, and some common themes will emerge: Have lunch at Arnold's; go to Nolensville Pike; always get dessert at City House. These are excellent answers of course, but what they aren't is specific. What exactly do they order at that tiny Nolensville taqueria? Where do they get that picture-perfect bubble tea you see in their feed? Perhaps most crucially, what fried food can you find them eating alone in their car after an 18-hour shift? 
Nashville needs answers to these questions, and for this year's Food & Drink issue, we got them. As noted here, it's a tricky time for the restaurant industry, with still-open spots limiting their capacity and others closed entirely. But below you can find where 16 of Nashville's best chefs typically do their eating and drinking on their days off. Keep these options in mind for takeout, and file them away for when it's finally time to return to regular public life. Restaurants will need your support.
---
Chefs and owners surveyed:
Kahlil Arnold, Arnold's Country Kitchen
Katie Coss, Husk
Maneet Chauhan, Chauhan Ale & Masala House, Chaatable
Tony Galzin, Nicky's Coal Fired
Josh Habiger, Bastion
Julio Hernandez, Nectar Cantina 
Charles Hunter III, The Salted Table  
Julia Jaksic, Cafe Roze
Philip Krajeck, Rolf & Daughters, Folk
B.J. Lofback, Funk Seoul Brother
Nina Singto, Thai Esane
Julia Sullivan, Henrietta Red
Vivek Surti, Tailor
Austin Ray, M.L. Rose, Von Elrod's (owner)
Q Taylor, 8th & Roast, Sinema (partner)
Mailea Weger, lou
---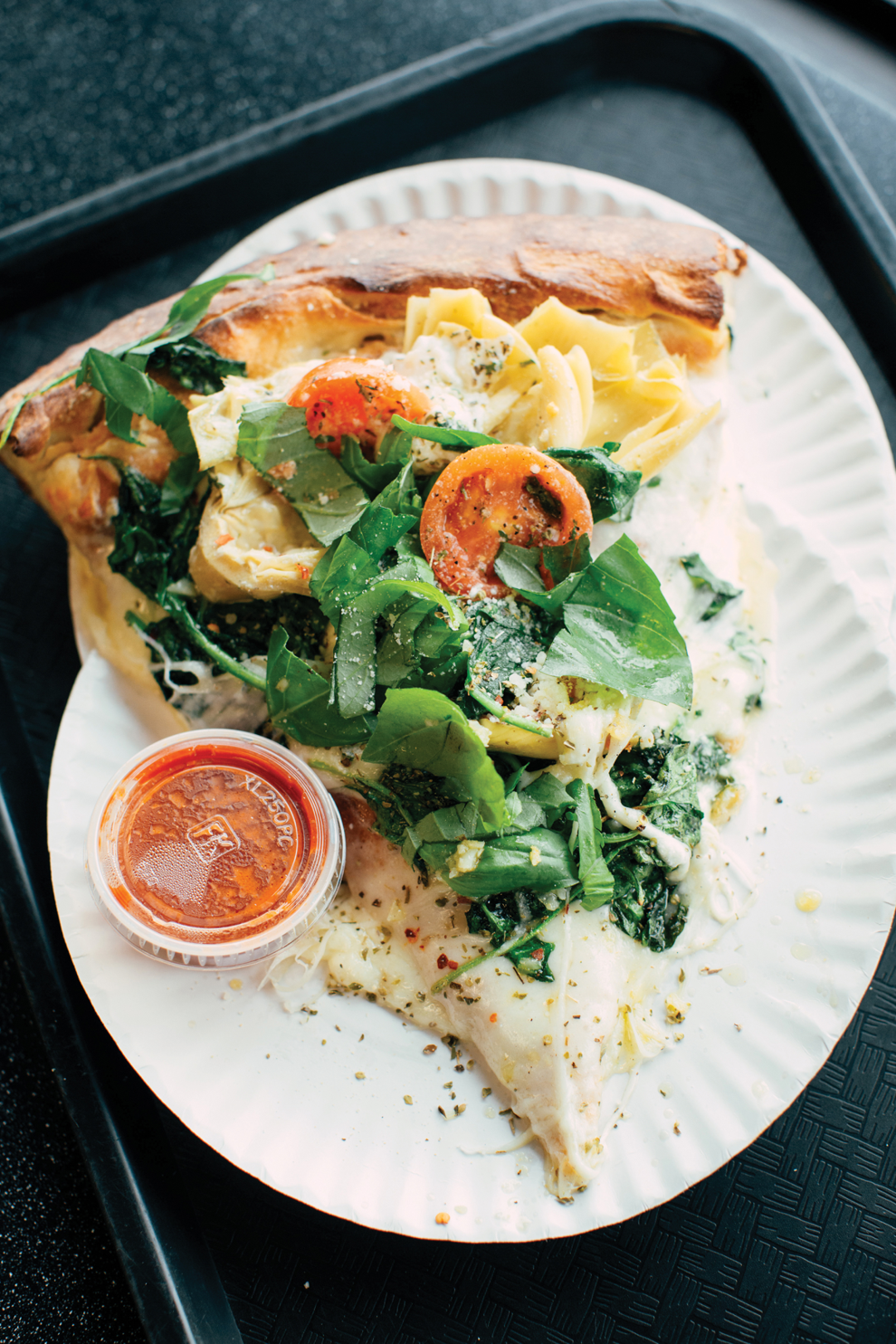 Where's your favorite place to eat lunch that's not Arnold's?
Arnold: Red curry at Siam Cuisine or anything at Joey's House of Pizza. 
Chauhan: Curry chicken sandwich at Turnip Truck. 
Coss: Thai Esane. That sausage!
Galzin: Marsh House. They do brunch every day, and that includes the raw bar.
Habiger: Baja Burrito is the best. La tinga chicken taco!
Hunter: The broccoli sandwich at D'Andrews Bakery on Church Street is so good. Broccoli stems, portobello mushrooms, white-cheddar pesto and roasted-tomato mayo on focaccia. Get it toasted.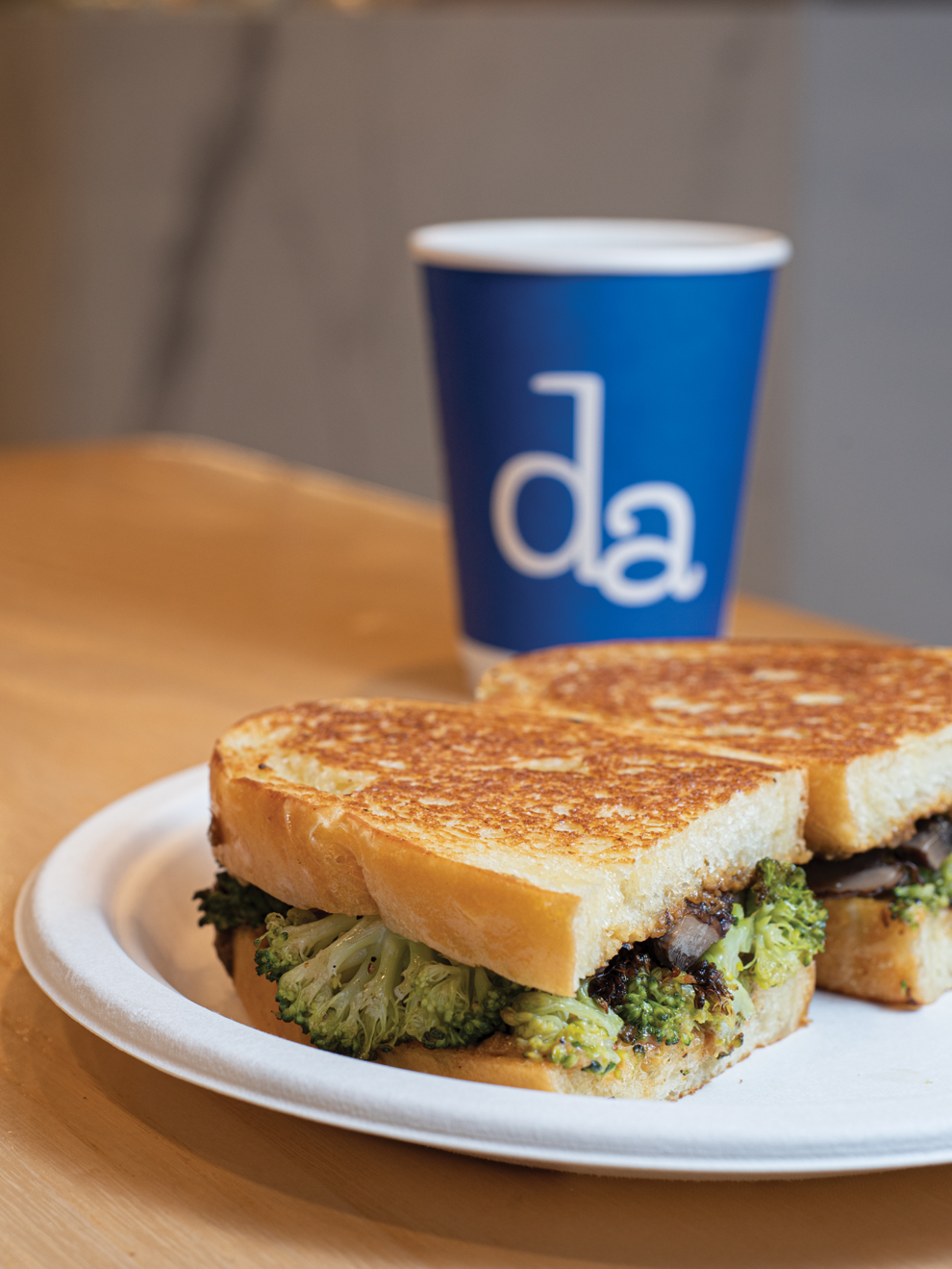 Krajeck, Jaksic and Weger: Anything at BokBox.
Lofback: It's hard not to get the burger at Bare Bones Butcher, but the Cuban and meatball sandwiches are also must-orders. No one would judge you if you ordered the burger and then a second sandwich on the side.
Surti: Thai Esane chicken noodle soup and Sukiyaki. Bare Bones Butcher hot ham or meatball sandwiches. Big Al's Deli, especially on Thursday, which is "Island Day." Their okra rice is next-level.
---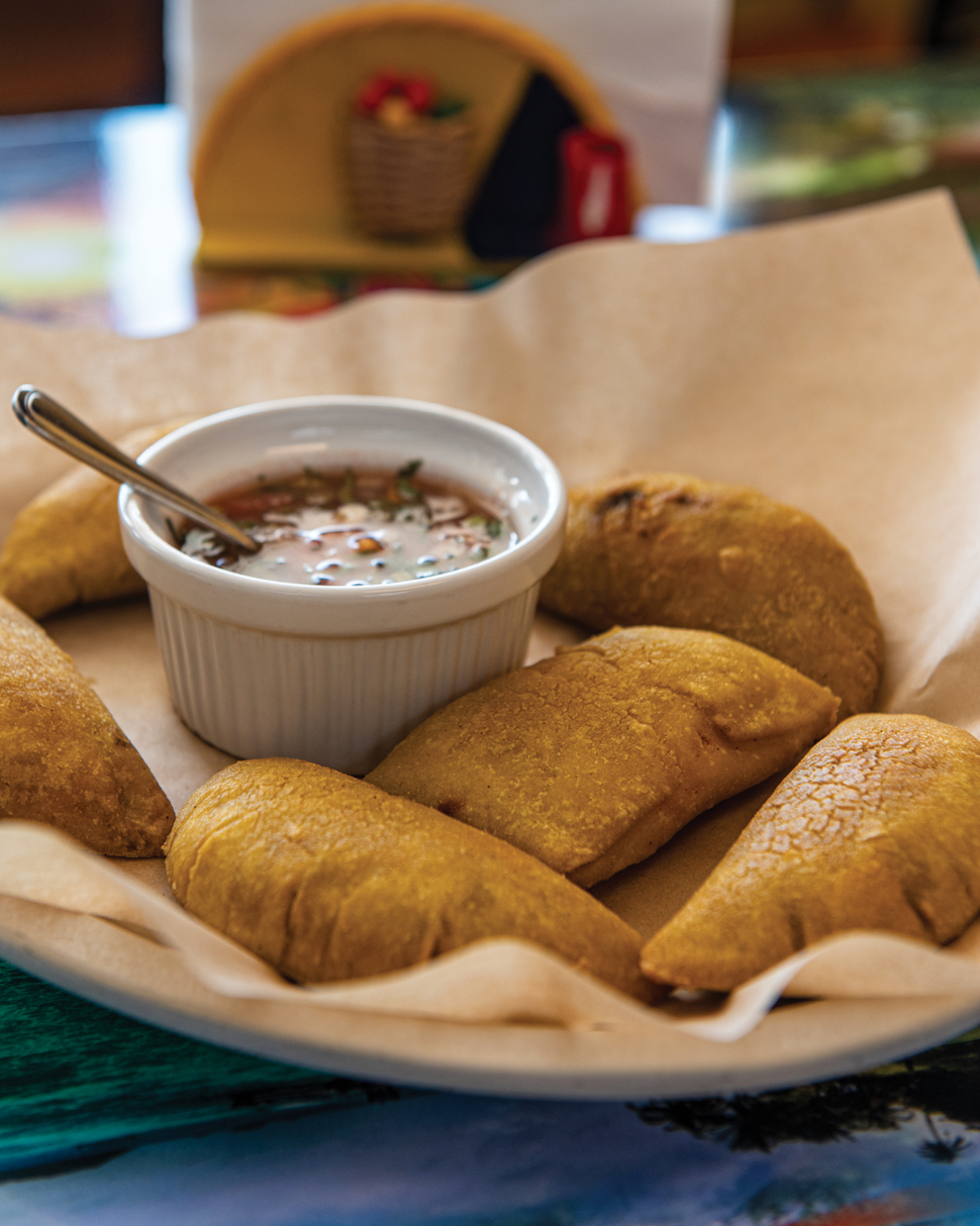 What's your favorite single thing on Nolensville Pike?
Arnold: El pastor tacos at Los Cantaritos. Freaking amazing. 
Chauhan: Red curry (kang ped) or spicy tom yum soup at Bangkokville. 
Galzin: The gyro at Kouzina Cafe. It hits all my qualifiers: sliced to order from the spit; seared on the griddle; folded (not pocket!) pita; good tzatziki; raw onion and tomato; seasoned french fries; Maria Menounos gyro poster on the wall. For extra points, hit Plaza Mariachi after for a margarita and a game of Guitar Hero. 
Habiger: Roasted pork banh mi from InterAsian Market & Deli — only available on weekends. 
Hernandez: Empanadas from La Cucharita Colombian Restaurant.
Hunter: Pupusas from Pupuseria Salvadoreña — extra sauce, extra slaw. 
Jaksic: Bosnian bread at Sulav.
Krajeck: Chicken at Tacos y Mariscos El Amigo.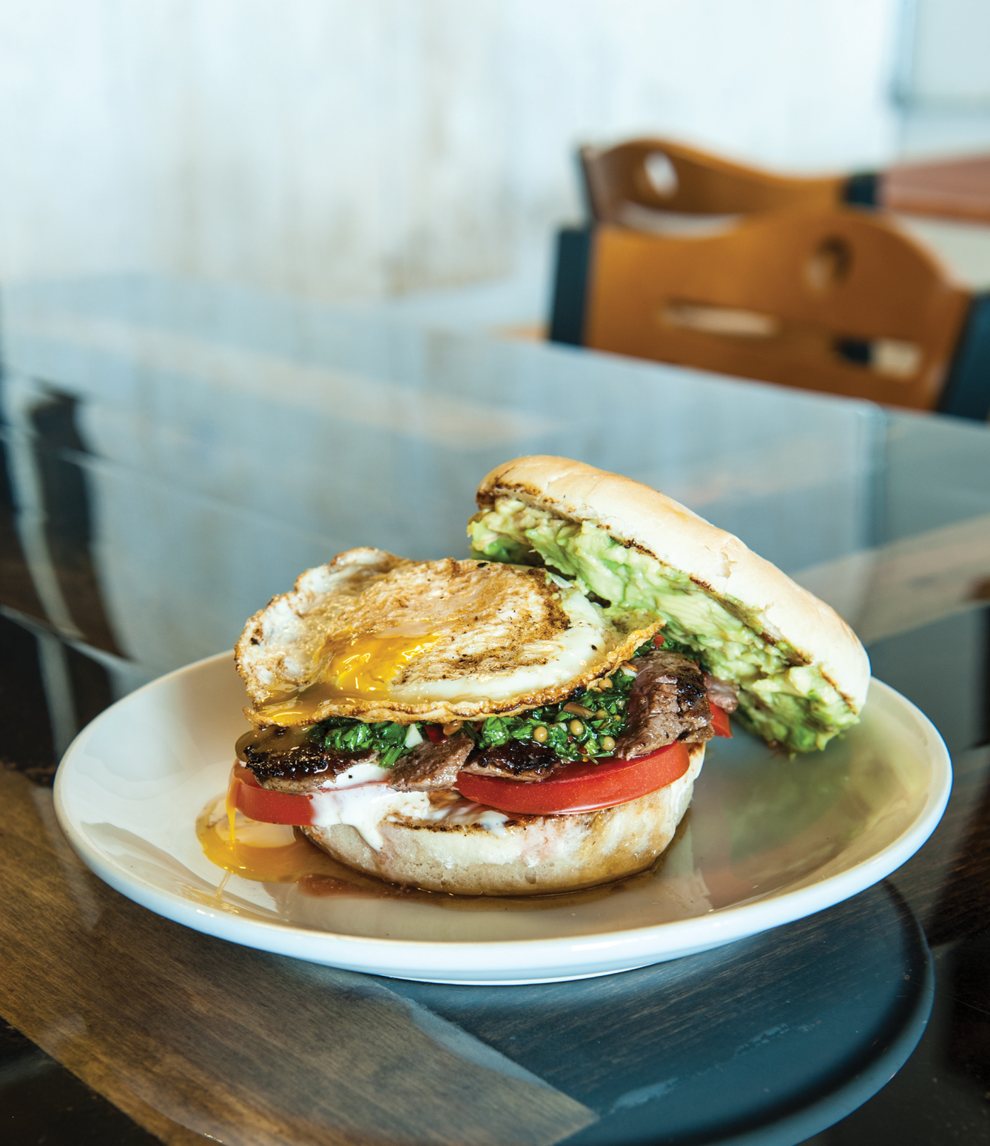 Lofback: The churrasco steak sandwich at Subculture Cafe. Perfectly cooked, expertly seasoned. You'll think about it the next day ... and the day after that.
Ray: Quesadilla Fajita Deluxe at Fogatas Authentic Mexican Food.
Singto: Hot pot at Sichuan Hot Pot & Asian Cuisine.
Sullivan: Torta asadas at Pupuseria Reina La Bendicion.
Surti: Sopes at Fonda El Cubilete. It's technically right off Nolensville, but they make the best sopes I've ever had, and the barbacoa is amazing. Don't skip the made-to-order agua frescas and guava shake. 
Taylor: The Peruvian Chicken at Panca Peruvian Restaurant. There's just something about the seasoning ...
---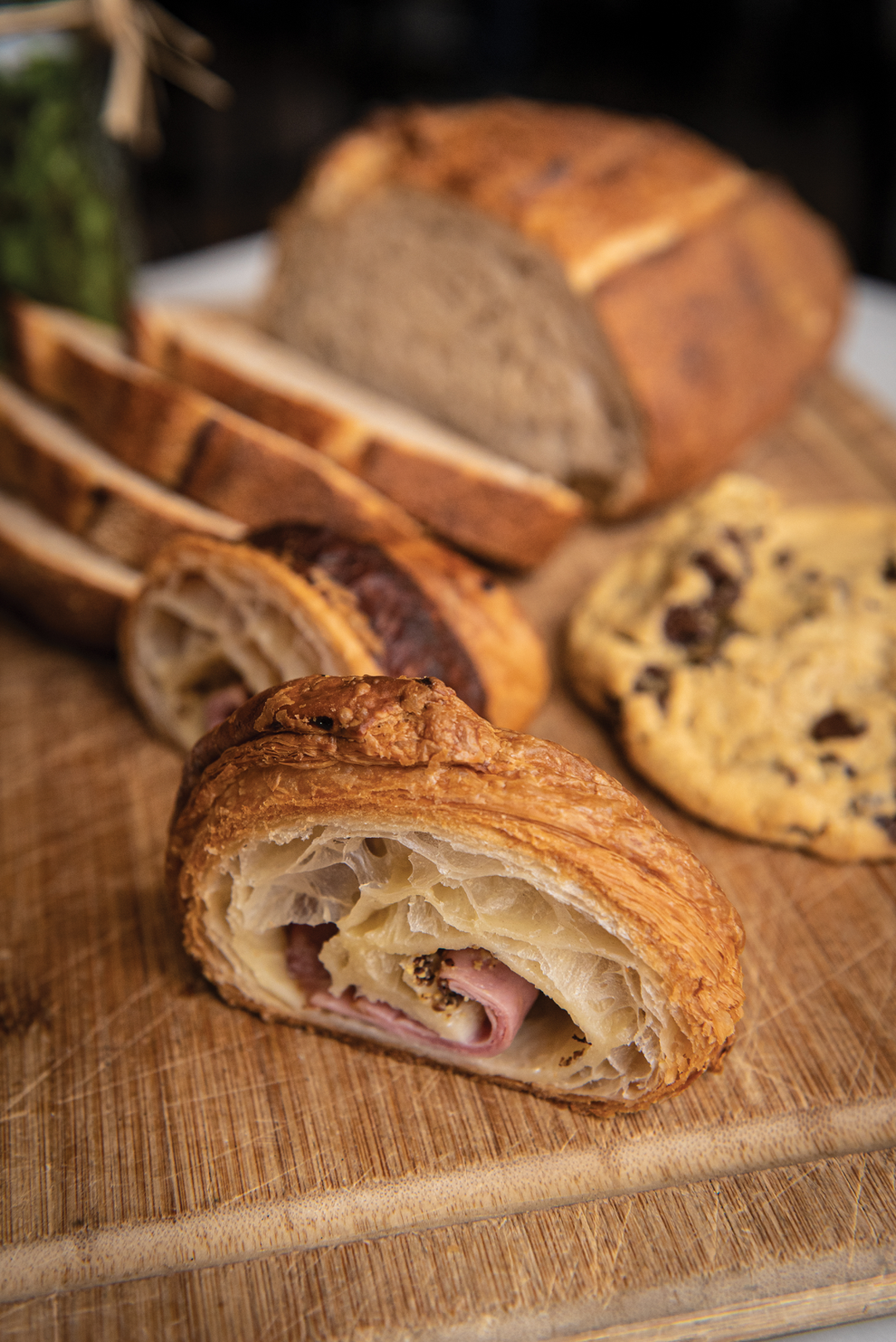 What's your favorite Nashville baked good or dessert?
Dozen Bakery was by far the most-given answer to any question on this survey. Order any of the following:
Savory croissants (Galzin), in particular the ham-and-cheese (Coss) 
Chocolate chip cookie (Hunter) 
Sourdough bread (Ray)
Pistachio croissant (Sullivan) 
Arnold: The biscuits at Slow Hand Coffee + Bakeshop are spectacular. 
Chauhan: Five Daughters Bakery is my favorite by far.
Habiger and Weger: Conny & Jonny Doughnuts!
Hunter: Miso-fudge pie from Caity Pies or a macaron from D'Andrews.
Jaksic: Anything at La Conchita bakery on Nolensville.  
Krajeck: Coconut pastry at VN Pho & Deli.
Lofback: Lisa Marie White's biscuits are the best in town. Really whatever she's working on at Biscuit Love is my favorite thing, sight unseen.
Surti: Anything Mayme [Gretsch] makes for Utterly Nashville. 
Taylor: The Pecan Cinnamon Bunz from D'Andrews Bakery. Best in the city. 
---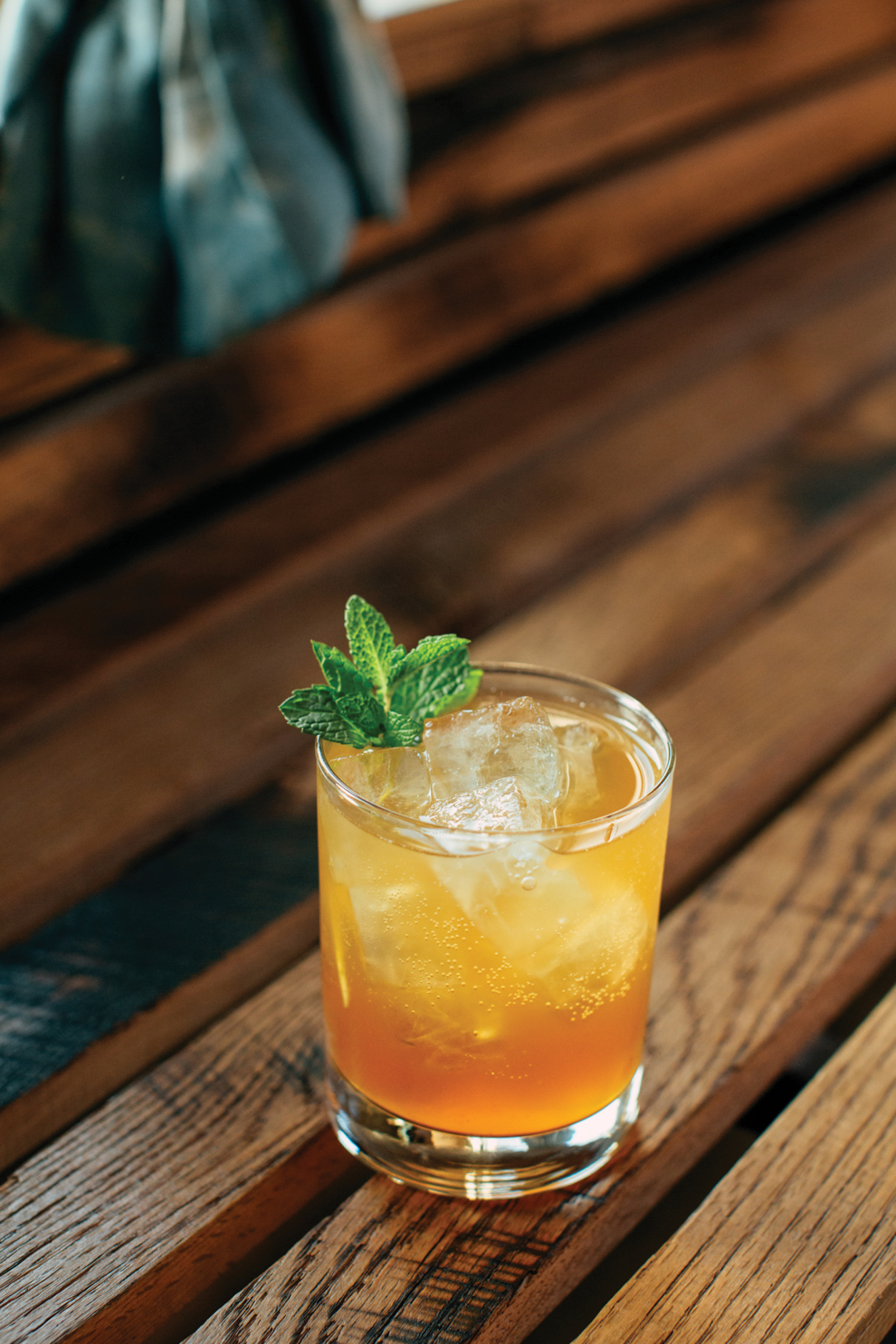 What's your favorite drink that's not coffee?
Arnold: Anything at Attaboy. 
Galzin: Milk bubble tea at Royal Boba.
Hunter: Dose's milk tea: Earl Grey steeped with vanilla beans and steamed milk.
Krajeck: Turmeric Tonic from High Garden Tea. Whatever fun wine Tony is pouring at lou.
Lofback: Bearded Iris Brewing turned me into an IPA drinker. Double Scatterbrain.
Ray: Cucumber-melon high-gravity kombucha by Walker Brothers.
Singto: Bubble tea at Top Cold Grill Ice Cream & Tea in Murfreesboro. 
Sullivan: No. 1 at Two Ten Jack —  Zucca amaro, gin, passionfruit, tamarind, lemon.
Surti: The pineapple-ginger or pineapple-coconut drinks at Riddim N Spice are perfect paired with their jerk chicken.
Taylor: Whole Lotta Love Smoothie at Nectar Cantina — peanut butter, banana, strawberry, blueberry, almond milk, honey. 
---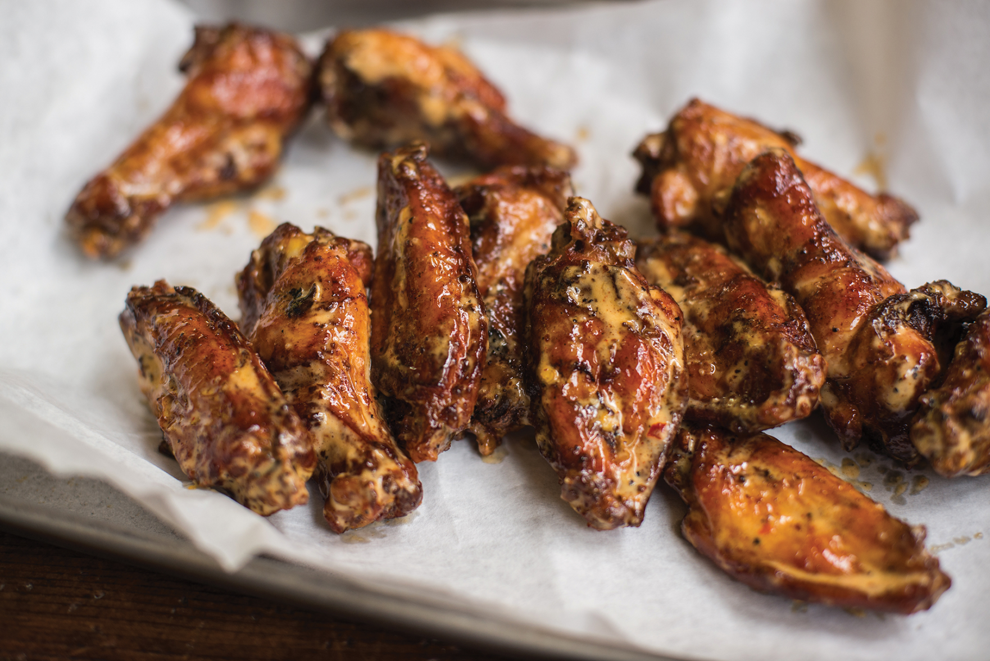 What's your favorite chain restaurant or guilty pleasure?
Arnold: Superica.
Chauhan: Hattie B's.
Coss: Martin's Bar-B-Que wings.
Galzin: The Vito with hot peppers at Jimmy John's. 
Habiger: Chuy's, specifically the one at Opry Mills. We always sit at the bar, and the people there are just the best. 
Hernandez: Waffle House.
Hunter: I don't feel guilty about my need to sit in an empty parking lot to devour some Popeyes chicken. It's cheap therapy. 
Krajeck: Sperry's!
Lofback: I love Chuy's and Panda Express, but I won't call them guilty pleasures; I'll call them, "Shut up man, I'm eating!" Those places have delicious food.
Singto: Red Lobster. Endless shrimp!
Sullivan: Sushi at Whole Foods.
Surti: J. Alexander's. I love everything about it — the perfect club sandwich, the ice-cold salad plates. If you order a martini, you get a sidecar in a cognac glass full of ice so it's chilled until you need it. One of the best service teams in the city. 
Weger: Jet's Pizza! Four-corner butter crust with pepperoni and jalapeños. 
---
What's your favorite non-food-related activity to do on your day off?
Arnold: Working out at Trumav or F45 Midtown, especially with Tandy and the crew from City House! 
Chauhan: Taking the kids to the Nashville Zoo or the Adventure Science Center.
Habiger: Jiu Jitsu at Artista Brazilian Jiu-Jitsu.
Jaksic: Sixty-minute massage at O'Chi Reflexology in Opry Mills. 
Krajeck: Mountain biking at Percy Warner Park or playing tennis at Shelby Bottoms/Centennial Sportsplex.
Sullivan: Driving to Sewanee for hikes with the dogs at Fiery Gizzard/Foster Falls. Stop for a sandwich at Mountain Goat Market. 
Surti: Hiking Radnor Lake or hitting a Tuesday night Preds Game. 
Weger: Monthly massages with Claire of Safe Camp Massage in East Nashville. 
---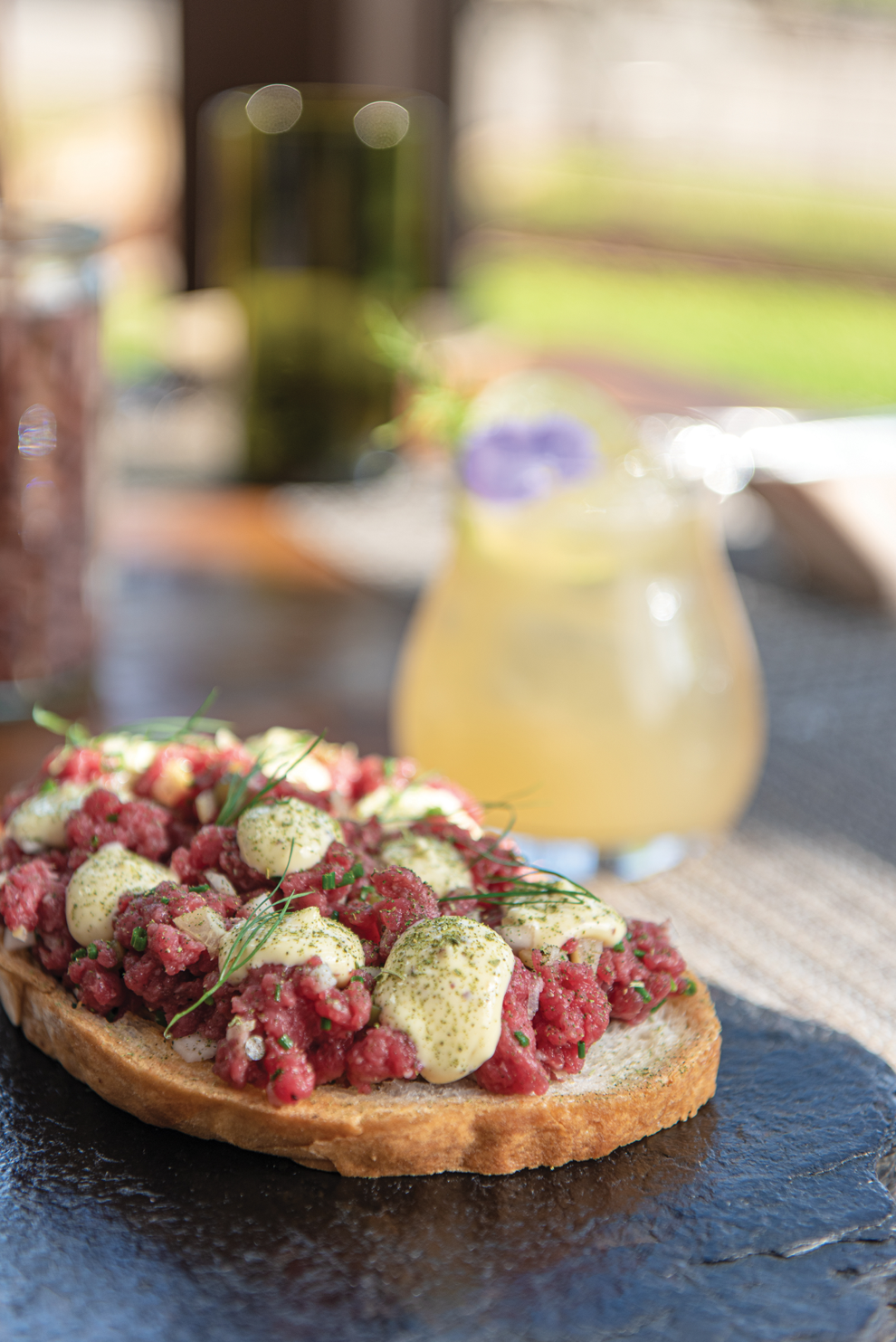 What's the best thing on your menu that people don't order but they should?
Arnold (Arnold's Country Kitchen): Chicken tamales with salsa verde in cilantro-lime sauce. 
Coss (Husk): Beef tartare. It's one of my favorite things we do with Bear Creek Farm beef, and it's always evolving. 
Galzin (Nicky's Coal Fired): Pizza with anchovies. They're little flavor bombs in the best way. 
Hunter (The Salted Table): Espresso-rubbed beef tenderloin with cherry gastrique. Clients who try it love it, but "meat and fruit" combinations can be a hard sell. 
Jaksic (Cafe Roze): I wish the chicken-liver pâté got ordered more. It's so delicious! 
Krajeck: At Folk it's Spinach Pizza with a side of anchovies. At Rolf & Daughters, it's Cara Cara Oranges with green blueberry caper, fermented chili and roasted shrimp oil.
Lofback (Funk Seoul Brother): Summer BBQ Mazeman — brothless ramen with pulled pork, pickled sweet corn and red onions, soy-pickled jalapeños and a sous-vide egg. It's a perfect spring ramen — kind of like carbonara. 
Singto (Thai Esane): Crying Lion: Medium-rare sizzling steak with broccoli, mushrooms and cilantro sauce.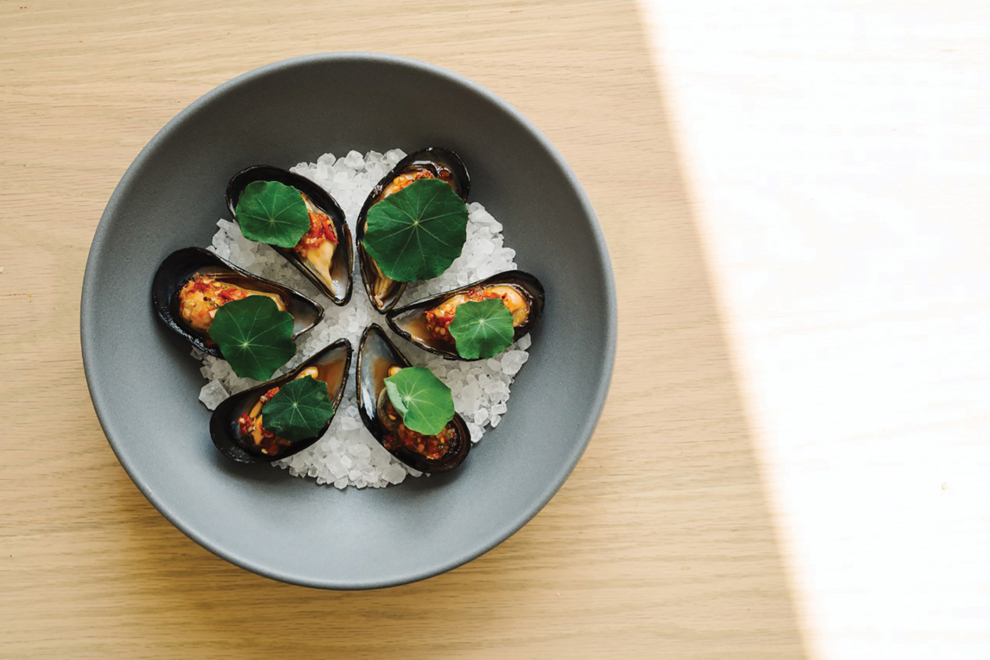 Sullivan (Henrietta Red): Mussels escabeche. 
Ray: Fried chicken sandwich at M.L. Rose. It's hard for people to get past the burger section, but they should.
Taylor: Grilled cheese at 8th & Roast. You don't think of getting grilled cheese at a coffee shop, but we have it, and it's solid. 
---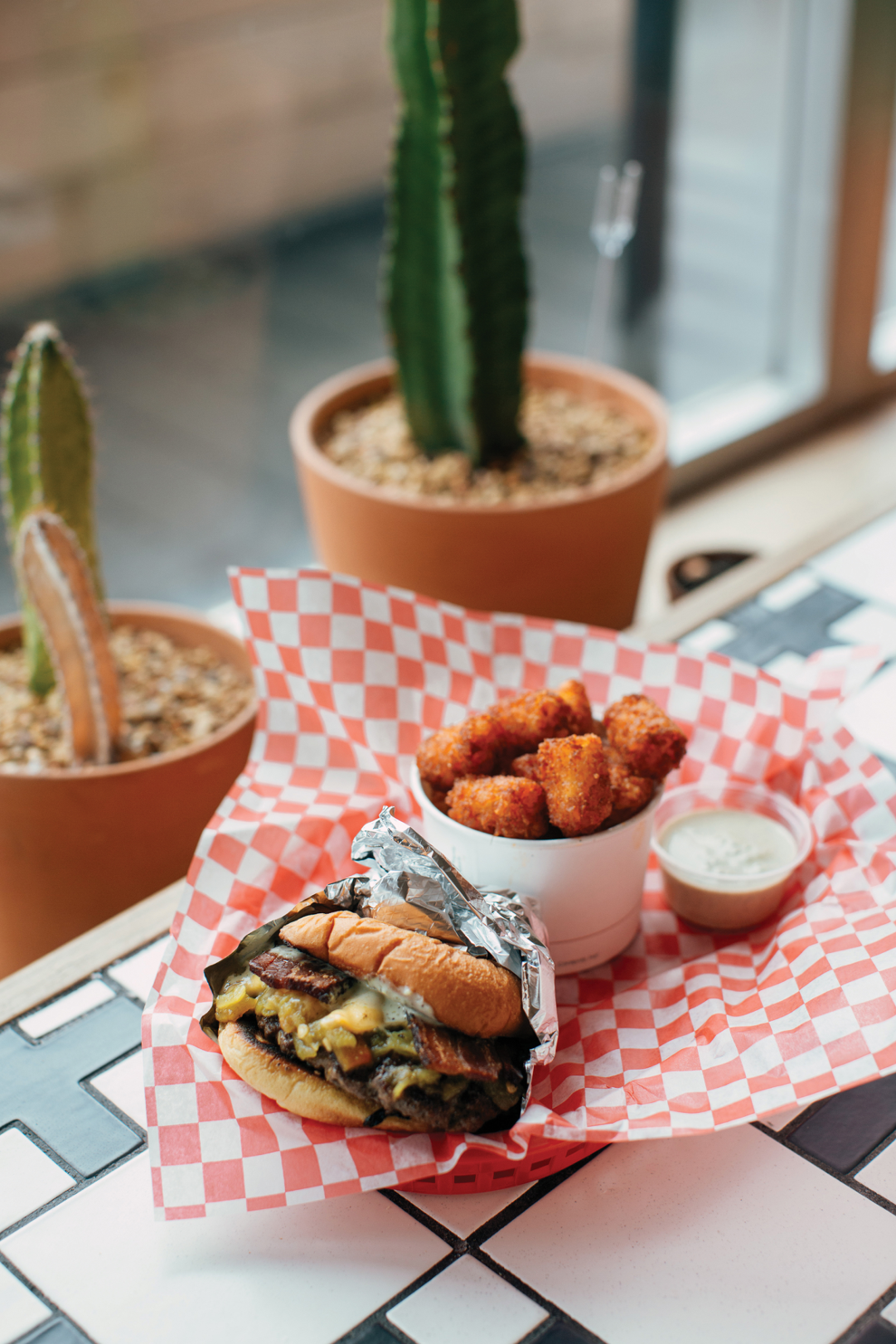 What's Nashville's best-kept dining secret?
Arnold: Any dessert at City House. Rebecca Turshen makes sinfully good ice-cream sandwiches and lemon cake, but everything she makes is incredible. The real secret, though, is that you can buy cakes directly from her.
Chauhan: Over-the-top milkshakes at Legendairy Milkshake Bar. My favorite is the Sweet & Salty Cheesecake. The kids love the Majestic Unicorn.
Galzin: The French Sandwich from the Cocorico Authentic French Cuisine food truck. Fresh baguette, salted butter, Brie cheese and ham. Get it at Richland Park Farmer's Market on Saturdays. 
Habiger: The burger at Redheaded Stranger is the best in Nashville.
Hunter: It's not much of a secret, but a falafel from King Tut, or pickled okra from Smoke Et Al. 
Krajeck: Red Perch!
Lofback: Fresh & Fresh International Market on Nolensville. The produce is beautiful, the meats are butchered well and my guy Yong is kind and patient when the white guy from Detroit comes in asking for Korean ingredients he can't pronounce.
Ray: TKO in Inglewood.
Sullivan: Green Chili Indian Restaurant in Goodlettsville. Naan, biryani, lamb rogan josh. 
Surti: Merengue Cafe in Berry Hill has great Puerto Rican/Cuban food. The Rabbit Hole at Henley is also amazing. Chef Daniel Gorman is a real sleeper talent in Nashville.
Taylor: Tuna appetizer at Kayne Prime. 
Weger: Steak at Folk. They use Bear Creek Farm dry-aged beef and then age it even longer in-house. They have a limited amount, but it is heaven — especially with a bottle of wine (recommended by Aria) and the mixed greens.