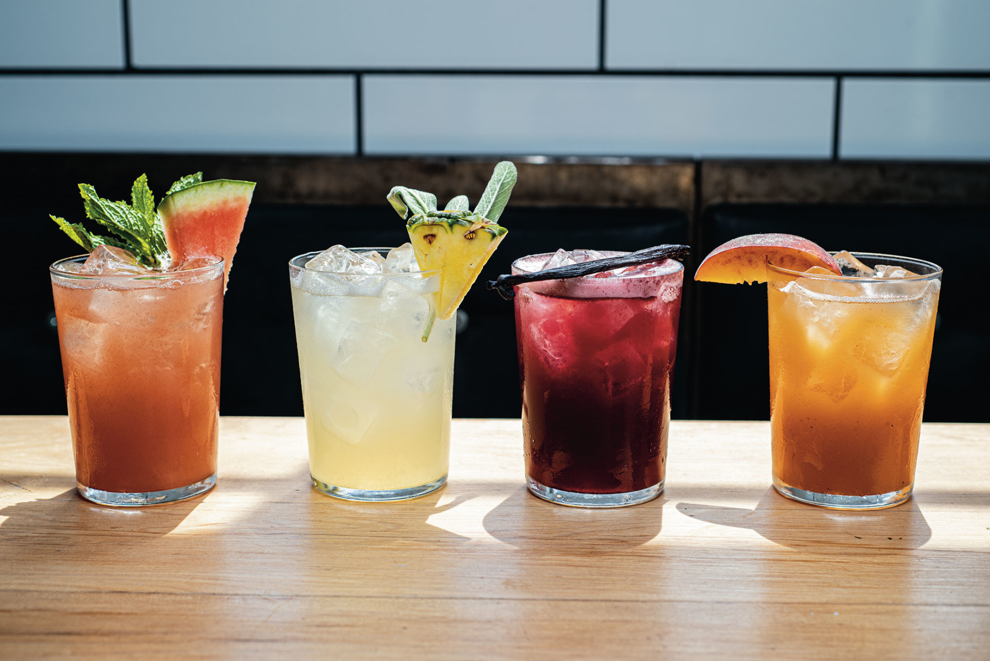 Update: On Thursday, Mayor John Cooper announced that Nashville will revert to phase two of its COVID-19 reopening plan. This means that limited-service restaurants — or bars that derive less than half of their revenue from food — will be forced to close for at least two weeks. While that does not include most of the places mentioned here, be sure to call ahead to your establishment of choice before grabbing a drink to go.
The first time I went to The Catbird Seat — in the Josh Habiger and Erik Anderson era, before Uber and Lyft were ubiquitous — I was dining with drinkers, and therefore the designated driver. I was blown away by my multi-course nonalcoholic pairings. While I'm not a teetotaler, I often choose not to drink, and that night was remarkable: I didn't feel like my fine-dining experience was any less enjoyable because I eschewed the wine and cocktails.
Zero-proof culture has come a long way from the days when you'd just be offered club soda with lime or a Coke dismissively. Whether you are in recovery, have medical concerns, follow religious directives or just don't feel like having a drink, you no longer have to suffer through a Shirley Temple that makes you feel like a kid at the grown-ups table.
"It has been great to watch the evolution," says Trudy Thomas, director of beverage at Gaylord Opryland Resort & Convention Center. With her team, she developed nonalcoholic drinks served throughout the resort, including three relaxation specials at SoundWaves, the resort's waterpark. 
"What is really beautiful about a bar is that it is one of the arenas where, as adults — regardless of career or background — we can all meet," says Mary Cooksey, manager of the Oak Bar, the boozy hangout at the historic Hermitage Hotel. "If we don't make sure we have something for everyone, if we are leaving people out, then we are not doing our jobs."
Cooksey moved to town in March — the day that month's tornadoes touched down, to be exact. One of her missions was to improve on the spirit-free section of the bar's menu. "I thought it was important to re-create the care we put into alcoholic drinks into the spirit-free drinks."
The Oak Bar will rotate seasonal drinks to pair with seasonal food menus, using herbs and vegetables from the hotel's Glen Leven Farm, just as the kitchen at the Hermitage Hotel's Capitol Grille does. On the menu now are: Freshly Minted, which features Seedlip Garden 108 nonalcoholic spirit, mint syrup, chilled peppermint sencha green tea and cucumber; and Whole Melon, made with watermelon juice, citrus stock, watermelon shrub, basil and sparkling water. 
"It used to be that all the nonalcoholic drinks were syrupy-sweet, but now they are complex," Thomas says. "You want balance, whether in a cocktail or a nonalcoholic drink. Balance is key to great pairings. You do not want something too bitter or too sweet."
Elizabeth Endicott, who owns East Nashville's Lyra with her husband Hrant Arakelian, agrees. "I think a lot of times people overcompensate when trying to make a nonalcoholic drink, and that's when it comes out sugary," she says. Endicott and Arakelian found that it was fairly easy to develop nonalcoholic drinks to put on the menu because, she says, nonalcoholic drinks are a large part of Middle Eastern cuisine. 
The key to making a good nonalcoholic drink is quality ingredients — be they fresh herbs like the Oak Bar gets from Glen Leven, honey from Gaylord's on-site hives or other local ingredients. 
Craig Schoen, bar manager and co-owner of East Nashville's Peninsula, finds summer the easiest time of year to make nonalcoholic drinks — or anyway, he does in a regular year; the restaurant has not yet reopened post-coronavirus closures. The key to his concoctions is the shrub, a mixture of sugar, vinegar and fruit. Peach Truck peaches and butterfly-pea flower teas are two of his favorite ingredients this time of year. Another secret ingredient is the liquid from the jar of fancy cherries sitting in your fridge. "People buy really nice cherries for Manhattans, and there's so much liquid in there," says Schoen. "That juice makes a great shrub. What else are you going to do with it?"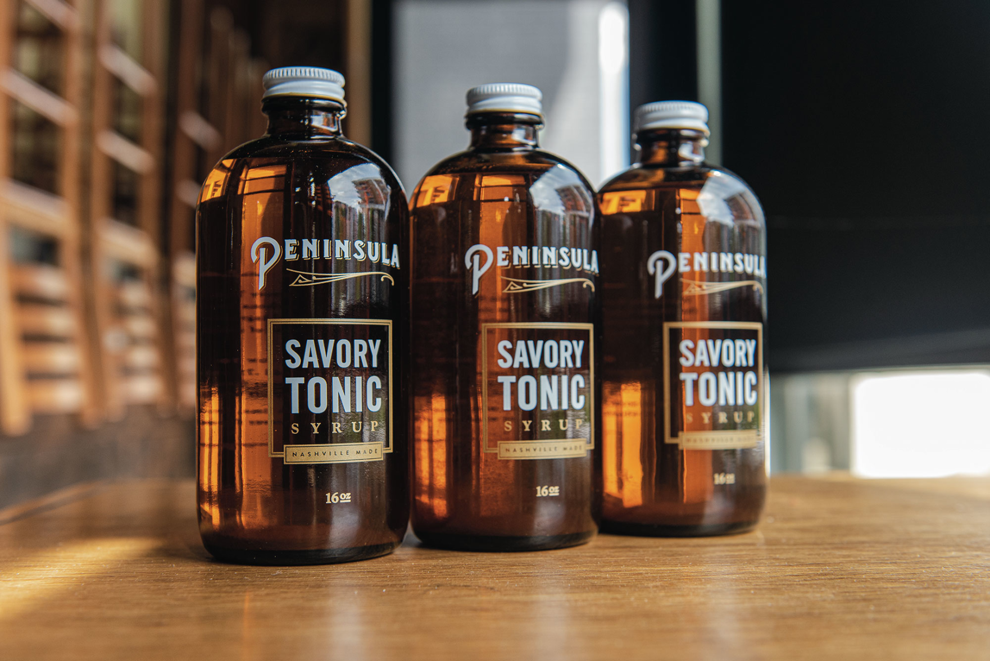 Schoen mixes drinks with a savory tonic syrup he makes with cinchona bark and lemongrass. It has less than half the sugar of other tonics, and is intentionally crafted to work with those seasonal fruits. Even while the restaurant is temporarily closed, the tonic is for sale online (with weekly contactless pickup). One bottle should get you 22 drinks, he says, when mixed with soda water, shrubs and other ingredients.
Endicott too prefers soda water instead of water, because she feels the effervescence gives drinks an extra punch. Two standouts at Lyra include the popular hibiscus grapefruit soda, made by steeping the flowers into a tea, and a za'atar lemonade, which highlights the herbaceousness of wild thyme. 
Seasonal housemade sodas that pair with the restaurant's Tex-Mex offerings are a signature at Germantown's Butchertown Hall. As the cocktail menu changes seasonally, so too do these refreshers, says Dan King, the restaurant's beverage director. Summer offerings include: watermelon mint; peach morita (which is essentially a chipotle pepper, allowed to ripen until it is red); blueberry vanilla cardamom; and a pineapple sage, which has become so popular it sticks around for multiple seasons. Past favorites have included pomegranate rosehip and strawberry black pepper.
"People have latched on to these more than ever," King says.
"People are working from home, and maybe their lunch breaks are more extended, but they are still going to go back and work," he says of the sodas' midday popularity.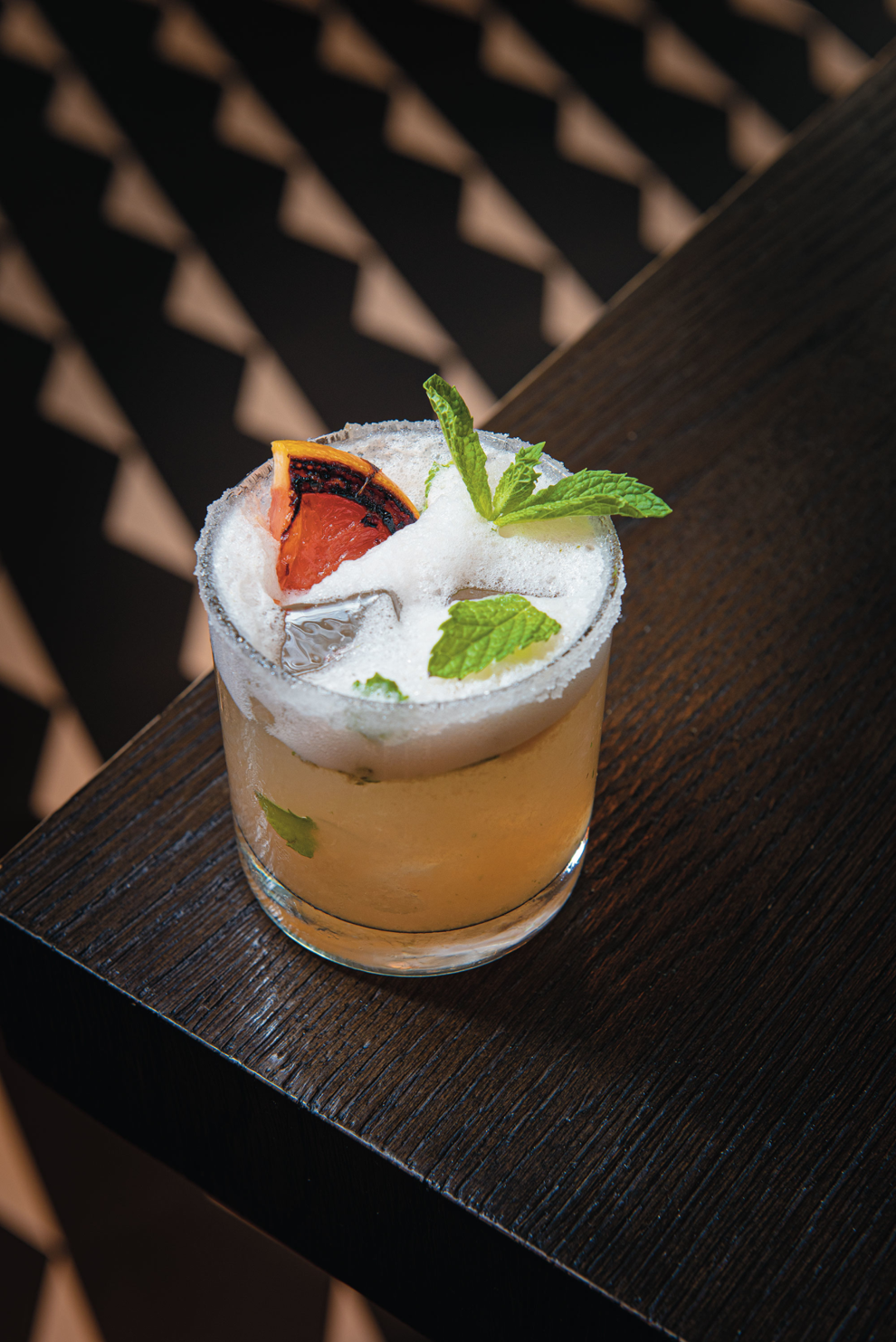 Sean Lyons, director of restaurants at the Dream Nashville hotel — which includes Stateside Kitchen and Parlor Bar — thinks interest in mocktails will increase this summer as everyone is focused on staying healthy in the time of COVID. Stateside Kitchen creates a weekly seasonal mocktail in summer with shrubs, fresh herbs and fresh juices. (In winter there's a nonalcoholic eggnog.) When the hotel's Parlor Bar reopens this month, there will be more options. 
While more restaurants and bars are being intentional about alcohol-free drinks on the menu, almost any cocktail can be made without the spirit. Lyons, Endicott and others emphasize that asking for one shouldn't be seen as an imposition. At Lyra, for example, anything on the happy-hour menu can be made spirit-free. 
"I really encourage anyone interested in exploring spirit-free drinks to talk to your bartender," the Oak Bar's Cooksey says. "Creativity is key to what we do."
---
Check out some of these mocktail mavens for yourself:
Soundwaves and Gaylord Opryland Resort