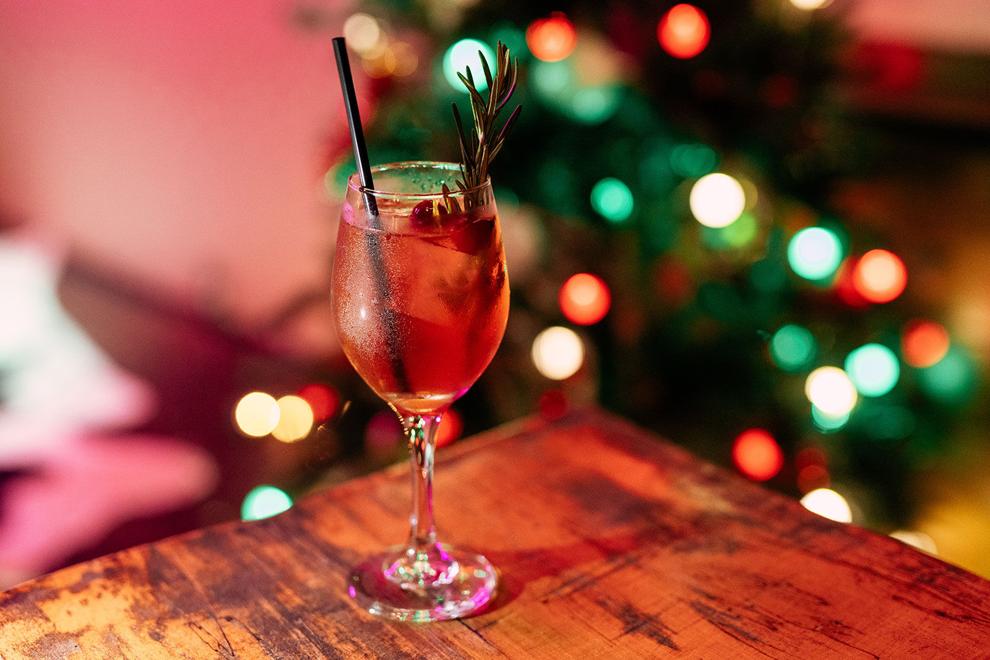 The former No. 308 was my regular watering hole for years, so I dragged my feet about going to the new Jane's Hideaway in 308's former location on Gallatin Avenue. It wasn't that I didn't think I'd like it — Jane's Printer's Alley location was great. But I wasn't sure I'd feel the sense of community that I did at my old stomping grounds.
Well, I should have trusted the process (and nods from my fellow Scene writers). Jane's Hideaway is a welcoming hangout with writers' nights, bluegrass and Americana acts, supported by a small but thoughtful menu. The staff knows regulars' names and favorite drinks  — and they've even been lauded on the East Nashville neighborhood Facebook page, which is not famous for doling out praise. (IYKYK.)
The cocktail menu is seasonal and more focused than No. 308's many, many pages. (Although there is a full bar with lots of Tennessee whiskeys, so order what you like off menu.) Jane's Hideaway offers a decent wine and local beer list and a few creative nonalcoholic concoctions. And this holiday season they've got all the deliciousness wrapped up with … well, one Big Red Bow. That's the name of a festive drink made with Fords Gin, spiced cranberry grenadine, Aperol and sparkling wine. It's lighter than you usually get with winter seasonal cocktails. (Earlier this year Jane's Hideaway also donated a portion of the sale of each of one specific cocktail to help the late Nashville hospitality pro Emily Wilcher fight cancer, which, again, made me feel like Jane's is more than a bar, but a member of the community.)
Other current options on the menu include boozy hot chocolate and an Old Fashioned with cardamom syrup. Drink names are cheeky, but not cheesy (i.e., Warm Socks and Toyotathon). Accompany your drinks with shared plates — chili tofu salad, okra fries and deviled eggs — with your new friends at the bar.