During the past offseason, the Tennessee Titans made some serious investments in upgrading their personnel, adding stars like Julio Jones and Bud Dupree. Off the field, the operations staff at Nissan Stadium have also brought in some new local heavy hitters to improve concessions offerings in advance of what are expected to be full houses in the stands.
Earlier in the summer, the Titans announced that hot chicken purveyors Party Fowl and beloved neighborhood pizza joint Slim & Husky's would be open at the stadium in time for the team's lone home preseason game. Both restaurants are locally owned and operated and have been in growth mode over the past couple of years, adding multiple locations around the region and as far away as Sacramento, Calif., in Slim & Husky's case.
At the stadium Party Fowl set up shop at two locations, one on the 100-level concourse in the south end zone near Section 121 and another on the west 300 level near Section 339. They offer a menu of hot chicken tenders with your choice of sides between fries or bourbon-glazed beignets.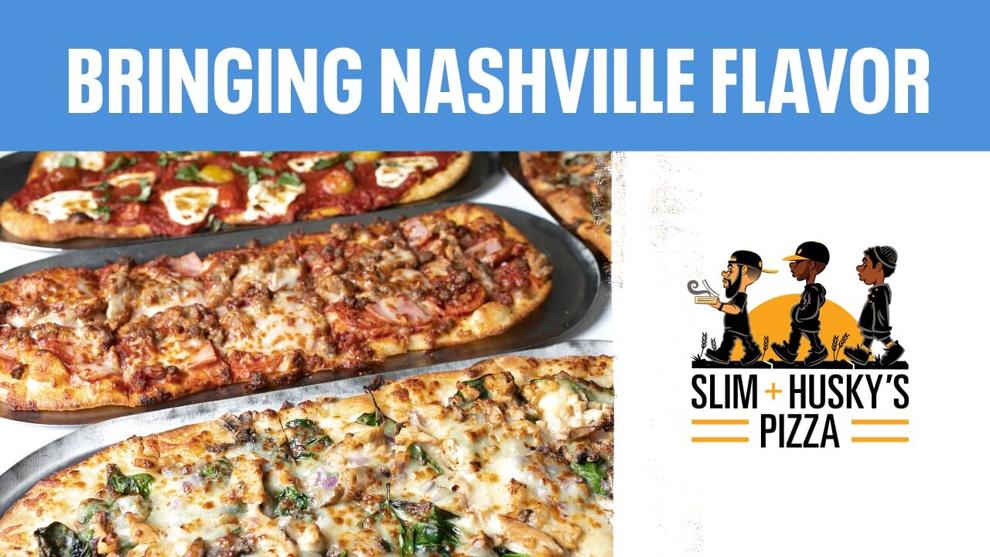 Slim & Husky's also offers hot chicken, but as an ingredient on top of one of their signature oval pies that are available at six stands around the stadium near sections 117, 130, 214, 233, 316 and 331. In addition to the Nashville Hot Chicken Pizza, they also sell their Got 5 on It cheese pizza and the Rony, Roni, Rone with three different types of pepperoni. Not to besmirch previous concessionaires, but Slim & Husky's has got to be a great upgrade over your usual stadium pie, and the fact that the brilliant young entrepreneurs behind the chain have negotiated yet another deal to continue to expand their presence is really impressive.
"The S+H Team is excited about our new partnership with the Tennessee Titans organization and ready to serve the NFL's greatest fans some true hometown flavor," says Slim & Husky's chief marketing officer Clint Gray. "This collaboration is more significant than just pizza. It represents the power of what can be accomplished when an organization, such as the Titans, uses their platform to assist in the growth of a local small business. Titan Up!"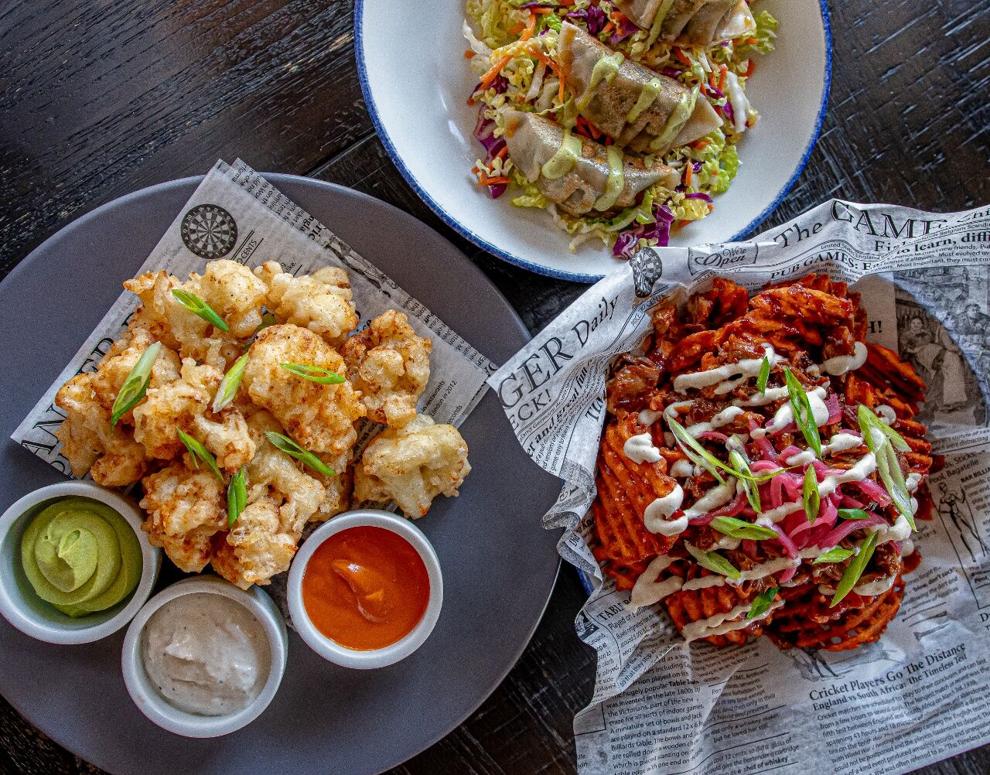 The latest announcement of a new local concessions option at Nissan is also pretty exciting. If you happen to be sitting in the Club seats at the season opener this week, you'll be able to partake in some pretty darned upscale stadium snacks thanks to Deb Paquette and her crew at Jasper's. The beloved chef has come up with portable versions of some of the tastiest bites on her upscale sports bar menu and delivered them to two new food stands opening this weekend near sections 219 and 228. Jasper's will be selling Paquette's decadent sweet potato barbeque fries loaded with smoked pork and topped with cherry barbeque sauce, pickled and green onions and ginger cream; caulipoppers of fried cauliflower with her signature pea pesto, red pepper coulis and feta cream; and an order of veggie potstickers with cabbage slaw, sweet chili vinaigrette and wasabi sauce. 
It's like we're turning into Levi's Stadium in the Bay Area or Seattle's Lumen Field with all these fancy eats, but I'm not complaining. If you're headed to the game this weekend, be sure to check out one of these new local options. (And if you happen to have an extra Club ticket, feel free to reach out to your boy so I can sneak up for some Jasper's grub!)