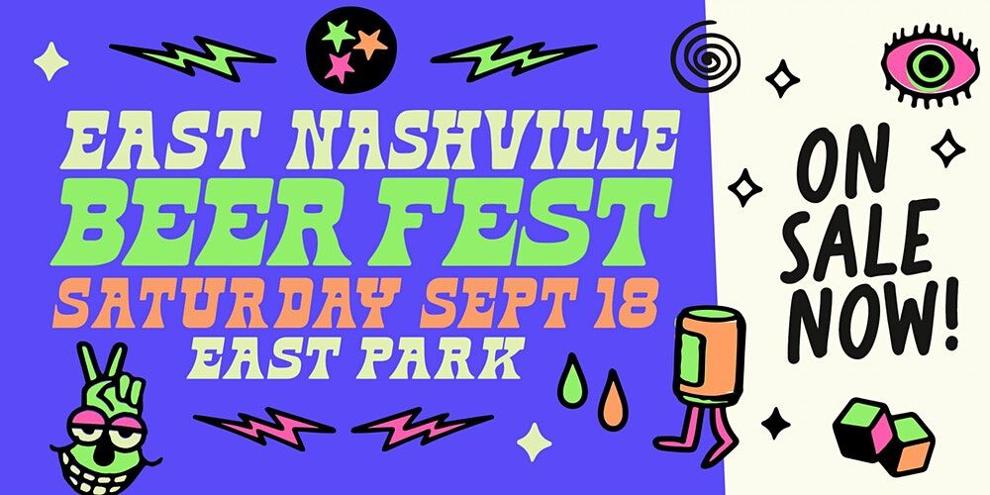 When Nashville beer lovers feel the first chill of fall in the air, they know that it's time to start thinking about Oktoberfest brews and planning for festival season. Over the next month, there are three big beer festivals returning to the calendar after taking a brief pandemic pause.
First off, a few updates about the popular East Nashville Beer Fest coming to East Park on  Saturday, Sept. 18. After announcing that proof of COVID-19 vaccination or a negative test will be required, organizers were pleased to discover that only a handful of ticket buyers had requested refunds. So don't forget to bring your card to show at the entry gate if you're planning to attend. The lists of participating breweries and beers are now online, so you can plan your drinking and drink your plan to maximize your experience at the fest, and we now know the music lineup that has been curated by local music maven Mike Grimes.
Chuck Mead (appropriate name, that one) will appear on the main stage at 2 p.m. followed by the MIPS playing an energetic set of '80s and '90s covers at 3. Ladycouch follows at 4, and Ballistic will close the show with some reverential hair metal. The festival has been moved a little later this year, from 1 p.m. to 6 p.m. in a thoughtful move to allow attendees who want to attend Nashville's Pride festivities that morning the chance to make it a full day of fun. Tickets are still on sale at the fest website, so get yours today.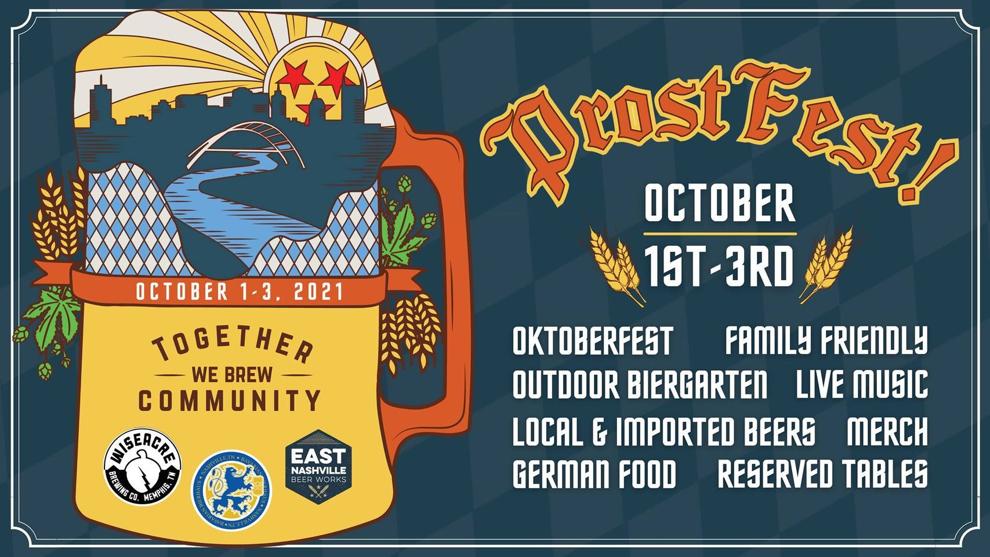 Bavarian Bierhaus is making a weekend of it with ProstFest! 2021, running Friday, Oct. 1, through Sunday, Oct. 3, at the Opry Mills restaurant. The already cavernous space will expand outdoors for the three days to create a convivial outdoor biergarten, featuring Oktoberfest beers, live music, food, exclusive merchandise, giveaways and fun for the whole family.
Bavarian Bierhaus will serve its traditional offerings of German beers along with products from their event partners at East Nashville Beer Works and Wiseacre Brewing Company from Memphis. General-admission tickets for the event are $10 and will be available at the door, or you can reserve a special table for your group at the event website. This VIP experience guarantees a three-hour window for your table to enjoy the food, beer and music without having to worry about the anticipated crowds.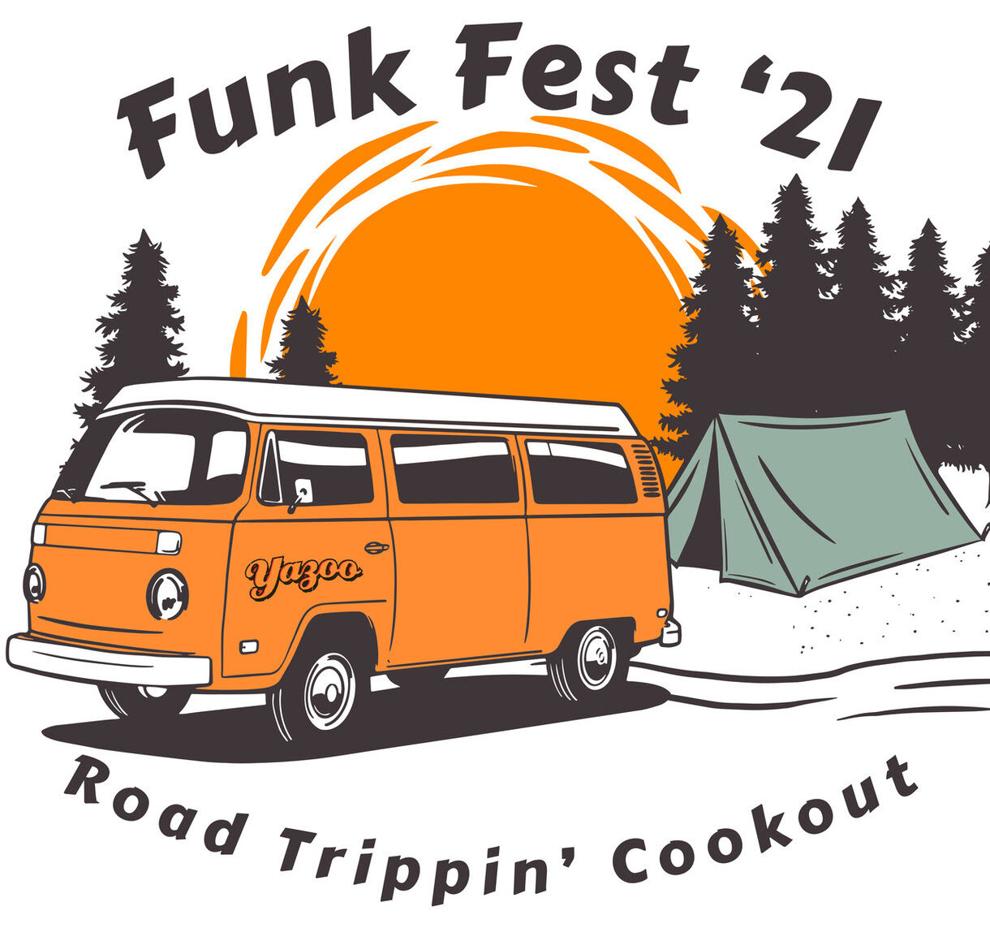 Sour beer fans are excited to see the return of Yazoo Brewing Co.'s annual Funk Fest at their natural fermentation and aging facility at 1871 Elm Tree Drive on Saturday, Oct. 2. The brewery will showcase the creations of their Embrace the Funk program throughout the event along with special tastings from guest breweries that will showcase some of their most exotic beers. 
Yazoo has been releasing special ETF beers almost weekly throughout the pandemic, so they've amassed a delicious backlog of special brews to experience. This is a can't-miss festival for all fans of funky natural fermentation, and tickets will likely sell out for the event, which will run from noon until 5 p.m. Don't miss out on your chance to be a part of the funk.