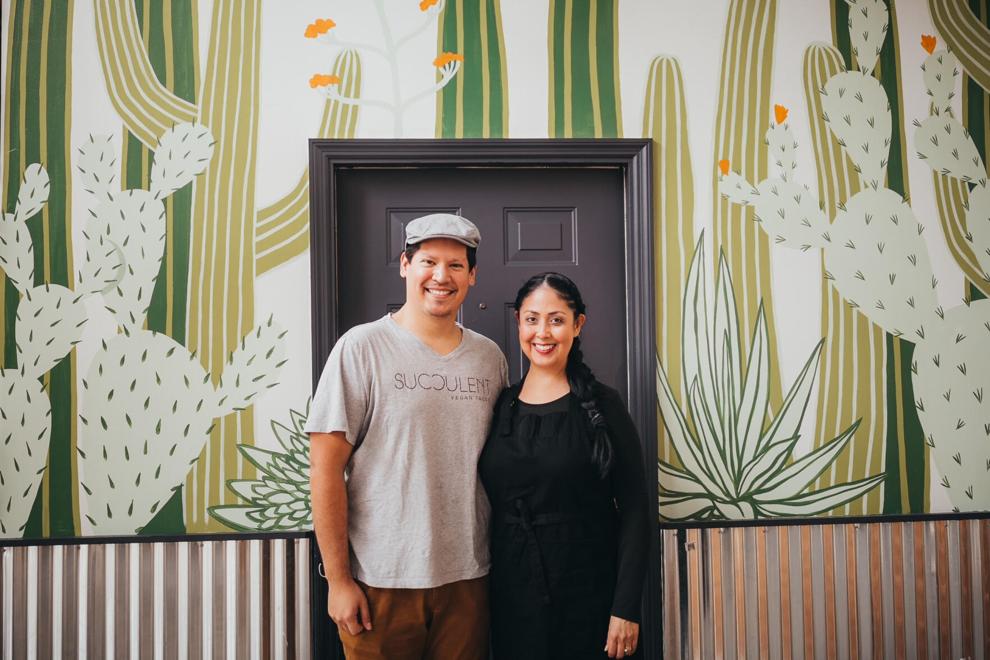 In honor of Hispanic Heritage Month, Succulent Vegan Tacos will donate 10 percent of all sales on Sept. 24 and 25 to Conexión Américas to help support the organization's efforts to support the immigrant community of Nashville. To help drive a little extra sales, they are offering a special dish — chiles en nogada, a patriotic dish featuring the colors of the Mexican flag that is commonly eaten during the weeks surrounding Mexican Independence Day (observed on Sept. 16).
"As a Hispanic and minority-owned business that started at the Nashville Farmers' Market/Grow Local Kitchen incubator program, it is important for us to empower organizations that support entrepreneurs who want to start their own food businesses," reads a statement from Adriana Ortega and Ronald Cerdas, the co-owners and founders of Succulent Vegan Tacos, Nashville's first plant-based taqueria that opened in the Nashville Farmers' Market in late 2020. "As Succulent Vegan Tacos grows, it is our mission to give back to the community and the causes that are deep close to our values and roots."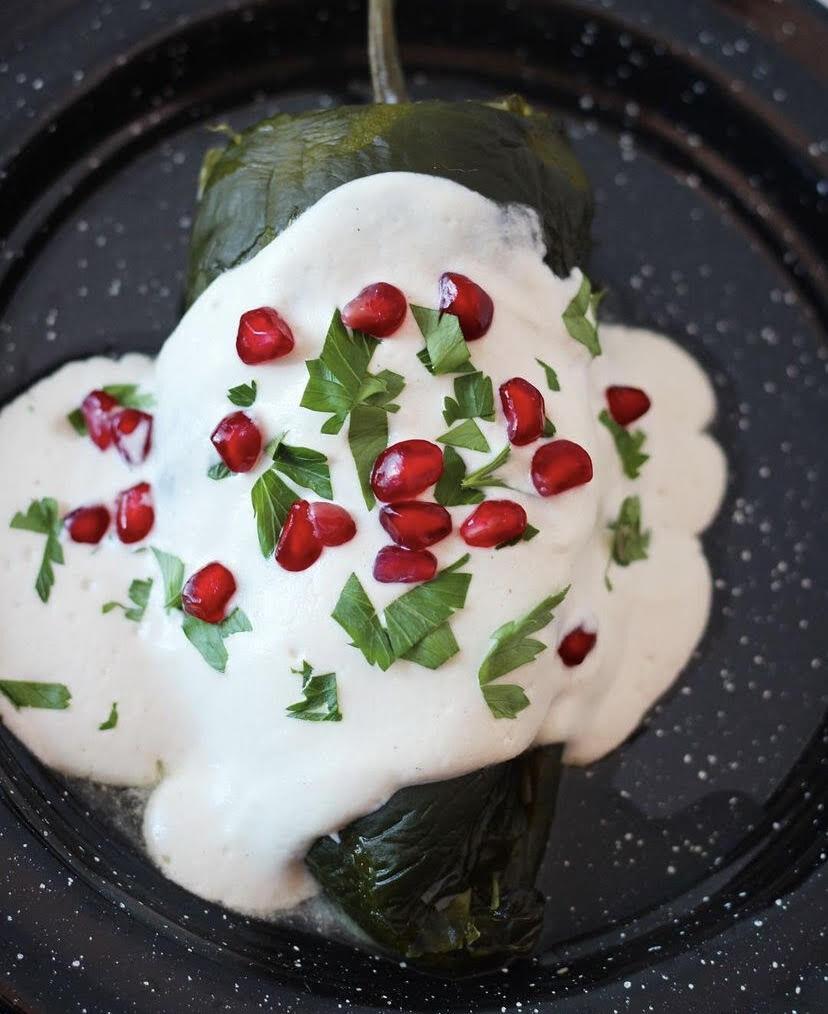 Tara Lentz and Martha Silva, the co-executive directors of Conexión Américas, express their appreciation of Succulent Vegan Tacos, saying: "This Hispanic Heritage Month, and all year round, Conexión Américas celebrates Nashville's immigrant-owned food businesses! We are grateful for this opportunity to partner with Succulent Vegan Tacos. The sales donated to Conexión Américas through this partnership will support fellow Latinx entrepreneurs in our culinary incubator, Mesa Komal, [as they] follow their dreams and share the richness of their culture with  Nashville through delicious food."
Hispanic Heritage Month runs from Sept. 15 to Oct. 15, a date range that commemorates the independence celebrations of various Latin American countries. No matter the date on the calendar, it's worth it to recognize the important role that immigrant-owned culinary enterprises play in our restaurant community.